Wonderful cheese triangles in a pan can be prepared quickly and simply not only for hot sweet drinks, but also as bread, for example, for red borscht. It turns out such triangles are hearty, tasty and quite airy, despite the fact that the dough is not made with yeast, but with the usual 1.
Any cheese can be used for cooking. Suitable hard, smoked sausage or melted. The dough is kneaded on kefir, soda is also necessarily added to it so that the finished triangles come out lush, soft and airy. Also, finely chopped greens and even sausage or meat can be safely added to the dough. So the triangles will turn out even more satisfying.
Ingredients:
Kefir – 0.5 tbsp.
Egg – 1 pc.
Salt – 1 pinch.
Soda – 1 pinch.
Flour – 1-1.5 tbsp.
Smoked sausage cheese – 30-40 g.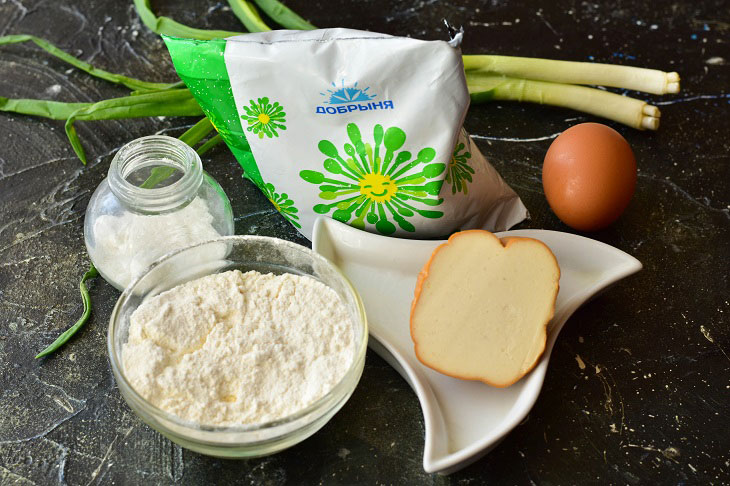 How to cook:
1. Beat a chicken egg into a bowl.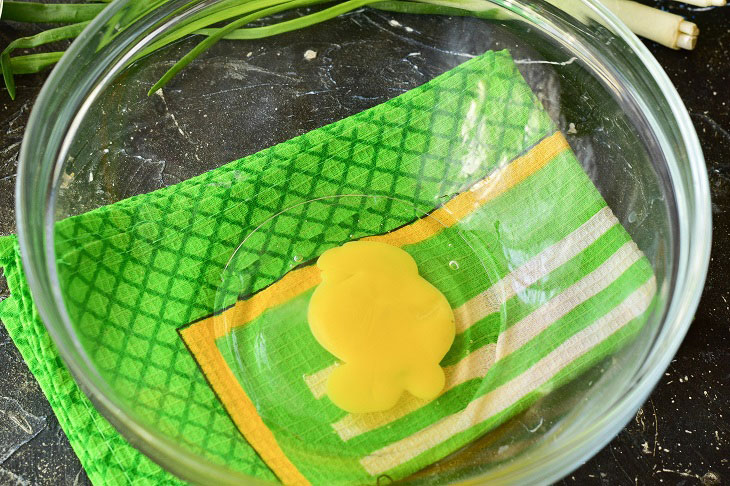 2. Add salt to it and pour in kefir, which is heated to a warm state.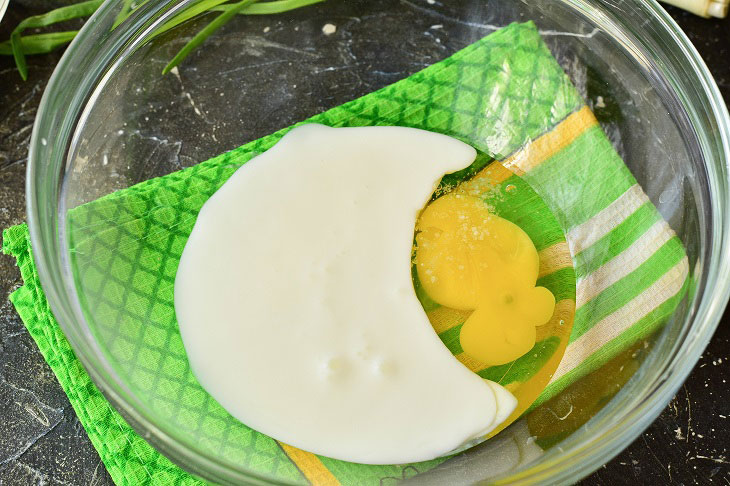 3. Mix the ingredients with a whisk, grate the cheese on a coarse or fine grater. Mix everything again.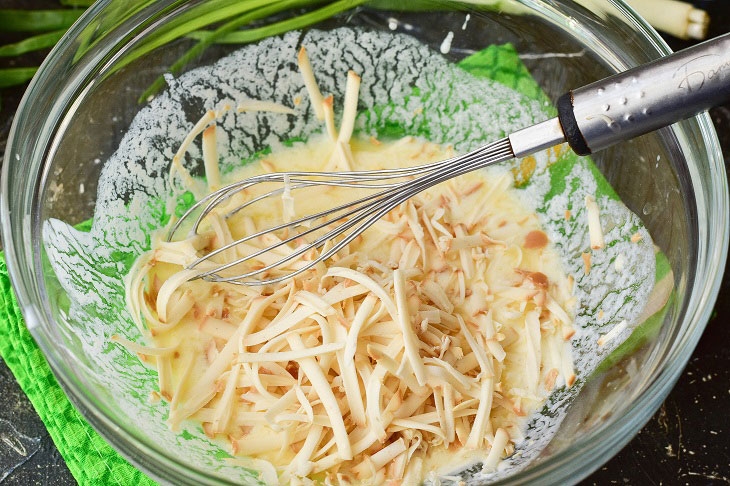 4. Then add flour and soda, combine these two ingredients together in advance.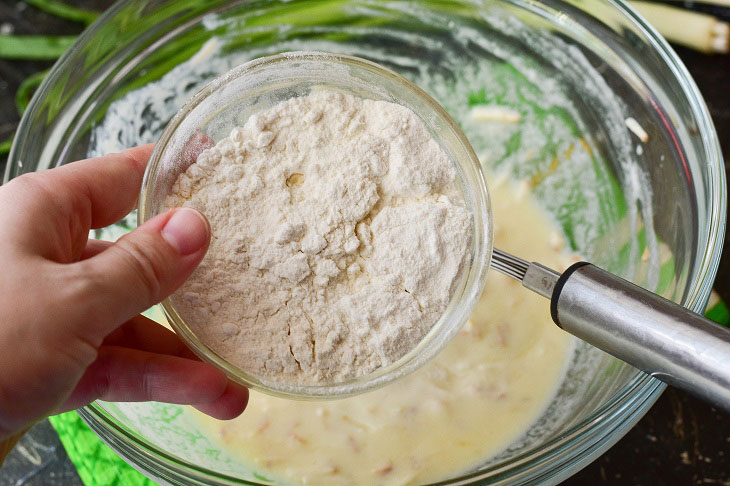 5. Knead the dough with your hands. You don't need to stir it for too long. Leave the finished dough for 10-15 minutes.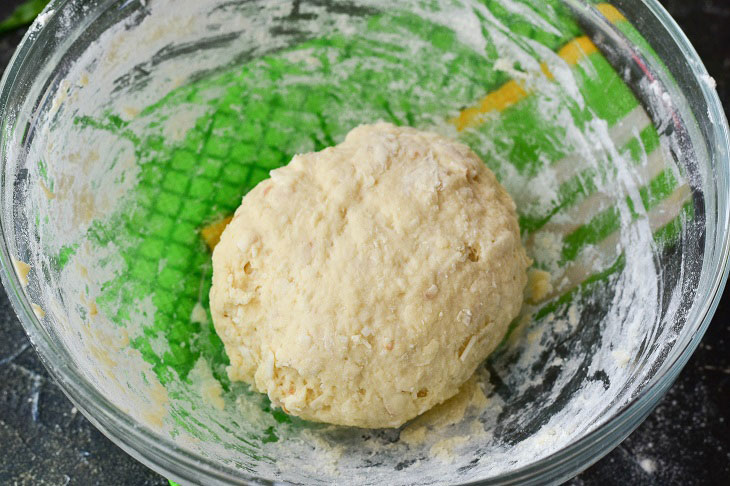 6. Then put it on the table and roll it with a rolling pin into a round layer.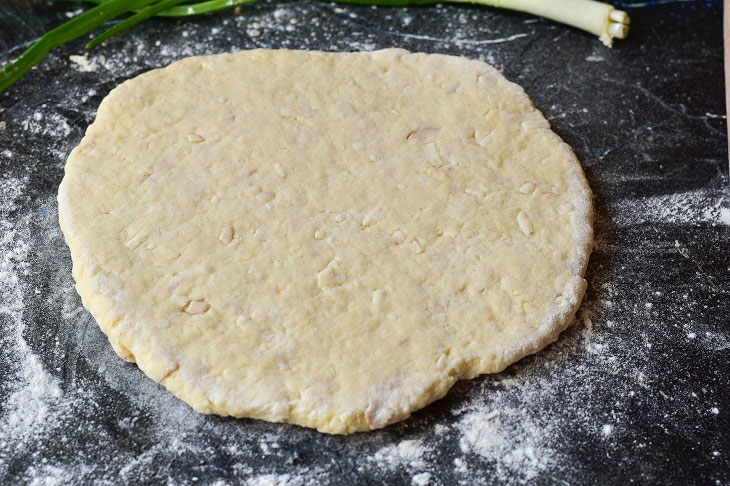 7. Cut the circle into triangles of the same size.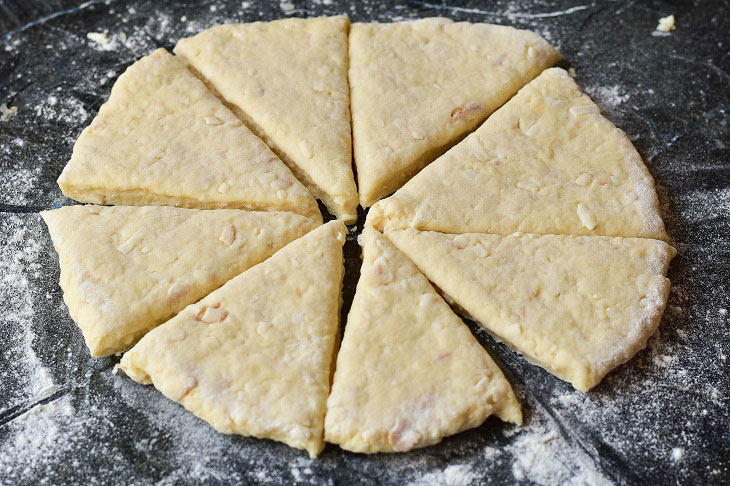 8. Pour a small amount of vegetable oil into the pan. Lay out the prepared triangles. Fry them over almost minimal heat until nice and golden brown on both sides.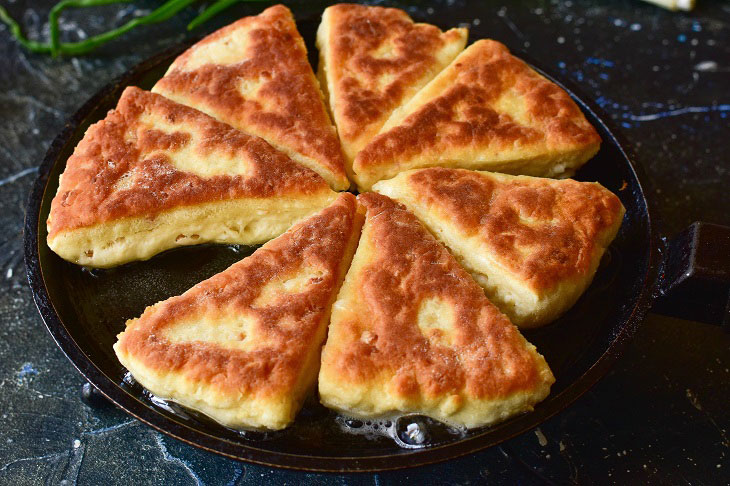 9. Then transfer the finished delicious cheese triangles to a dish and serve them to the table.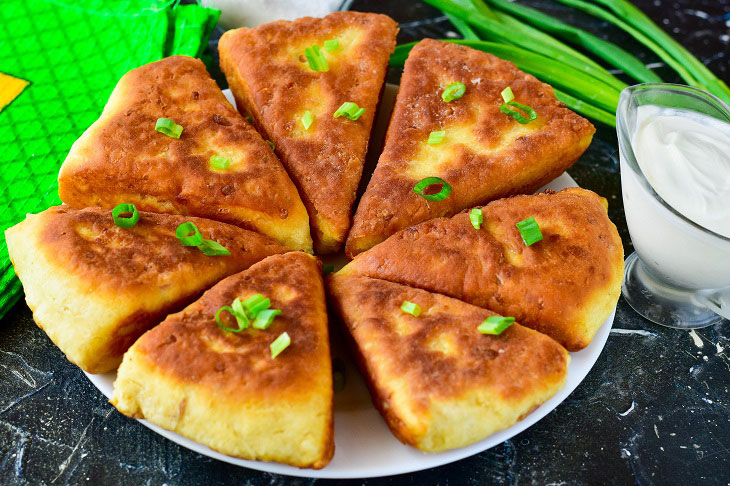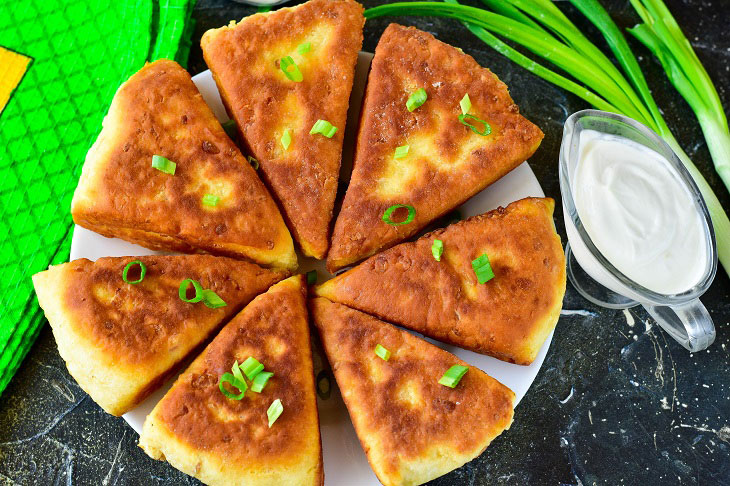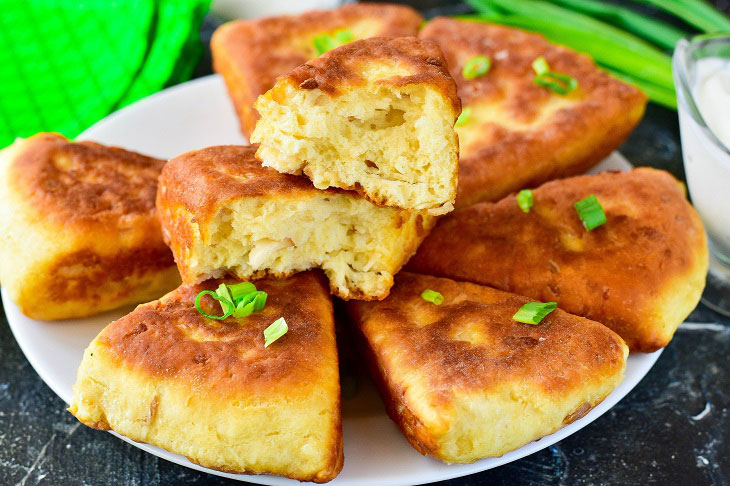 Enjoy your meal!