A dessert that does not require thermal preparation is easy to prepare in minutes from available products. It is useful and very tasty. Everyone will love it without exception. You can cook it daily. And if time permits, then the dessert can be complicated, made more festive and interesting. For example, replace strawberry puree with berry confit or compote.
Ingredients:
Cottage cheese – 300 g.
Sour cream – 50 ml.
Banana – 1 pc.
Sugar – 2 tbsp. l.
Vanillin – 1 g.
Strawberries – 50 g.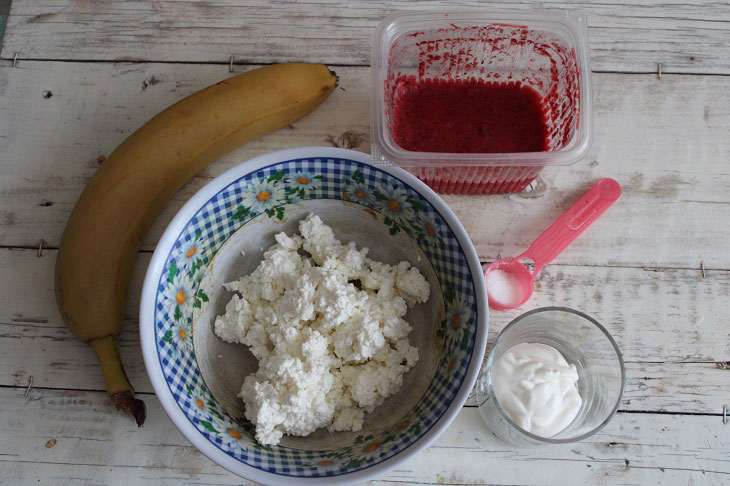 How to cook:
1. We will prepare the products we need. We choose the fat content of dairy products at our discretion. For children, of course, you need to use natural, fresh and high-calorie foods. People who follow their figure can take ingredients with a lower calorie content.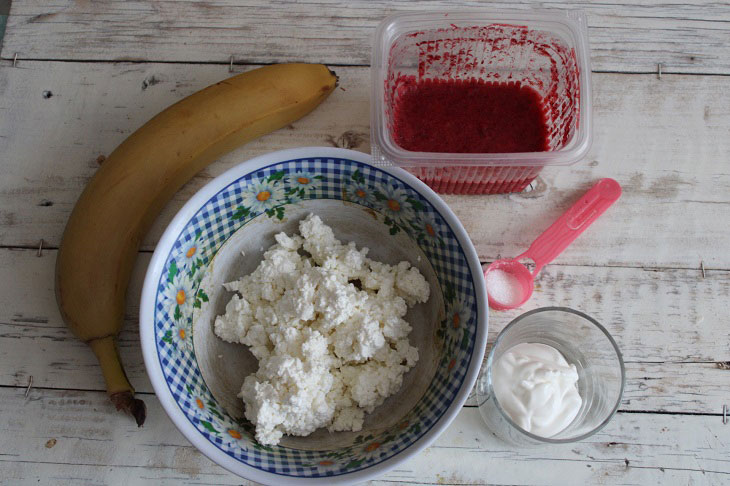 2. Rub cottage cheese with sour cream, vanilla and one tablespoon of sugar.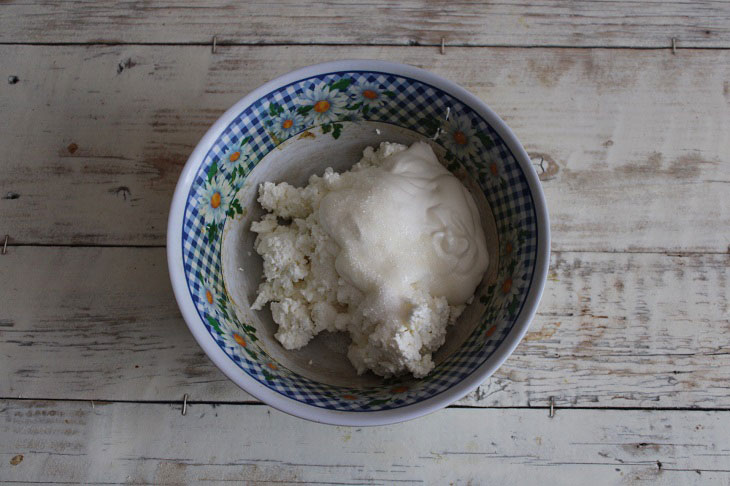 3. We clean the banana, cut it into circles and send it to the curd mass, pierce it again with a blender until a homogeneous mixture is obtained.
4. We use fresh strawberries in the summer. Wash the berries and grind with the remaining sugar in a puree. In winter, you can, as I do, use the semi-finished product prepared in the season – frozen berry puree.
Those who like sweeter desserts can increase the amount of sugar to taste.
If desired, you can add a prepared gelatin solution to the strawberry mass, then the dessert will be supplemented not just with a suitable puree, but with strawberry confit.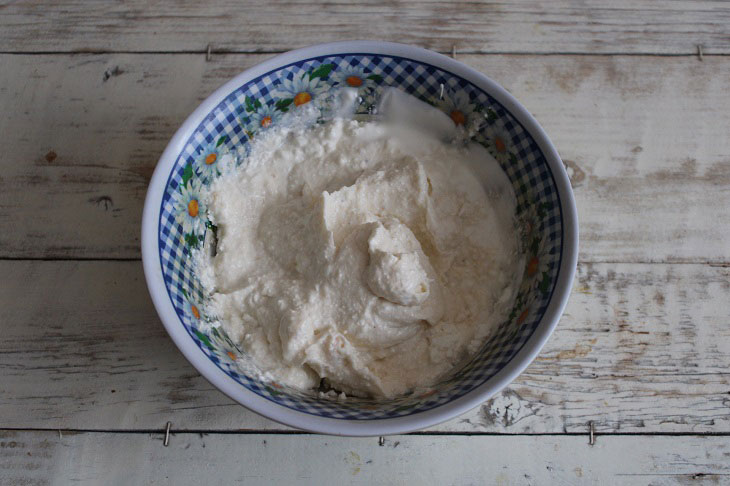 5. We spread the curd-banana cream in bowls, on top – strawberry puree. Dessert is ready. It is better to cool it down a bit before serving. If desired, sprinkle with grated chocolate or crushed nuts.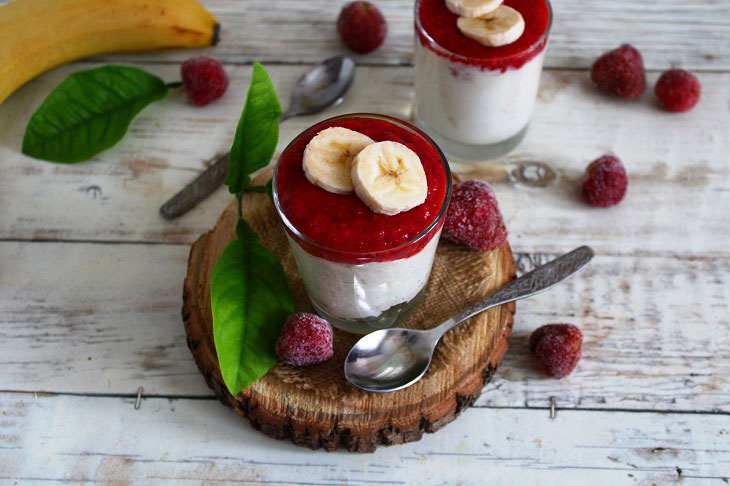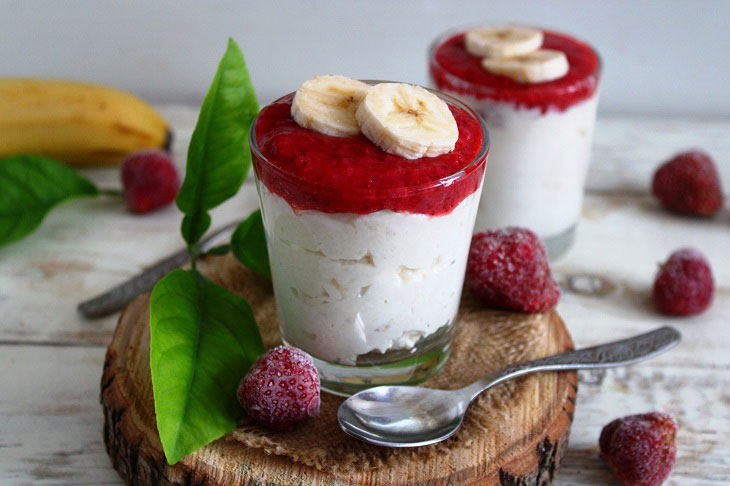 Bon appetit!