An ideal winter delicacy is a berry pie with cranberries, it is not a shame to serve it to the festive table. Baking turns out to be appetizing and satisfying, and even spoiled gourmets will like the harmonious taste and delicate aroma. Thin shortbread dough and juicy berries with sourness will not leave anyone indifferent. Cranberries retain their bright color during the baking process, so open pies always look smart.
The recipe requires simple products and a little time. For the dough, be sure to use high-quality butter, which should not be replaced with margarine, and white wheat flour of the highest grade. For the filling, fresh cranberries are best suited.
You can decorate pastries in the New Year's style using themed cookie cutters. For baking, you need a form with a diameter of 22-24 cm.
Ingredients:
For test:
Butter – 70 g.
Sugar – 2 tbsp. l.
Egg – 1 pc.
Sour cream – 2 tbsp. l.
Flour – 170 – 200 g.
Salt – a pinch.
For filling:
Sugar – 4 tbsp. l.
Starch – 2 tbsp. l.
Cranberries – 250 g.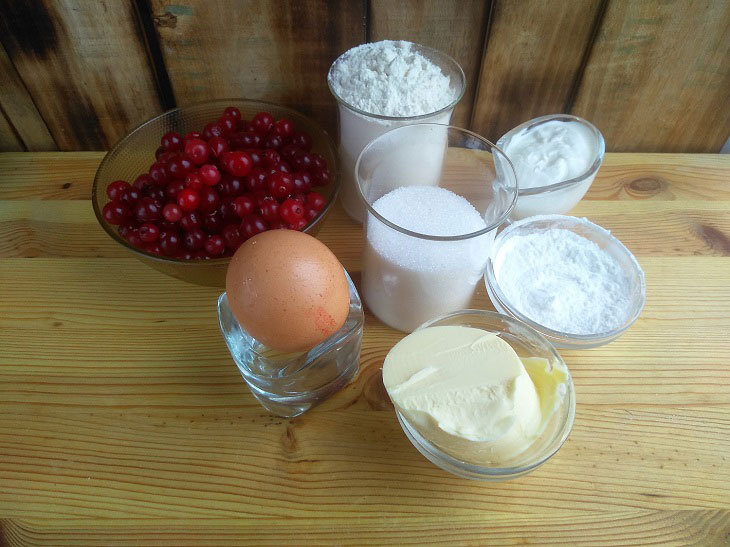 How to cook:
1. Sift ¾ flour into a mixing bowl. Add salt, sugar and mix the mass with a dry whisk. Pour in room temperature butter. Grind the mass into crumbs with your hands.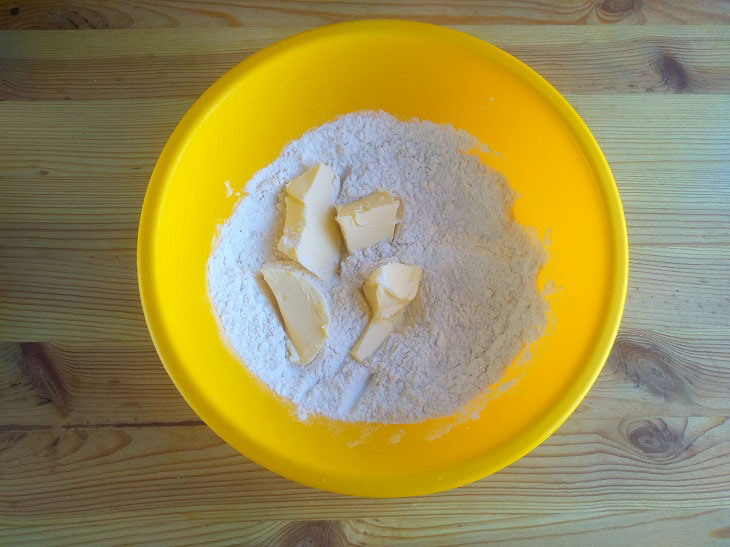 2. Enter the egg and sour cream, mix the dough with a spatula.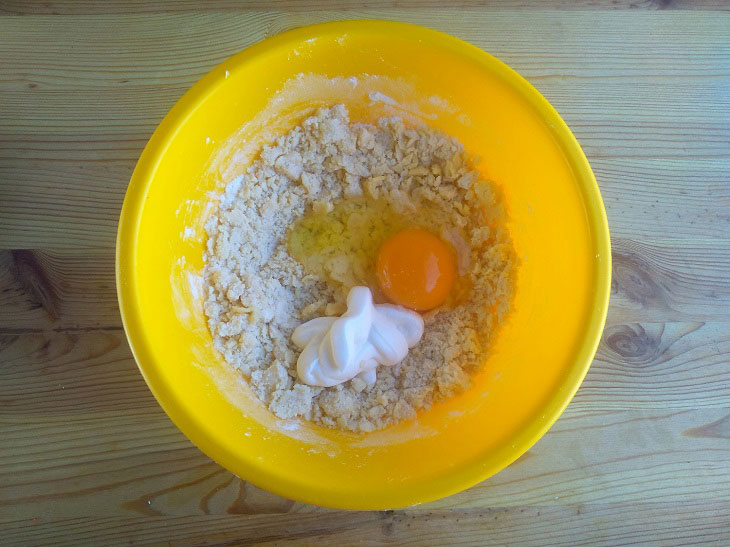 3. Add the remaining flour, knead the dough. Roll it into a ball, wrap in a food bag, chill in the refrigerator for 30 minutes.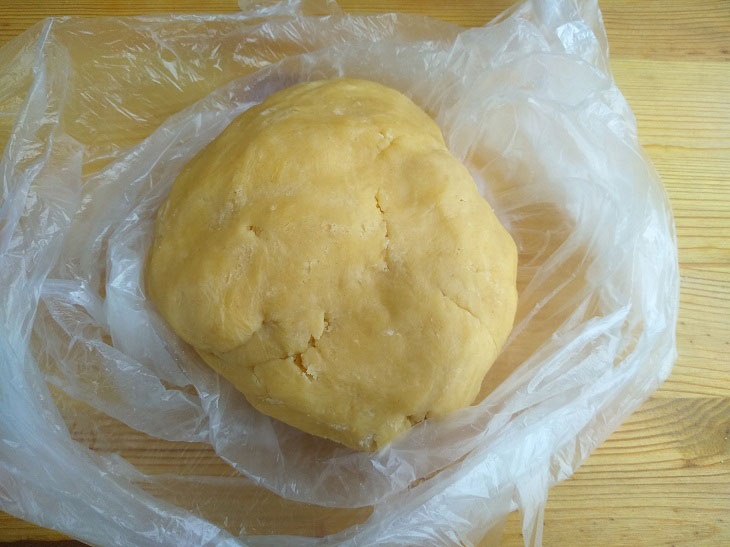 4. Separate the third part from the dough, set it aside for processing. Roll out the rest of the dough into a layer with a diameter slightly larger than the diameter of the mold, about 3-5 mm thick. Place the dough in a mold, trim the edges with a knife.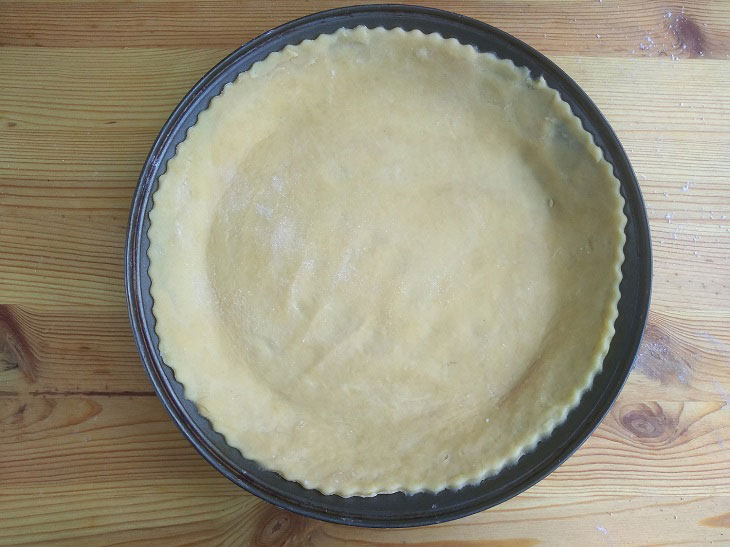 5. Pour starch and sugar.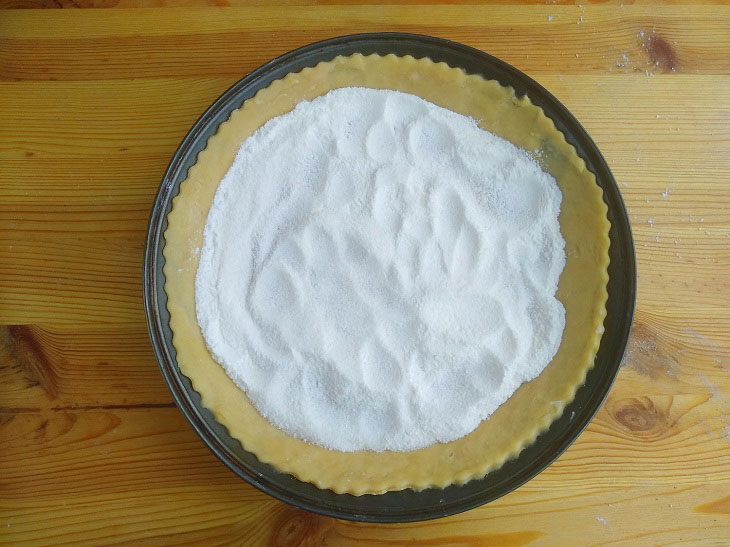 6. Rinse cranberries, dry on a towel. Put the berry on a starch pillow.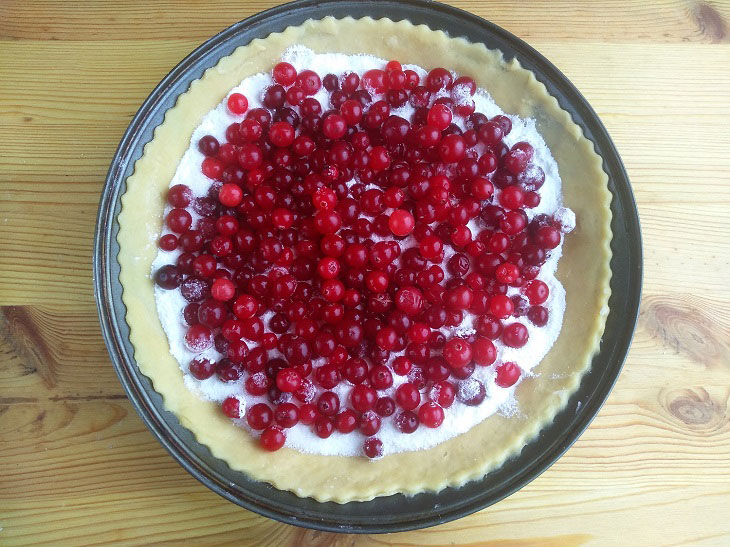 7. From the remaining dough, make Christmas trees, stars and snowflakes. Pour over cranberries.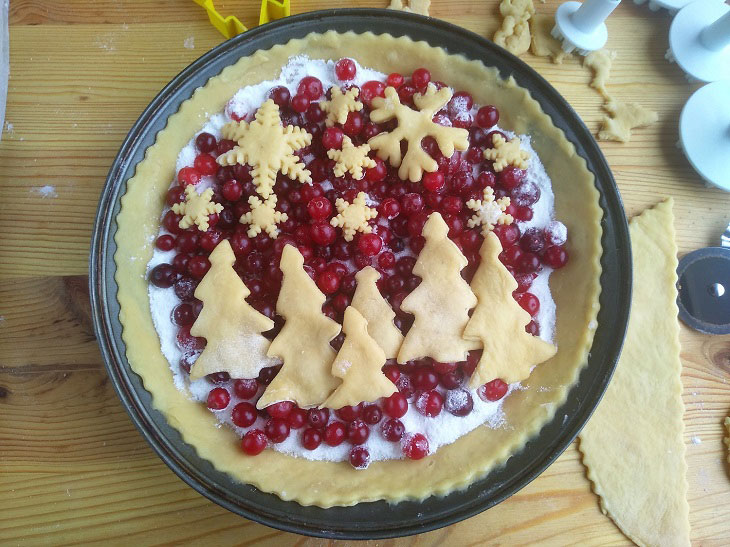 8. Decorate the cake with a semicircle of dough.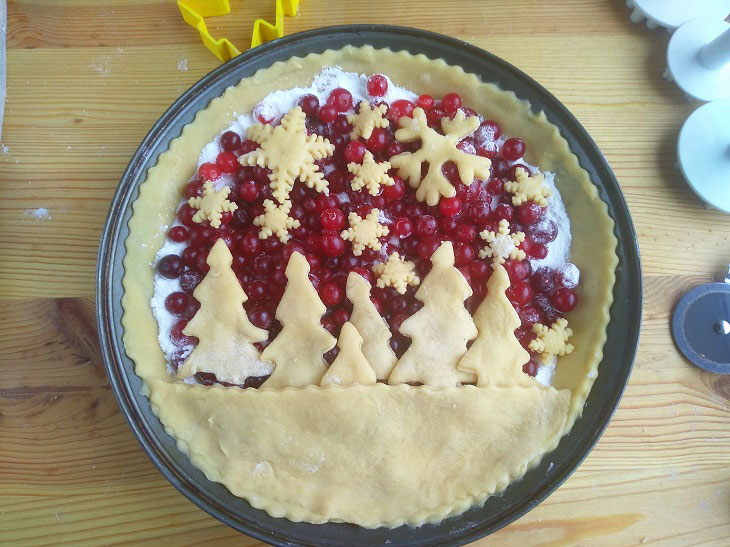 9. Bake in the oven at 200 degrees for 35-40 minutes until browned.
During baking, some cranberries will burst, but the juice will be absorbed into the starch and sugar.
Cool the finished cake completely in the form.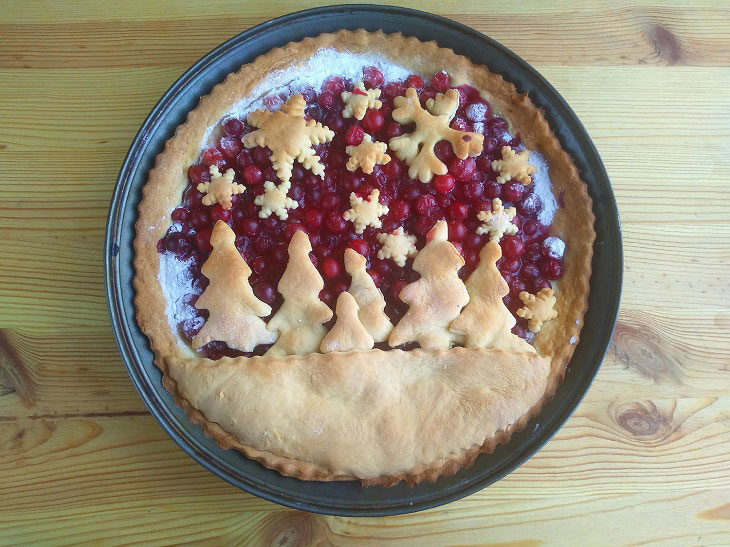 10. Carefully remove the pastry, transfer to a serving plate, sprinkle with powdered sugar.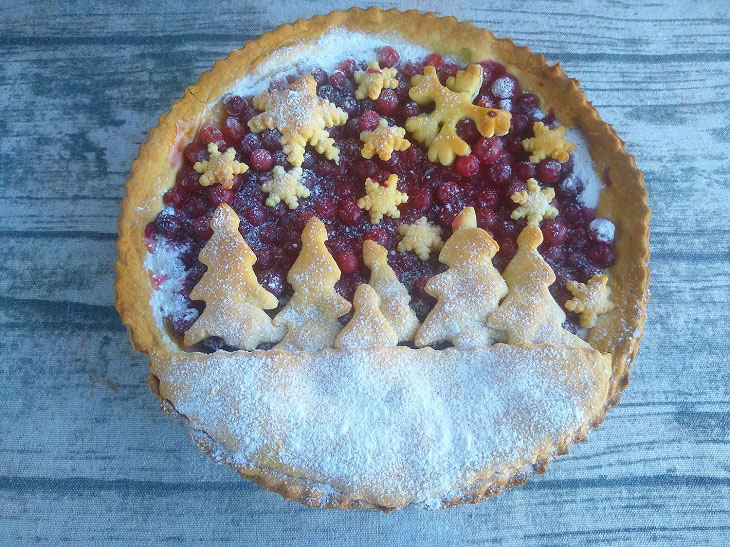 The pie has a crispy shortbread base, sweet and sour taste and a pleasant cranberry aftertaste. Baking goes well with hot drinks – tea and coffee, and is suitable for any winter holiday.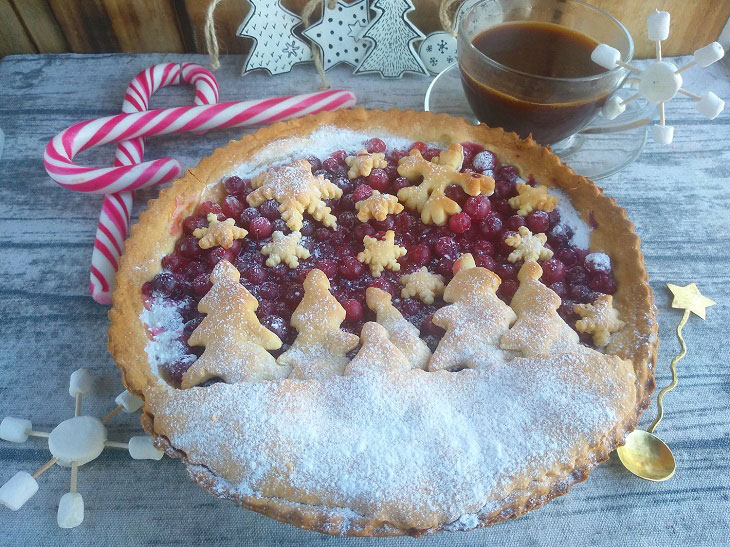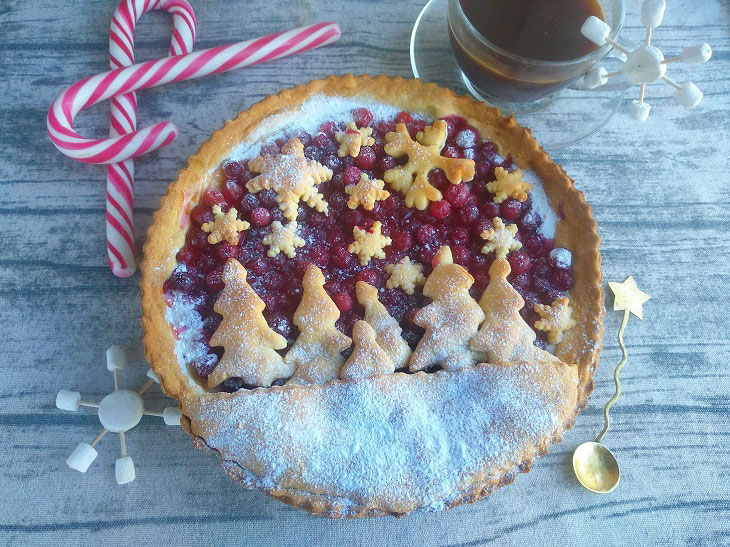 Enjoy your meal!