Czech dumplings are an excellent potato appetizer that can be safely made instead of a second course. It is best to serve them immediately after cooking, they will go well with sour cream, however, if it is not there, it's okay. When choosing potatoes, you can opt for young or old. It is better to use lard that is not too fat, ideally, so that there is also a meat layer in addition to it. You can fry the fat beforehand, but it is better to do this procedure immediately before serving.
If you are completely unfamiliar with the recipe, then I want to dwell a little more on its history. This kind of dumplings are most often prepared in the Czech Republic. In the classic version, they are made from dough, so they taste too much like soaked bread. However, this recipe is somewhat different from the usual one, since its main ingredient is potatoes, respectively, ready-made dumplings have a pronounced potato flavor. In general, you should definitely cook them, as they deserve attention.
Ingredients:
Potatoes – 2 pcs.
Egg – 1 pc.
Salo – 1 piece.
Salt – to taste.
Flour – 2-3.5 tbsp. l.
Greens – 2-3.5 tbsp. l.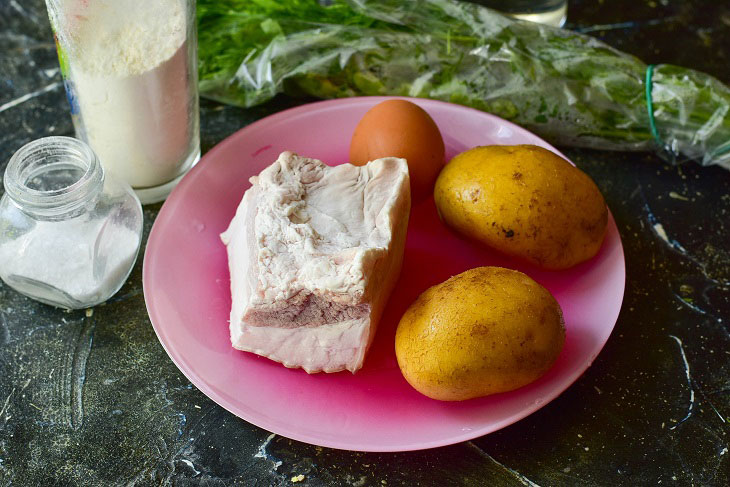 How to cook:
1. So, grate the potatoes on a coarse grater, but be sure to peel it first, and wash it under running water.
If there is too much potato juice, then squeeze it with your hand into the sink.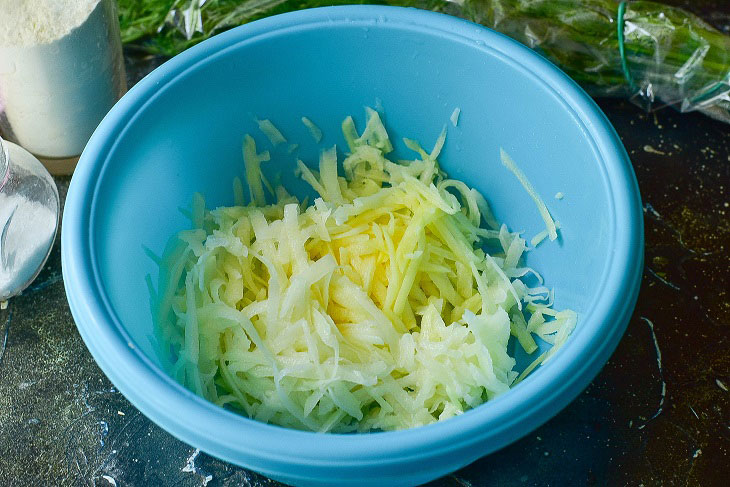 2. Add salt to taste. In addition to it, you can also safely add those spices for vegetables that you are used to using.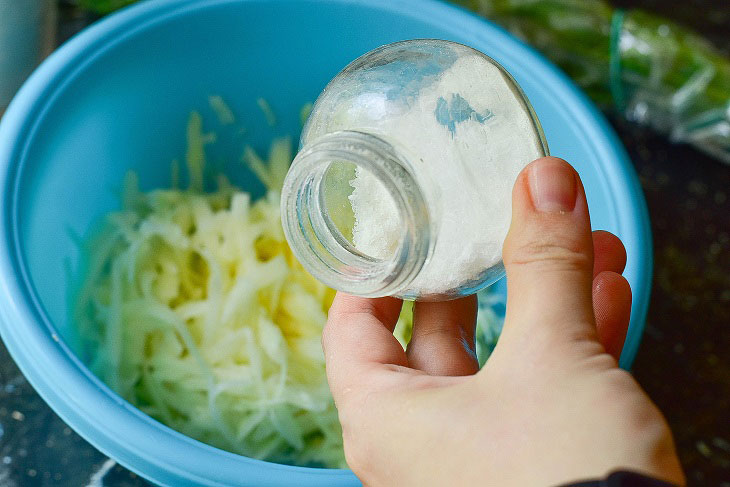 3. Beat in a chicken egg.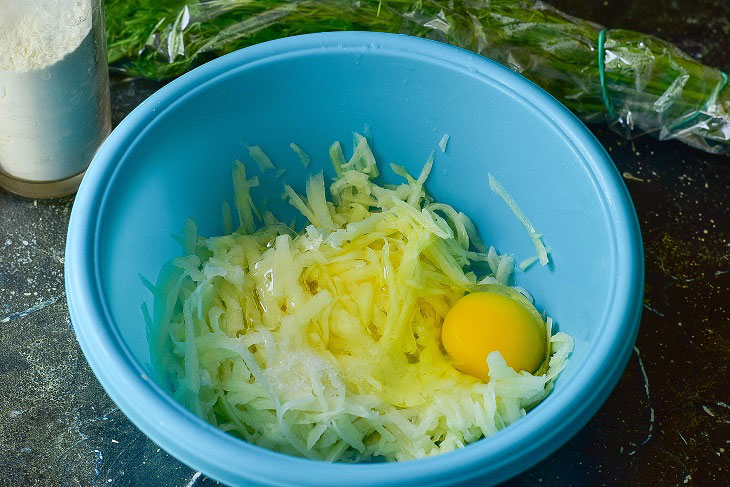 4. Pour in the flour.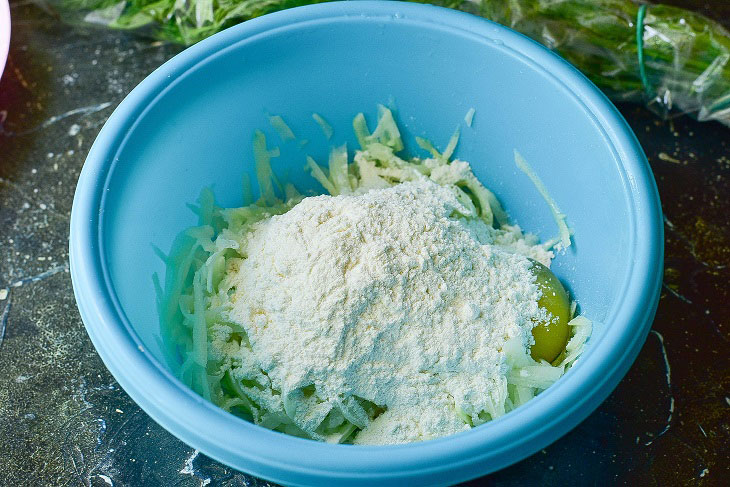 5. Now mix the mixture very well with your hands.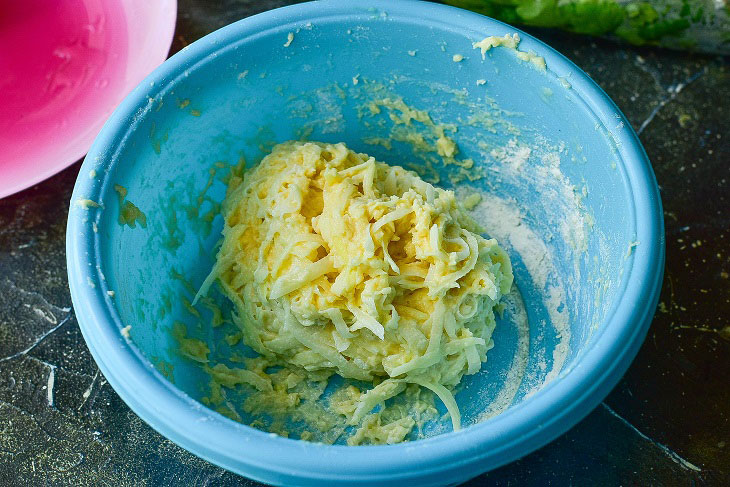 6. In a ladle, bring water to a boil, add a little salt, put the dumplings with a spoon.
To make the procedure more convenient to do, each time moisten the spoon in boiling water, and then gain the potato mass.
Make the dumplings the size you want. Boil them for 1 minute, no more so that they do not boil.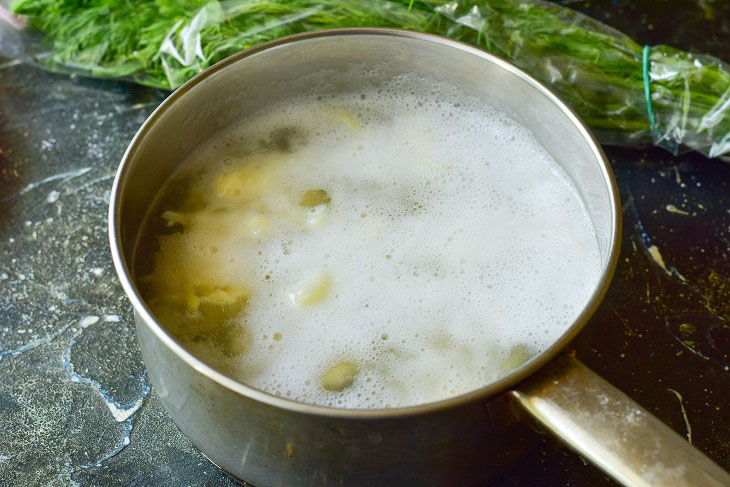 7. Cut the lard into medium pieces and fry it immediately in a pan until fully cooked. Don't forget to salt it to taste.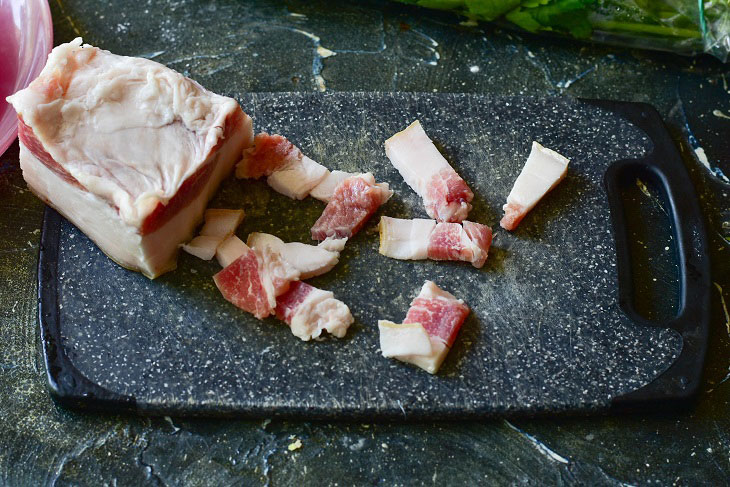 8. Now put the finished dumplings in a beautiful and brightly colored bowl. Put the finished fried lard on top of them. Decorate the dish with fresh herbs, and boldly serve to the table.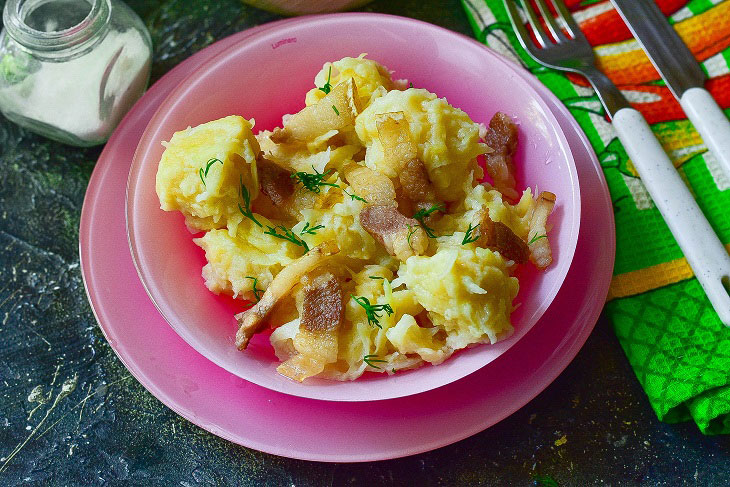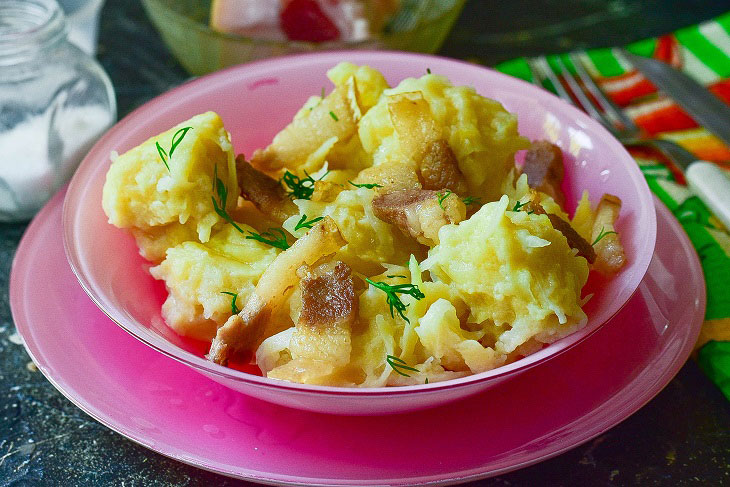 Bon appetit!