Summer is in full swing – fragrant cherries are ripening, and it's time to prepare them for the winter. Sweet cherries make delicious compotes with an almond flavor.
For the drink, ripe fruits with intact skin are taken, preferably dark in color. When preparing compote, we advise you not to remove the stone, it is it that gives the drink a peculiar aroma. You will get a delicious gourmet drink if you use mint leaves and lemon slices when canning. In combination with cherries, these components make an exquisite drink out of ordinary compote.
Cherry compote is perfect for serving for dinner, can be used to soak biscuit cakes. From it you can make interesting alcoholic and non-alcoholic cocktails.
Ingredients:
For one liter jar:
Lemon – 0.5 pcs.
Sweet cherry – 300 g.
Sugar – 60-70 g.
Mint – 1 branch.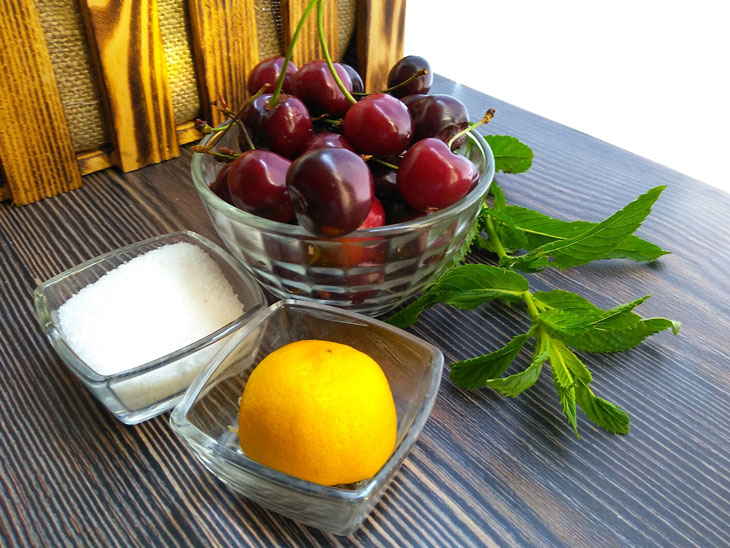 How to cook:
1. Separate the mint leaves, rinse them in running water, dry on a towel. Sterilize the jar for compote in a way convenient for you. Put mint leaves on the bottom of the jar.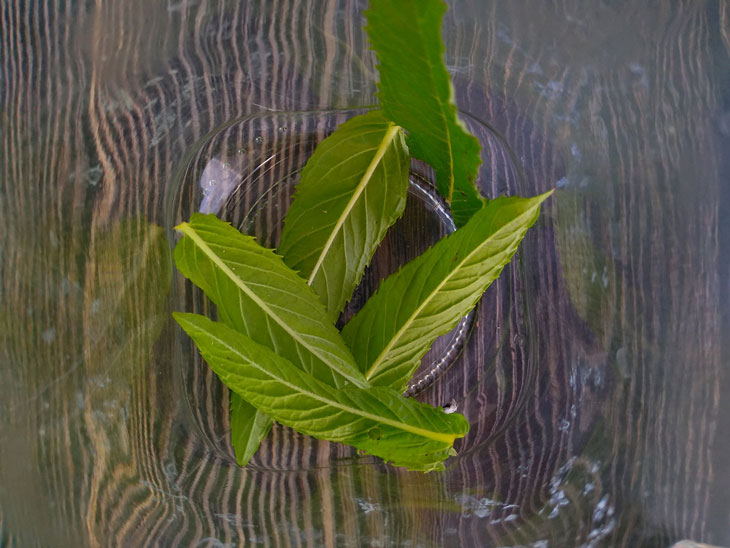 2. Scald the lemon, cut into slices, remove the seeds. Put the prepared slices on top of the mint.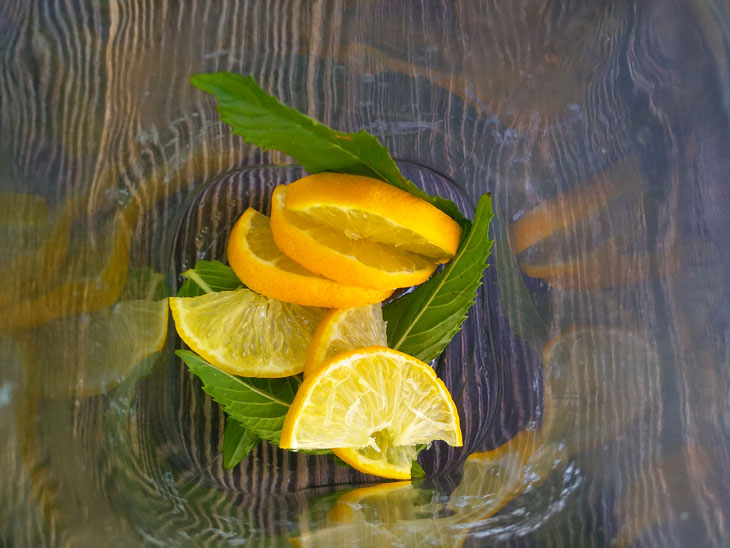 3. Rinse the cherries, remove the stalks and put in a jar.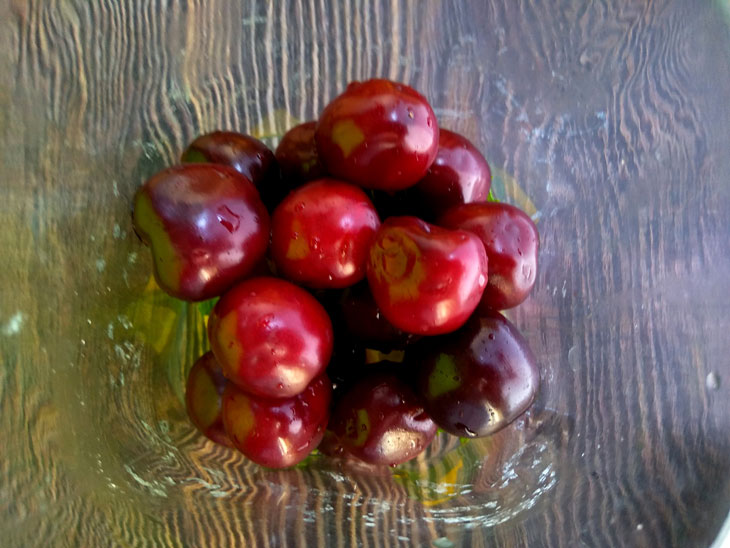 4. Pour in sugar.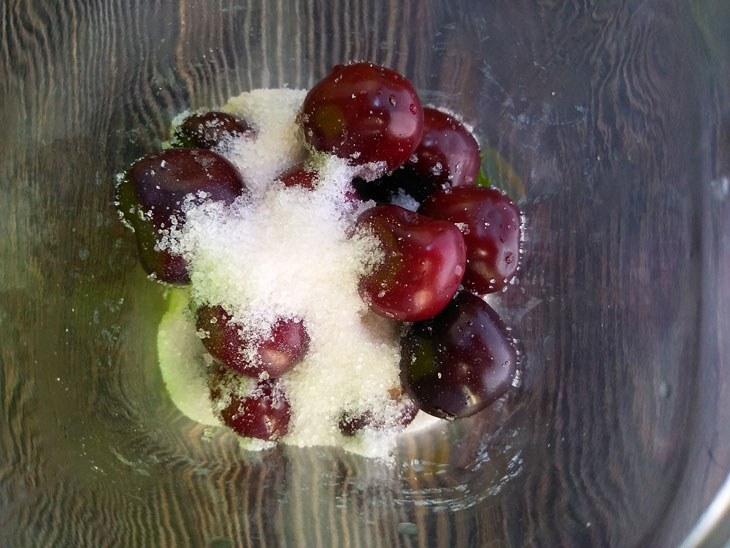 5. Boil water and pour the workpiece to the top.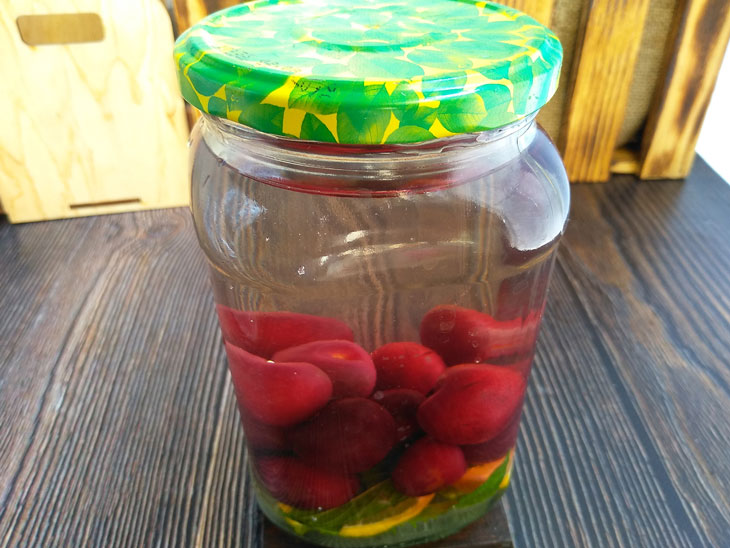 6. Loosely cover with a scalded lid, wrap in a towel and leave for an hour and a half.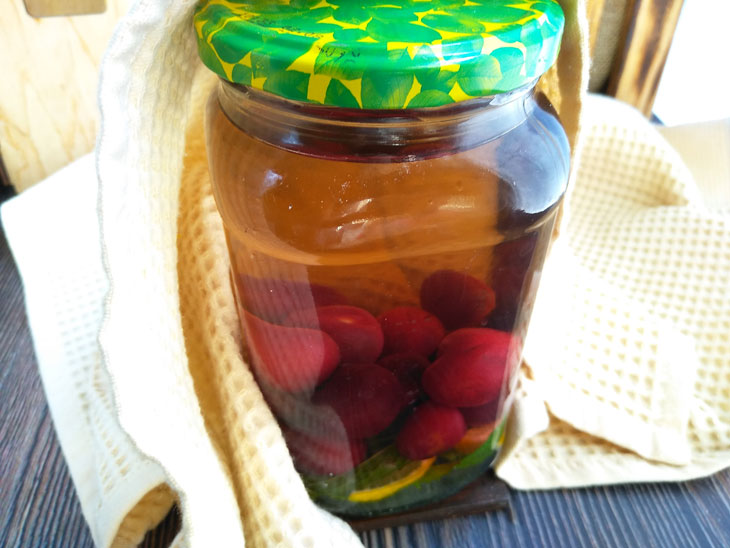 7. After the set time, drain the syrup through a special lid with holes.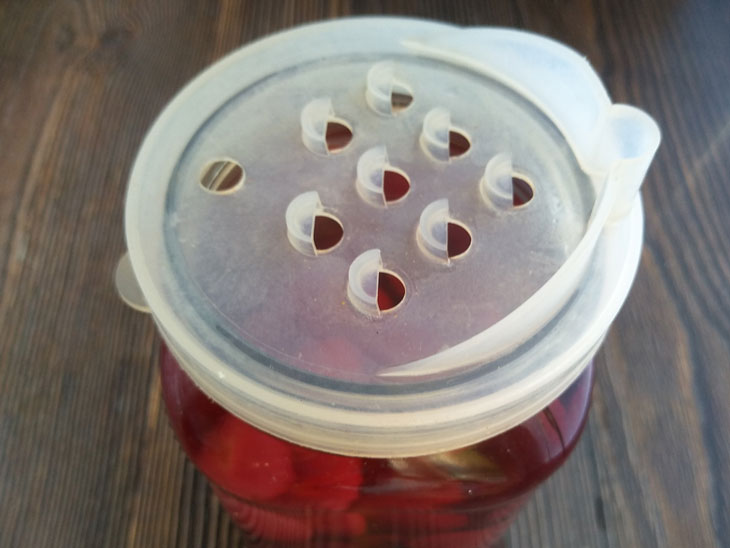 8. Boil the syrup again, pour the workpiece. Close the lid tightly. Wrap the workpiece in a blanket, leave for 12 hours.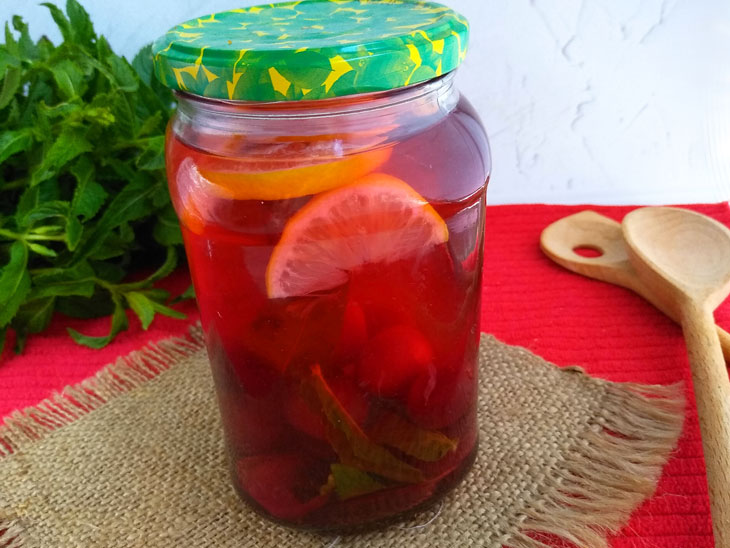 Transfer the cooled jar of compote to a dark, dry place for storage. Store a blank of cherries with lemon and mint for no more than one year.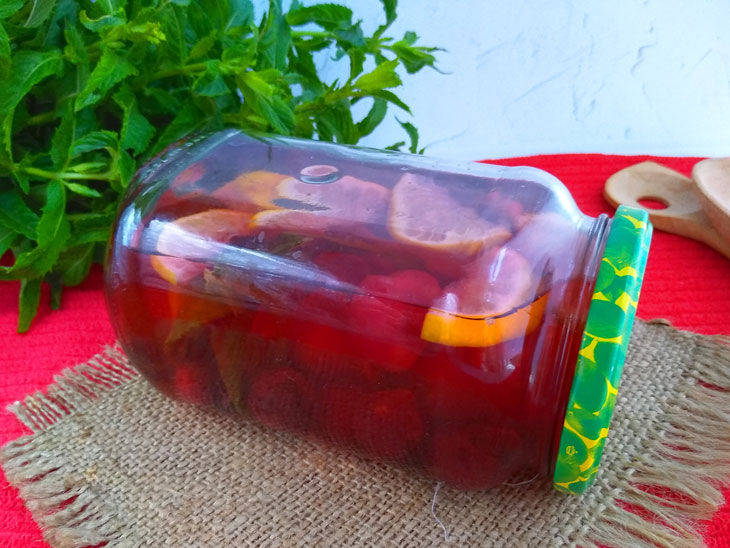 Enjoy your meal!