A win-win combination of vegetables and meat in homemade eggplant and minced meat casserole will appeal to adults and children. The recipe is simple, any novice hostess can handle it. To prepare the dish, you will need a medium-sized ceramic dish. You can use metal or silicone counterparts, a regular frying pan with a removable handle is also suitable.
For the best result, we recommend that you do not be lazy and cook homemade minced meat. We have a mixture of equal parts beef, pork and lamb. For a dietary option, minced chicken or turkey is best. Add spices to taste. If cooking for children, avoid hot peppers. When choosing eggplant, give preference to young fruits without black seeds with green petioles. For pouring, sour cream with a fat content of 20% or more and homemade eggs are preferable.
Ingredients:
Eggplant – 300 g.
Eggs – 2 pcs.
Minced meat – 300 g.
Tomatoes – 170 g.
Sweet pepper – 50 g.
Hot pepper – 7 g.
Onion – 40 g.
Sour cream – 140 ml.
Hard cheese – 25 g.
Vegetable oil – 25 ml.
Salt, pepper – to taste.
Khmeli-suneli – 2 g.
Clary sage – 2 g.
Dried garlic – 2 g.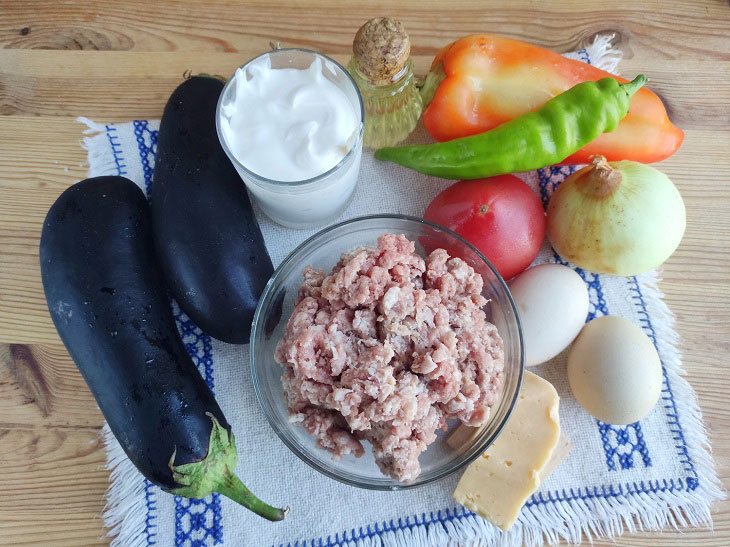 How to cook:
1. Rinse and wipe the eggplant. Cut each vegetable into circles 2-3 mm thick.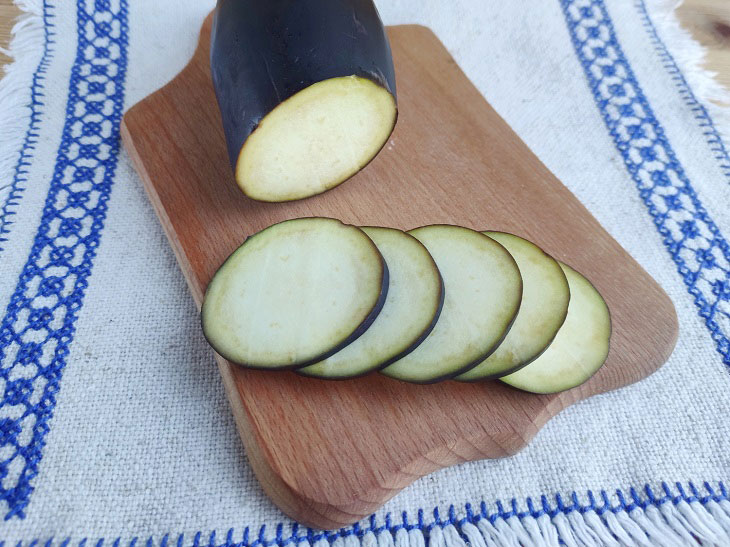 2. Put the prepared vegetables in a bowl, add a little salt, mix and set aside for 15 minutes.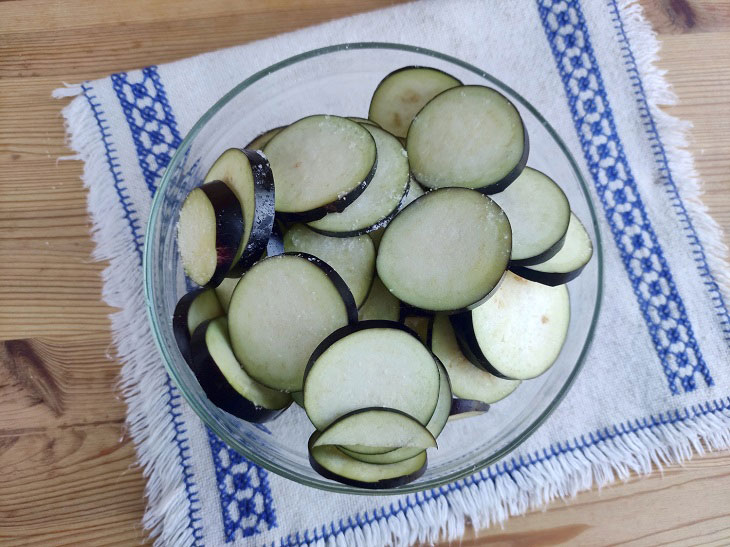 3. Heat a frying pan with vegetable oil, fry the minced meat along with finely chopped onions.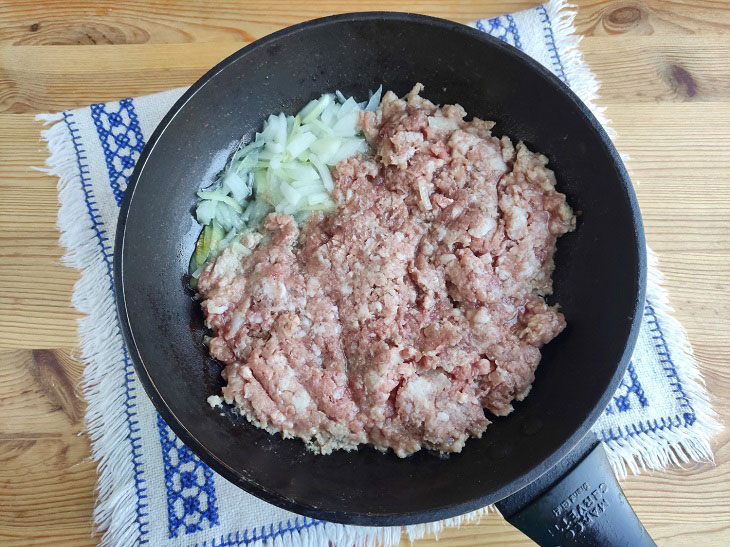 4. Add sweet pepper, tomato and hot pepper, cut into small pieces, into the pan. Stew vegetables with meat for three to four minutes, stirring with a silicone spatula and breaking up lumps of minced meat.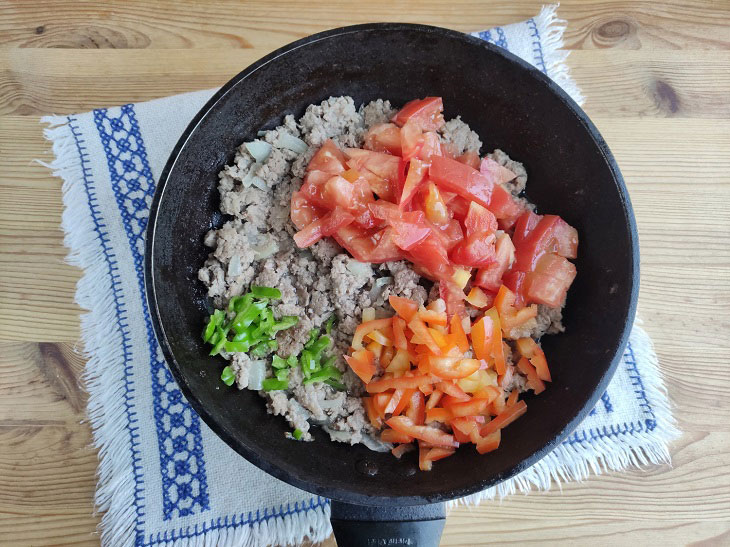 5. Salt, pepper, add spices and mix the finished filling.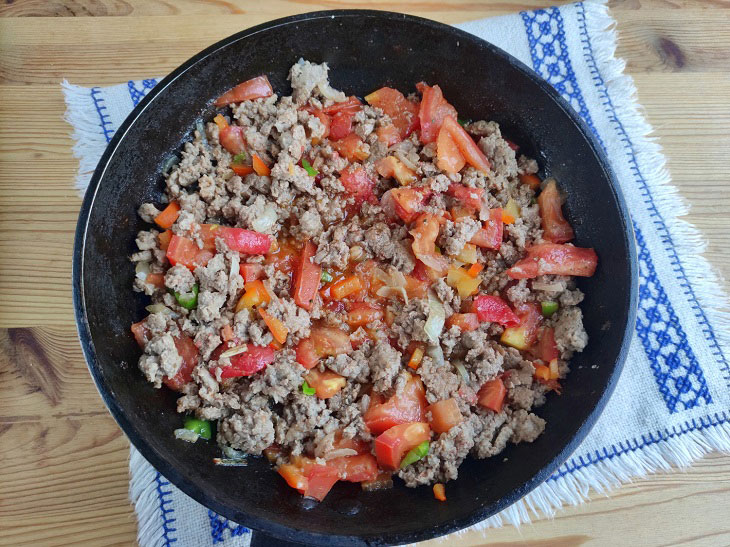 6. Lubricate the baking dish with vegetable oil, put the eggplant circles overlapping.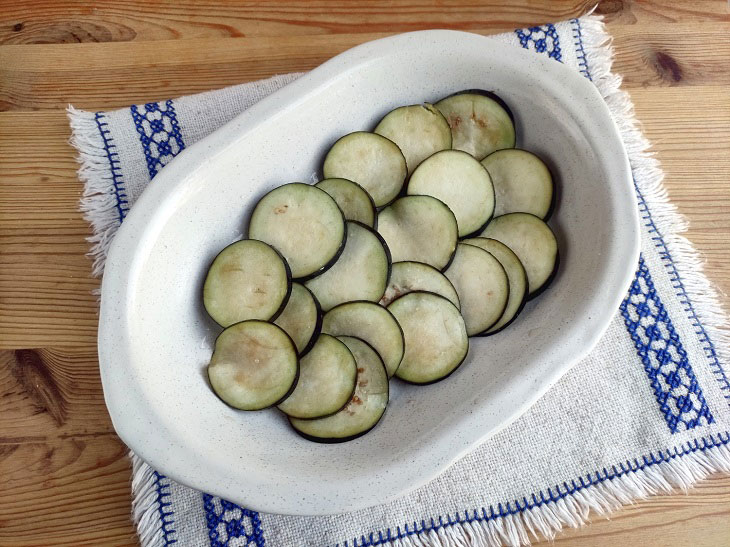 7. Lay the minced meat on top of the eggplant, tamp it with a spatula.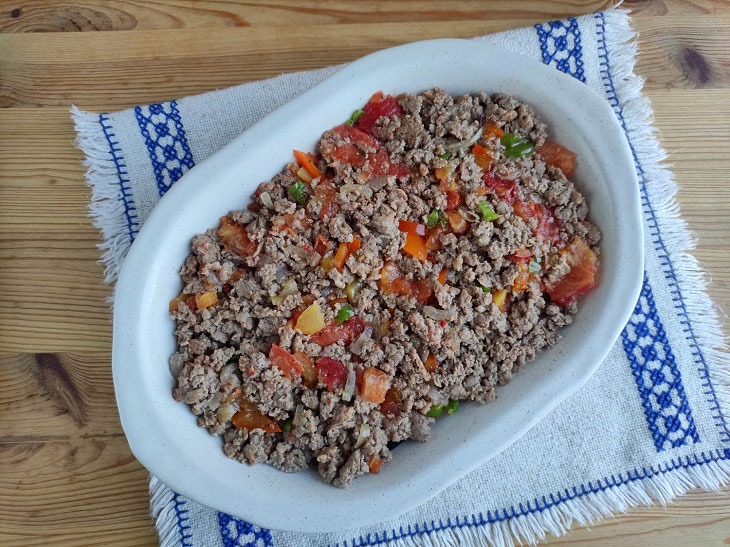 8. Place the remaining eggplant over the minced meat.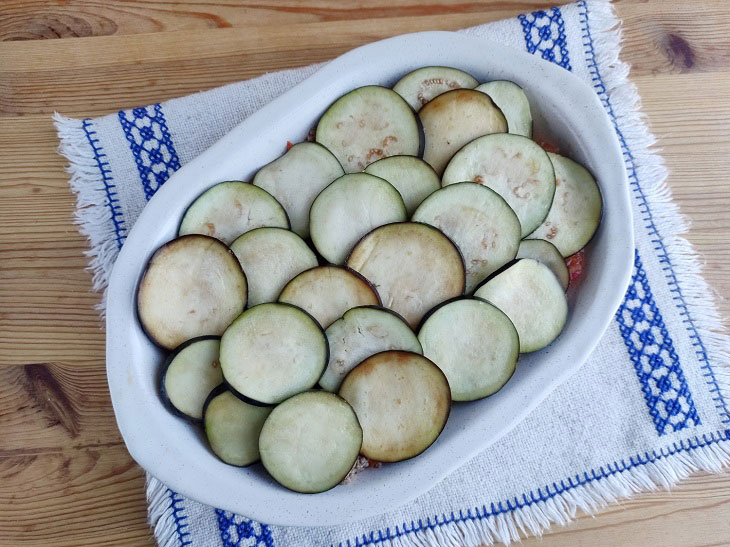 9. For filling, mix eggs, sour cream and salt with a whisk.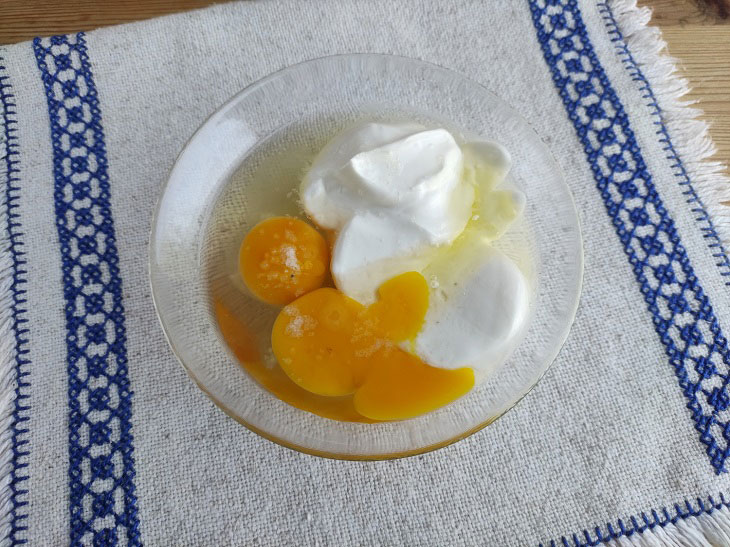 10. Pour the filling into a mold, sprinkle with grated cheese on a coarse grater. Bake the dish in the oven for 40 minutes at 190 degrees.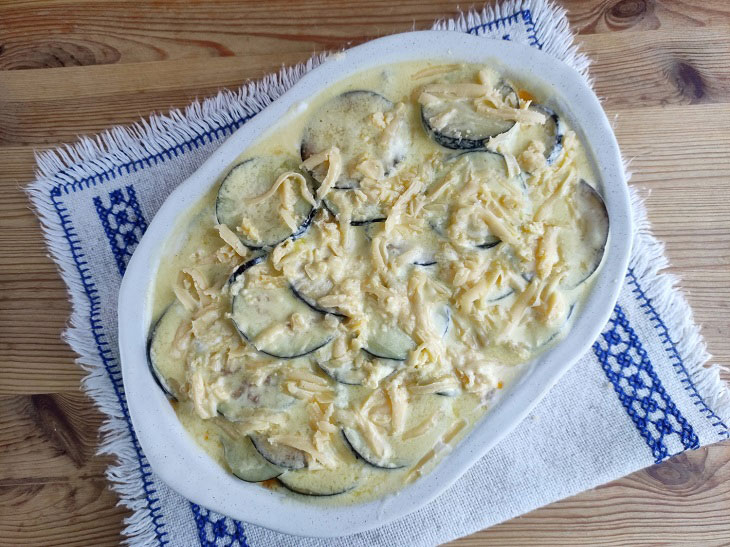 11. Serve the finished casserole to the table in the form. Cut the dish into portions and garnish with parsley leaves. The casserole is hearty, with the aroma of summer vegetables and a stable structure.
The casserole is hearty, with the aroma of summer vegetables and a stable structure.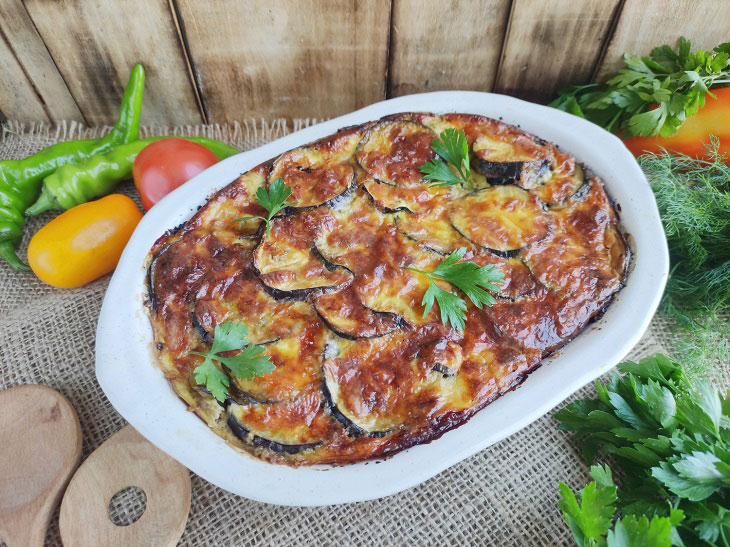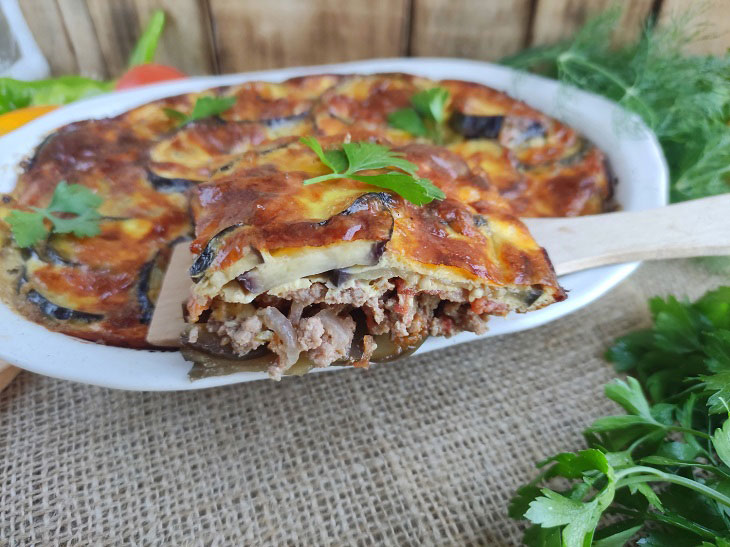 Bon appetit!