Moderately spicy, very fragrant and spicy eggplants, which even a young housewife can handle. They will help diversify the meager winter menu and nourish our body with useful substances. To create such a winter preparation, we need only a few ingredients. The taste of the finished preservation depends on their quality, so it is recommended to choose them carefully.
Such "blue" can be served as an appetizer even on a banquet table. Their bright and moderately spicy taste will delight all lovers of Caucasian cuisine. They can also be served with barbecue, grilled meat, baked potatoes, boiled pork, boiled bulgur or other cereals.
Adjust the amount of hot chili in the recipe according to your taste. This amount of ingredients is calculated for a 500 ml container. Since the workpiece is perfectly stored for a long time, you can increase the rate of products depending on the number of people in your family.
Ingredients:
For 500 ml:
Eggplant – 3 pcs.
Water – 250 ml.
Garlic – 3-4 cloves.
Salt – 1/3 tsp.
Coriander – ¼ tsp
Chile – ¼ tsp
Vinegar – 1 tsp
Vegetable oil – 2-3 tbsp. l.
Tomato paste – 2 tbsp. l.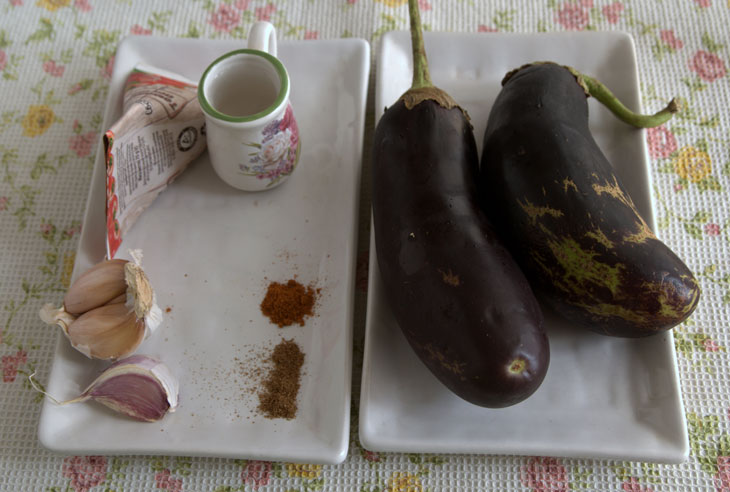 How to cook:
1. We clean each fruit from the skin, make several longitudinal cuts, pierce the pulp in several places. We introduce pieces of garlic into each recess.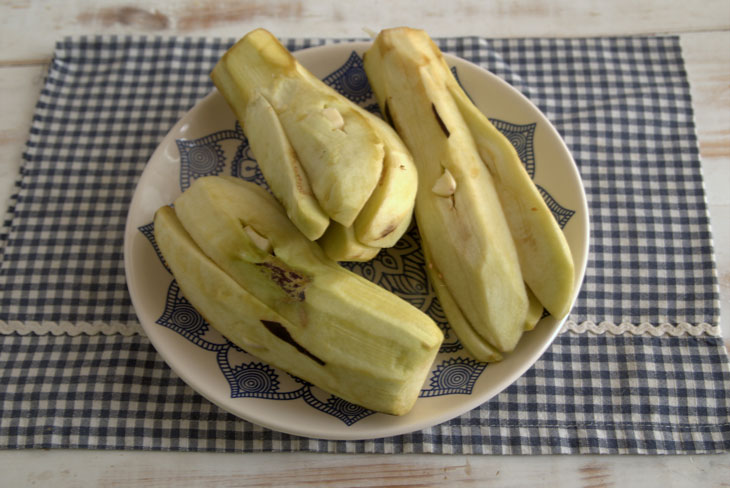 2. We spread the workpiece from the "blue" ones into a saucepan with hot oil and warm them up for several minutes on each side.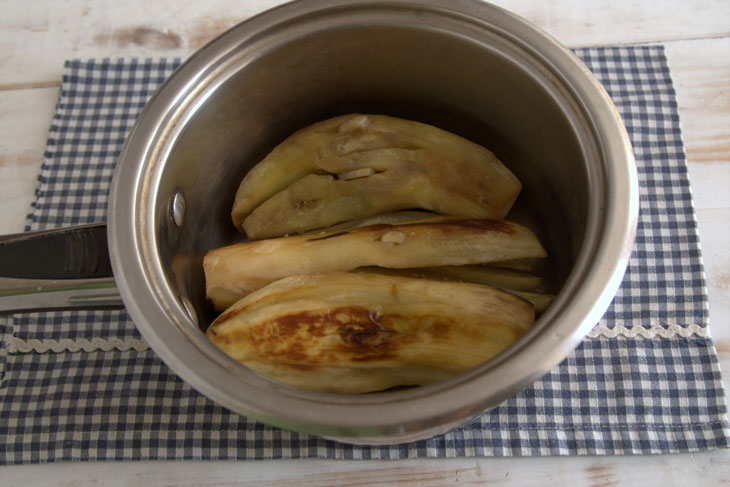 3. Add the remaining cloves of garlic to the pan, after peeling it from the husk.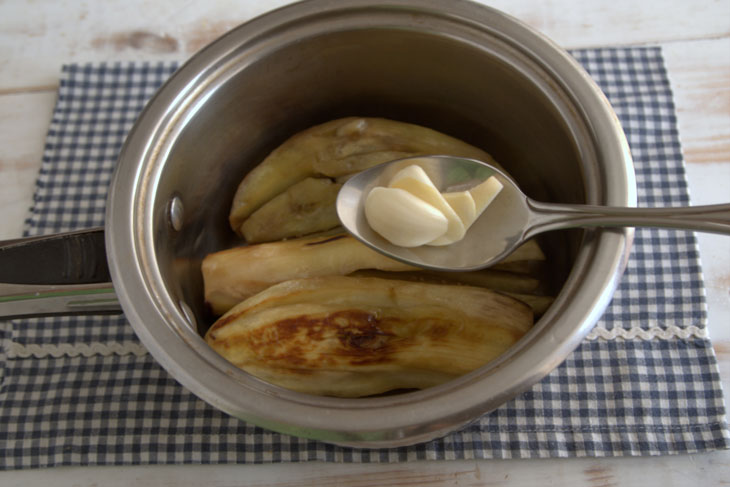 4. Mix the tomato paste with warm water, pour the prepared mixture into the workpiece. Add the recommended amount of salt and spices.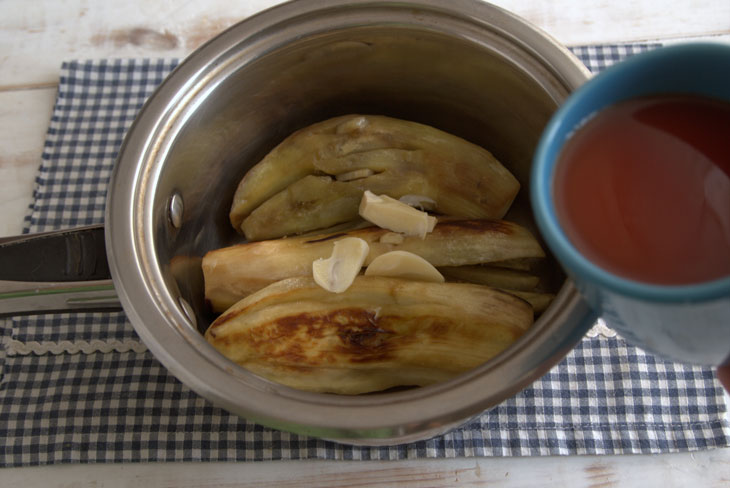 5. Cook fragrant and spicy billet for 40-45 minutes. After the eggplants are saturated with the sauce and become soft, pour in the vinegar.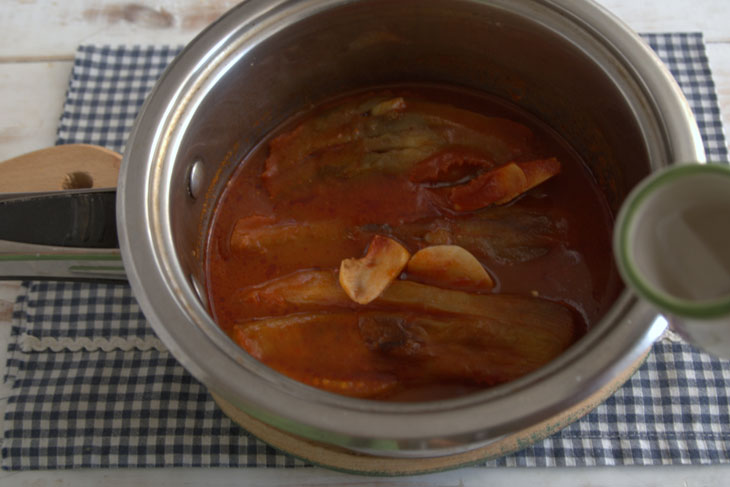 6. We spread the mass in the prepared container. We cover the "blue" with a lid and sterilize in a saucepan suitable for volume for 15-17 minutes.
We store spicy Caucasian eggplants in a pantry or a cool cellar for 8-10 months.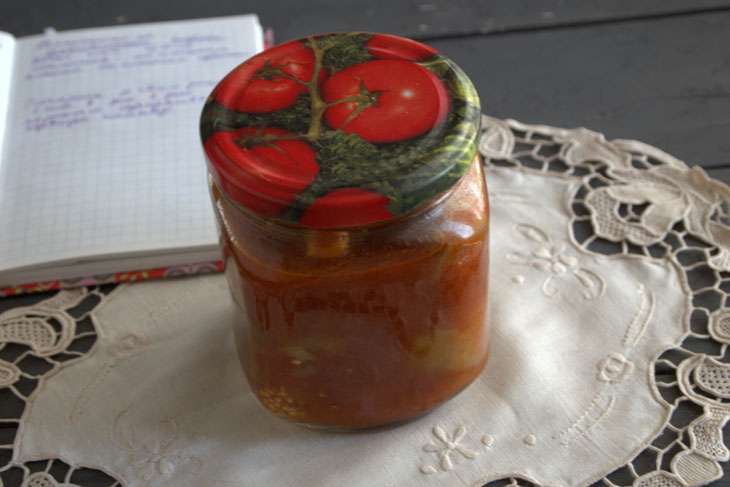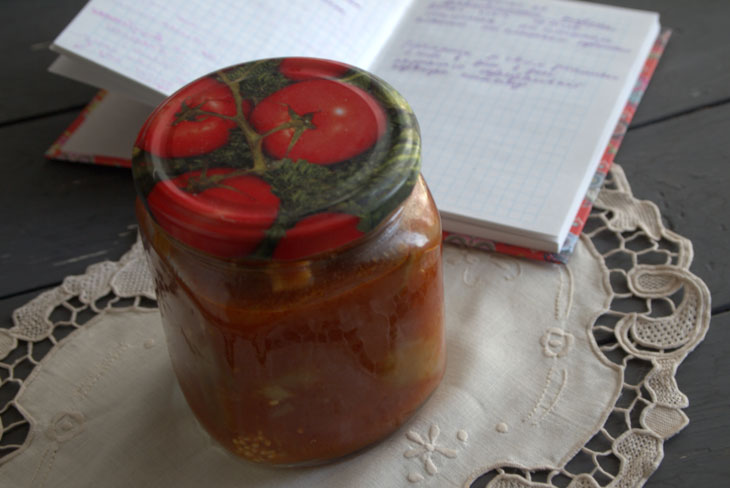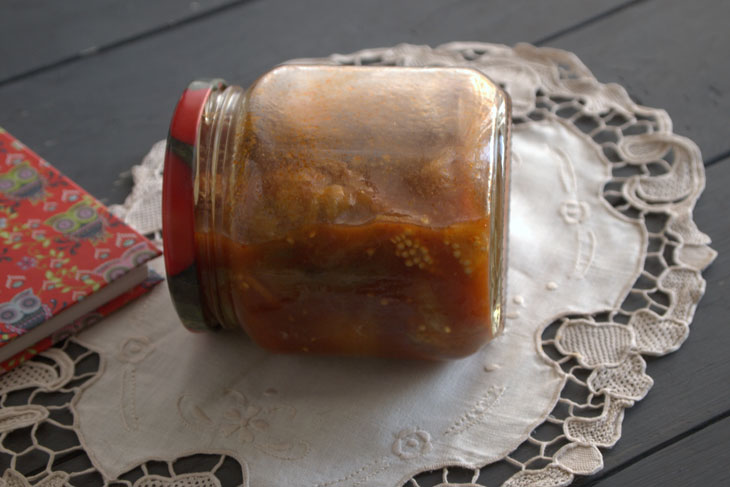 Enjoy your meal!