When the festive feast comes to an end, it's time for sweet desserts. Someone loves cakes and pastries, while someone prefers light and airy, low-calorie desserts. Today we offer a recipe for one such delicate dessert, and it will be with an orange. These are portioned desserts in glasses, it is not difficult to prepare them.
Ingredients:
Large oranges – 2 pcs.
Sugar – to taste.
Instant gelatin – 20 g.
Boiled water – 1 tbsp.
Natural drinking yogurt or cream – 2.5 tbsp.
Pomegranate – for decoration.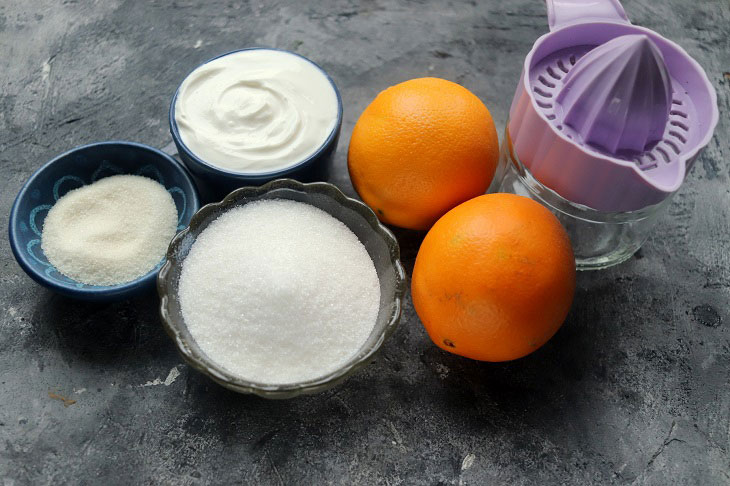 How to cook:
1. The first step is to prepare the gelatin for dessert. To do this, take the cooled boiled water and combine it with instant gelatin. Wait until the gelatin swells well, and only then heat the container with gelatin in a water bath.
By the way, if you pour boiling water over gelatin, the gelatin grains will dissolve for a long time.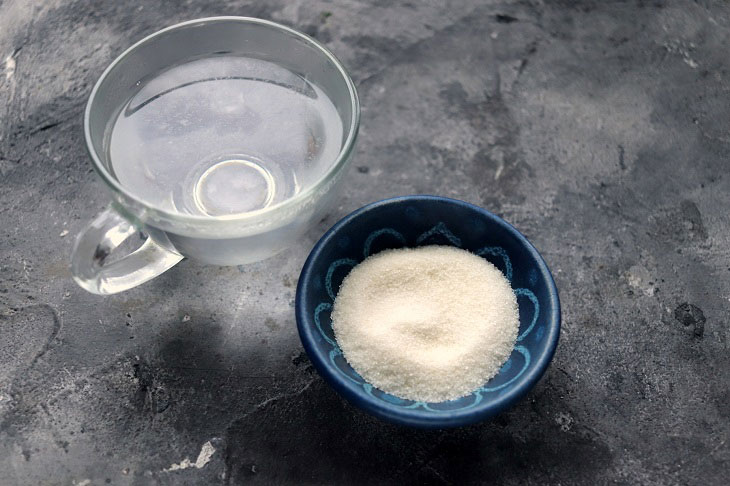 2. The dessert will consist of two types of layers that alternate with each other. For the first type of layer, you will need natural drinking yogurt.
You can also use cream of any fat content, milk and even sour cream for such a dessert.
Pour room temperature yogurt into a bowl. Divide the dissolved gelatin into two parts and send one part to the yogurt, and mix thoroughly with a spoon or whisk. Use sugar here to your liking.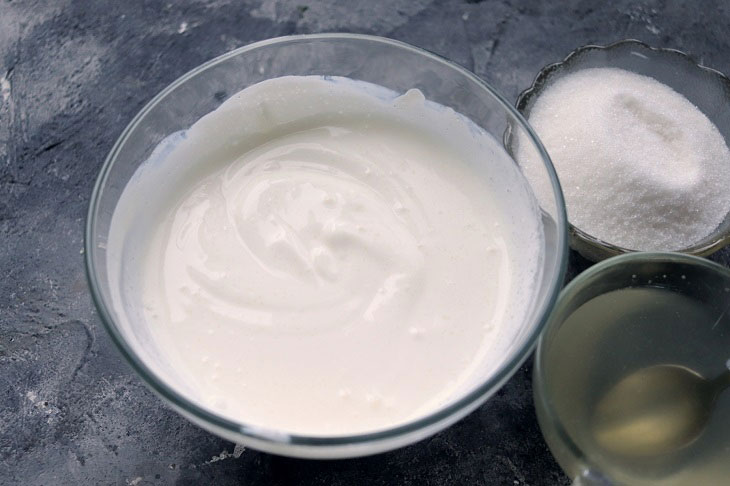 3. Prepare oranges for dessert. Grate orange zest on a fine grater. Squeeze the juice from two oranges.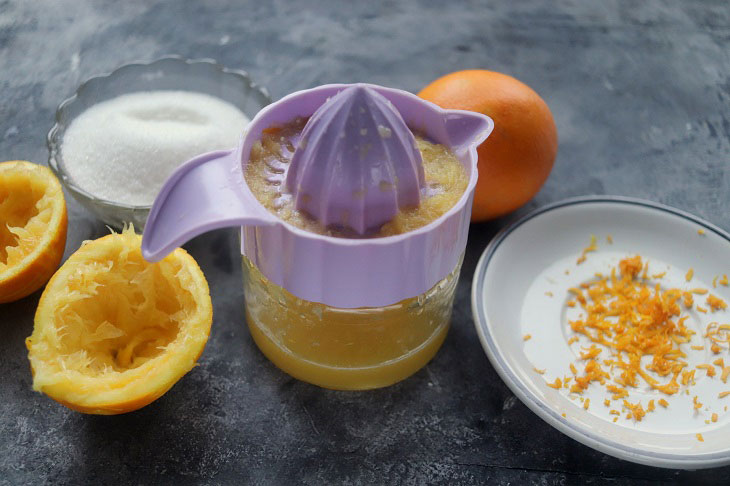 4. Combine orange juice and zest in a small saucepan, add sugar to taste. Bring orange juice to a boil and simmer for 1-2 minutes. Remove juice from heat and add prepared gelatin.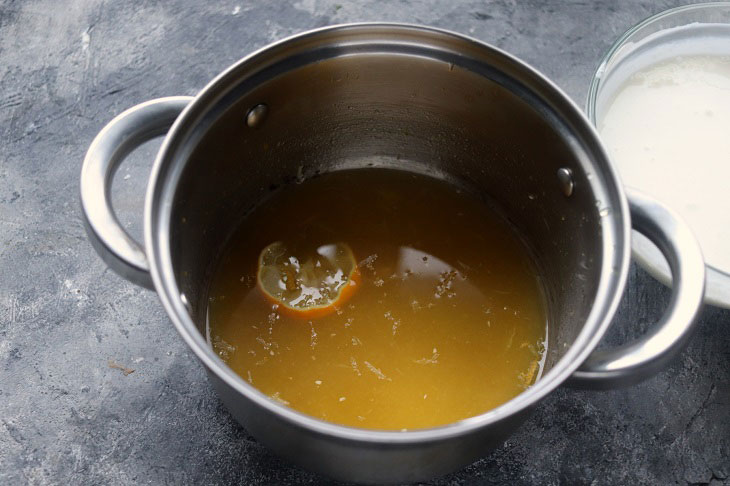 5. Choose transparent glasses or glasses, bowls or bowls for dessert. Pour in the first layer of yogurt and refrigerate the glasses for 10 minutes.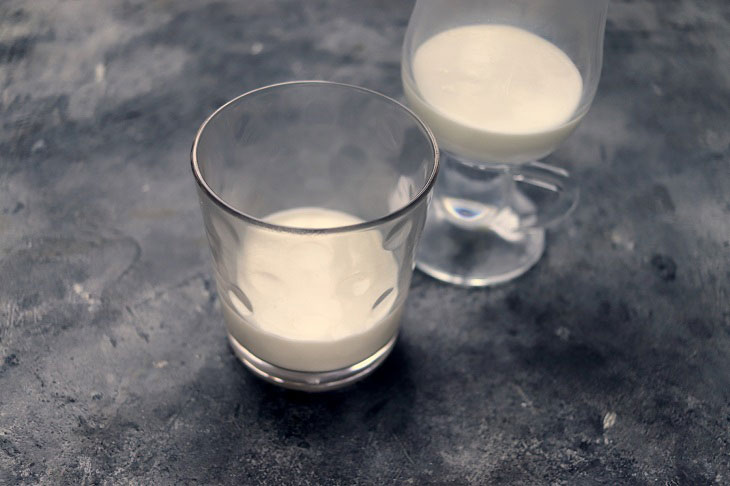 6. Strain the orange juice and add a second layer to the glasses. Alternate layers of dessert after the previous layer has set. You can also add pieces of chopped orange or other fruits to the glasses here.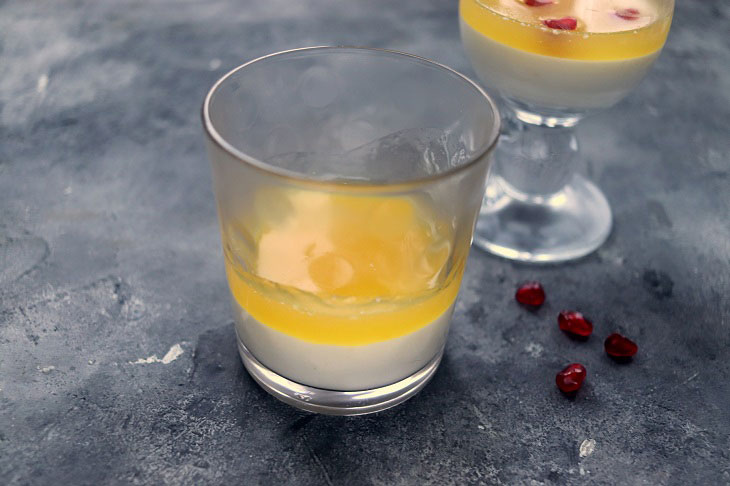 Ready dessert can be decorated on top with any berries and pieces of jelly.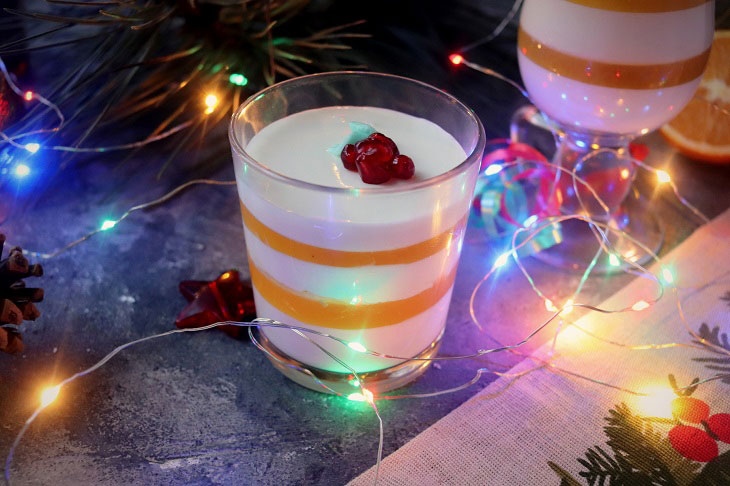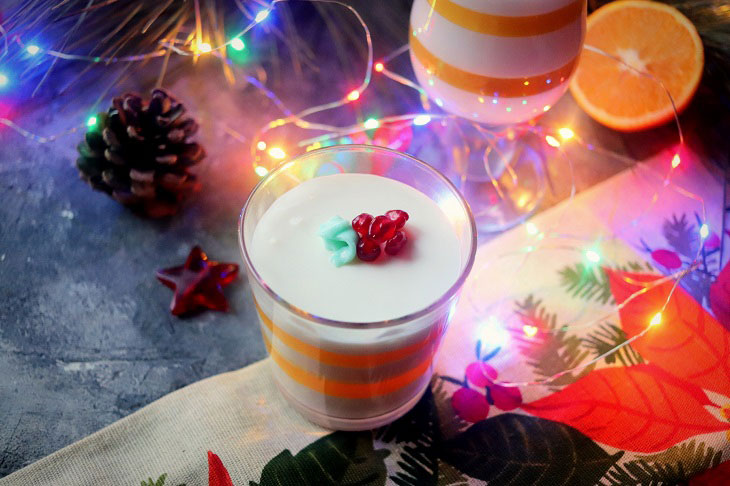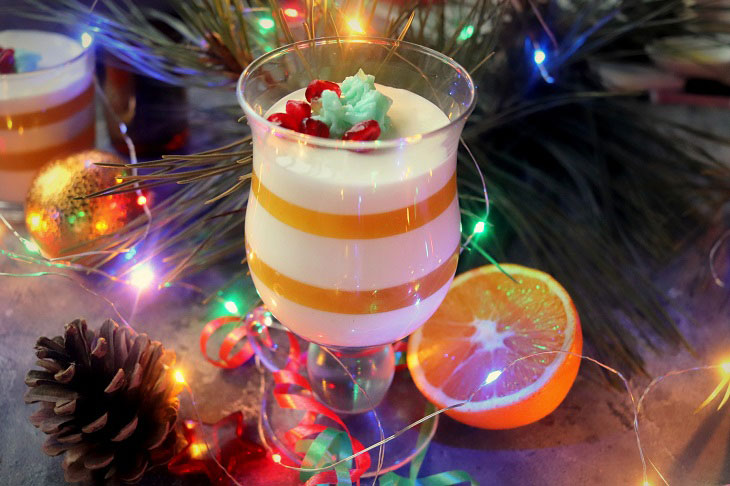 Bon appetit!