The famous treat, popular in Austria, we cook at home. Grated pie with apricots on shortcrust pastry is very tasty. It has a crumbly base and a juicy filling. Vanilla-fruity aroma of baking will seduce even those who are indifferent to tea drinking. The composition is simple and budget. Even a beginner can cope with the recipe, the result will appeal to all the family and surprise guests.
Ingredients:
Wheat flour – 200 g.
Butter – 100 g.
Sugar – 50 g.
Salt – ¼ tsp
Vanillin – 2 g.
Baking powder – 1 tsp
Chicken egg – 1 pc.
Apricots – 200 g.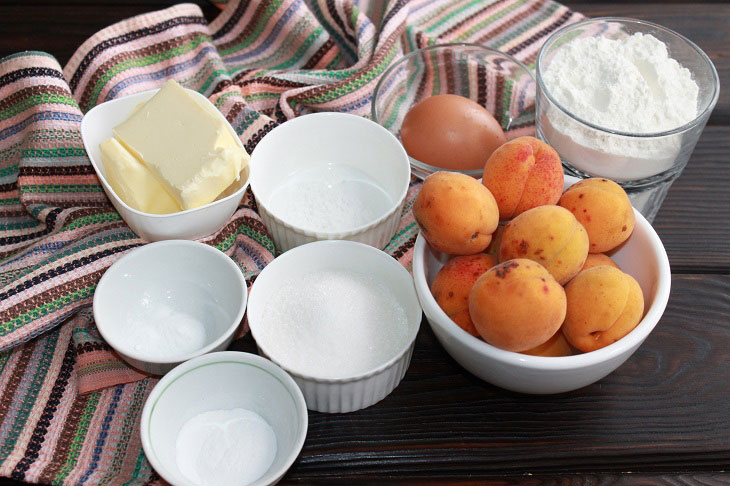 How to cook:
1. We sort out the apricots and wash them, give time to dry.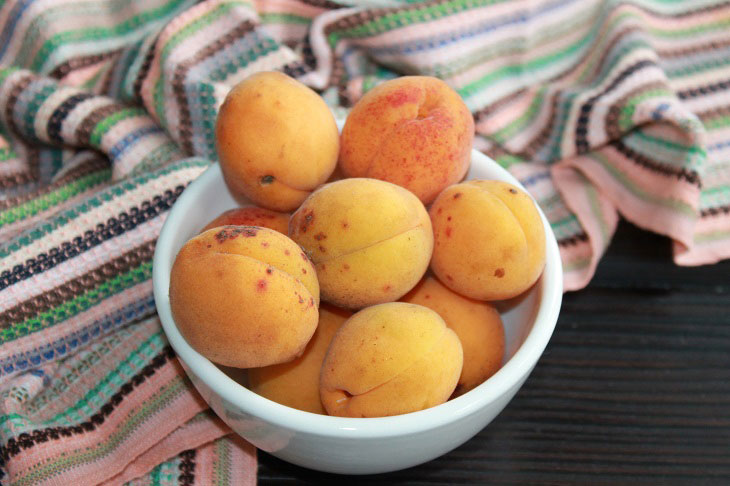 2. For the dough, combine in a bowl the premium wheat flour, salt, vanillin and sugar sifted with baking powder.
The amount of sweetness can be increased or decreased depending on your preference.
Mix the components well.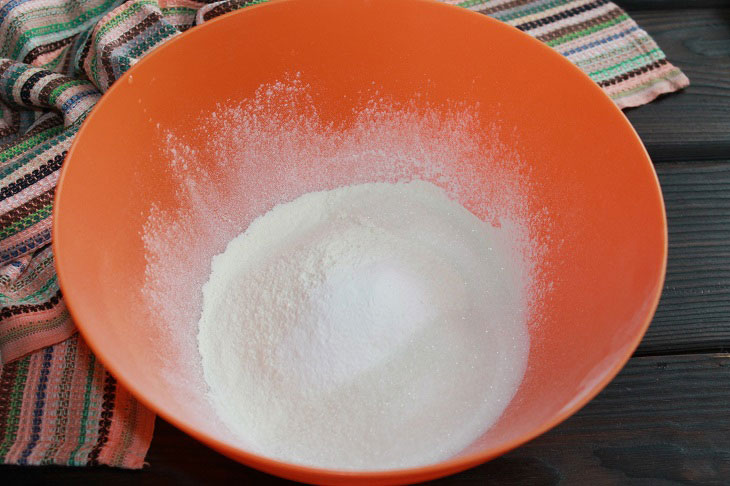 3. Cut butter with a fat content of 72 percent or more into small cubes and add to the dry mixture.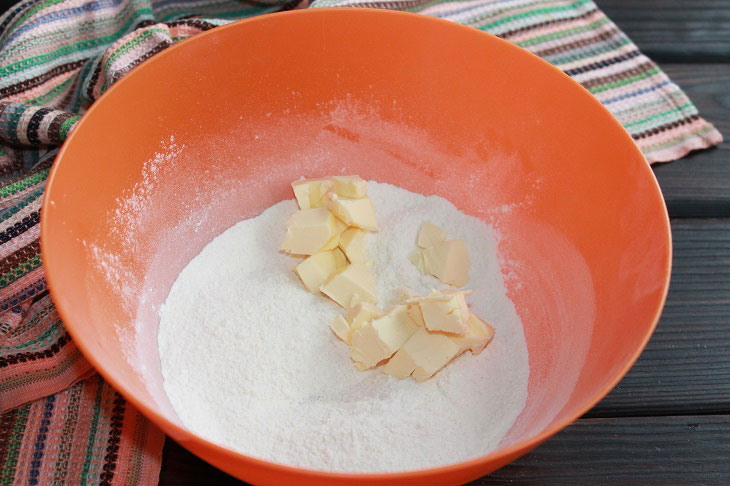 4. With our hands, turn the flour and butter into wet crumbs, grinding the components.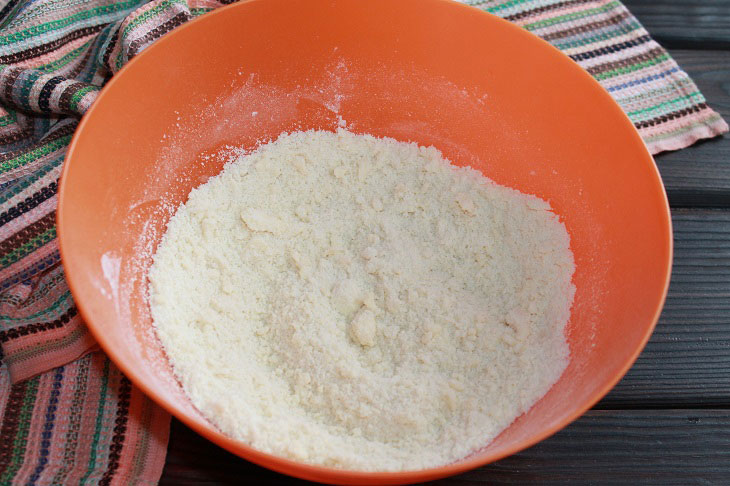 5. Break the chicken egg into a bowl and beat, then pour it into a bowl with a dough base.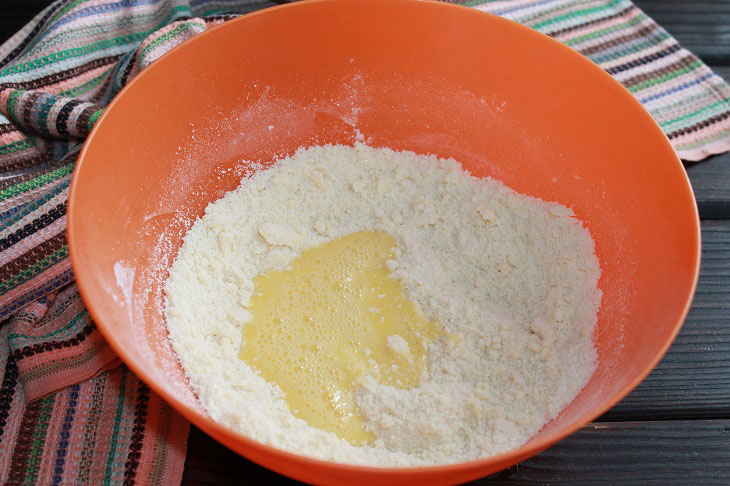 6. Quickly knead the dough, collect it in a lump, put it in cling film and send it to the freezer for 30 minutes.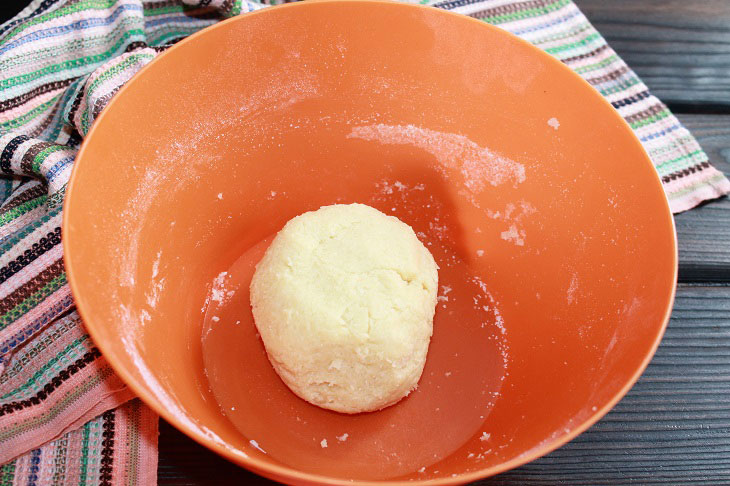 7. We cover the baking dish with special paper or parchment. You can skip this step.
Remove the dough from the freezer and divide it into two uneven parts. We put one (1/3 ball) in cling film and send it to the freezer. We place the second (2/3 of the dough) in a mold and turn it into a circle with our hands (if the shape is round).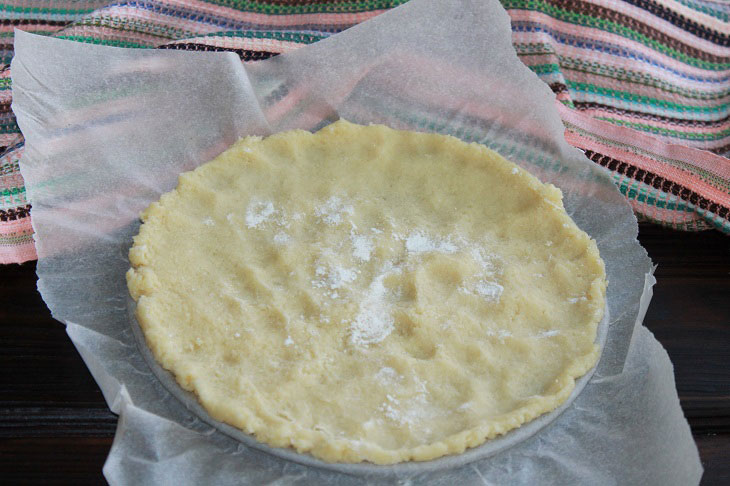 8. Cut the apricots into small pieces and lay them out on the base.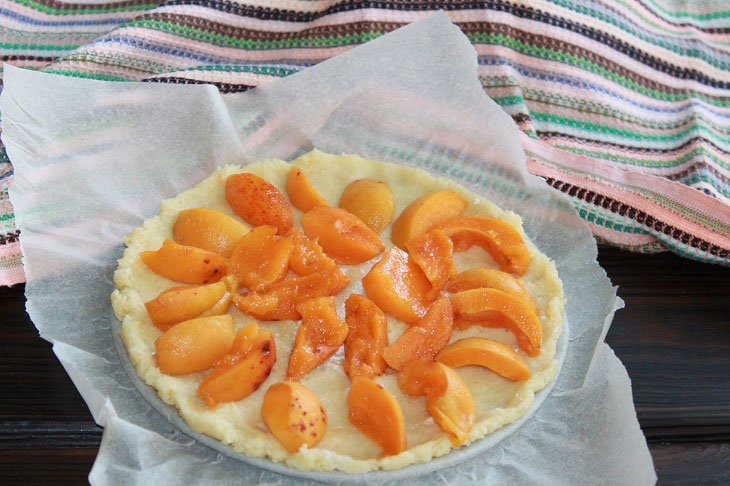 9. We take the second part of the dough out of the freezer and grate it over the fruit filling.
We bake the cake in the oven, heated to 200 degrees for 35 – 40 minutes. The time depends on the characteristics of the oven and the thickness of the pastry.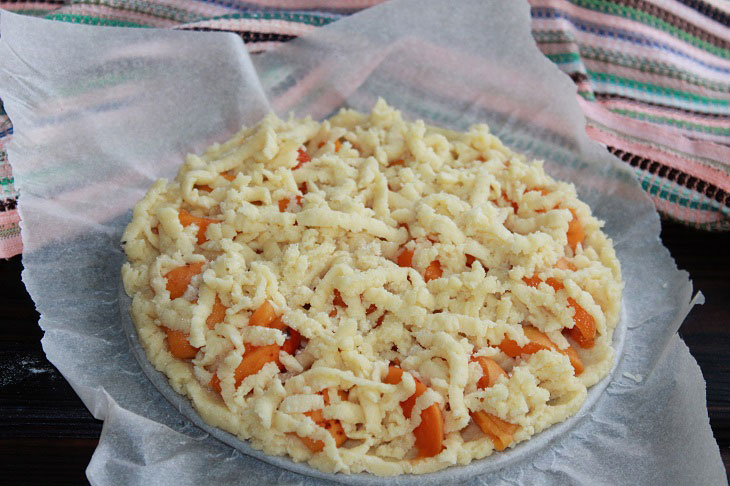 Serve the finished grated pie with apricots cooled down. You can sprinkle with powdered sugar and decorate with mint.
The cake is so delicious that it does not need additional decor. Loose dough and fragrant juicy filling sound great in alliance with a cup of coffee or tea.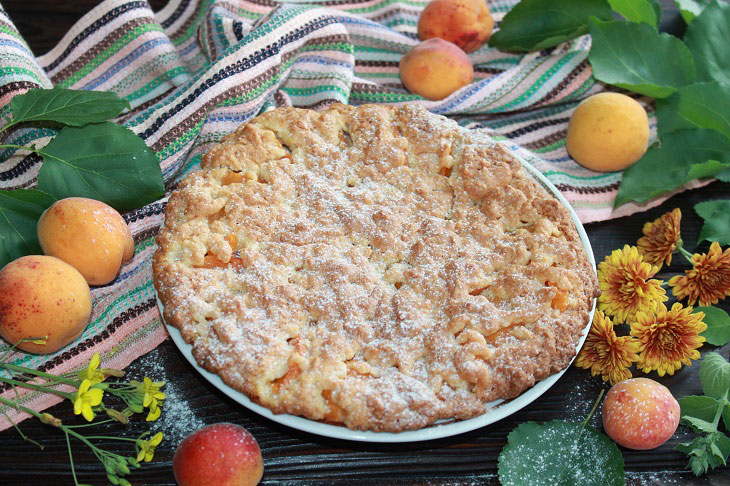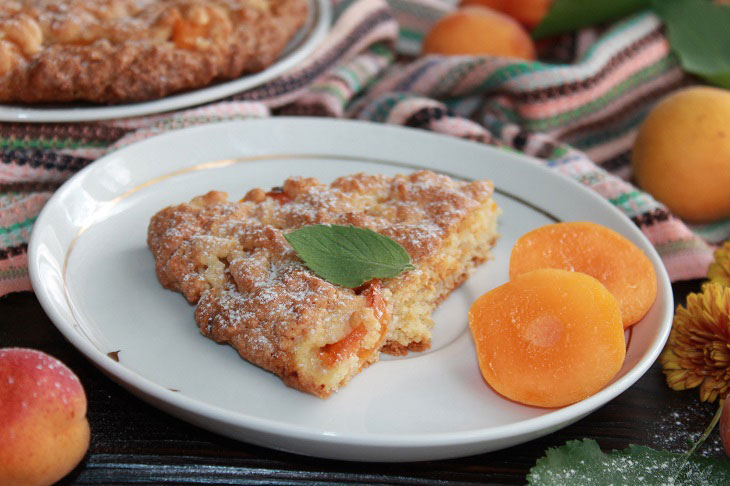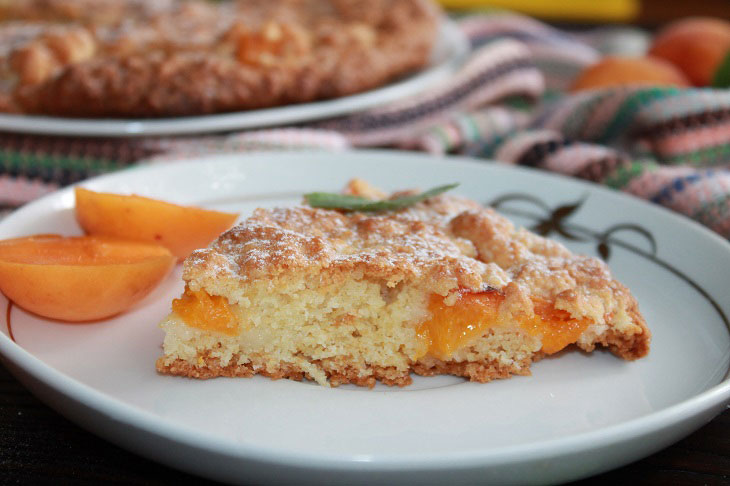 Enjoy your meal!