Olivier salad is a traditional dish on the New Year's table. However, its composition can be improved and it will taste even more tasty, satisfying and original. Rich Olivier salad is prepared with salmon. It turns out tender and festive.
You should definitely buy slightly salted salmon, however, you can, of course, buy it fresh and salt it at home. For salting, it is best to use a vessel with a lid or a regular plastic bag. Peas should be purchased of excellent quality, they should not only be whole in appearance, but also sweet and soft in taste. Chicken eggs are best used at home, however, if it is not possible to purchase them, then you can take the store ones. Pickled cucumber should be tasty, not sour.
Ingredients:
Pickled cucumber – 1 pc.
Potato – 1 pc.
Chicken egg – 1-2 pcs.
Salmon – 50 g.
Canned peas – 1 tbsp. l.
Mayonnaise – 1 tbsp. l.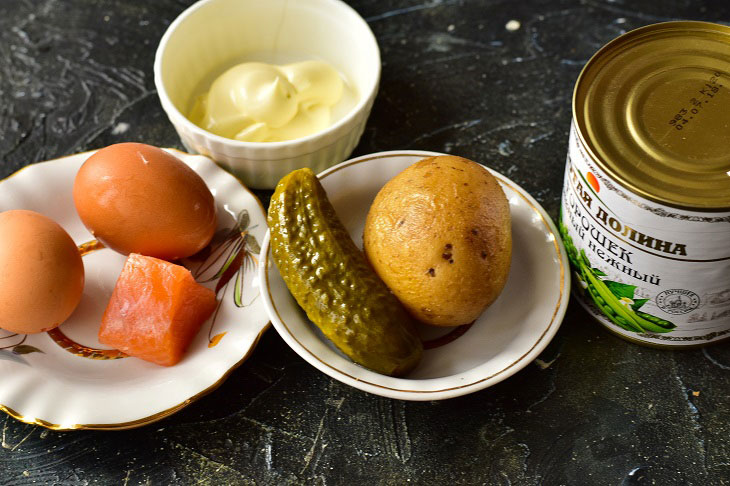 Cooking:
1. Wash the potatoes very thoroughly, put them in a saucepan and boil for 20 minutes. Add at least 0.5 teaspoon of salt to the water with the vegetable. Peel the potatoes, cut them into medium-sized cubes or grate them on a coarse grater.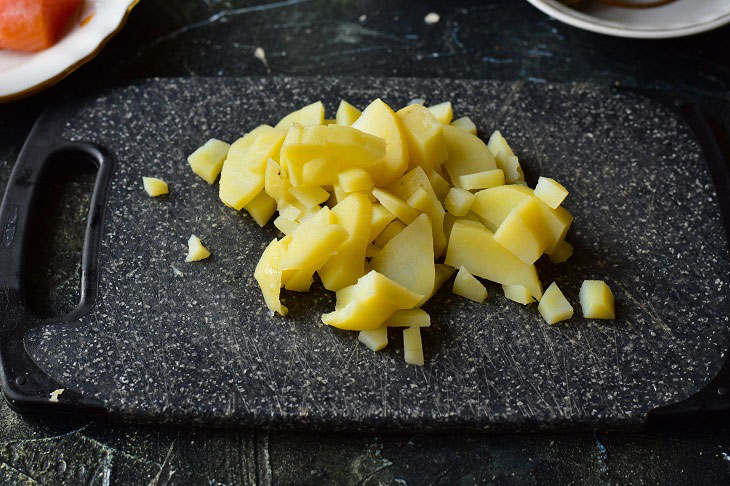 2. Put the pickled cucumber on a plank, cut off the edges on both sides. Chop the rest of the vegetables.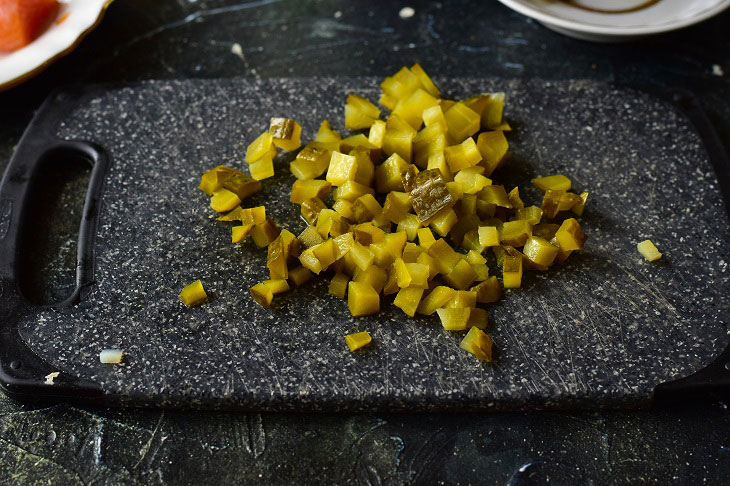 3. Boil chicken eggs, peel and chop if potatoes are cut or grate if such a procedure has been done before.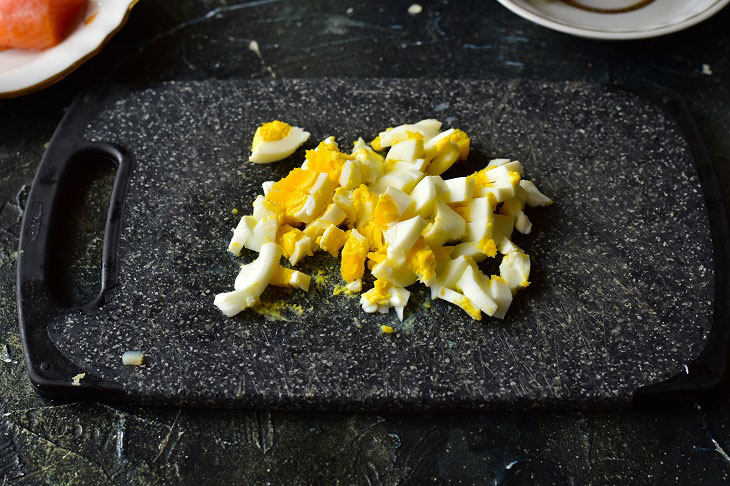 4. Cut the salmon into medium-sized cubes.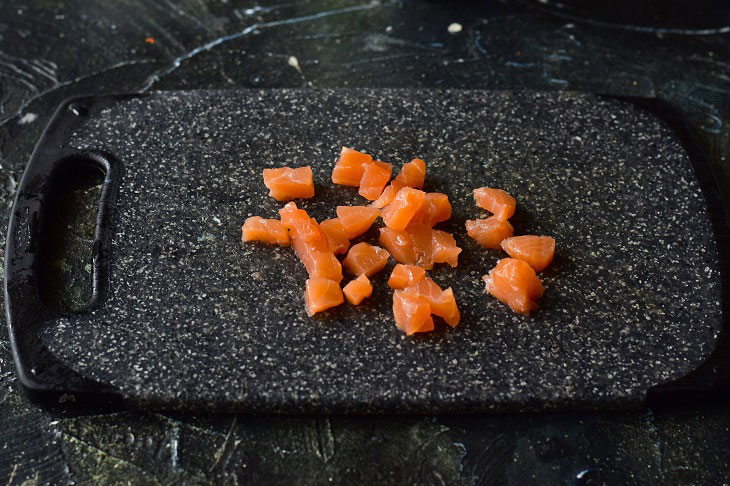 5. Put all the ingredients in a deep bowl.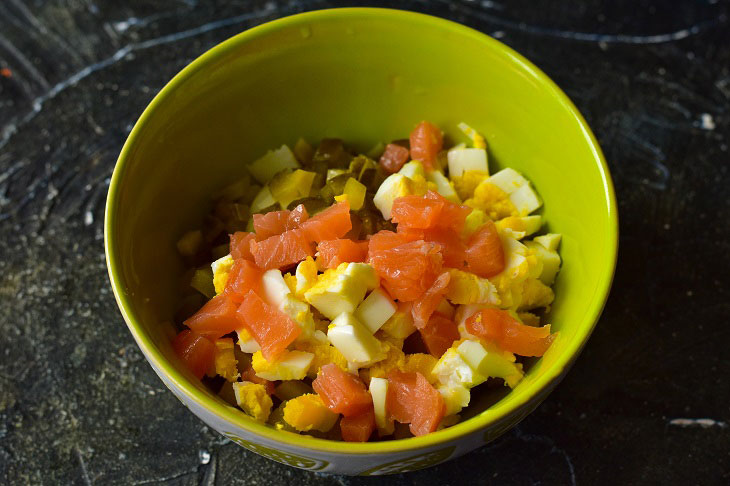 6. Add canned peas.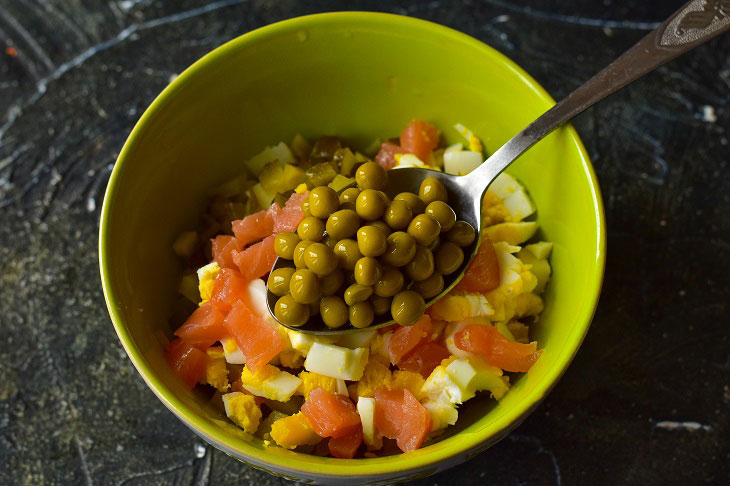 7. Then add mayonnaise.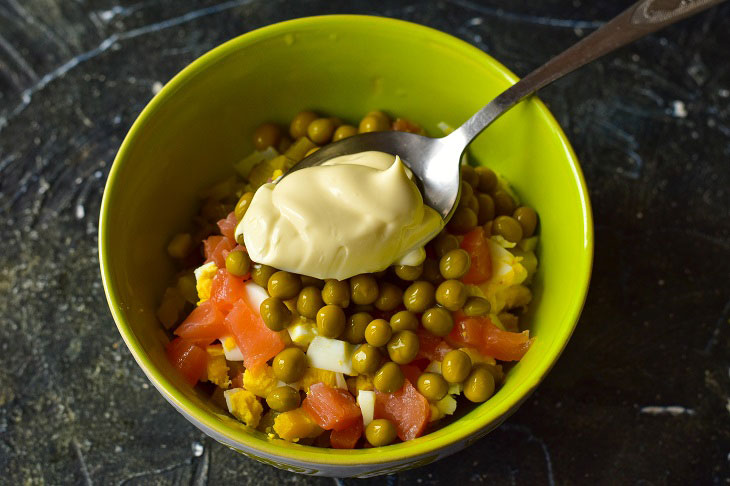 8. Mix the salad very well with a spoon.
Put it in a beautiful dish, decorate with greens on top and serve the rich Olivier salad with salmon to the table!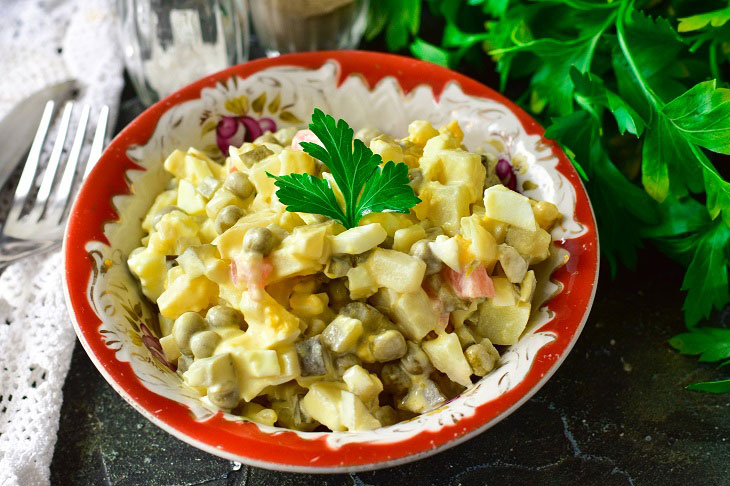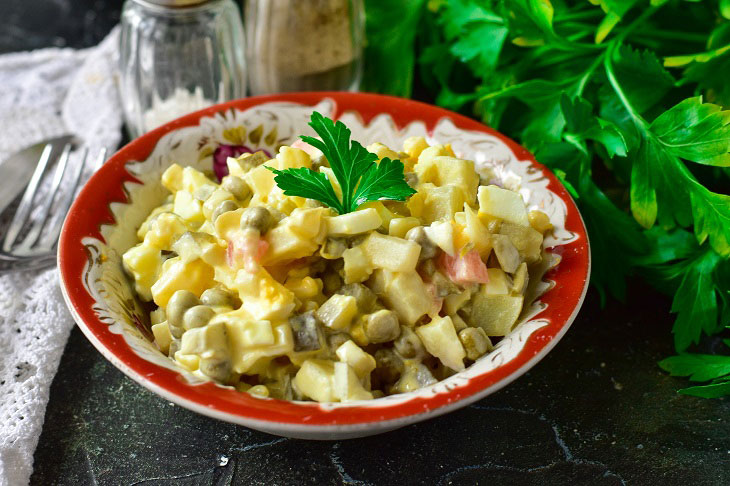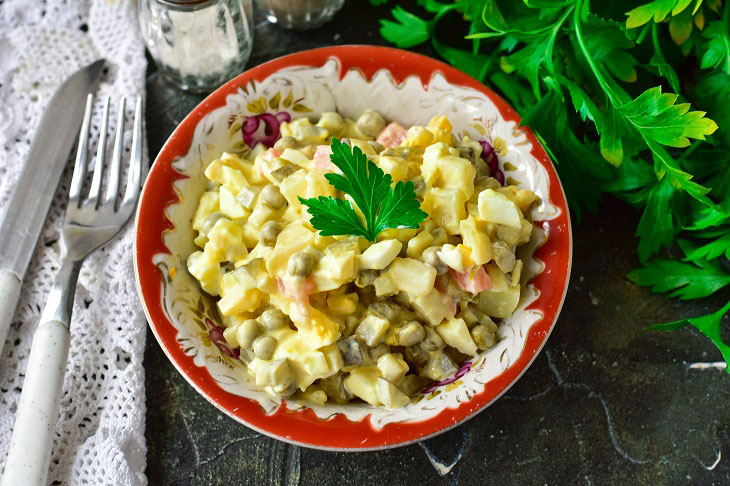 Enjoy your meal!