Such a name for the appetizer was not chosen in vain, because Philadelphia tartlets with salmon include the same ingredients as the rolls of the same name, by the way, one of the most popular. The appetizer turns out to be very tender and tasty, it will be an excellent addition to bright appetizing salads on the festive table. Curd cheese is better to use a proven brand, so as not to be disappointed in the taste of the finished snack.
Ingredients:
Tartlets – 6-7 pcs.
Fresh cucumber – 1 pc.
S / s salmon – 70 g.
Cream cheese – 100 g.
Salt – 1 pinch.
Fresh herbs – optional.
How to cook:
1. You will need a small fresh cucumber with a thin skin.
Cucumber should be washed and checked for bitterness.
Then cut the vegetable into small cubes, transfer to a bowl.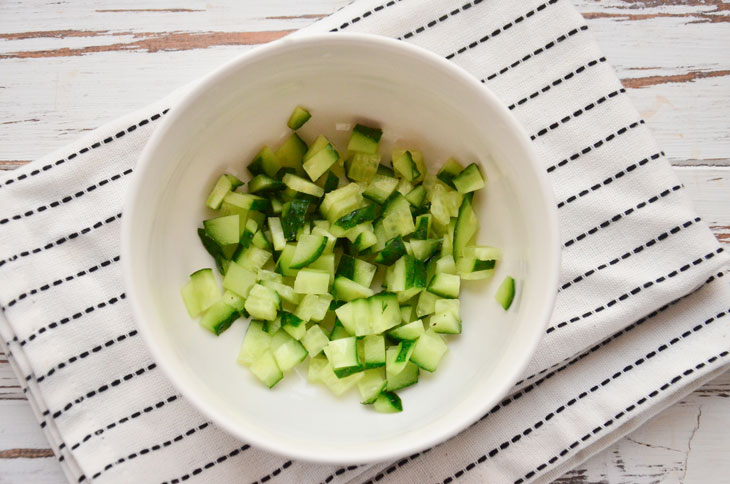 2. Add cream cheese. It has a pleasant characteristic taste and a delicate structure, however, for a brighter taste of the snack, it is still worth salting the filling.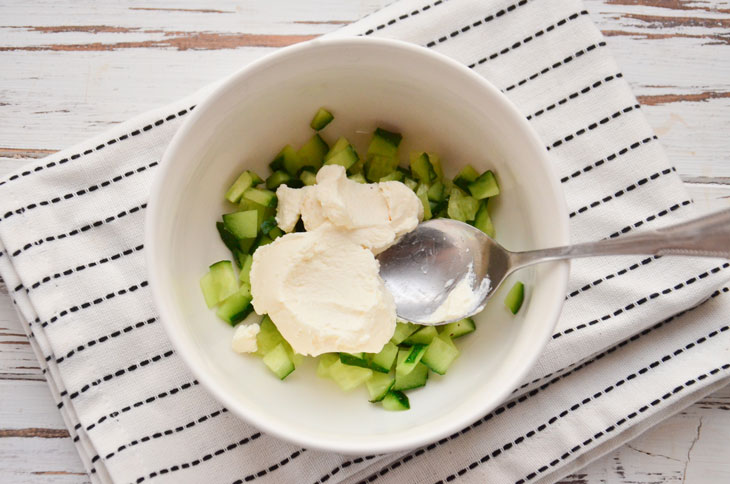 3. Lightly salted salmon cut very finely, along the way, choosing small bones and cutting off all unnecessary. Transfer the fish to a bowl.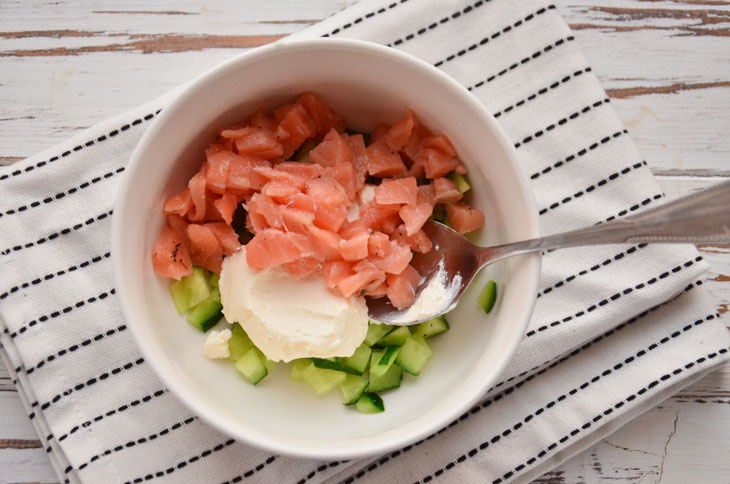 4. Now mix all the ingredients – the filling is ready.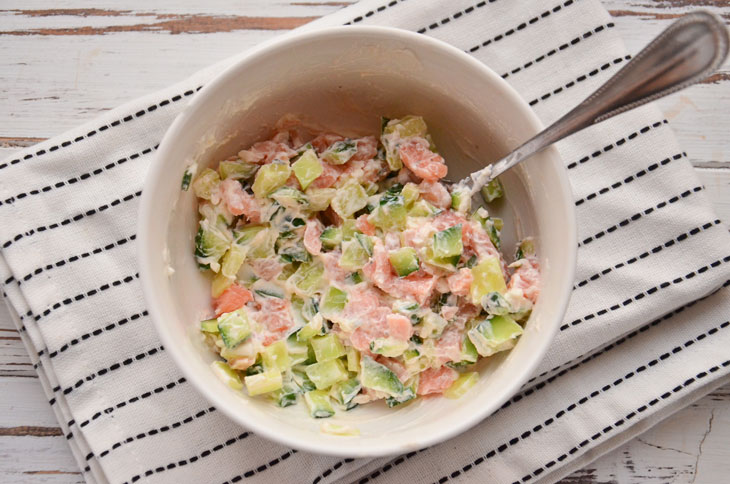 5. Using a teaspoon, spoon the filling into the tartlets.
Tartlets can be different, for example, from puff or shortcrust pastry. You can also use waffle molds, however, they are thin and such an appetizer will quickly lose its appetizing appearance.

Tartlets can be made independently if suitable molds are available.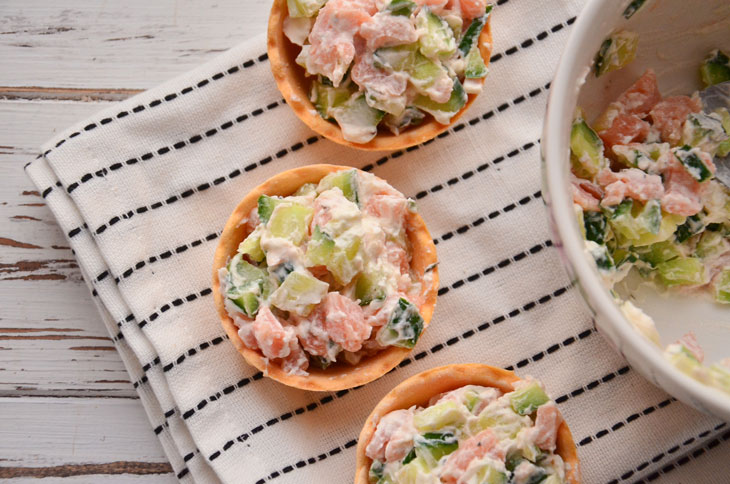 The appetizer is ready and you can serve it right away. If desired, you can make the serving brighter with fresh herbs.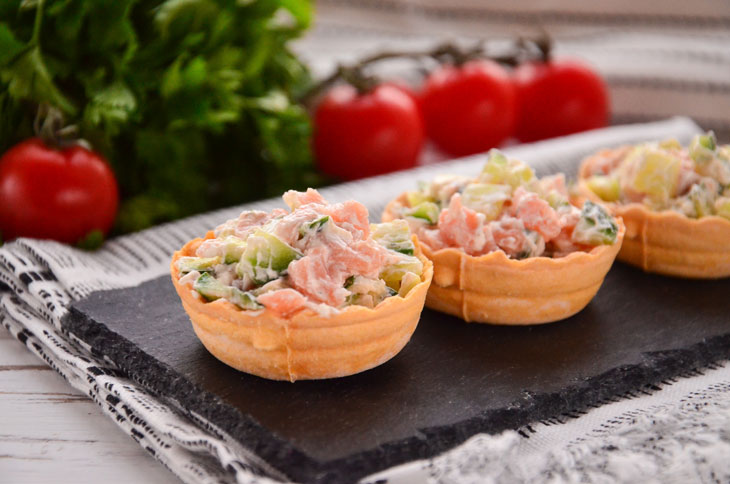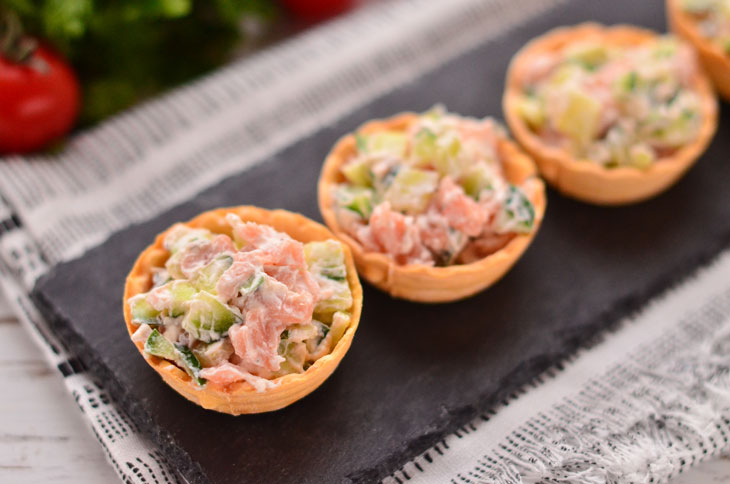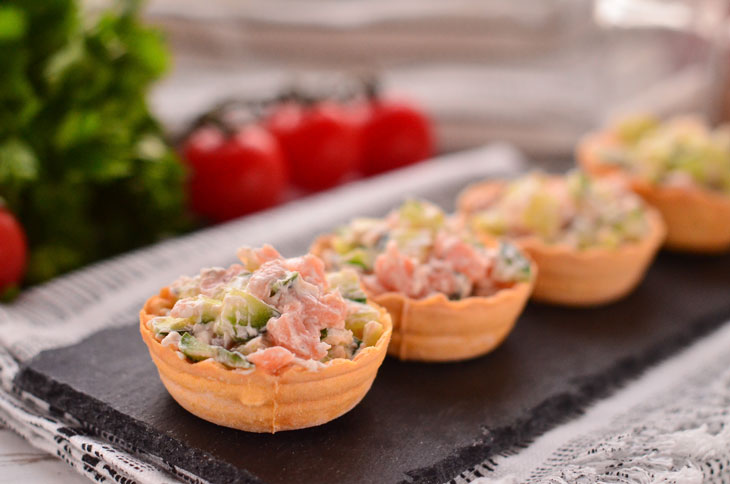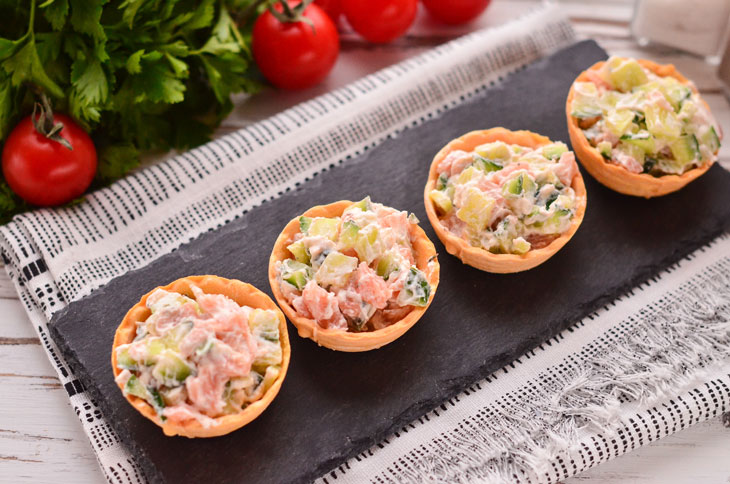 Enjoy your meal!