During the fresh harvest season, no lunch or dinner is complete without vegetable dishes. Prepare pickled sweet peppers, which are perfect for both homemade and festive feasts as a fragrant cold appetizer. The cooking technology is quite simple and does not require much time and expensive ingredients.
Ingredients:
Sweet pepper – 1 kg.
Table vinegar 9% – 30 ml.
Honey – 60-80 g.
Parsley – 0.5 bunch.
Vegetable oil – 100 g.
Salt – to taste.
Ground black pepper – to taste.
Garlic – 3-4 cloves.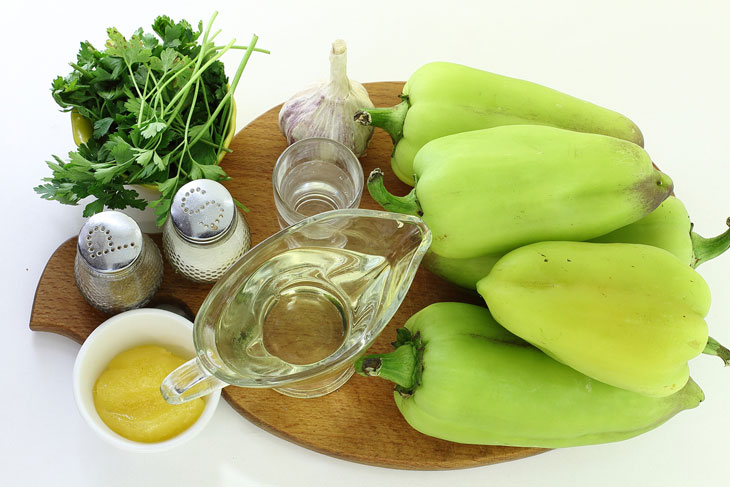 How to cook:
1. For cooking, buy peppers of any variety and color. The more meaty, the tastier the result.
Vegetables should be dense and without mechanical damage.
Rinse them well and pat dry with a towel to remove excess moisture.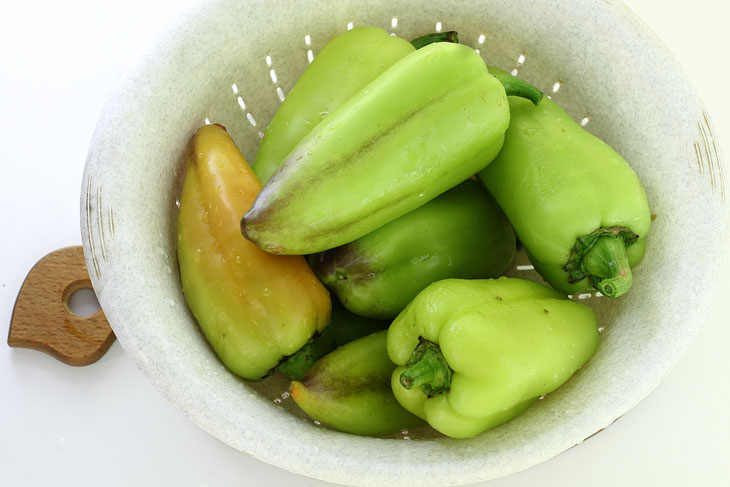 2. Line a baking sheet with foil or parchment. Lay out prepared vegetables. Send to a hot oven for 20-30 minutes. Turn occasionally to brown the peppers on all sides.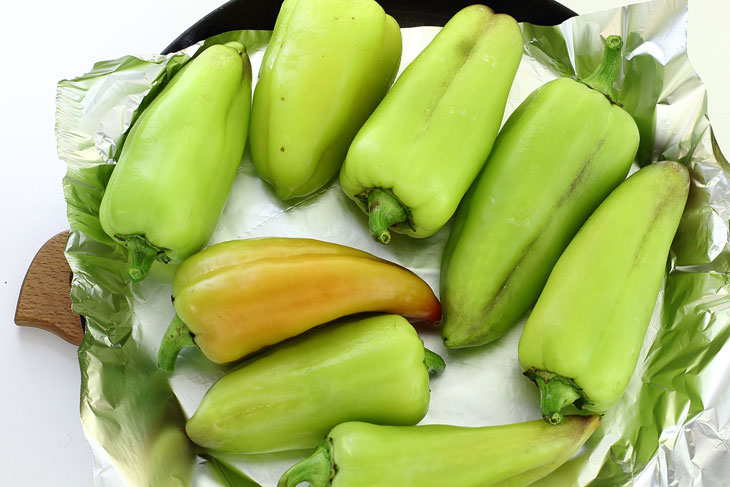 3. In the meantime, prepare a delicious fragrant dressing, which will give the finished dish an incredible taste. In a deep bowl, add table vinegar and honey. Stir until honey dissolves. Pour in odorless oil. Stir until smooth.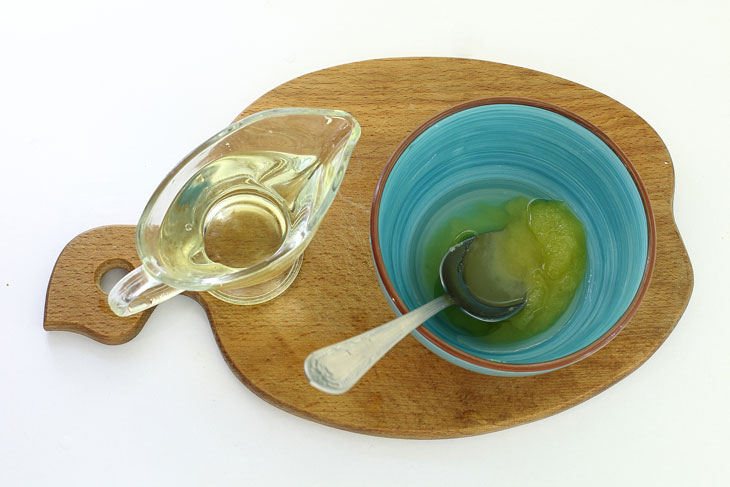 4. Rinse the parsley and pat dry with a paper towel. Finely chop. Peel the garlic and pass through a press. Add the garlic paste to the oil solution. Pepper a little and stir.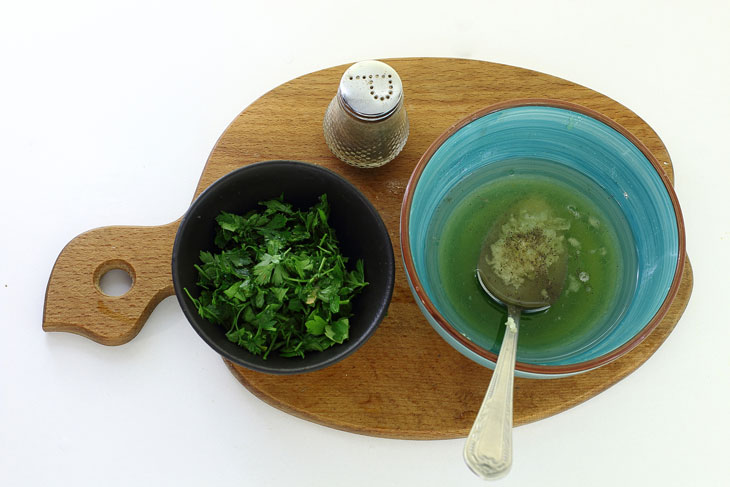 5. Transfer the baked peppers to a convenient dish with a lid or cover well with cling film. Leave until completely cool.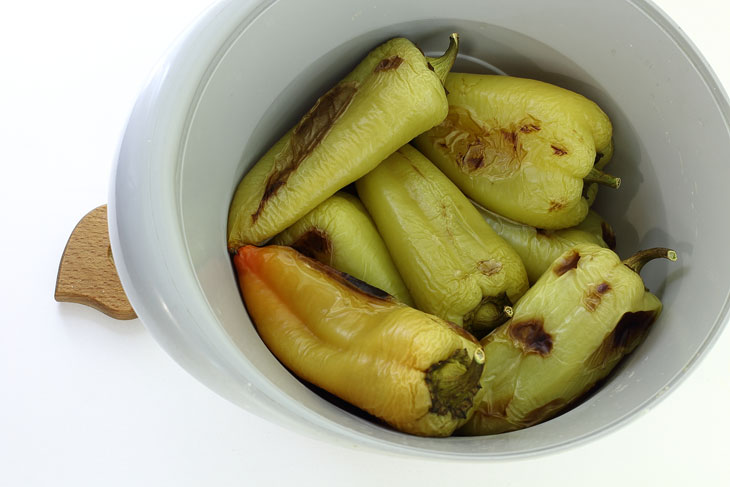 6. Cooled peppers, carefully, clean from the film, without violating the integrity of the vegetables.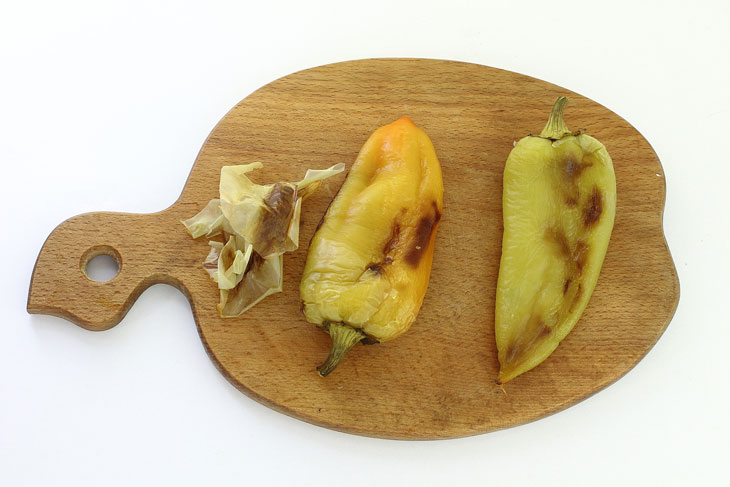 7. Choose a convenient container with a lid for marinating. Spread a layer of pepper. Sprinkle with herbs and pour over with a fragrant solution.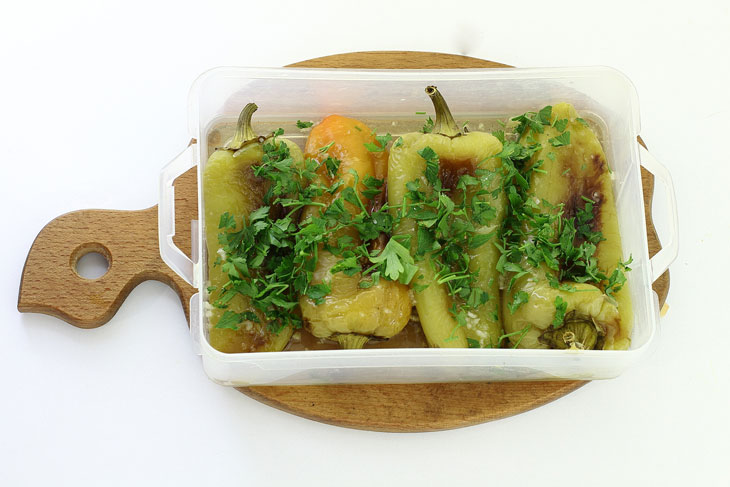 8. Lay out the second layer of peppers and again pour over the oil dressing and sprinkle with herbs. Cover and refrigerate for at least a few hours. It is better, of course, to leave overnight for better pickling.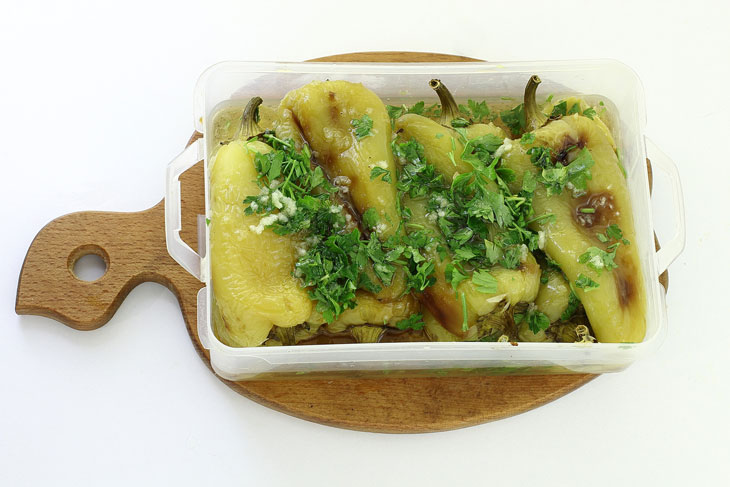 Pickled sweet pepper is ready.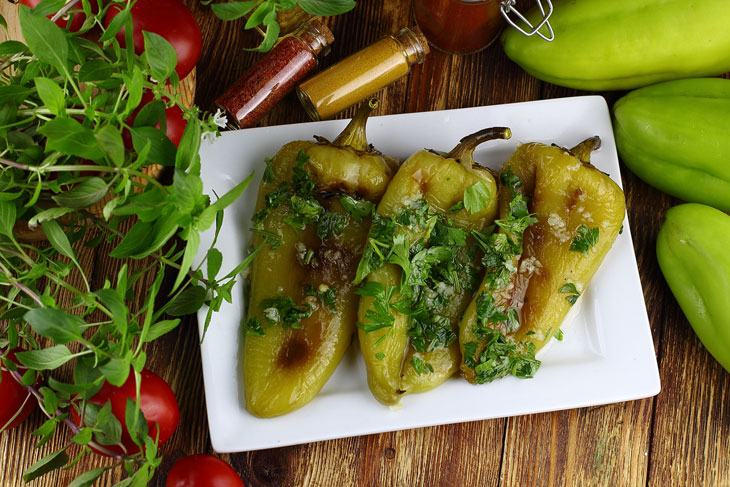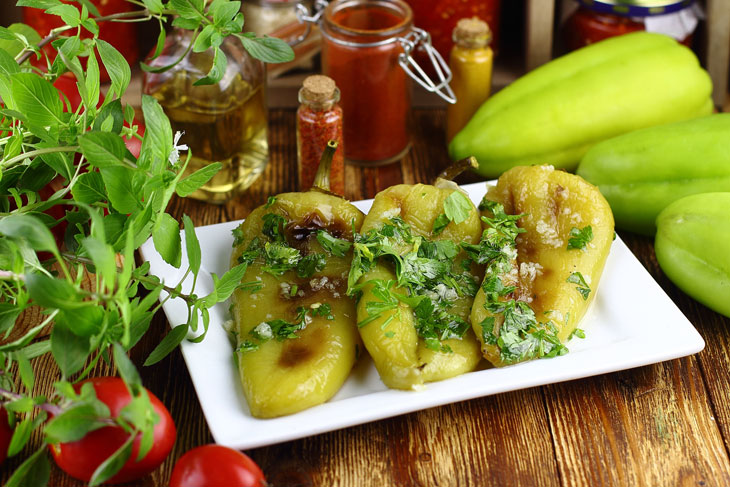 Enjoy your meal!