Pilaf is a traditional Asian dish that is popular all over the world. They also prepare it in Turkey. Turkish cuisine is rich in various ways and recipes for preparing pilaf. It can be a dish with or without meat, with mushrooms, chickpeas, nuts, vegetables, fruits, and even eggs. It is impossible to single out a special recipe for authentic Turkish pilaf. Try an interesting unusual option with fried vermicelli.
For the recipe, you can take any lean meat – beef, lamb or lean pork. The vermicelli should be thin – it is allowed to use a special variety of orzo (in the form of rice grains). The components should be fried in refined vegetable oil or melted analogue. When choosing rice, give preference to round-grain varieties. A set of spices is traditional for pilaf. It is convenient to cook the dish in a thick-walled frying pan with a large diameter with a tight-fitting lid.
Ingredients:
Pork – 0.4 kg.
Rice – 180 g.
Vermicelli – 50 g.
Onion – 110 g.
Carrots – 80 g.
Turmeric – 1 g.
Paprika – 2 g.
Khmeli-suneli – 2 g.
Allspice – 2 peas.
Vegetable oil – 70 g.
Salt, pepper – to taste.
Greens – for serving.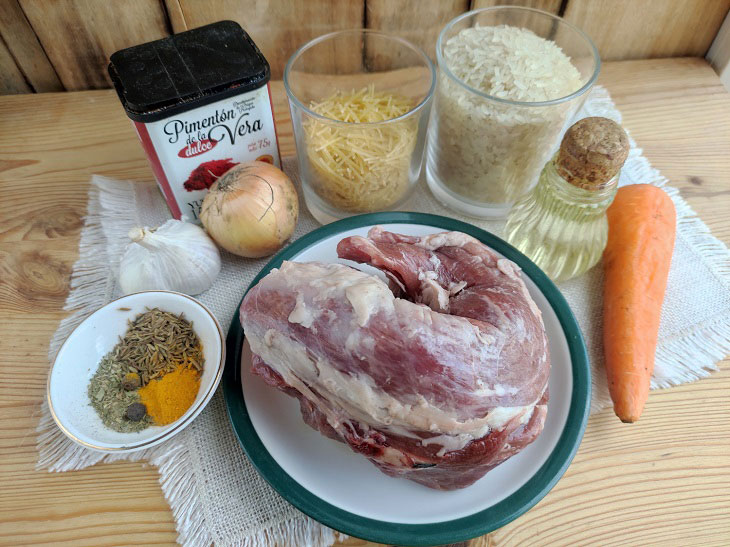 How to cook:
1. Clean the meat from films and excess fat. Cut into small cubes.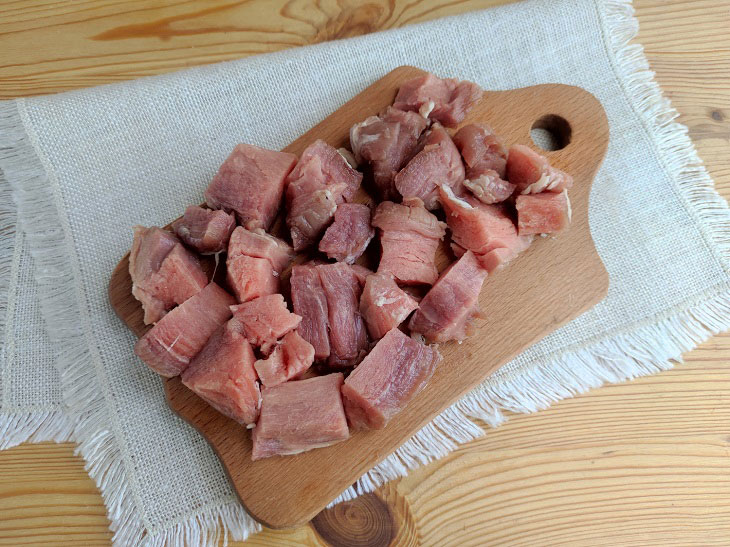 2. Fry the pork in a hot frying pan with vegetable oil until a delicious crust appears.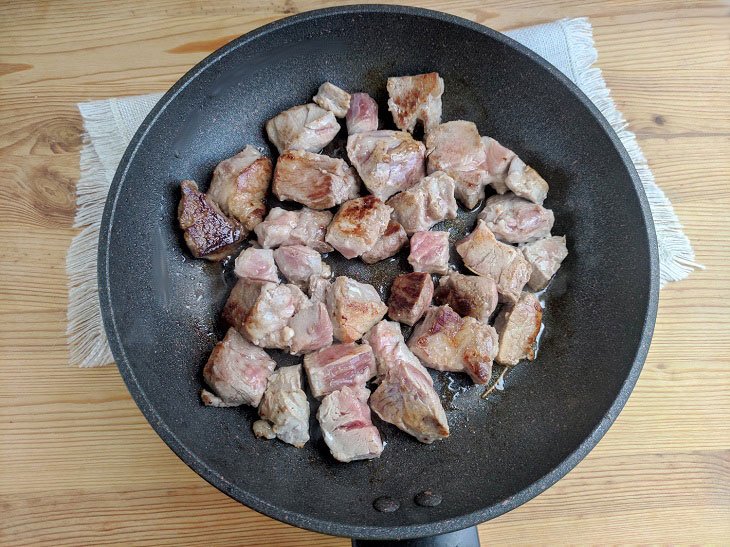 3. Carrot cut into cubes. Chop the onion into small cubes. Add vegetables to the meat and continue to cook for 3-4 minutes with constant stirring.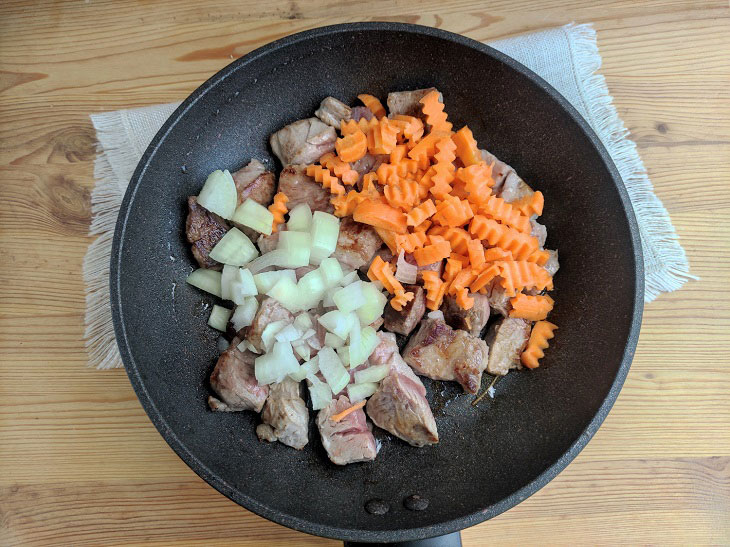 4. Fry the vermicelli in a separate pan until light brown.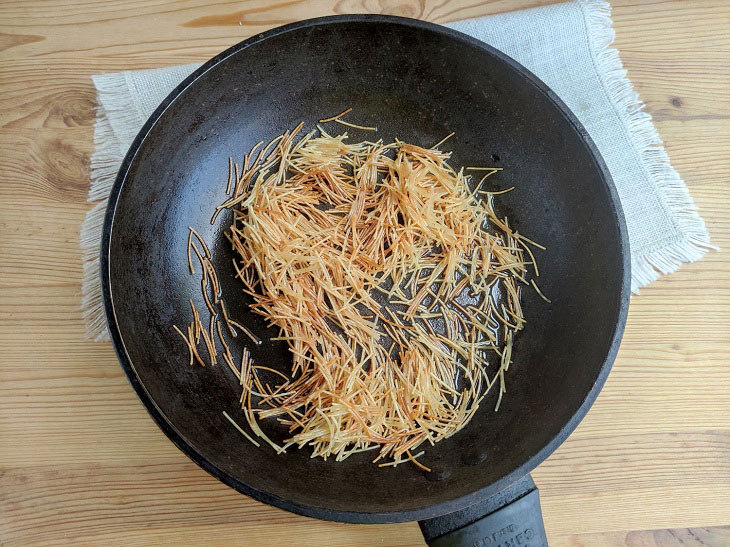 5. Add rice and continue frying for a couple more minutes.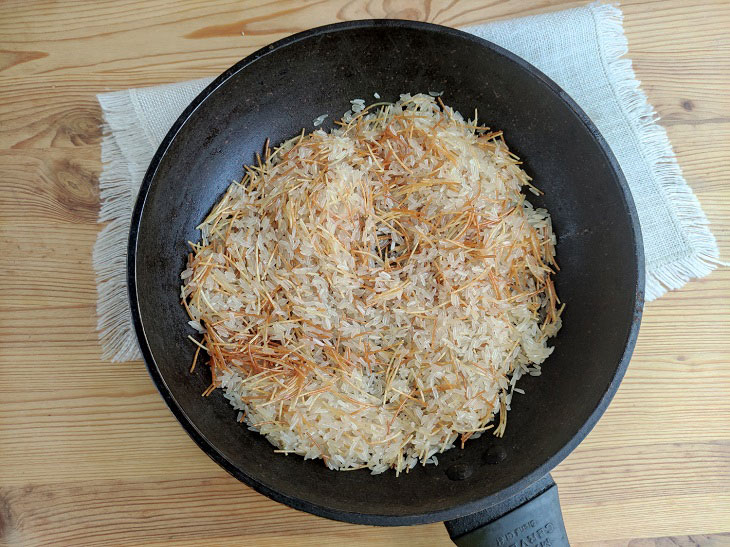 6. Put rice with noodles in a pan with meat and vegetables. Add spices, aromatic herbs and garlic cloves.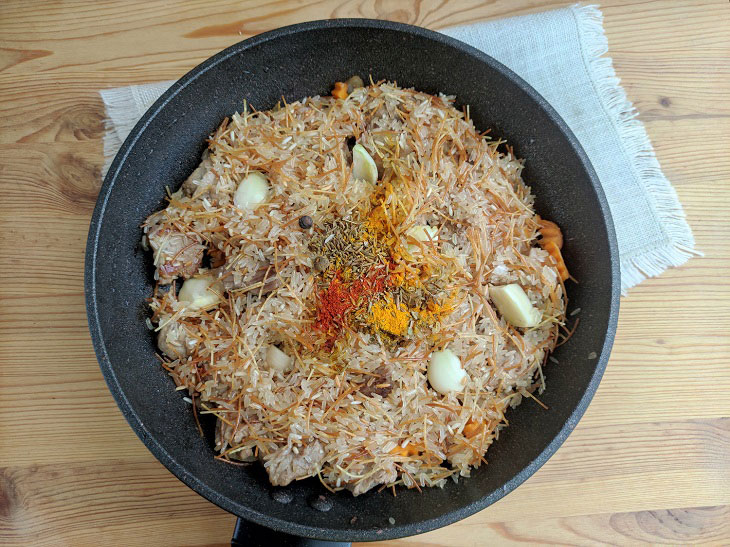 7. Pour in water. The liquid should cover the rice by 1 cm. Bring the contents of the pan to a boil, cover the pan with a tight lid. Reduce heat to low and cook until liquid has completely evaporated, about 30-40 minutes.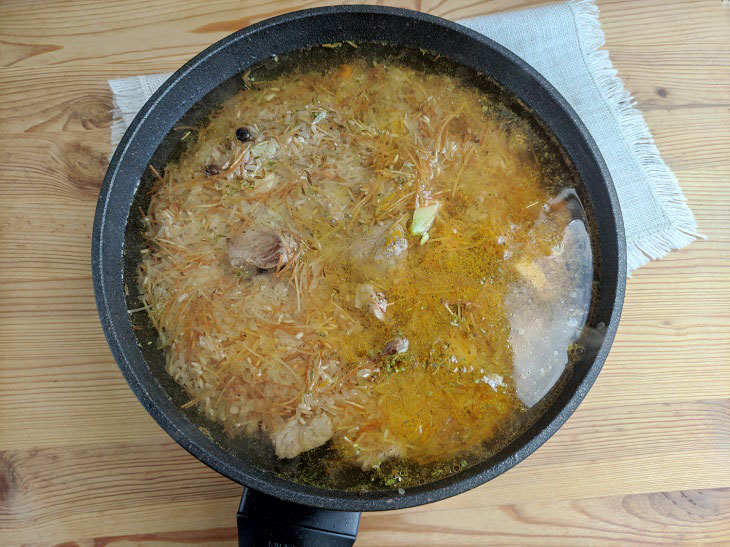 8. Leave the dishes for another 7 minutes without heating. Salt and pepper the pilaf.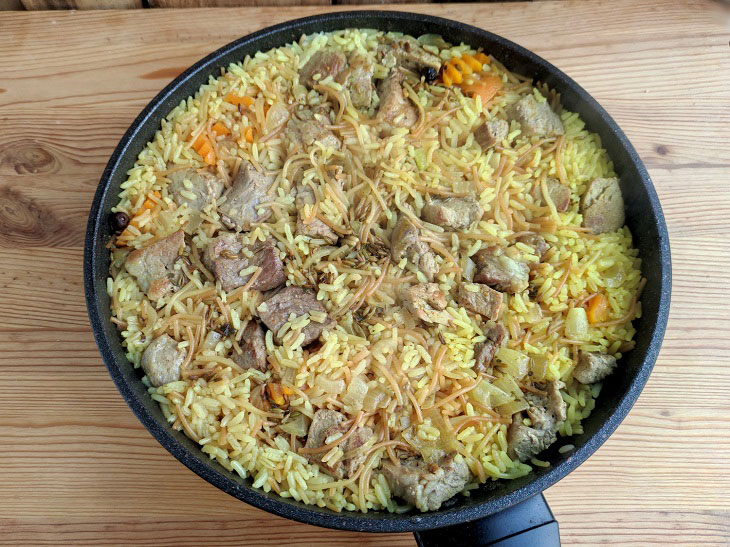 9. Put the finished pilaf on a serving plate. If desired, sprinkle the dish with herbs, supplement with a side dish of fresh vegetables.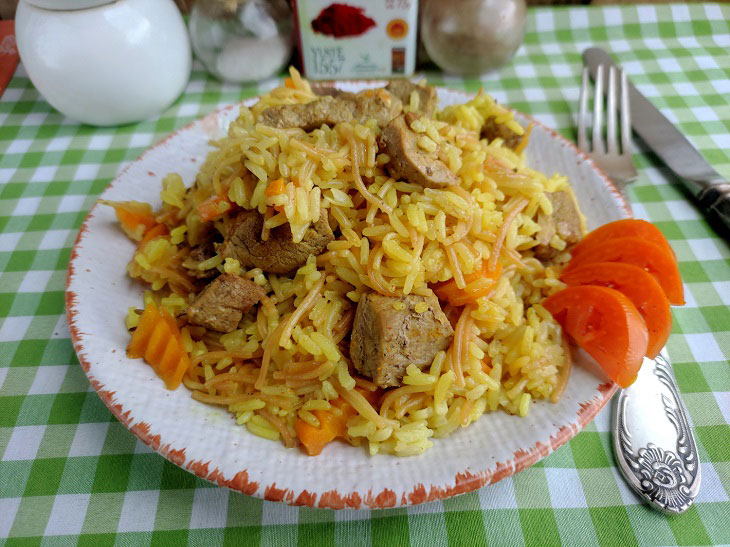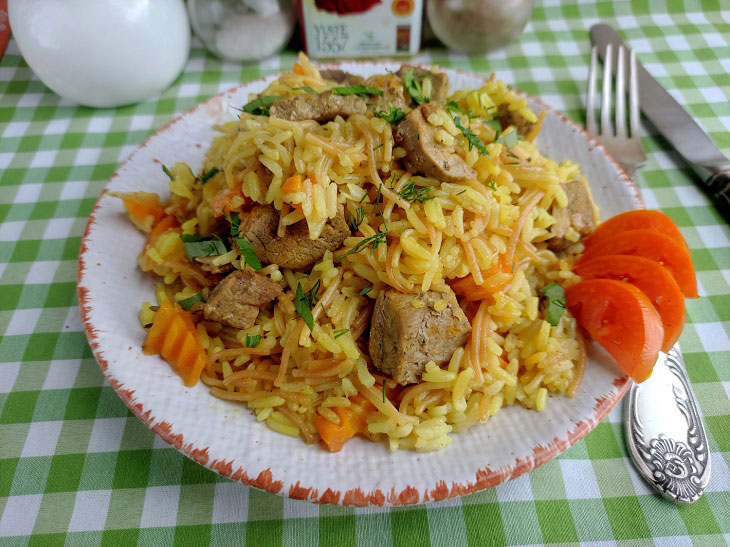 Bon appetit!