Today we are preparing one of the most favorite soups in our family – pumpkin puree soup with chickpeas and cream cheese. The combination of cream cheese, pumpkin and spices gives this soup an oriental twist, while the chickpeas give it just the right amount of crunch. To taste, you can also add more grated Parmesan, and when serving, add roasted pumpkin seeds to the soup. Adjust the thickness of the soup with the liquid. These proportions are given for a soup of not very thick consistency. The result is 4 servings.
Ingredients:
Pumpkin – 350 g.
Chickpeas – 100 g.
Garlic – 2 cloves.
Cream cheese – 1-2 tbsp. l.
Water – 1-2 tbsp. l.
Spices (ginger, saffron, nutmeg) – 1/4 tsp each.
Salt, pepper – to taste.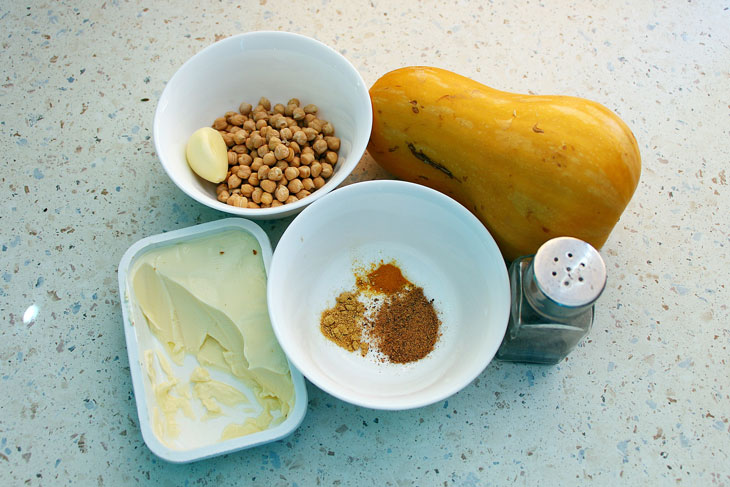 How to cook:
1. Soak chickpeas overnight in cold water, cook until tender in the morning (about 40-50 minutes). Do not forget to drain the first water after boiling, and then cook the chickpeas over low heat and remove the foam that will form during cooking.
Finely chop the garlic and fry in olive oil until a characteristic aroma appears. It is important not to overcook the garlic.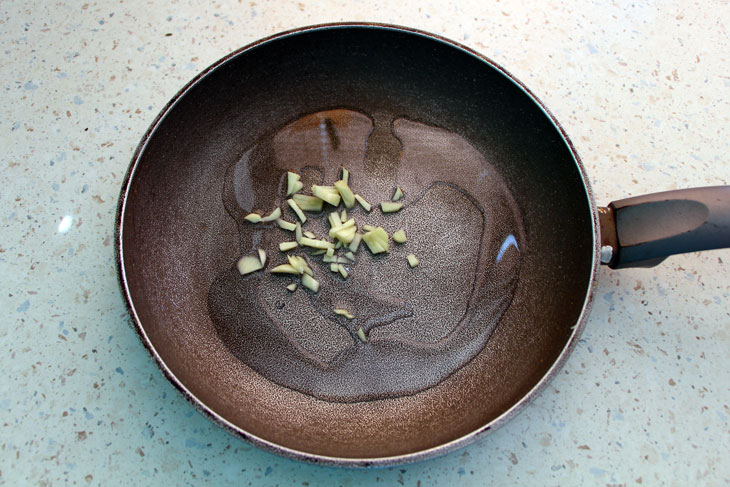 2. Cut the pumpkin into small pieces and send to the pan, to the garlic. Fry everything together for 3-4 minutes.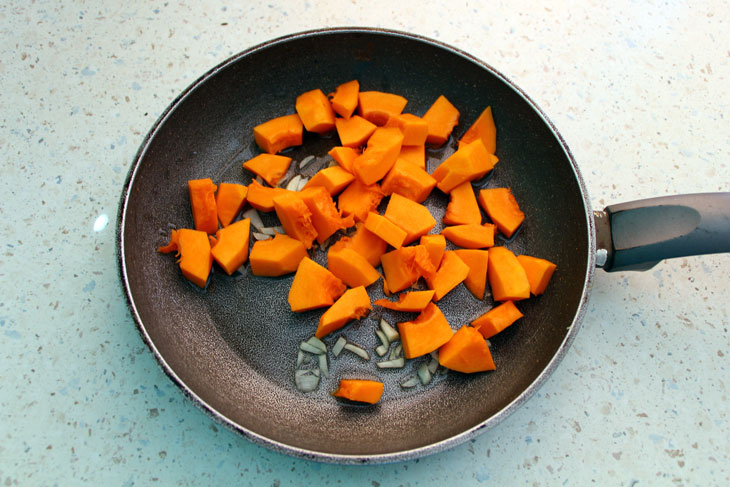 3. Pour spices and hold in the pan for a couple of minutes, stirring so that all the aromas of spices open up and the smells mix.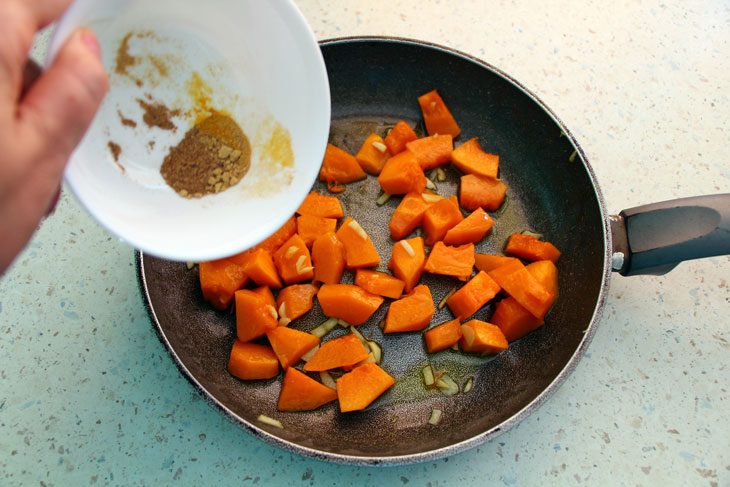 4. When the chickpeas are cooked, transfer the pumpkin to the pan and cook for 10 minutes until the pumpkin is ready.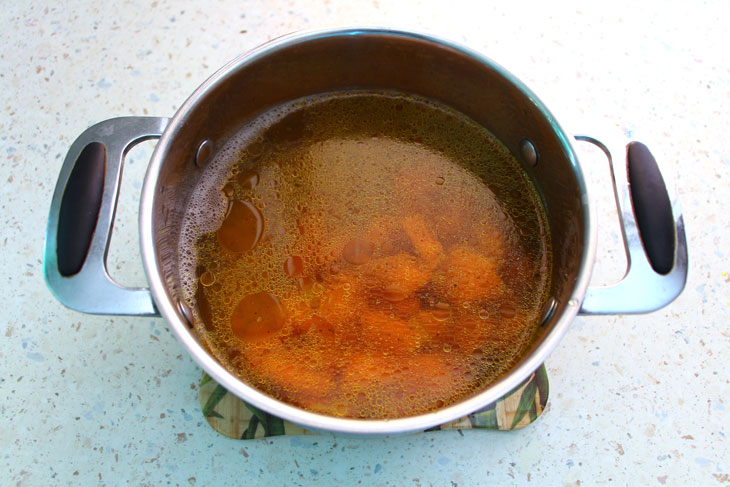 5. Add cream cheese and cook for another minute, stirring. Salt to taste.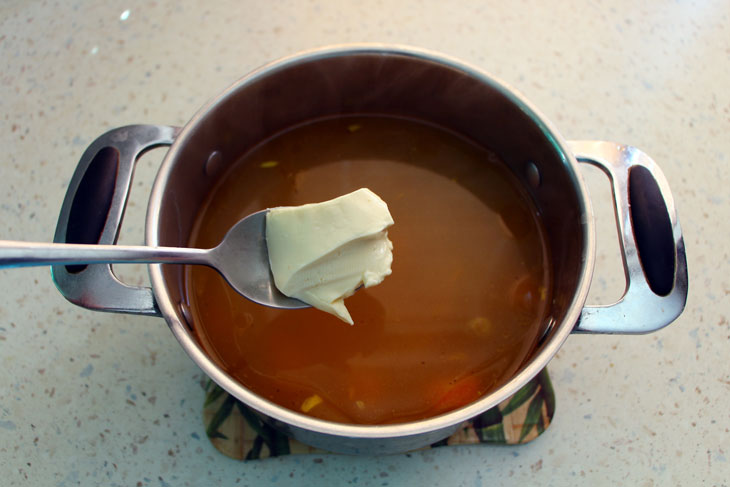 6. Puree everything with an immersion blender until smooth.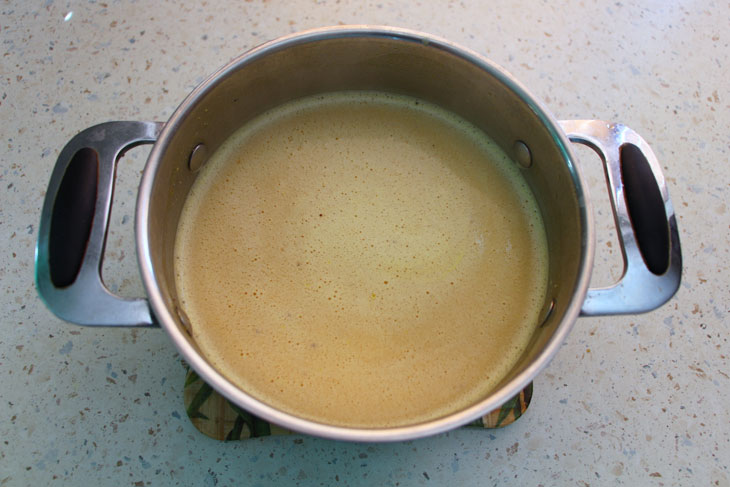 Serve with parsley and croutons.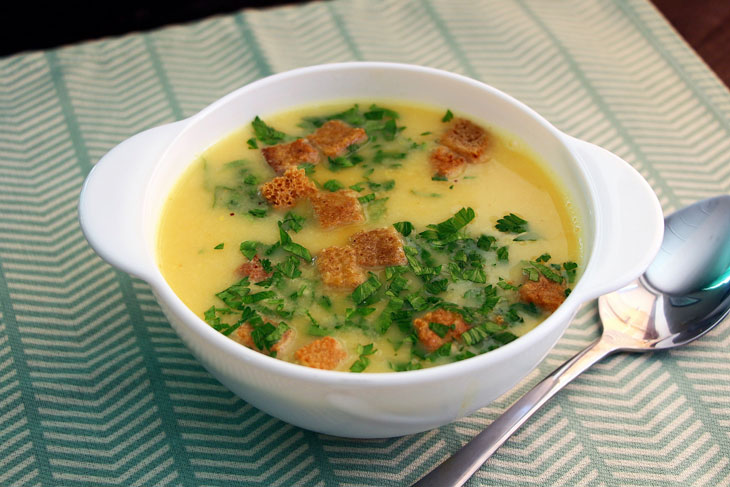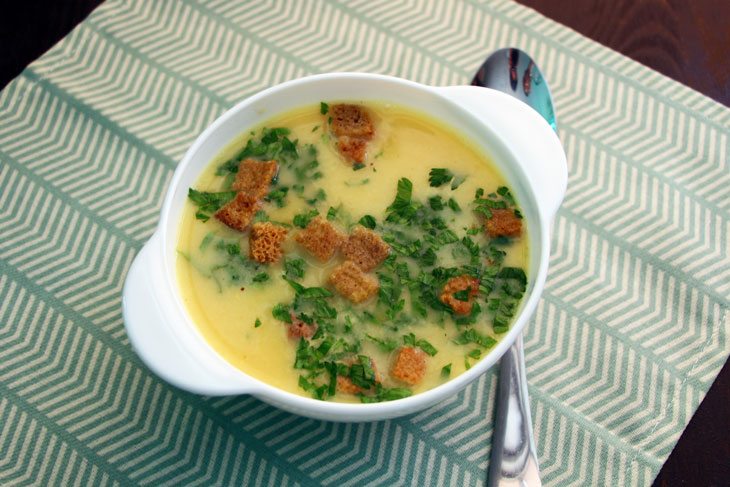 Bon appetit!