Raw adjika from bell and hot peppers will appeal to all lovers of spicy. The preparation turns out to be quite burning and is perfect for meat or fish. On the basis of adjika, you can prepare various sauces, it can be added to the first and second courses. It's ready in minutes and keeps in the fridge for a very long time.
Ingredients:
Bulgarian pepper – 300 g.
Hot pepper – 160 g.
Garlic – 100 g.
Wine vinegar – 50 ml.
Dried oregano – 1 tsp
Ground coriander – 1 tsp.
Coarse sea salt – 1-1.5 tbsp. l.
Brown sugar – 2-2.5 tbsp. l.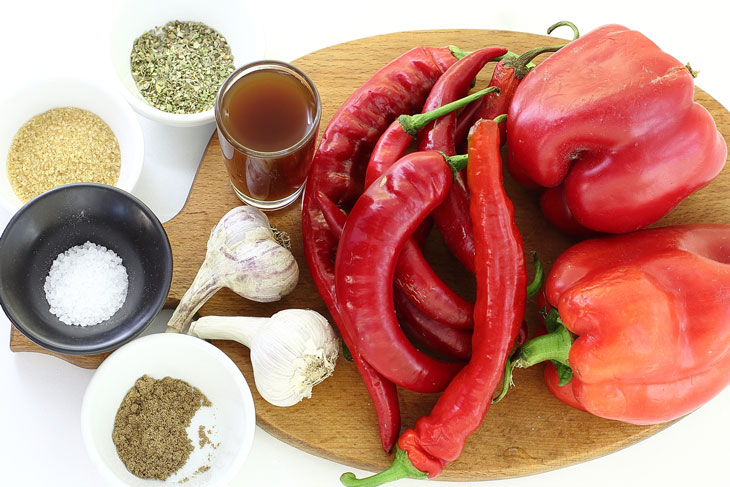 How to cook:
1. Peel the garlic cloves. Rinse well and pat dry with a paper towel to remove excess moisture.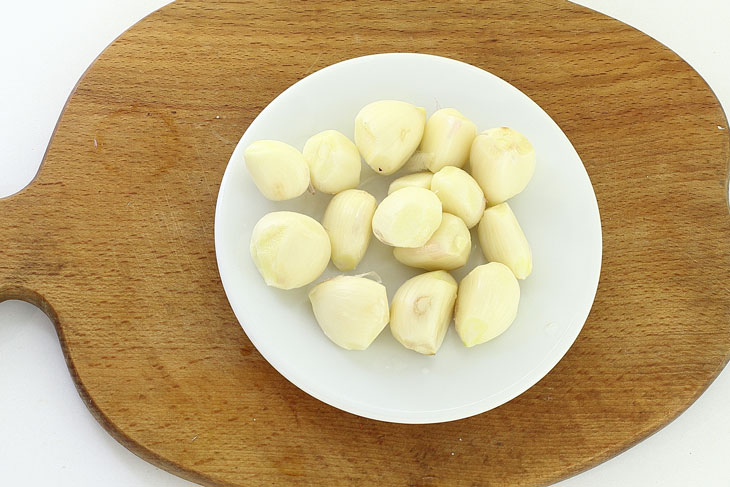 2. Bulgarian pepper buy red.
It is best that the vegetables are well fleshy, then the finished adjika will turn out to be thicker.
First, rinse the peppers well, dry with a towel. Cut in half and remove the seed part. Cut the halves into pieces of arbitrary shape.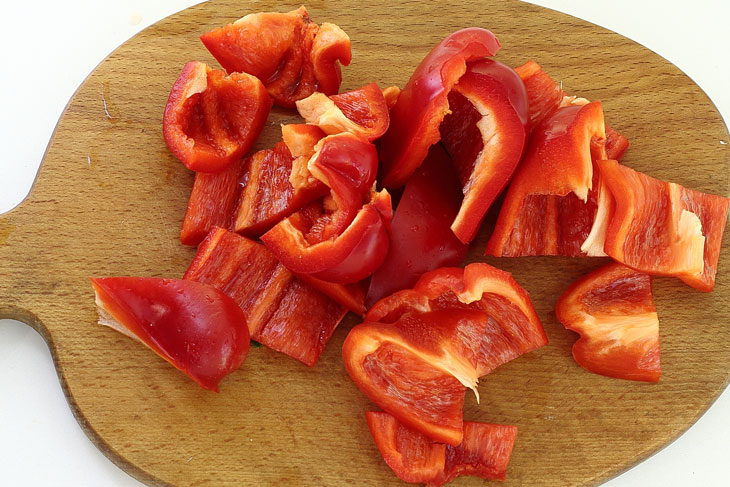 3. Be sure to wear disposable rubber gloves when handling hot peppers.
Buy red pods. They are ripe and quite sharp.
Rinse and pat dry with paper towel. Cut off the green tail. Cut the pod itself into pieces. If you want, first remove the seeds.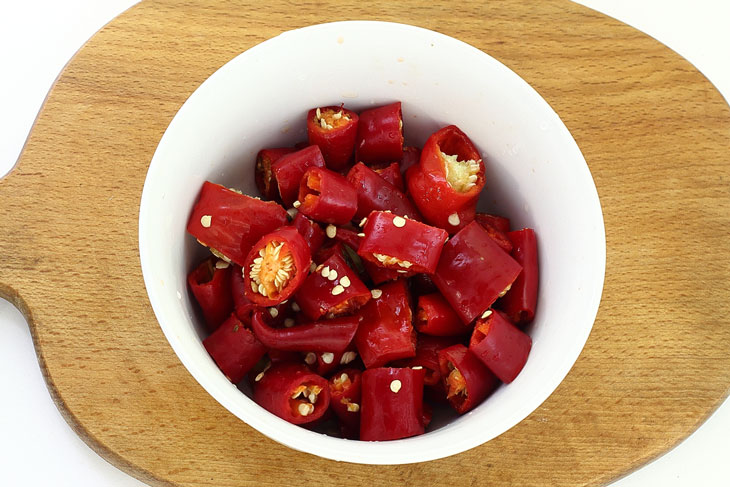 4. Pass peeled garlic, sweet and bitter peppers through a meat grinder. If you want a more uniform texture, beat with an immersion blender.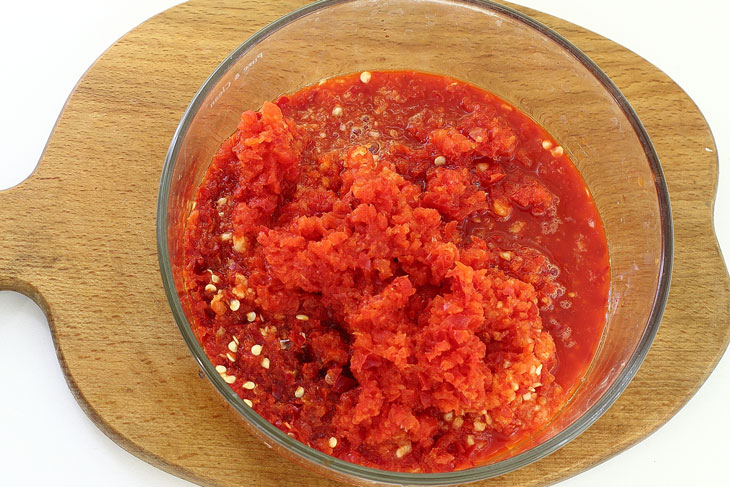 5. Add chopped coriander and dried oregano. Stir until evenly distributed throughout the vegetable mass.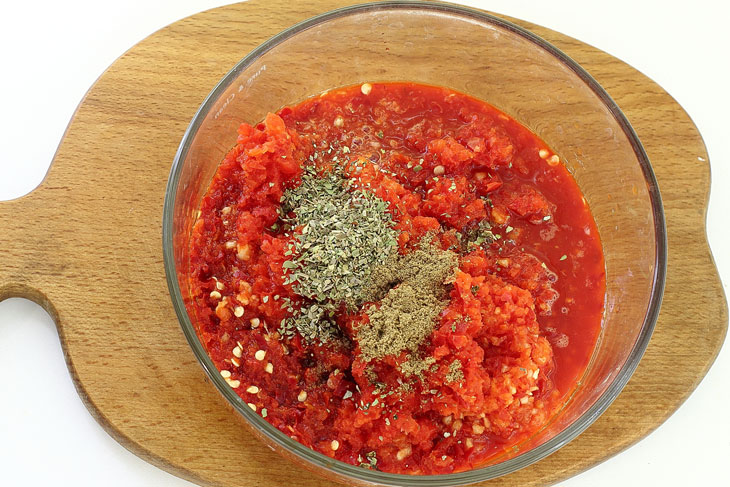 6. Add sea salt and brown sugar. Pour in wine vinegar. Stir. Leave at room temperature for several hours. Stir occasionally to dissolve salt and sugar crystals.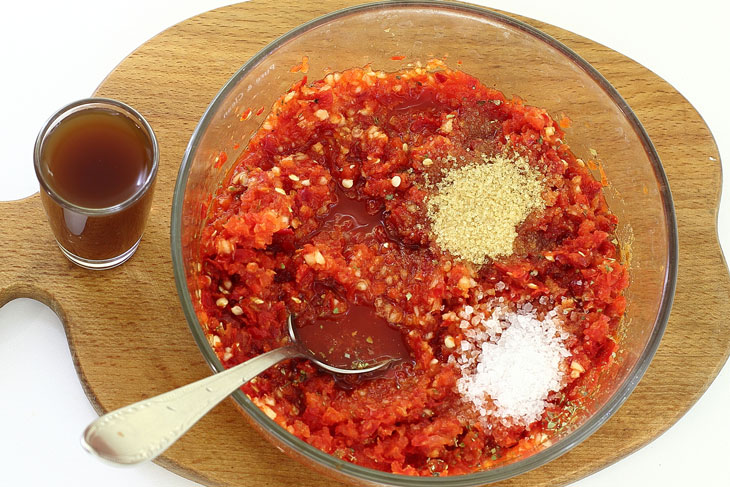 7. Rinse and sterilize suitable jars with lids in advance. Distribute the prepared vegetable mixture into a clean and dry container. Cover with lids and send to the refrigerator.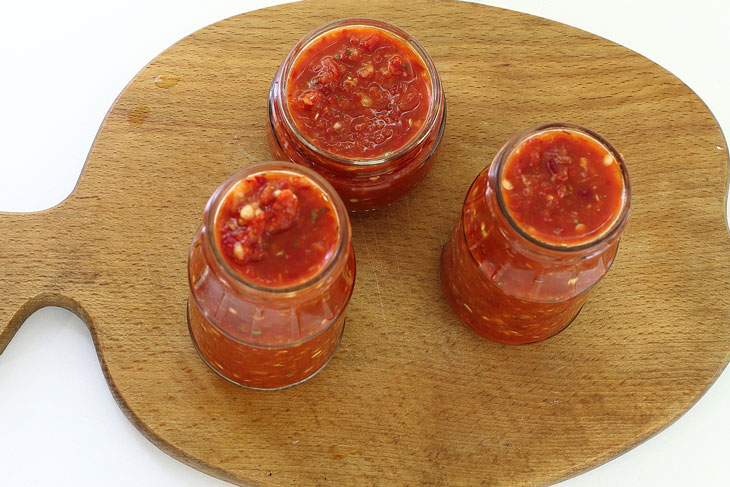 Raw adjika from bell and hot peppers is ready.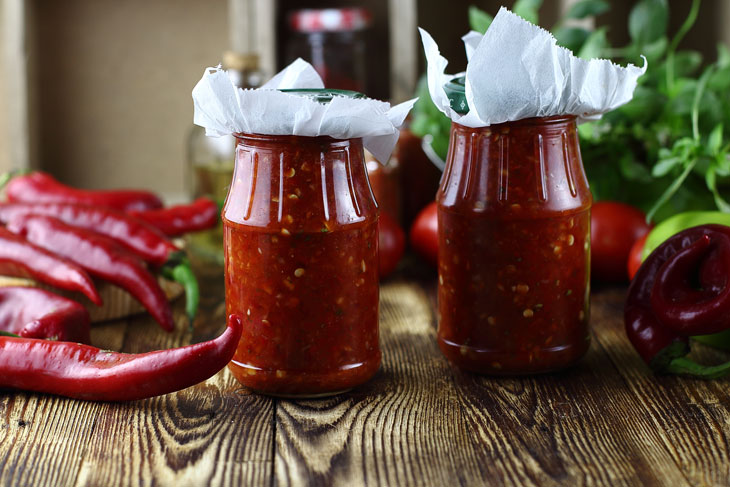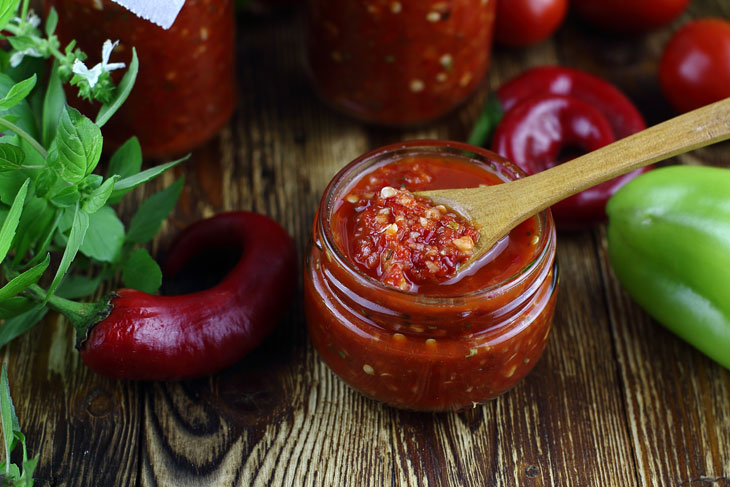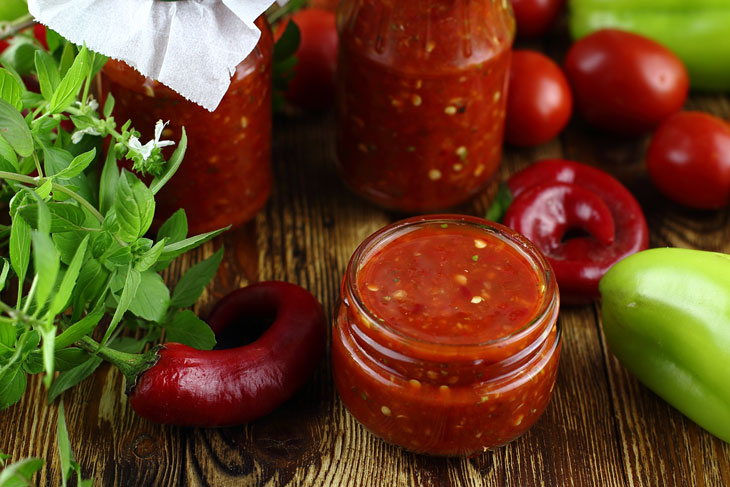 Enjoy your meal!