Rustic pasta is a great dish that can be safely prepared as lunch or for dinner, if you are not confused by its calorie content. It turns out that such a dish is very fragrant, juicy and tasty. For cooking, you can buy pasta in any shape. The stew is suitable beef or the one that you like best. Tomato paste can be replaced with fresh tomatoes. Also, in addition to the listed products, it is worth adding to the pasta those vegetables that you like. For example, it can be fresh sweet peppers, carrots, as well as various kinds of spices.
It is best to serve country-style pasta to the table immediately after cooking. You can additionally prepare your favorite salad for them or just cut fresh vegetables into slices. You can also make them ahead of time and then just reheat before serving.
Ingredients:
Pasta – 300 g.
Spices – to taste.
Tomato paste – 1 tbsp. l.
Onion – 1 pc.
Salt, pepper – to taste.
Beef stew – 0.5 cans.
Vegetable oil – 40 ml.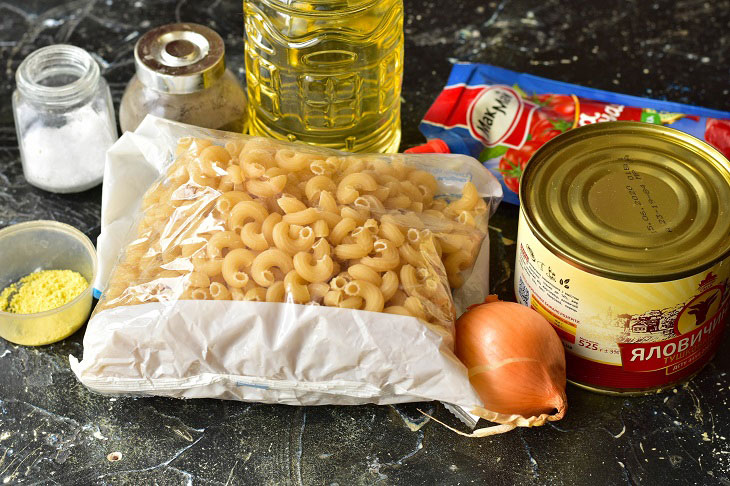 How to cook:
1. Pour vegetable oil into the pan. Lay out pasta.
You can replace vegetable oil with butter or lard.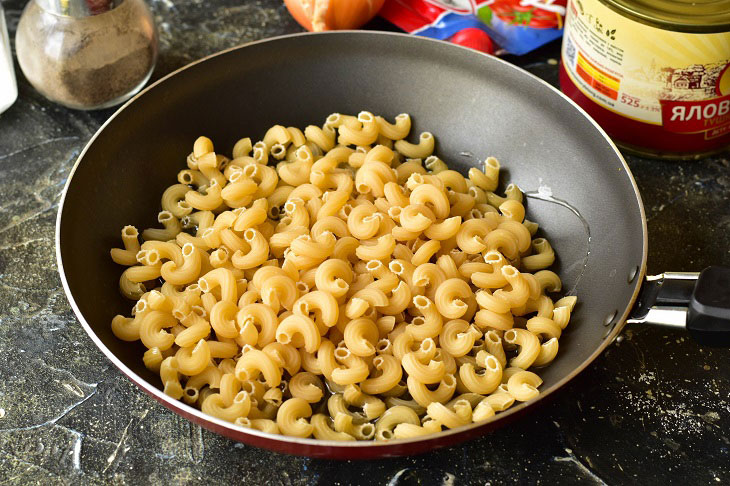 2. Chop the onion into medium sized cubes.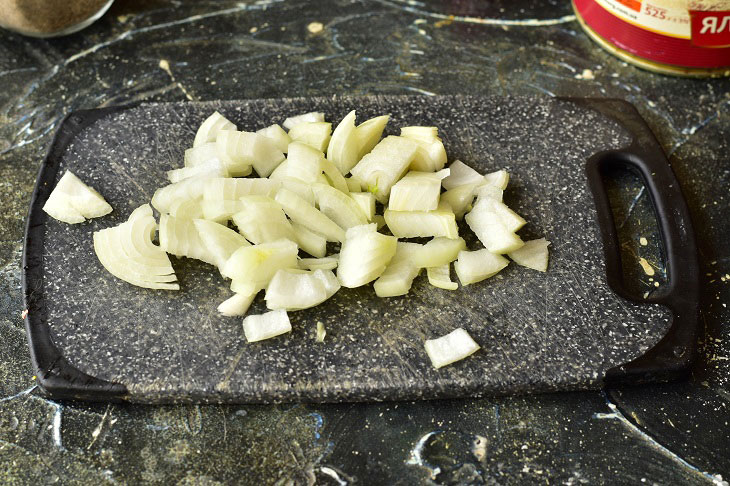 3. Put it on pasta.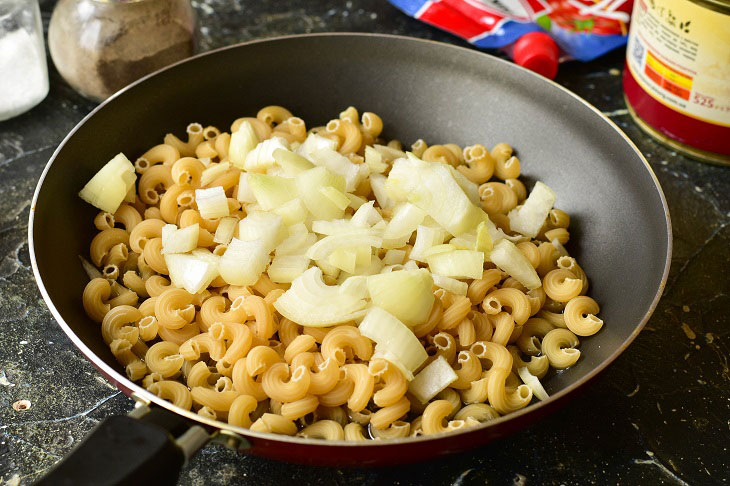 4. Now, over moderate heat, fry everything together until the pasta becomes a little golden. Just be sure to stir them periodically with a kitchen spatula.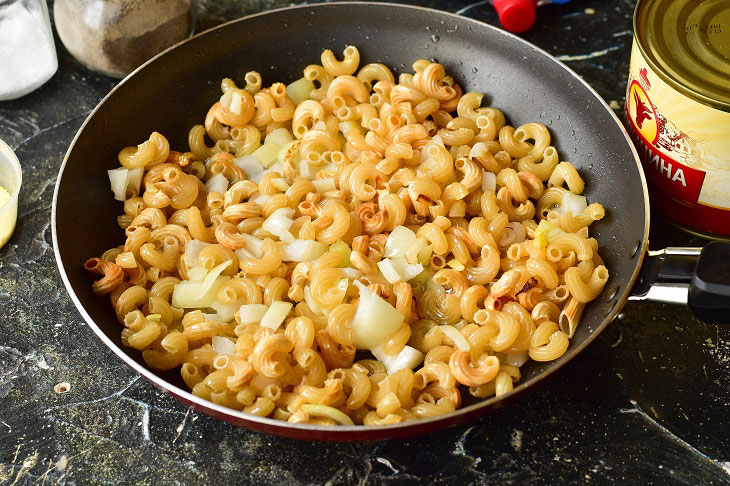 5. Now add tomato paste. Instead, you can use a fresh tomato, just cut it into pieces first.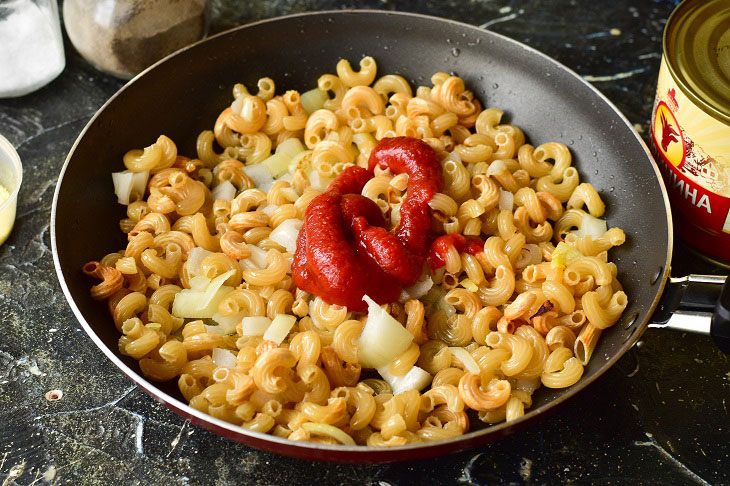 6. Pour in the spices.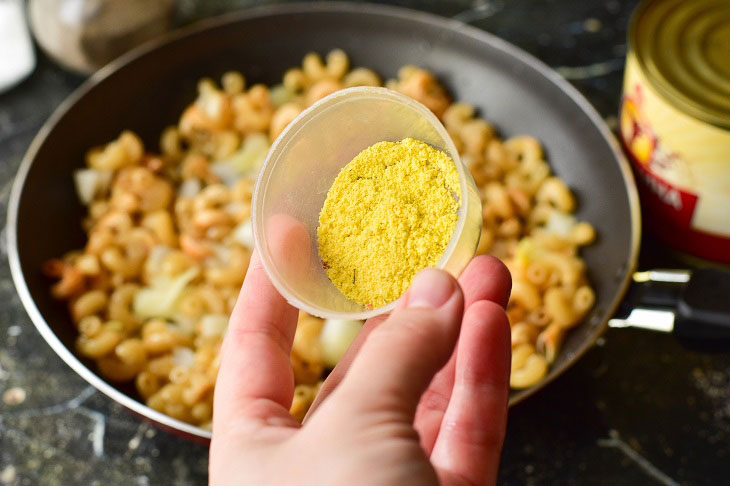 7. Add salt and black pepper to it.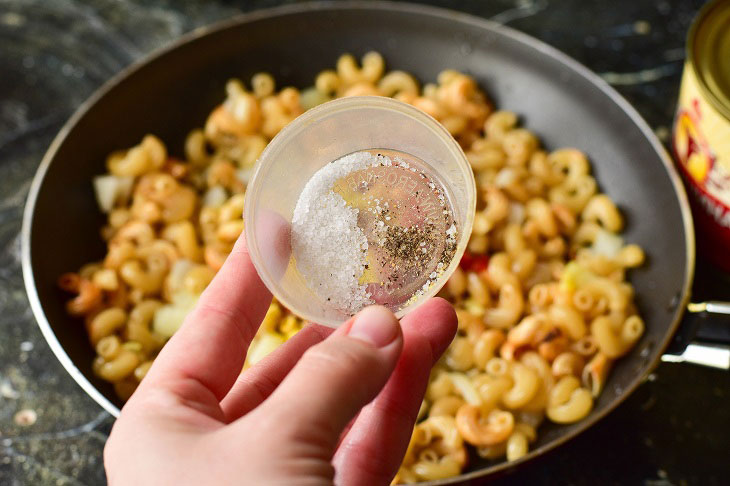 8. Open the can of stew. Drop it with a fork into the pasta pan.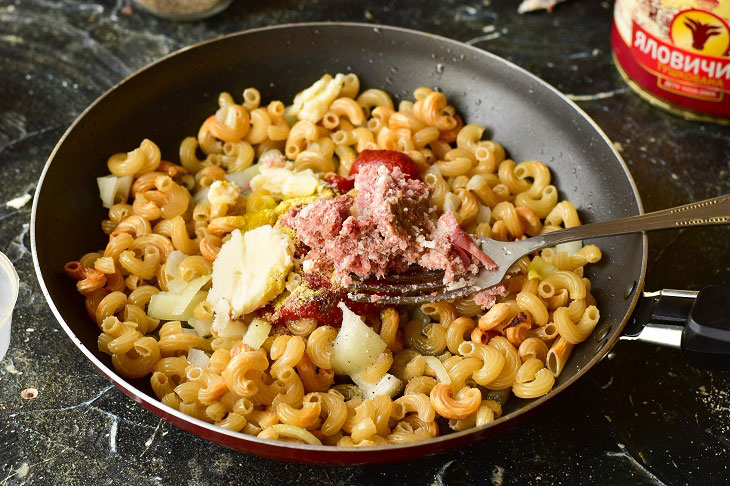 9. Now add enough water to almost completely cover the pasta.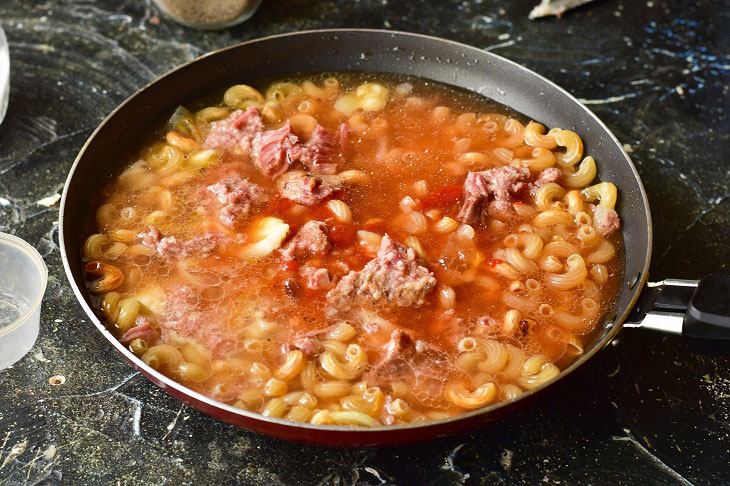 10. Simmer them over moderate heat until the water has completely evaporated. Usually this procedure takes about 10 minutes. Periodically, just mix everything with a spatula.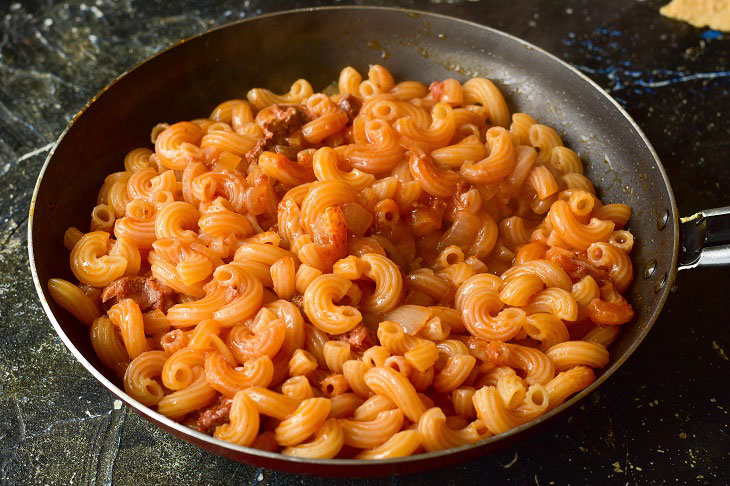 Here is such pasta in a rustic way! Be sure to cook them. Not only you, but also your family members or unexpected guests will be satisfied with the result.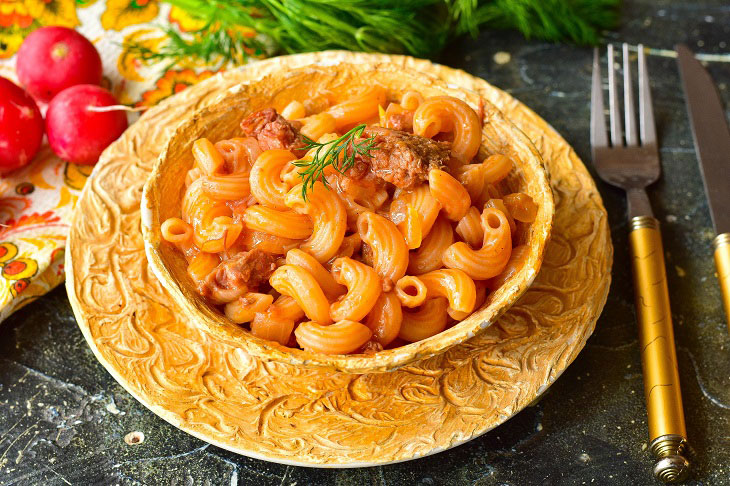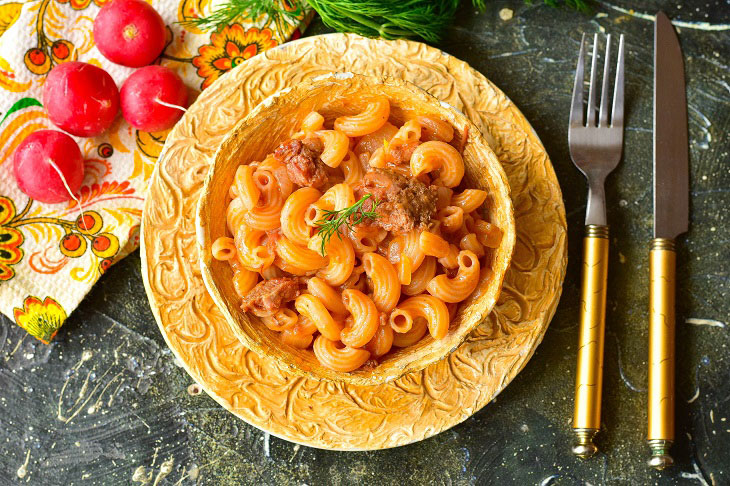 Bon appetit!