Salad "Beetroot" is prepared quickly if you boil the beets in advance or bake them in the oven. To fill the salad itself is mayonnaise with any percentage of fat content, but the most common sour cream is also suitable instead. To make the finished appetizer taste a little spicy and unique in taste, garlic should be added to it. Also, as a recommendation, I would like to advise you to store the prepared salad in a container with a lid in the refrigerator so that it does not fill with the smell of garlic.
Ready salad "Beetroot" goes very well with any meat dishes and side dishes. But, it can be served at the table simply as an independent snack, for example, "under the little white one". Regarding garlic, I would like to note that this ingredient is optional. You can also show all your imagination and add some more ingredients. For example, a salad will be more original in taste if you add processed cheese with some flavor to it. And you can put other spices, in addition to salt and ground black pepper.
Ingredients:
Boiled or baked beets – 4-5 pcs.
Salt – to taste.
Ground black pepper – to taste.
Garlic dried or fresh – 1-2 cloves.
Mayonnaise with any percentage of fat (you can use sour cream) – 0.5 tbsp. l. for salad dressing.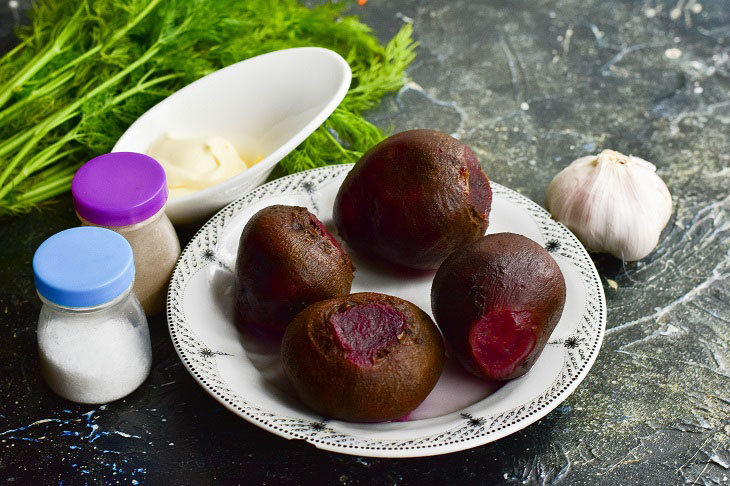 How to cook:
1. So, put the beets in a saucepan, wash it well and fill it with clean water. Then boil it for 1 hour.
You can also bake the beets in the oven for the same amount of time if they are not small.
Peel the prepared vegetables, grate them.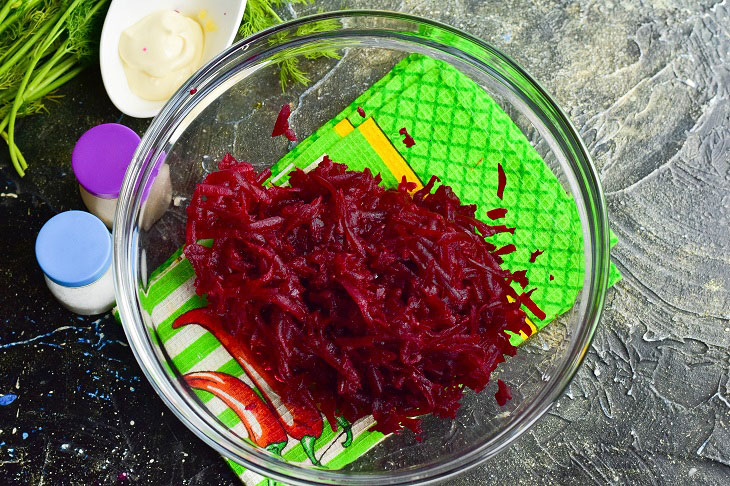 2. Peel the garlic cloves. Squeeze them through a garlic press.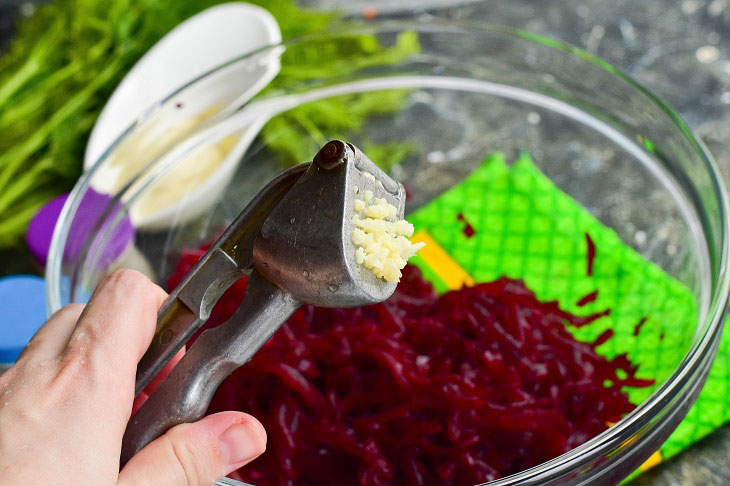 3. Add salt and ground black pepper to taste.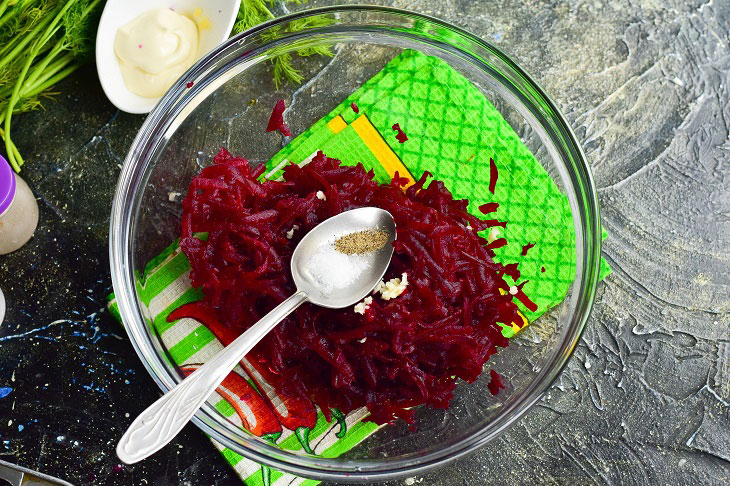 4. Now season the salad with mayonnaise or sour cream.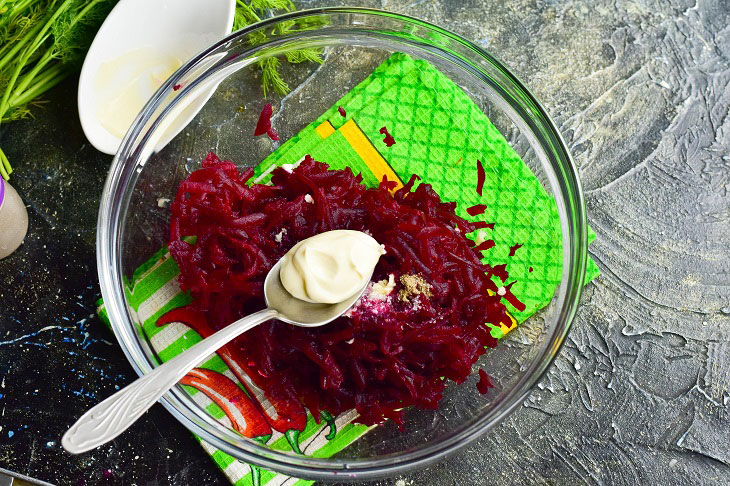 5. Mix everything very well.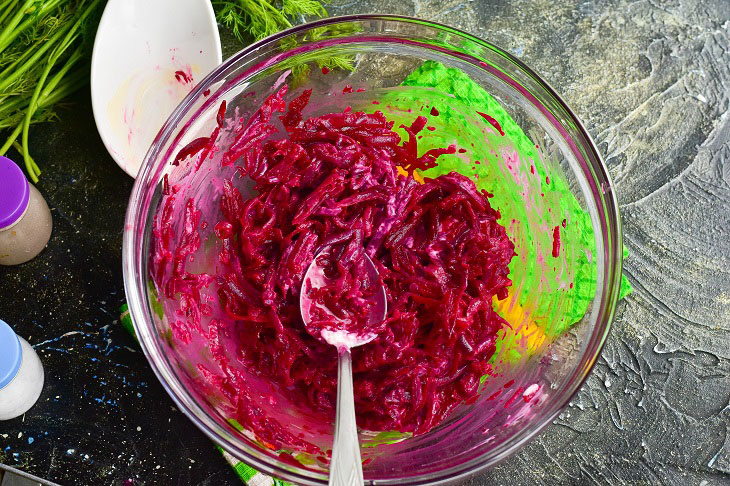 6. Let the salad brew for 30 minutes. Then put it on a dish and serve. You can decorate the salad with fresh herbs on top or put it on lettuce leaves.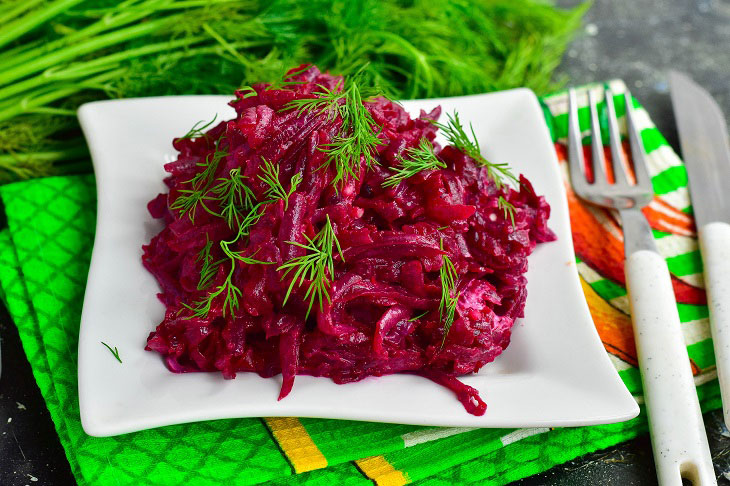 Enjoy your meal!