Stuffed eggs "Santa Claus" – this is just a great snack for the New Year, which is not difficult to cook. And it looks just amazing on the festive table. Also, its great advantage is that you can cook any salad, season it with mayonnaise, and then fill the egg halves with it and decorate it as in this recipe. That is, in fact, it turns out that you can make your favorite salad and serve it in an original, festive and unique way.
In this recipe, crab sticks were used to stuff eggs. That is why, if you want to cook an appetizer strictly according to this recipe, without changing the ingredients, then you should definitely take the most delicious and high-quality crab. After all, the taste of the finished snack will completely depend on their quality.
Ingredients:
Crab sticks of excellent quality – 2 pcs.
Chicken egg – 3 pcs.
Fresh tomato – 1 pc. (for decoration, but red bell peppers are also suitable).
Peppercorns or allspice – for decoration (black olives are also suitable).
Mayonnaise with a high percentage of fat content – 1 tsp.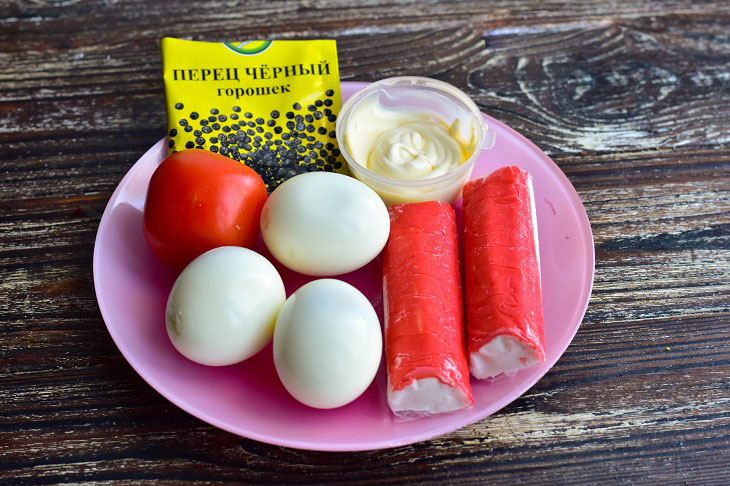 How to cook:
1. Remove the wrapping film from the crab sticks, and then cut them as small as possible.
You can also grate crab sticks, but keep in mind that this will be laborious.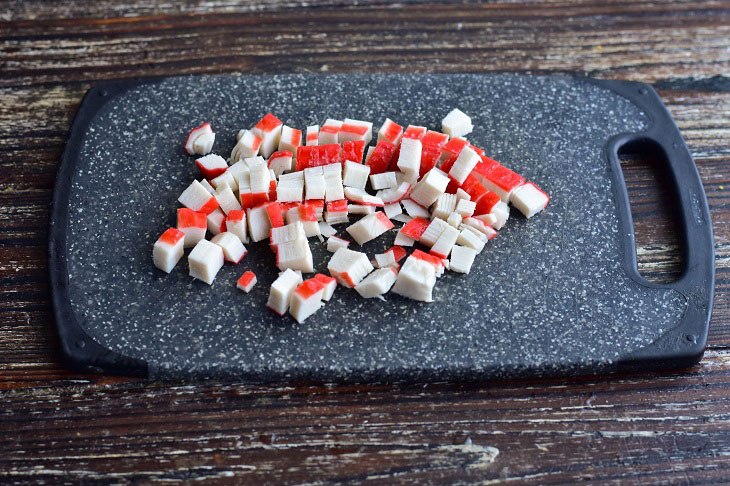 2. Boil chicken eggs for 7 minutes, cool them, peel and cut very carefully in half.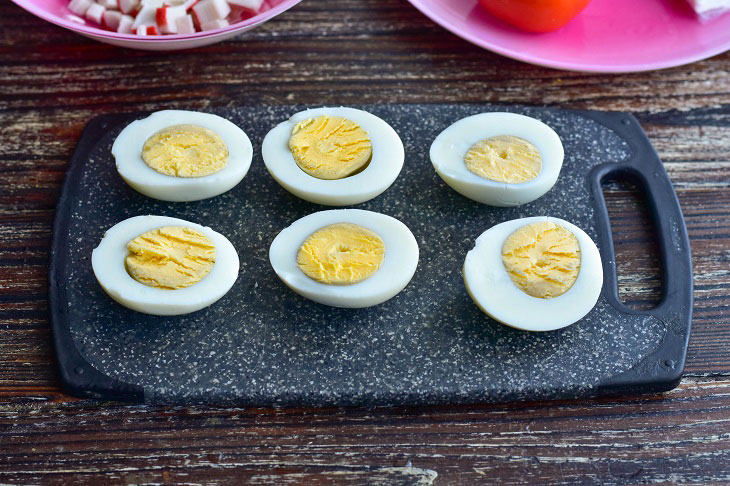 3. Now take out all the yolks.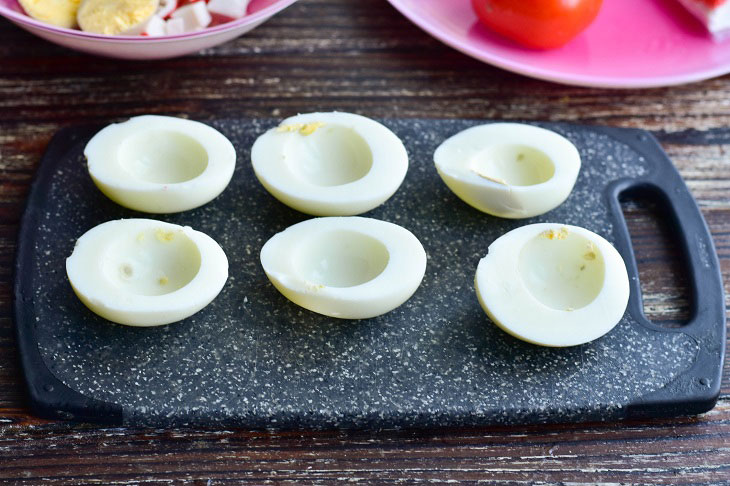 4. Put the crab sticks in a deep bowl, send the yolks there too.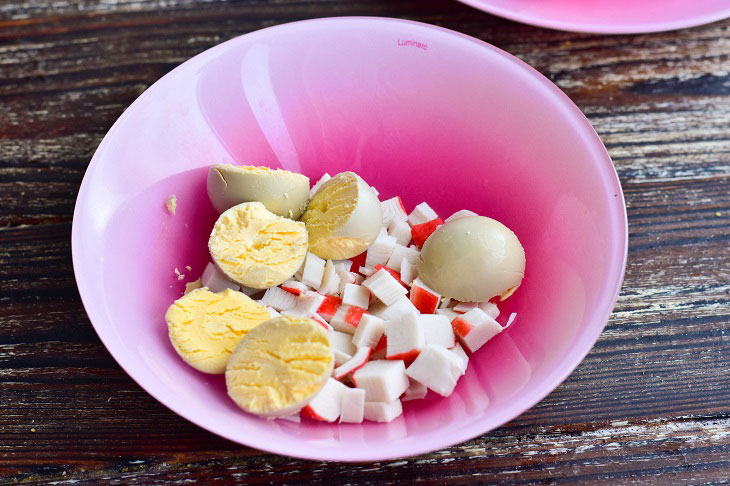 5. Add mayonnaise or sour cream.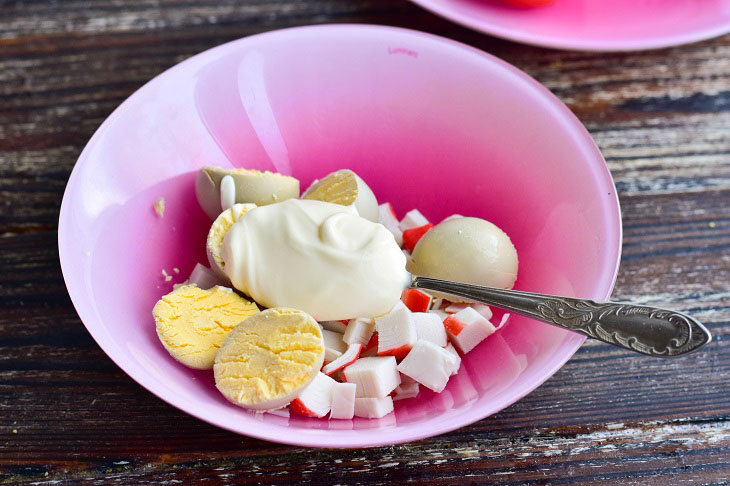 6. Mix everything very well.
You can grind everything with a blender, so the mass will look like a pate.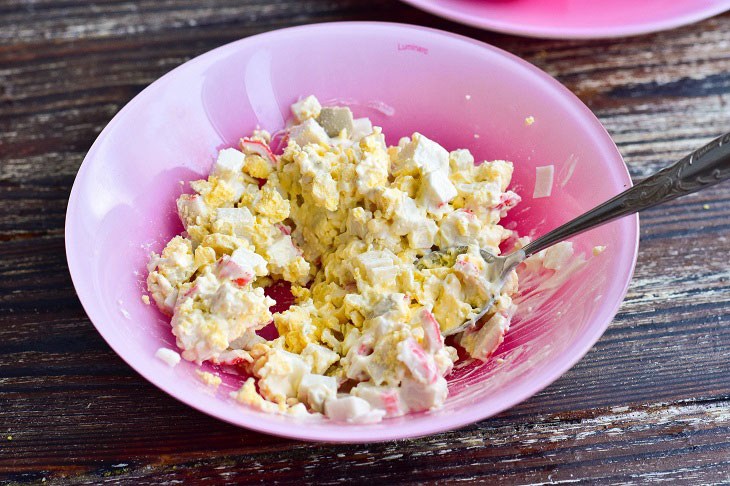 7. Fill all halves of egg whites with the resulting salad.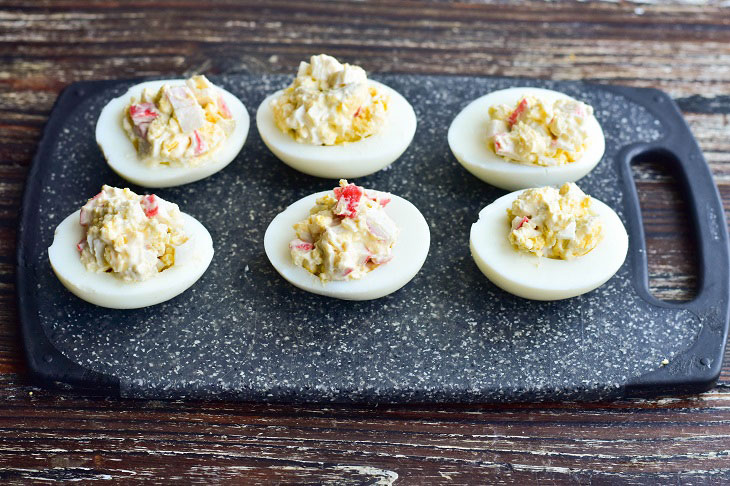 8. Cut out triangles from a tomato – these will be hats for Santa Clauses.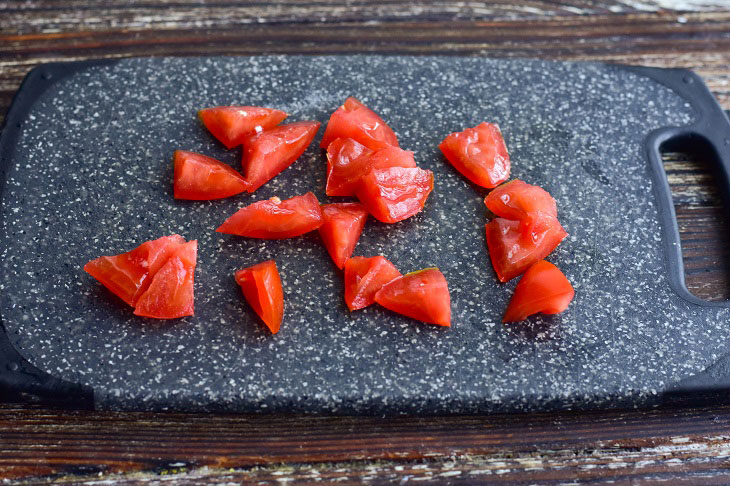 9. Put stuffed eggs on a beautiful dish.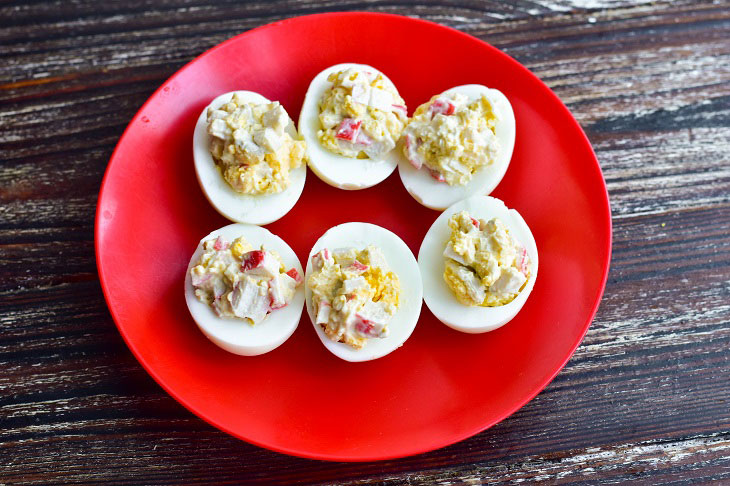 10. Draw a beard from mayonnaise, lay out caps, make buboes on them.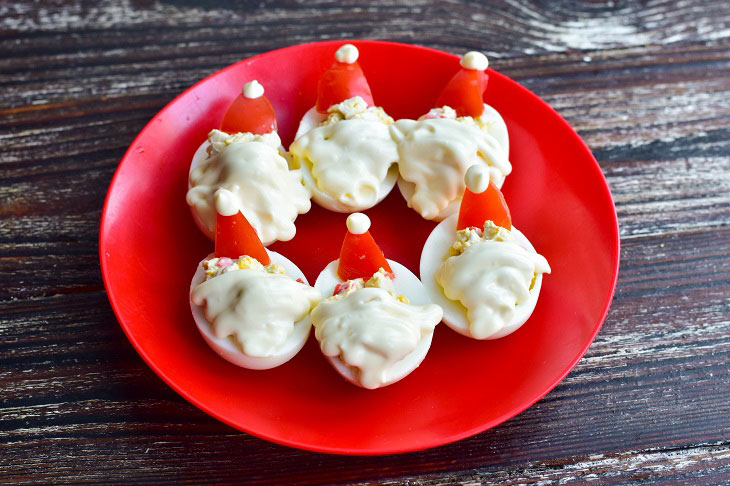 11. Now make the eyes out of the peppercorns.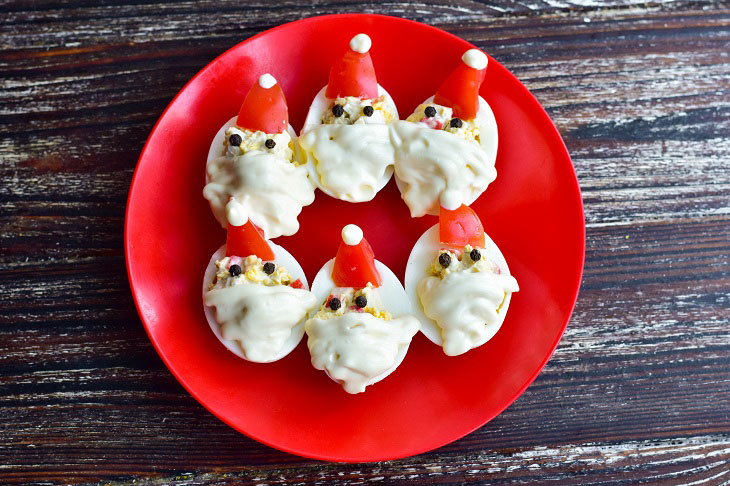 12. Make spouts from a tomato or pomegranate.
These stuffed eggs "Santa Claus" came out! Upcoming holidays!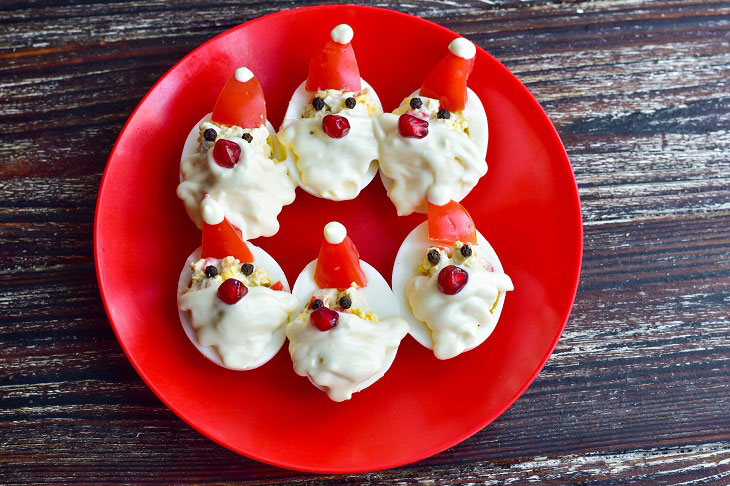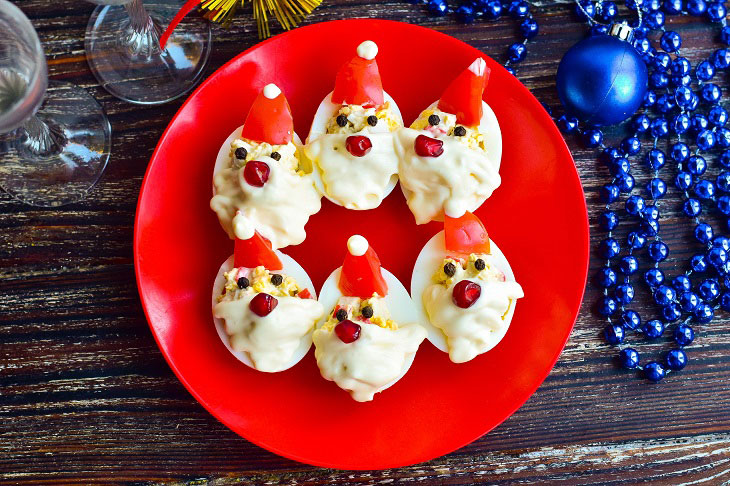 Bon appetit!