Tomato zupa or tomato soup is one of the traditional dishes of Polish cuisine. It is prepared, as a rule, in meat broth with the addition of grated tomatoes and other vegetables, usually seasoned with rice or small pasta. Serve hot with boiled eggs and sour cream.
Ingredients:
Chicken – 300 g.
Water – 2 liters.
Onion – 2 pcs.
Carrots – 2 pcs.
Tomatoes – 500 g.
Rice – 100-150 g.
Salt – to taste.
Bay leaf – 1 pc.
Allspice peas – 5-6 pcs.
Parsley – a few branches.
Vegetable oil – 1-2 tbsp. l.
Sour cream and chicken eggs – for serving.
How to cook:
1. First of all, boil the chicken broth. Cut the chicken into portions, put in a saucepan, pour cold water, add salt, spices (peppercorns and bay leaf), peeled carrots and onions. Cook the broth over low heat, skimming off the foam as it boils. When the broth is cooked, remove vegetables and spices from it.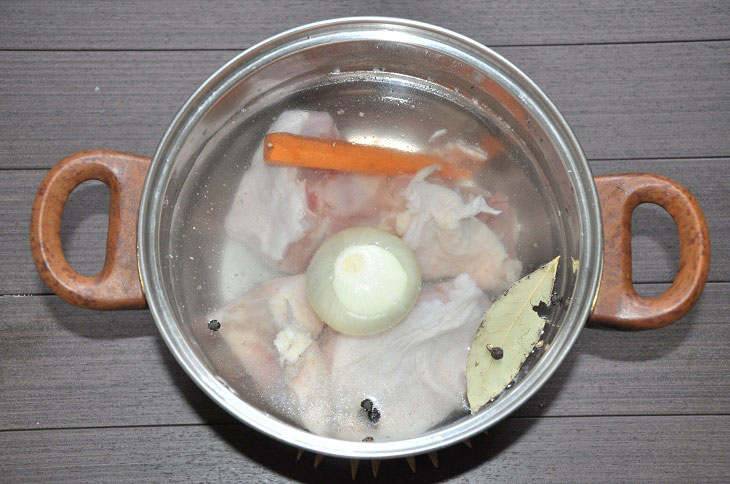 2. While the broth is cooking, prepare vegetable frying: fry finely chopped onions and grated carrots in vegetable oil until soft.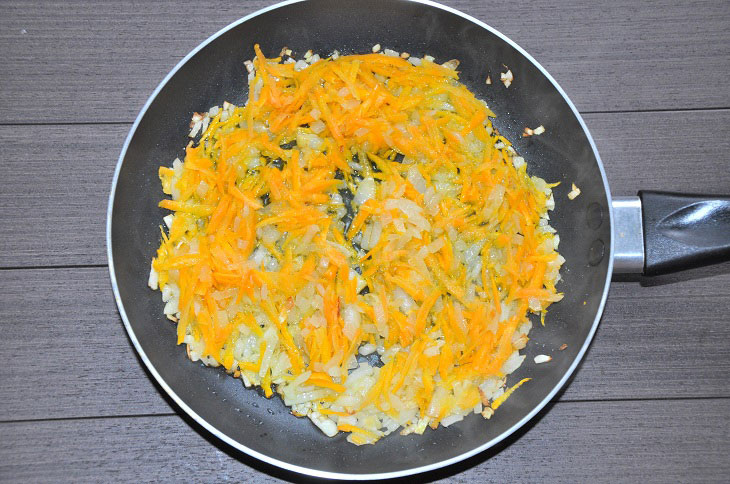 3. After the vegetables are browned, add them to the broth.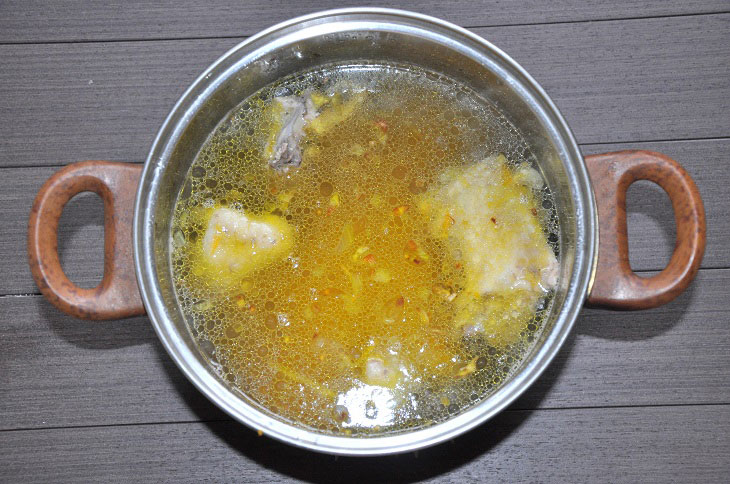 4. After the fried onions and carrots, pour the washed rice into the chicken broth.
If you want the zupa to come out thicker, add a little more rice (about 150 g).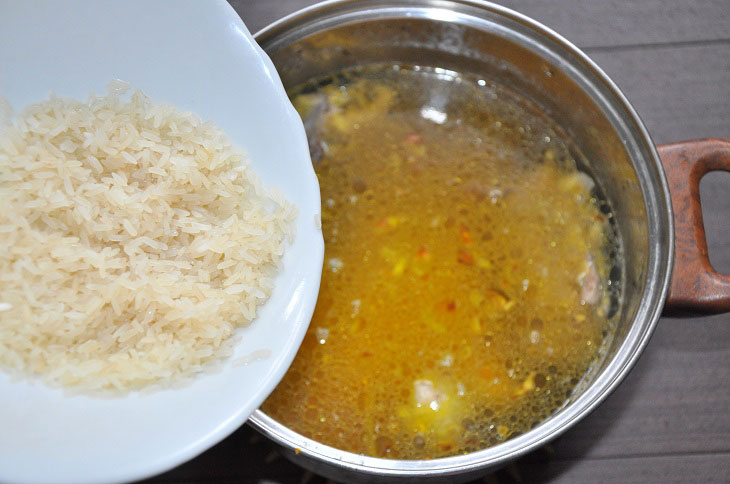 5. Grind soft tomatoes through a sieve. Pour the pulp together with the resulting juice into the pan, and discard the cake (along with the seeds).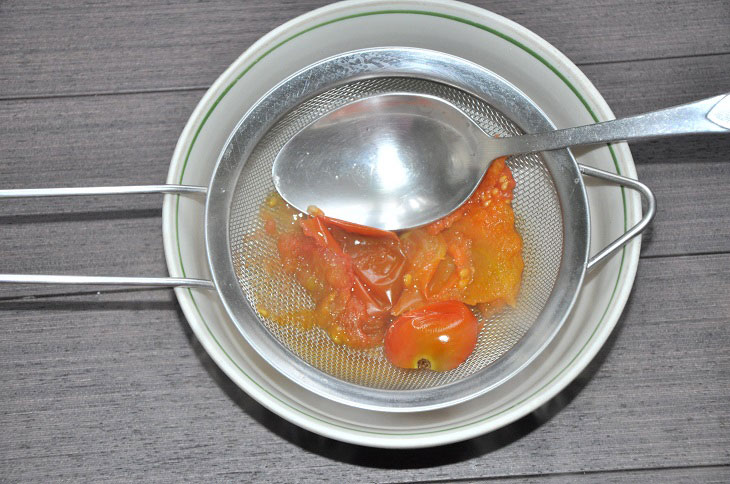 6. Boil the tomato zupa until the rice is fully cooked (about 20 – 25 minutes from the moment the grits are laid). Next, put the chopped parsley and let it brew for 10 – 15 minutes.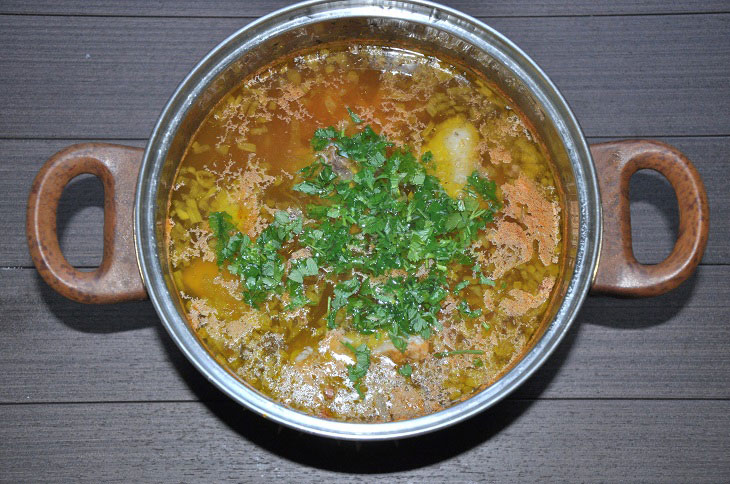 7. After the tomato soup, pour into plates, putting boiled eggs (in portions) and season with sour cream. Be sure to serve hot to the table.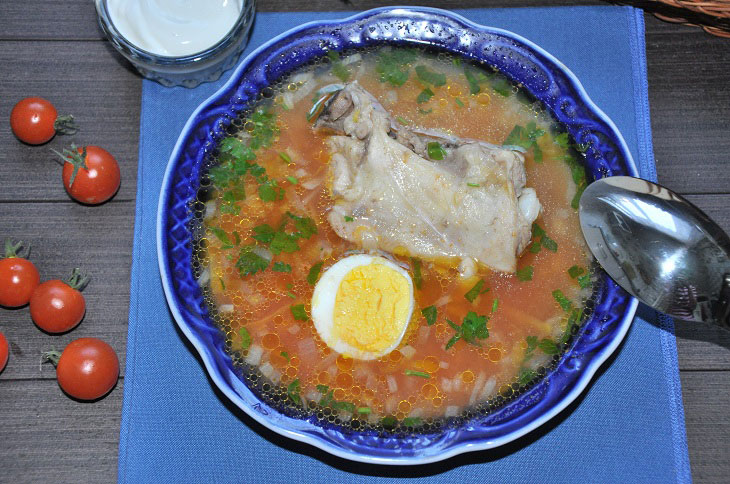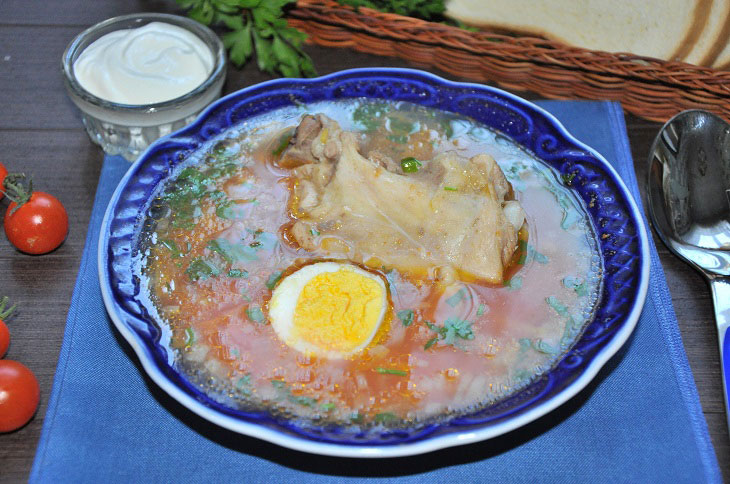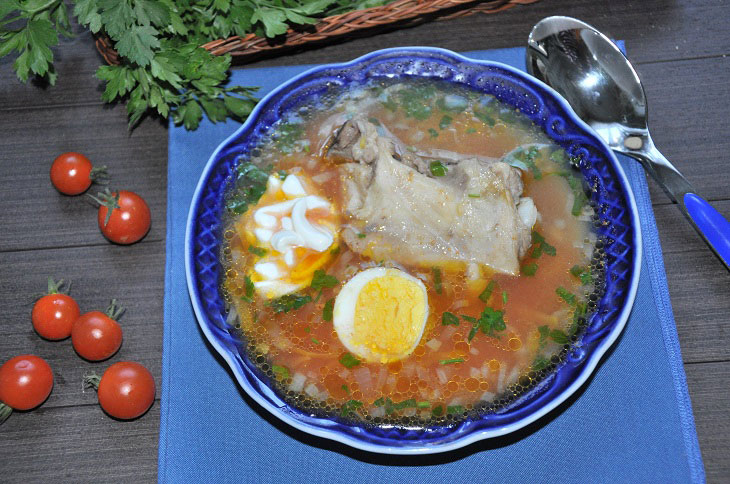 Bon appetit!