Ukrainian-style potato soup turns out to be quite satisfying, despite the fact that it is prepared only from vegetables. This light soup can be safely prepared for dinner or lunch. From vegetables, you can add potatoes, peas, carrots, green beans and onions to the soup. However, all these vegetables are conditional, so some of them can be excluded. In order for the yushka to come out more unusual in taste, an unusual sauce of milk and eggs is added to it.
Serve the finished soup should be hot to the table, but you should let it brew for at least 10 minutes after cooking, while covering the pan with a lid.
Ingredients:
Egg – 1 pc.
Onion – 20 g.
Green peas – 20 g.
Carrots – 20 g.
String beans – 20 g.
Potatoes – 2-3 pcs.
Salt – to taste.
Milk – 0.5 tbsp.
Butter – 10 g.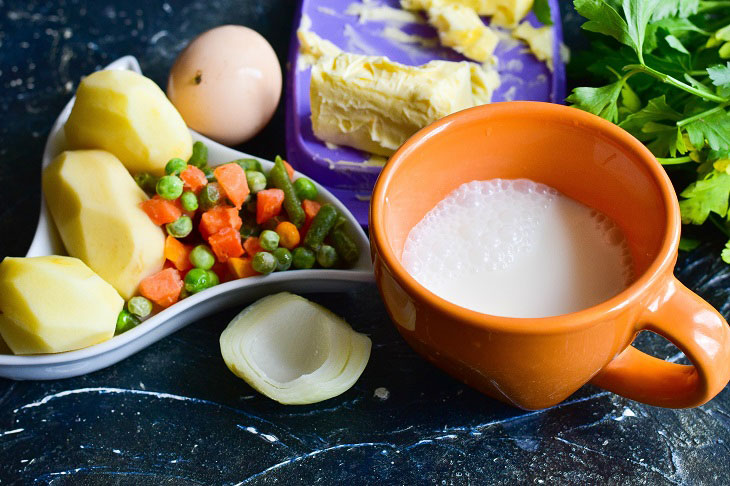 How to cook:
1. Peel the potatoes, cut them into medium-sized pieces, put them in a bucket. Wash the vegetables, cover with clean water, add salt. Boil the soup for 20 minutes from the moment the water boils completely.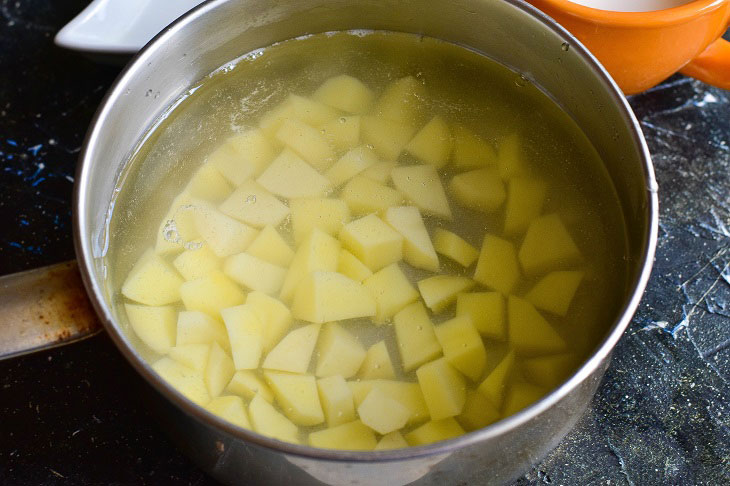 2. Heat vegetable oil in a pan. Put green peas, slices of carrots, chopped onions, green beans. Sauté the vegetables for 2-3 minutes over moderate heat.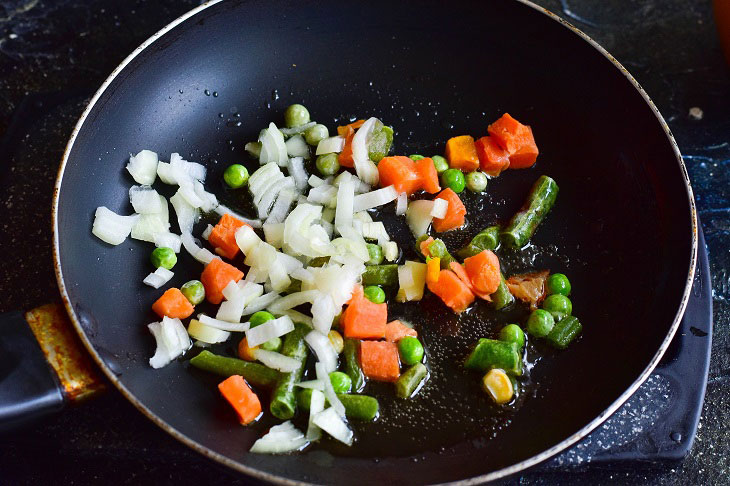 3. Put the vegetables to the potatoes.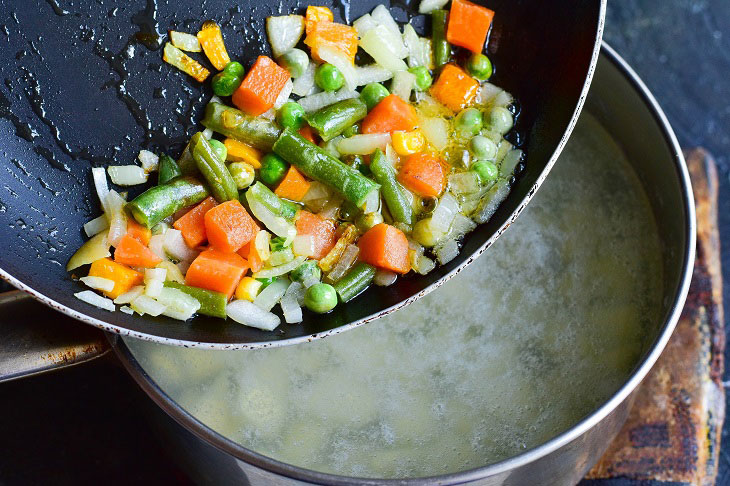 4. Beat the egg into a bowl, pour in the milk. You can replace it with cream or sour cream.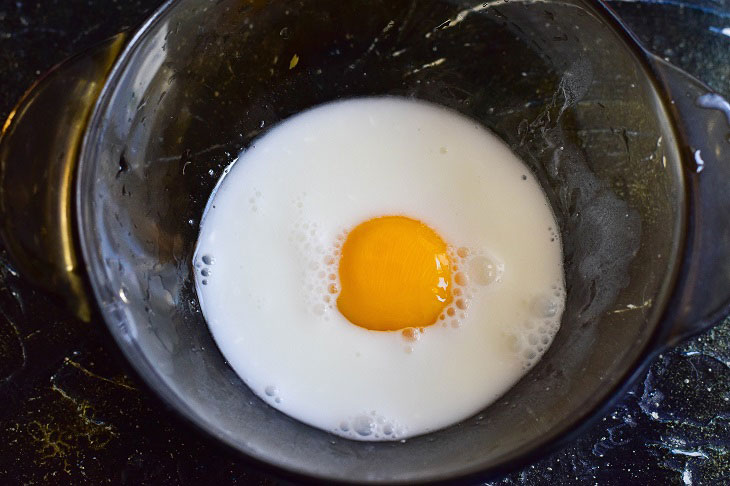 5. Mix the sauce well. Pour it into the soup. Mix it well. Cook the soup-yushka for another 5-7 minutes.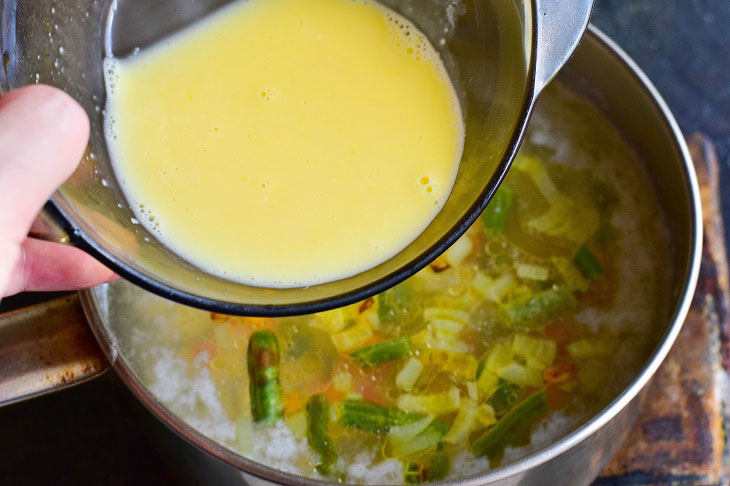 6. Add parsley leaves, which are pre-washed and torn from the stems.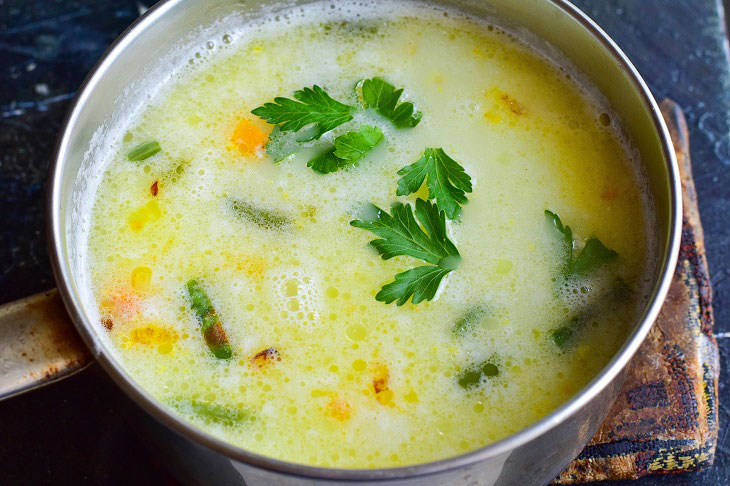 7. Finally, add a piece of butter to the potato yuce.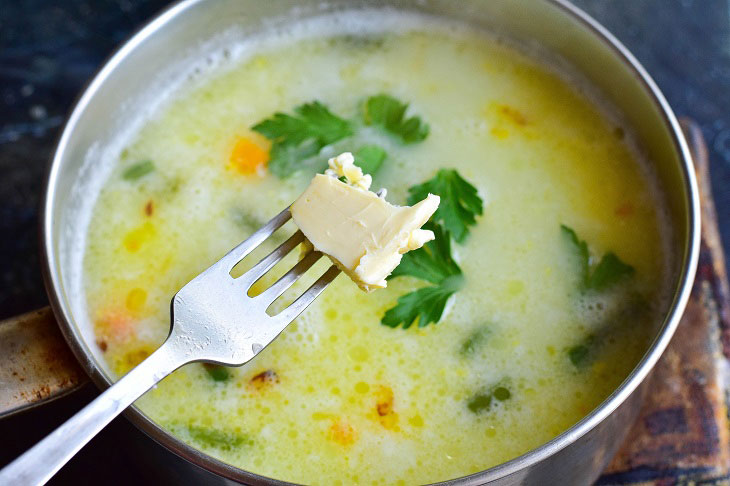 8. Stir. Cover the container with a lid and let the yushka brew for at least 10 minutes.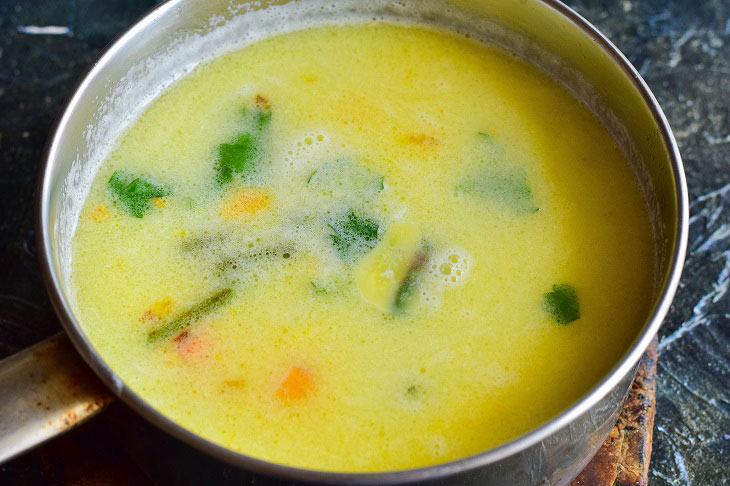 9. Then pour it into plates and serve.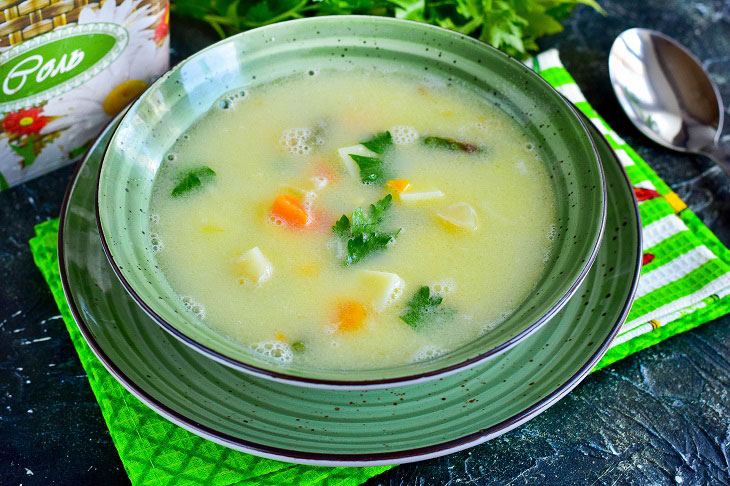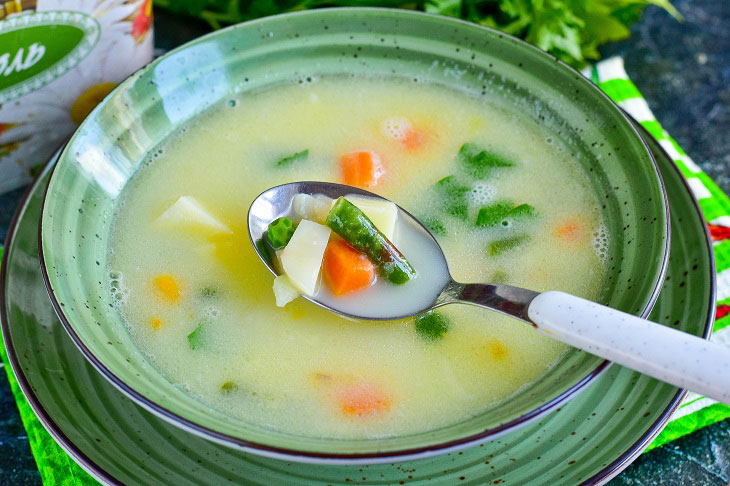 Bon appetit!