Onions are an excellent vegetable appetizer that can be prepared in minutes, and they turn out to be so original in taste that words cannot convey. They can be safely served as a snack. Onions are best combined, of course, with sour cream. However, since they are made from onions, some kind of spicy sauce, for example, adjika, will also be appropriate.
To prepare this vegetable snack, you should use store-bought onions. To taste, it is not as bitter as, for example, homemade. It is best to fry the onions in a Teflon-coated pan, so they can be easily turned over with a spatula to the other side and they definitely will not stick to the pan. Serve them to the table immediately after cooking, but they are tasty and cold.
Ingredients:
Egg – 1 pc.
Onion – 2-3 pcs.
Salt – to taste.
Ground black pepper – to taste.
Flour – 1-2 tbsp. l.
Soda – ½ tsp
Vegetable oil – 60 ml.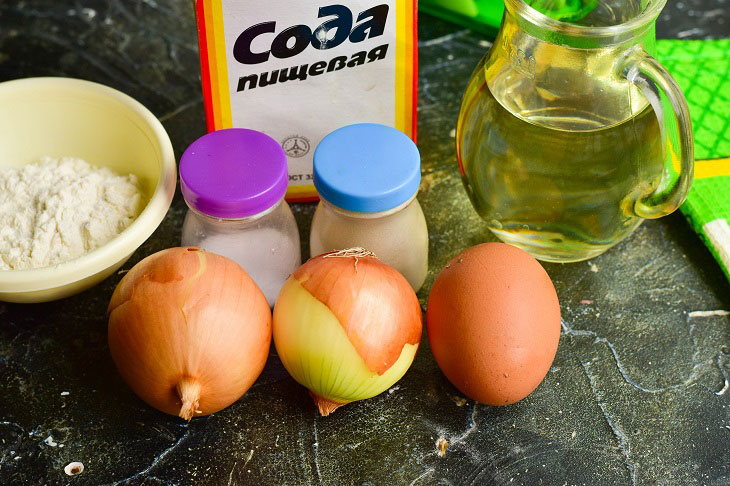 How to cook:
1. Prepare all the ingredients on the list. Now, using a sharp knife (you can first moisten it in water), peel the onion. Rinse it under running water. After that, put it on a cutting wooden board and cut it as small as possible. You can chop vegetables in a blender in a bowl.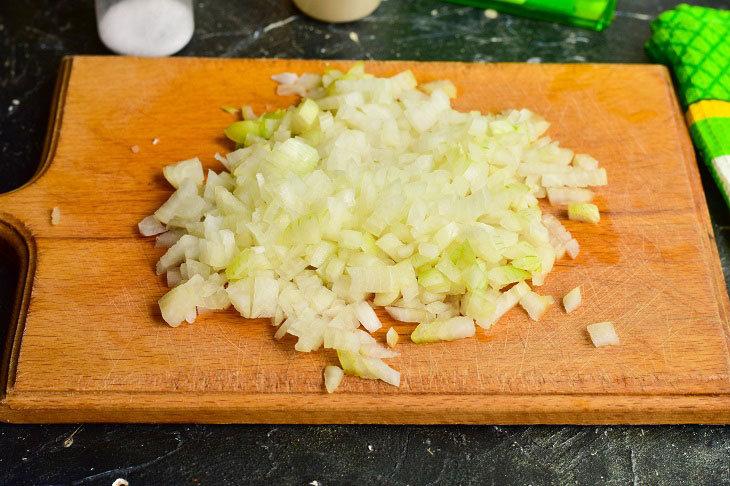 2. Put the chopped onion in a bowl. If you crushed it in a blender, then be sure to squeeze the excess juice with your hands.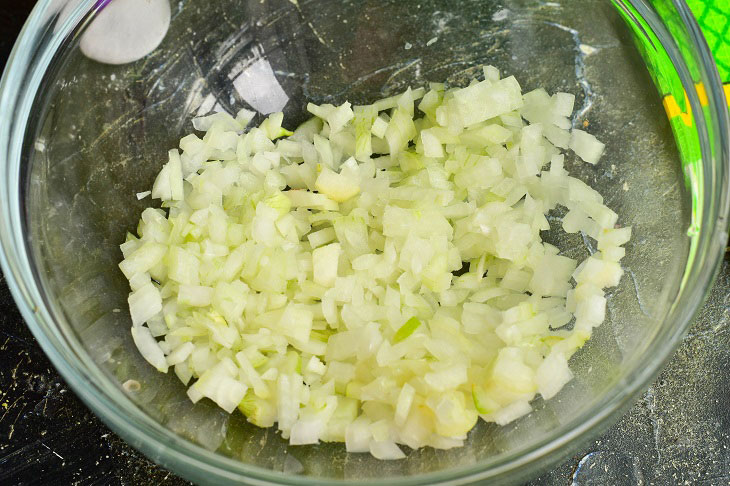 3. Drive a chicken egg into it.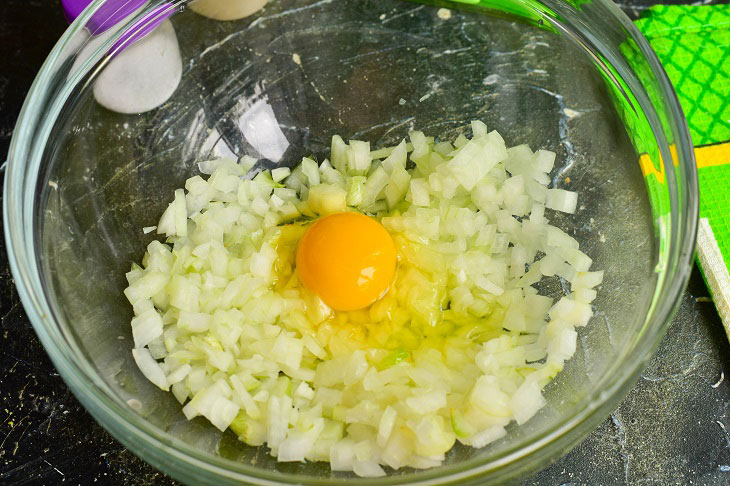 4. Add salt and ground black pepper. You can also add more garlic, spices for vegetables or finely chopped greens.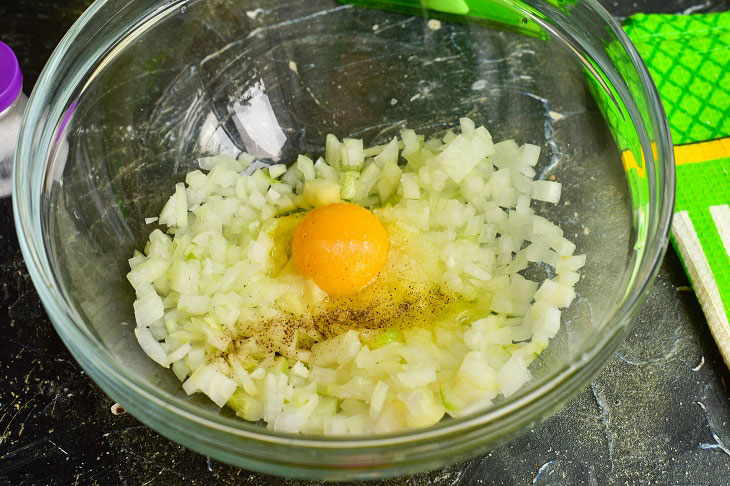 5. Pour in the premium flour.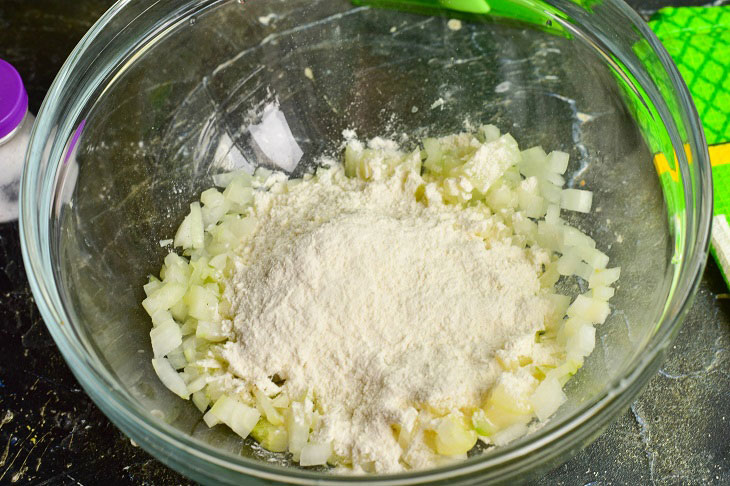 6. Add soda.
If there is no soda, then you can use baking powder.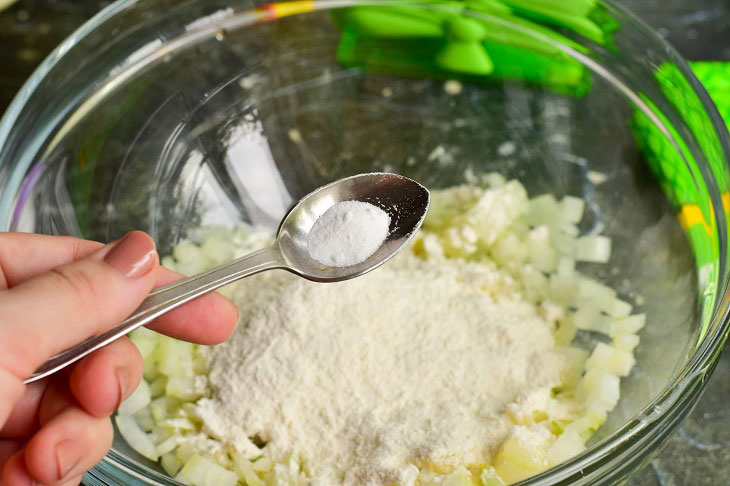 7. Now, with a regular tablespoon, mix all the ingredients well.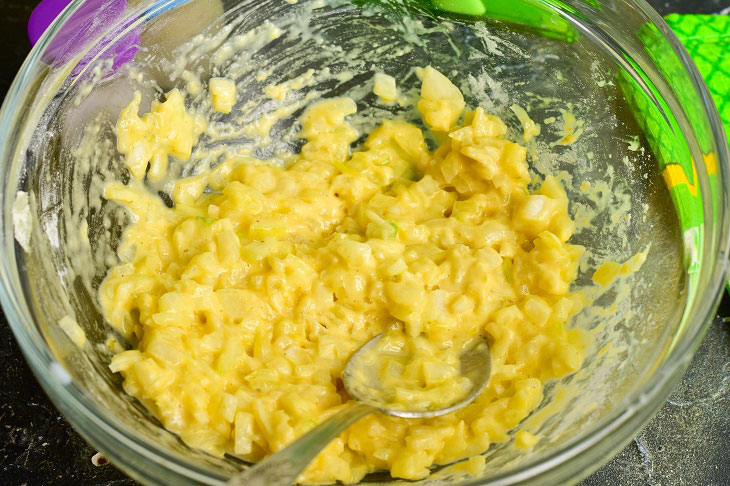 8. Heat vegetable oil in a pan. Spoon out the onions.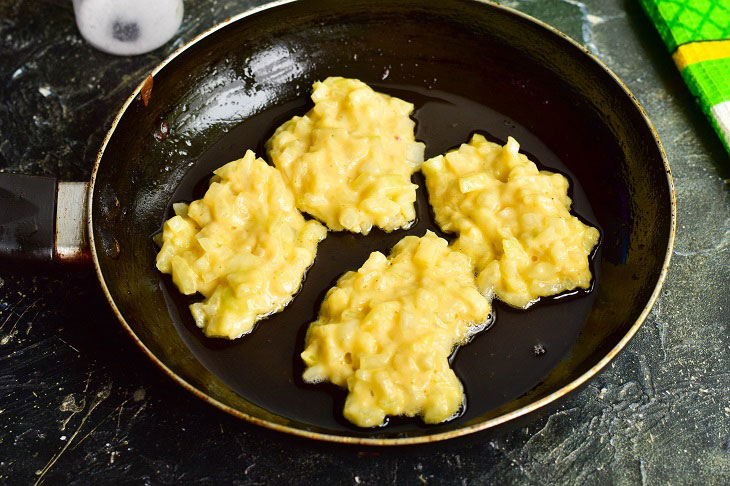 9. Be sure to fry them over moderate heat until a beautiful and ruddy color on both sides. In time, this procedure takes about 5-7 minutes. You can cover the top of the pan with a lid.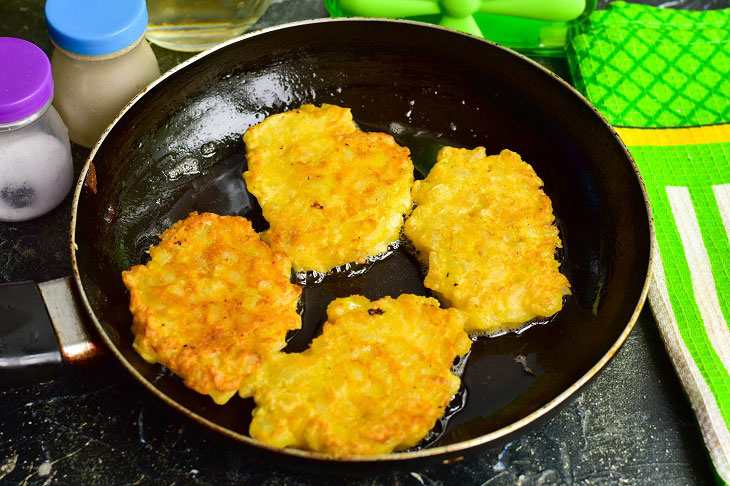 Here are the bows! ,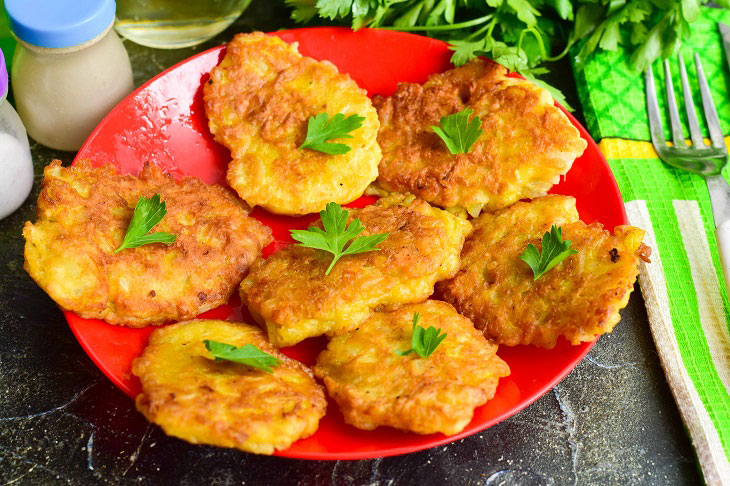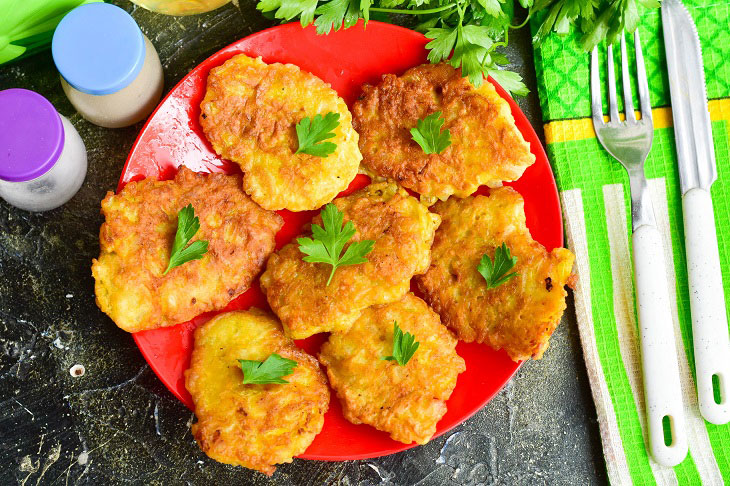 Bon appetit!