After preparing this salad, you will feel like you are on the Cote d'Azur. A light pleasant combination of vegetables, mushrooms and lettuce is complemented by sesame seeds, and a dressing of lemon juice and olive oil perfectly sets off the taste.
As for the types of lettuce, these types seem ideal to us, but we think what can be done with the usual Romaine lettuce or add Arugula. Pickled mushrooms for this salad are best prepared on your own at home, since store-bought mushrooms have a too pronounced taste of vinegar.
Ingredients:
Salad Lollo Rossa – 3 leaves.
Frize salad – 3 sprigs.
Mary's lettuce – 5 leaves.
Radishes – 4 pcs.
Tomato – 1-2 pcs.
Cucumbers – 2 pcs.
Olive oil – 2 tbsp. l.
Lemon juice – 1 tbsp. l.
Pickled champignons – 100 g.
Sesame – 1 tsp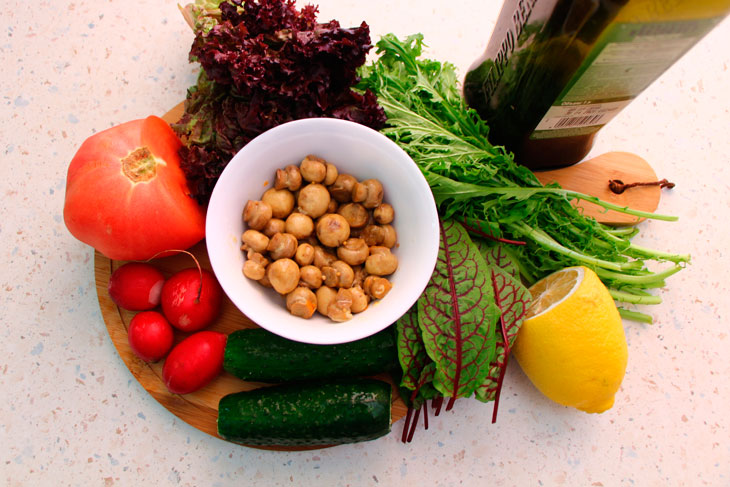 Cooking:
1. Wash all lettuce leaves, dry with a paper towel and tear into small pieces with your hands.
Do not cut, namely pick, so the leaves are better soaked in dressing.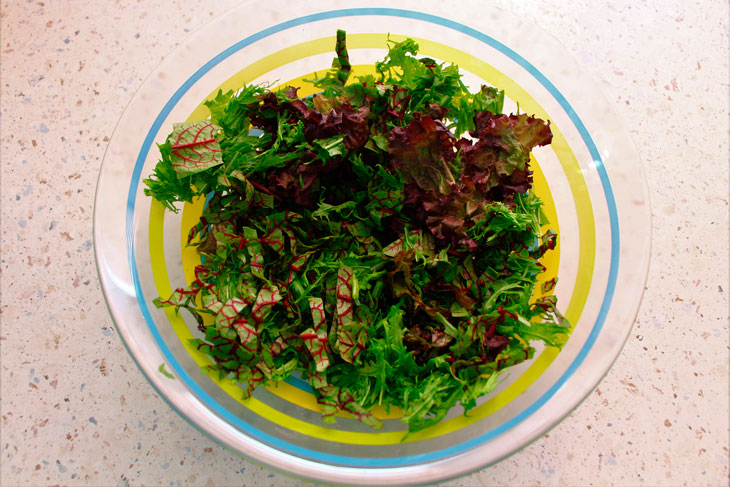 2. Cut the tomatoes into medium pieces and put them on the leaves.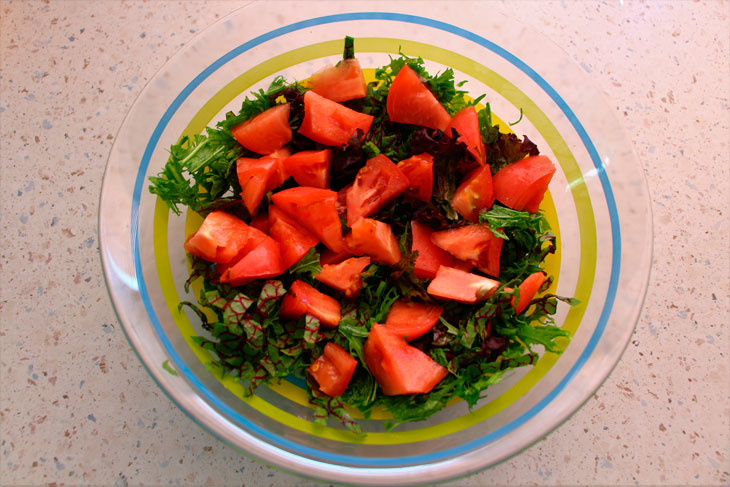 3. Cucumbers also cut into pieces, not small!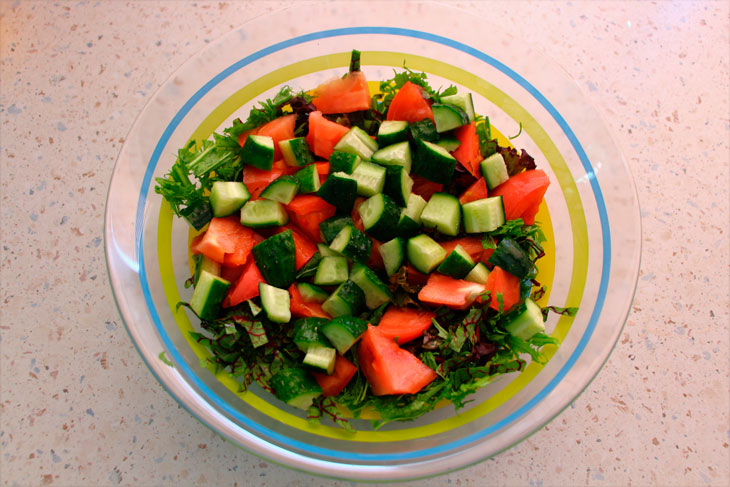 4. But it is better to cut the radish into thin, small circles or pieces.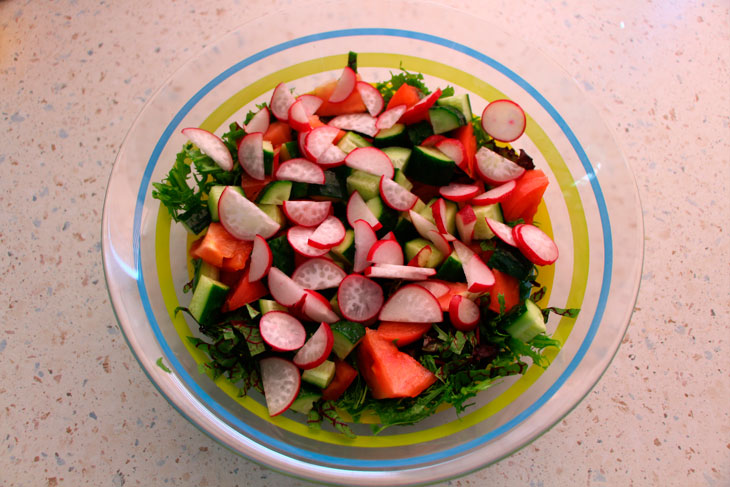 5. Mushrooms cut into quarters and also put in a salad bowl.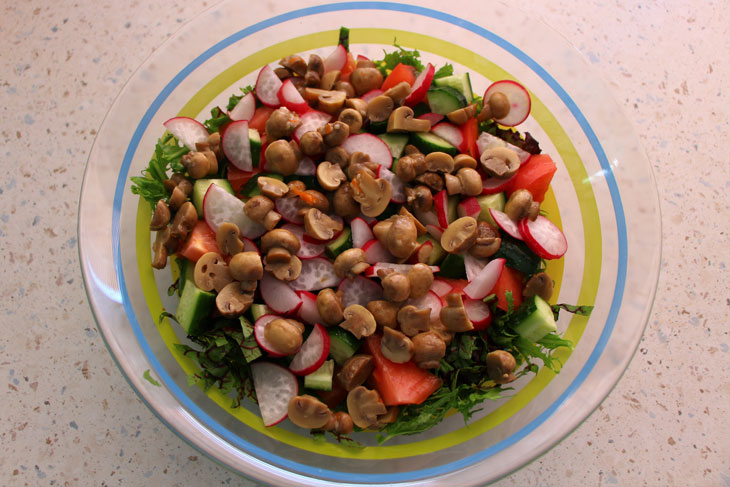 6. Cut a circle from a lemon, about 1 cm thick and squeeze it into a salad (you should get 1 tbsp.)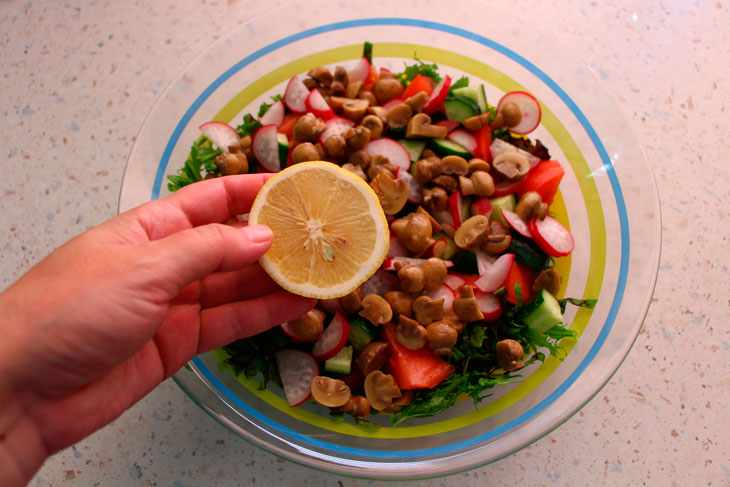 7. Salt and pepper the salad.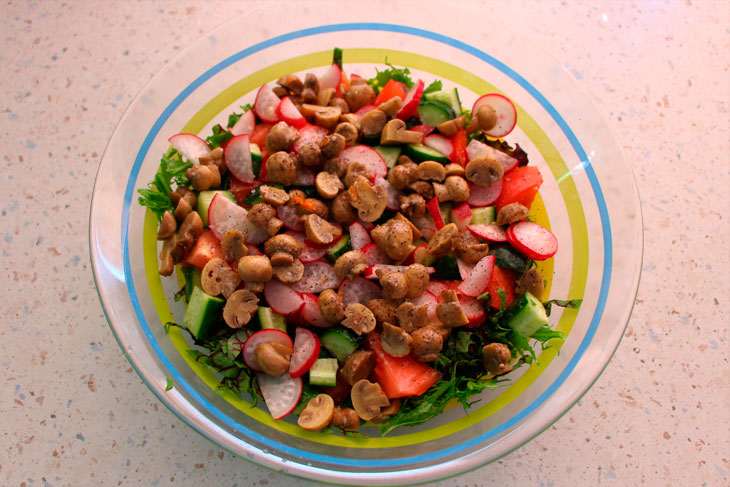 8. Season with olive oil and mix everything with two forks.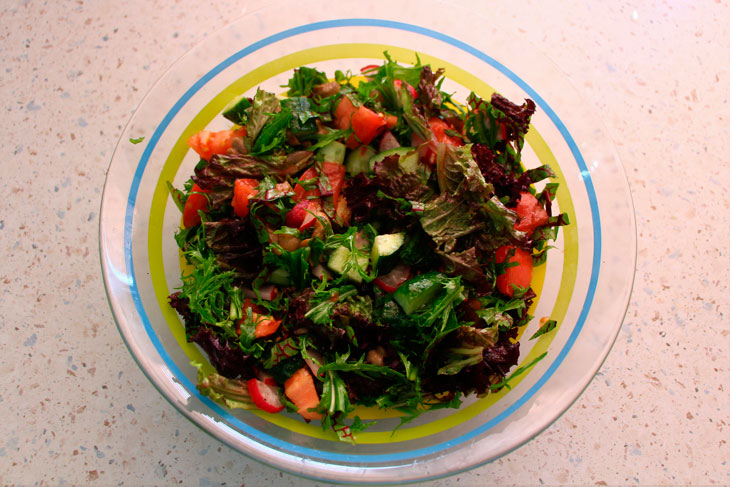 Sprinkle with sesame seeds when serving.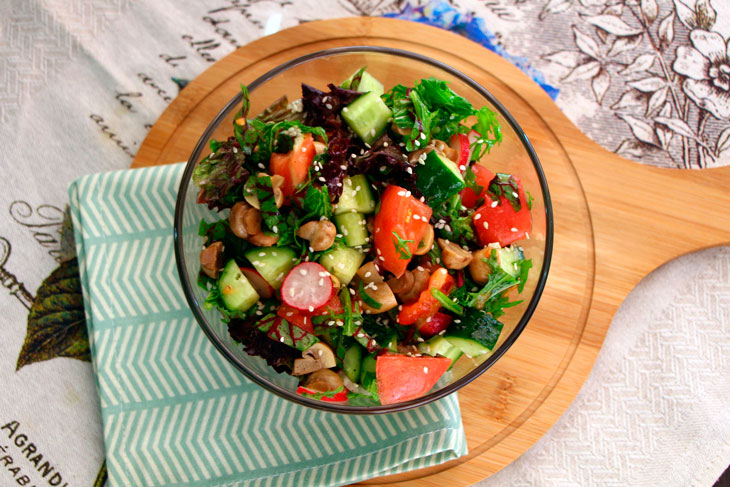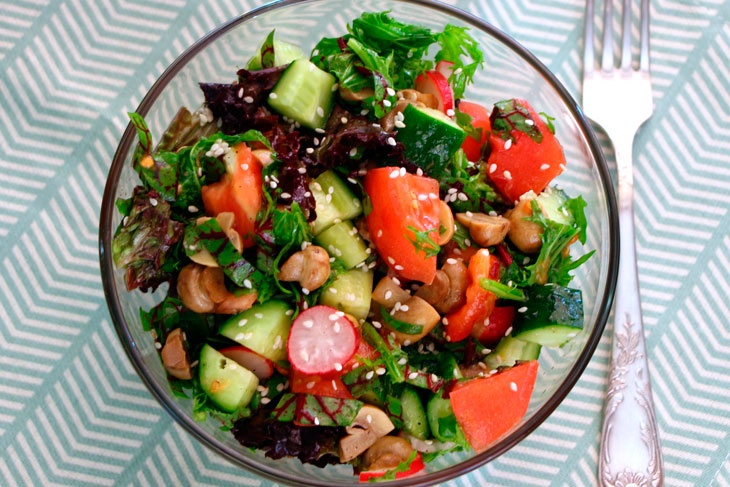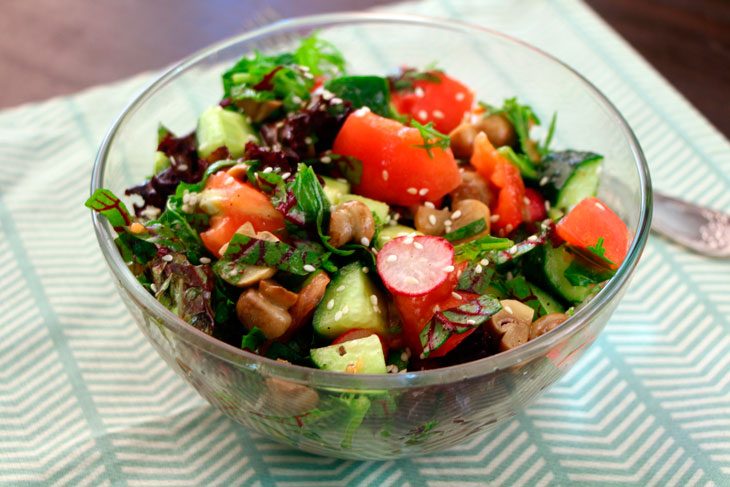 Enjoy your meal!