For all lovers of healthy and quick dishes, we offer a recipe for casseroles from young zucchini and minced meat. This dish is perfect for lunch or even a late dinner. The recipe will be appreciated by supporters of proper nutrition and those who follow a low-calorie diet. This casserole is especially good from young first zucchini, which will soon appear on the shelves of shops and supermarkets.
As a meat component, you can use chicken, turkey, sirloin or rabbit minced meat. When choosing a hard cheese, give preference to varieties with a neutral taste, with fusible properties and low fat content. If desired, hard cheese can be replaced with mozzarella or cheese.
The casserole is cooked in two steps. First, the mass is baked in a silicone mold in the oven. After the main baking, the dish is additionally sprinkled with cheese and re-cooked until a delicious melted crust is obtained.
Ingredients:
Zucchini – 220 g.
Minced chicken – 200 g.
Hard cheese (45%) – 70 g.
PP mayonnaise (or low-fat sour cream) – 1.5 tbsp. l.
Egg – 1 pc.
Paprika – 0.5 tsp
Salt, pepper – to taste.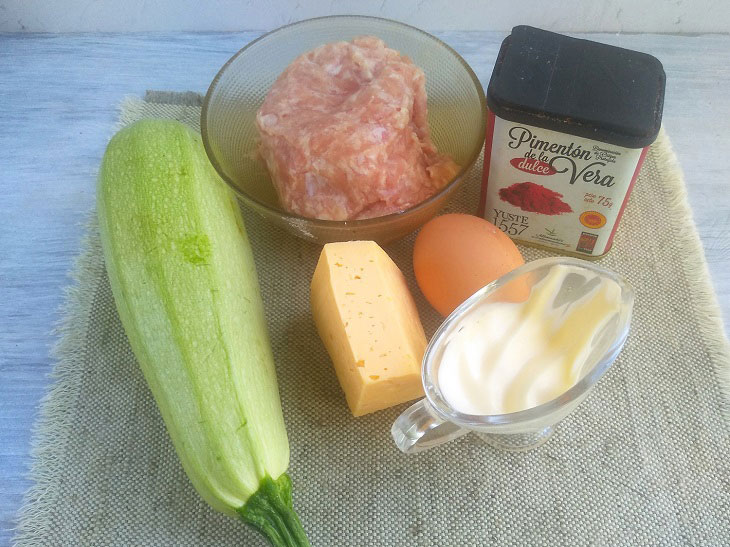 How to cook:
1. Rinse the zucchini, wipe in a towel. Grate the vegetable with the skin on a medium grater, add salt and leave the mixture for 10 minutes.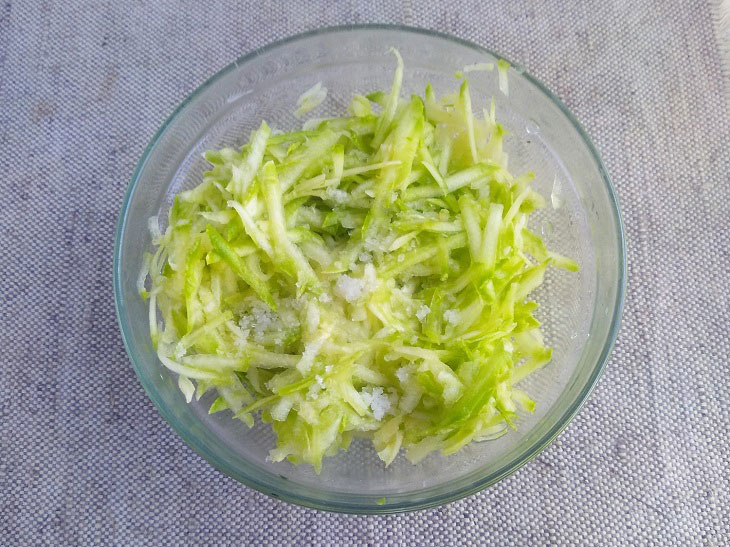 2. Put the minced meat in a bowl to prepare the base for the casserole. Salt, pepper, sprinkle with paprika.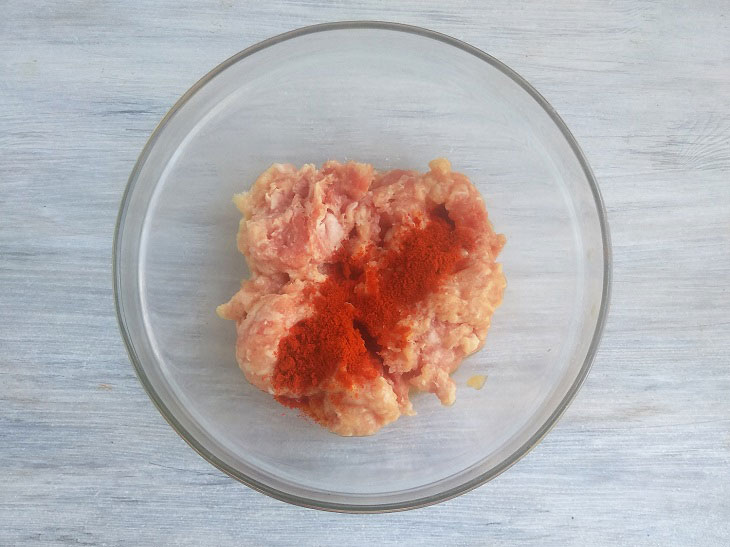 3. Beat the egg, add mayonnaise.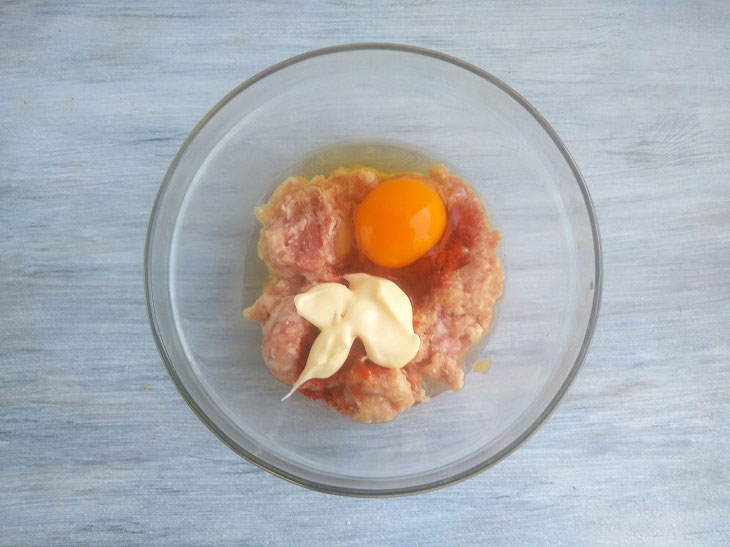 4. Squeeze the zucchini with special care, put in a bowl.
5. Set aside part of the cheese to form a crust, grate the rest of the product on a fine grater. Simply mix the ingredients with a fork.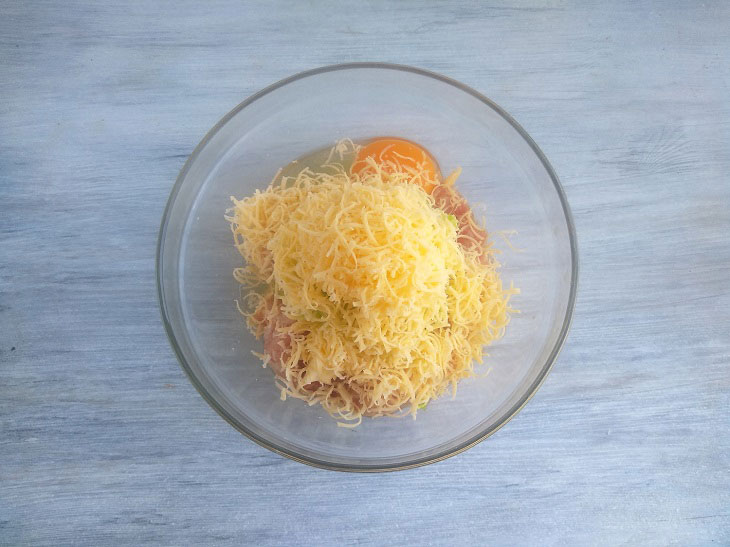 6. Rinse the silicone mold in cold water, do not wipe. Transfer the base to the casserole dish. Bake the dish in the oven for 30-40 minutes at 200 degrees.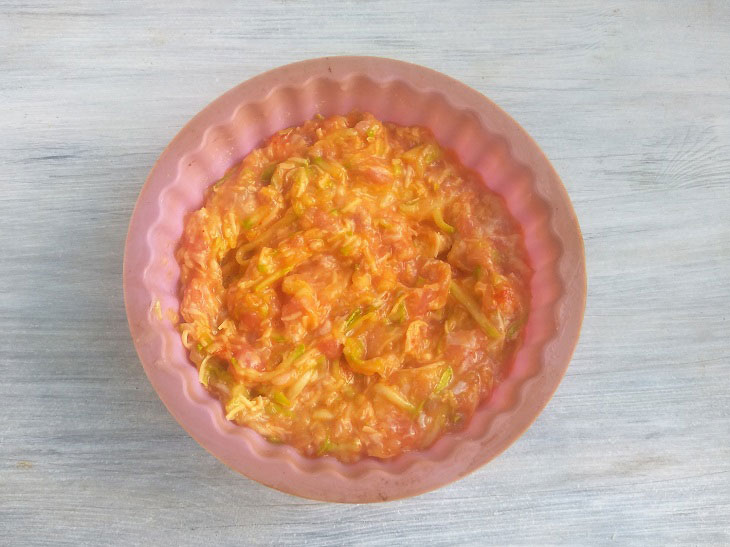 7. Transfer the finished casserole to a serving plate, place the cheese grated on a medium grater on top. Heat for one to two minutes in the microwave until the cheese is melted.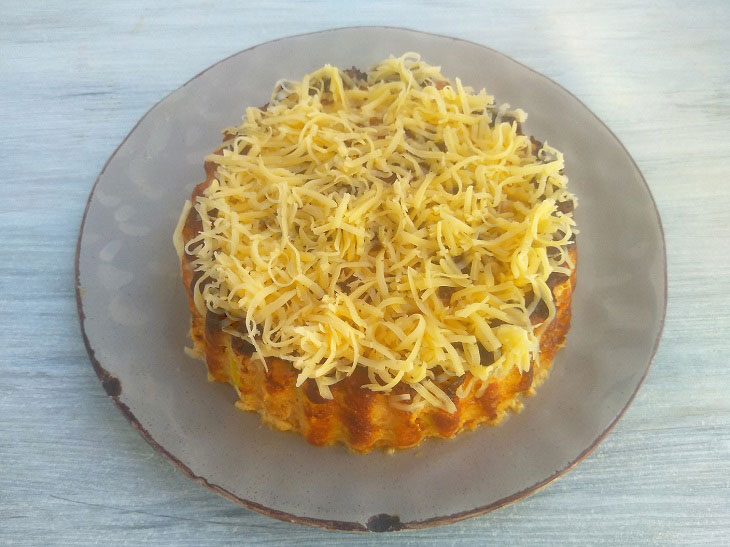 8. Decorate the dish with herbs, add sauce and fresh vegetables, serve.
Delicious casserole is a real lifesaver for busy housewives. It has a tender juicy flesh and a rich meat taste. The dish can be served cold.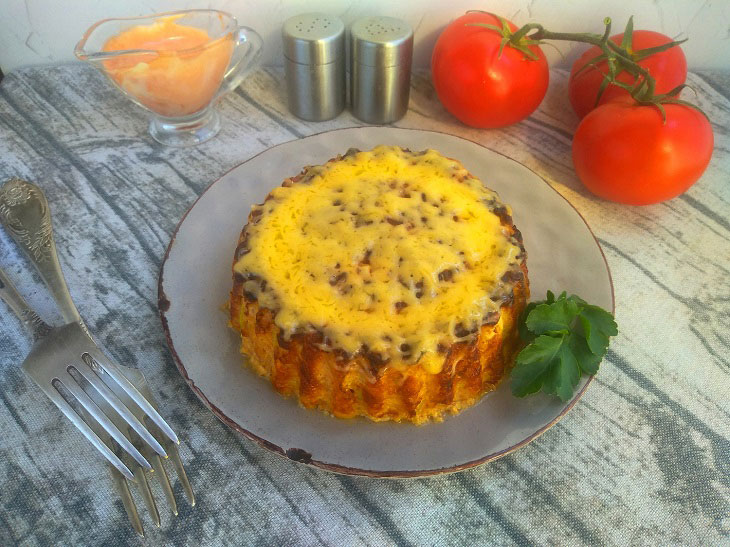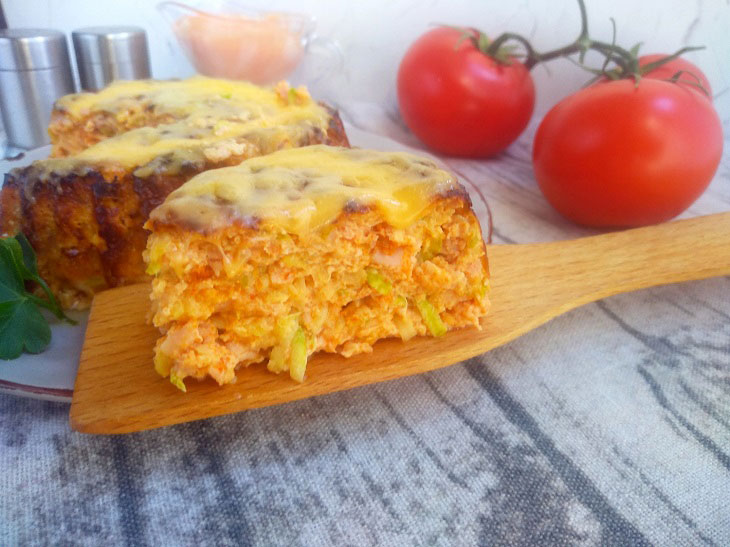 Bon appetit!