Zucchini pizza with tomatoes and cheese is ideal as a full meal or a light snack – it all depends on the serving size. Preparing such a dish is much easier than traditional pizza. You can cook a more complex version with several types of meat or smoked meats. You should not worry that the products will not combine well, since the squash base itself has a fairly neutral taste.
Ingredients:
Zucchini (large) – 1 pc.
Chicken egg – 2 pcs.
Wheat flour – 4 tbsp. l.
Salt – 1/5 tsp.
Spices – 3 pinches.
Tomato (large) – 1 pc.
Hard cheese – 100 g.
Vegetable oil – 1 tbsp. l.
Fresh herbs – 4-5 sprigs (before serving).
How to cook:
1. Zucchini can be taken very young or medium maturity. Too hard peel can be cut off. Wash the vegetable and grate it on a coarse grater.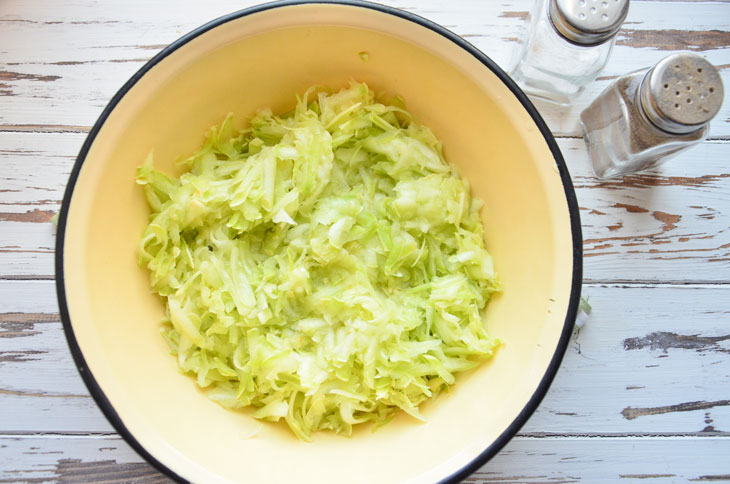 2. Crack a couple of fresh eggs into a bowl of grated vegetables.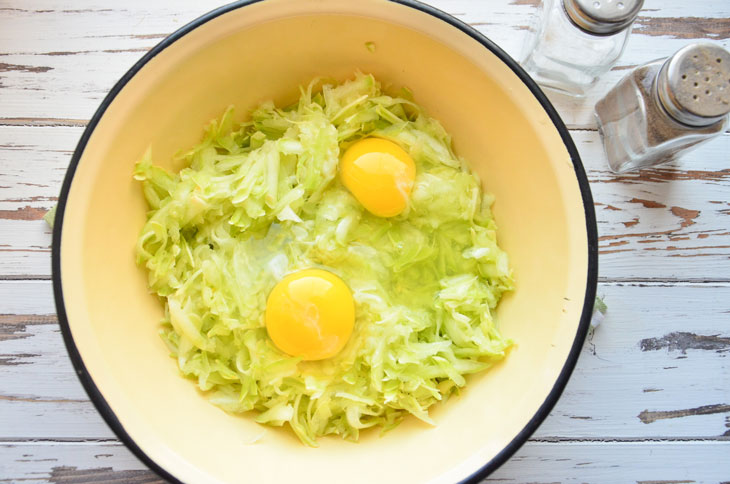 3. Salt to taste and add any spices you want. It can be ground paprika, fenugreek, coriander or pepper.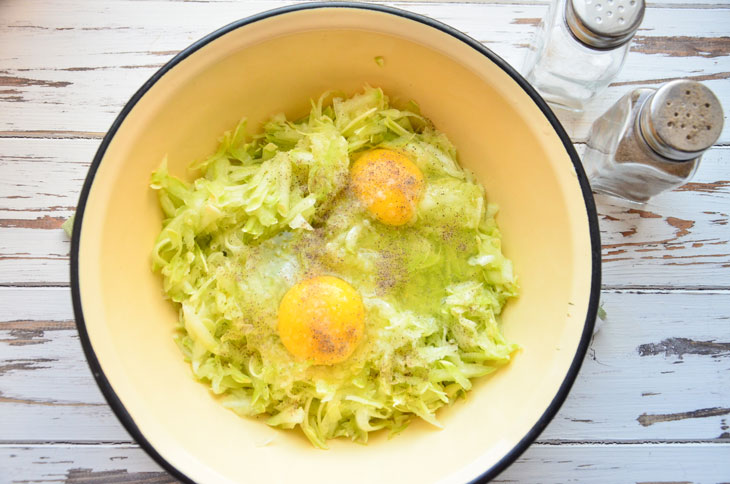 4. Add the sifted wheat flour to the bowl with the zucchini.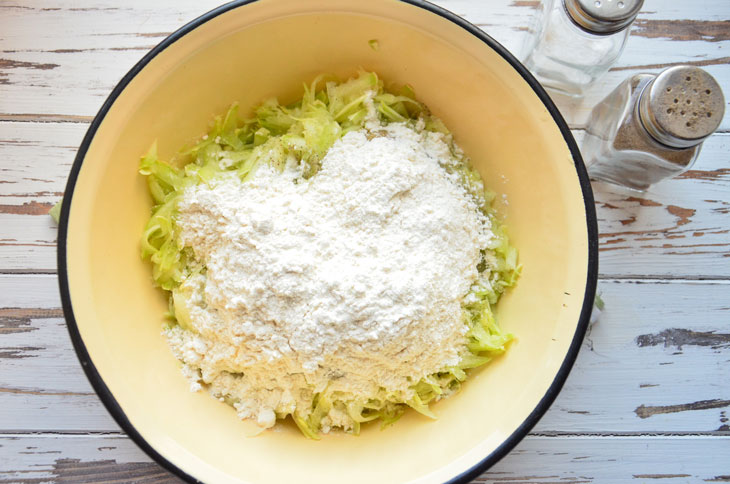 5. Mix everything well with a spoon. If the mass is too liquid, you can add another spoonful of wheat flour.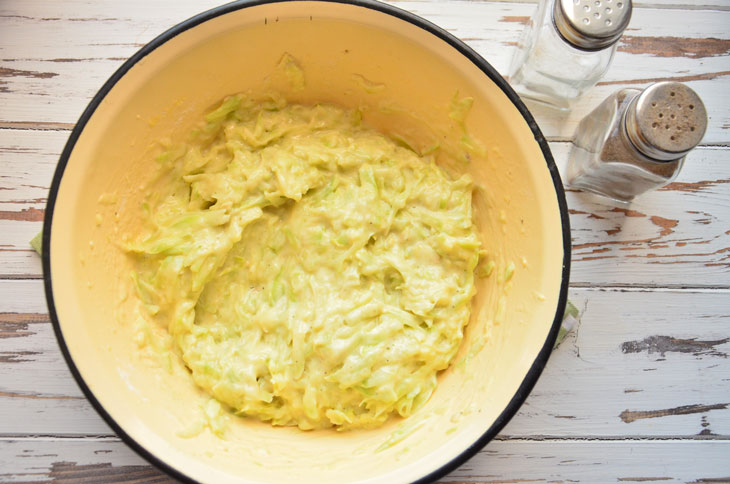 6. You will need a round shape with low sides. Cover it with foil and grease the foil with vegetable oil – it is convenient to use a cooking brush or sponge. Transfer the squash mass to the mold and spread it over the entire area.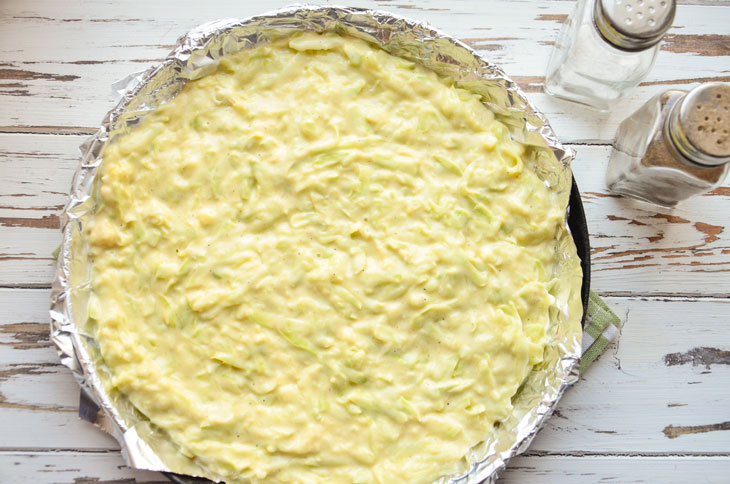 7. Wash the tomato and cut into thin circles – here you will need a sharp knife with a thin sharp blade.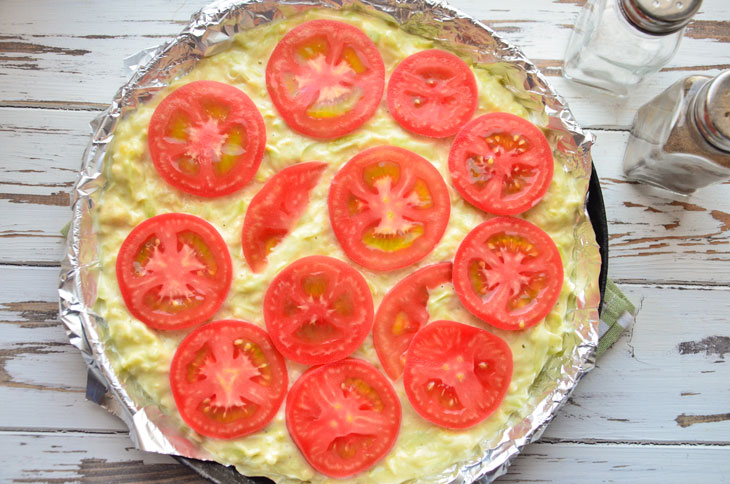 8. Hard cheese is better to take more salty than unleavened. Grate it on a coarse grater and spread it over the entire surface of the pizza.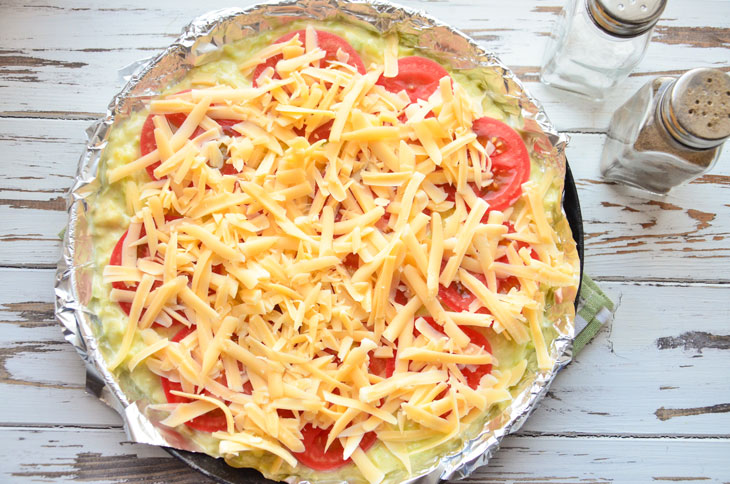 9. Send the form to the preheated oven. The optimum temperature is 180 degrees. Baking time – 30 minutes. Remove the finished pizza from the oven and let cool. Then turn over, separate the foil, cut into pieces and serve with fresh herbs.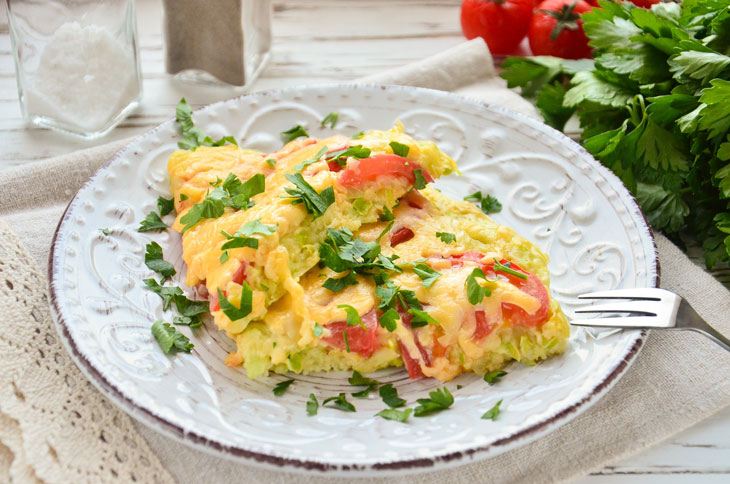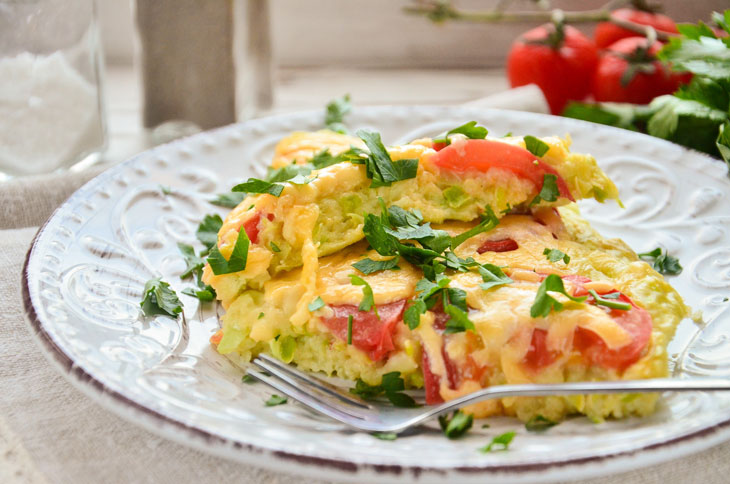 Enjoy your meal!