Zucchini with minced turkey and mushrooms are prepared simply and quickly, especially if there is already minced meat. It is better to use medium-sized zucchini, but small ones will also come in handy. If the vegetables are not the earliest harvest, then the peel can be cut off. And the middle must be removed in any case. Minced meat can be purchased ready-made or make your own.
Ingredients:
Zucchini (small) – 1 pc.
Turkey minced meat – 250 g.
Chicken egg – 1 pc.
Champignons – 3 pcs.
Bulb (small) – 1 pc.
Vegetable oil – 2 tbsp. l.
Salt – 2 pinches.
Spices – 2 pinches.
Hard cheese – 50 g.
Fresh dill – 3-4 sprigs.
How to cook:
1. Mushrooms for filling are suitable both fresh and frozen. Wash the mushrooms, cut into small pieces.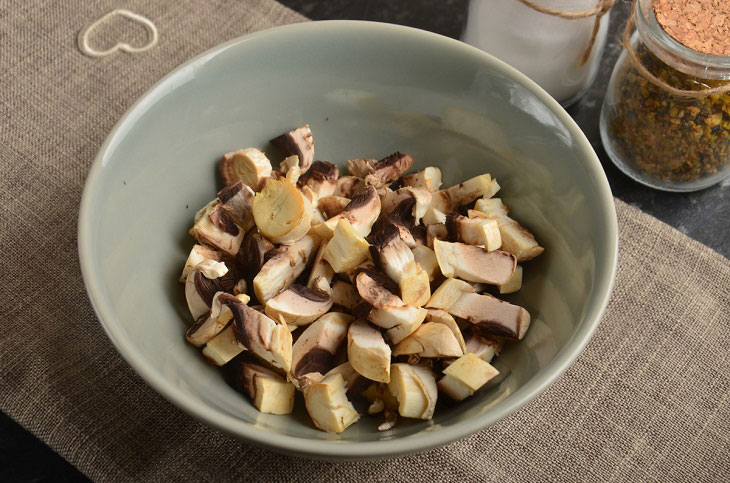 2. Send the finely chopped onion to the mushroom bowl.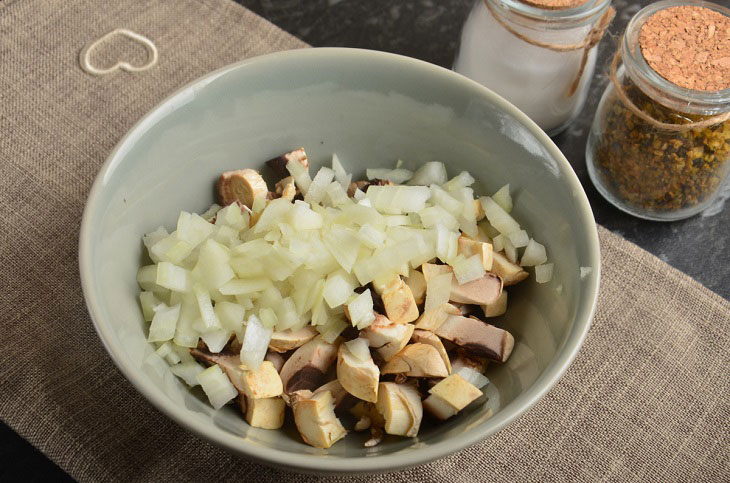 3. Fry mushrooms and onions in hot vegetable oil, stirring occasionally. You can lightly salt them. After 5-6 minutes, transfer the mushrooms to a bowl with minced meat.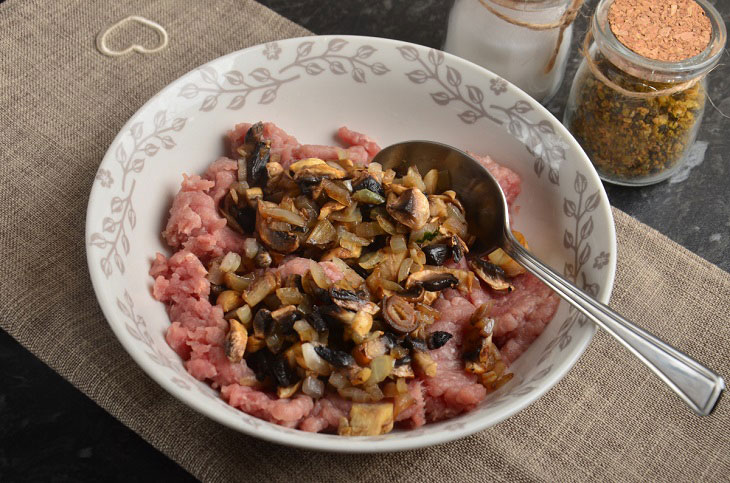 4. Add salt, spices to the bowl and beat in a fresh chicken egg. Mix thoroughly.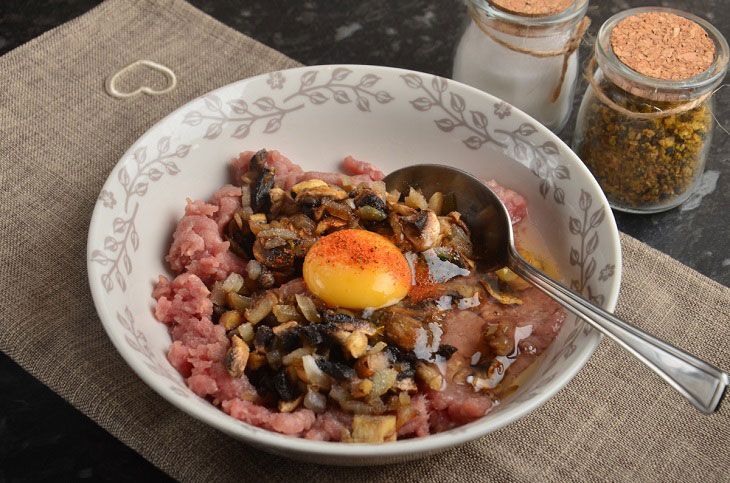 5. Wash and dry fresh dill, then chop and put in a bowl. You can use other greens or do without it.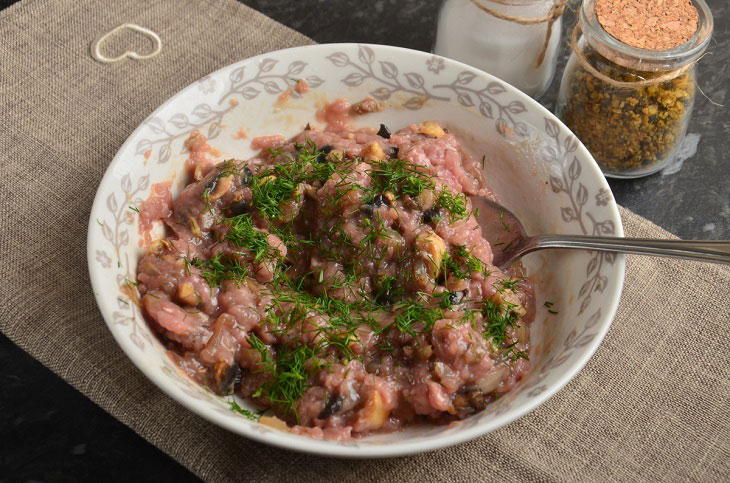 6. Wash the zucchini, cut into slices, 7-10 mm thick. Cut out the middle.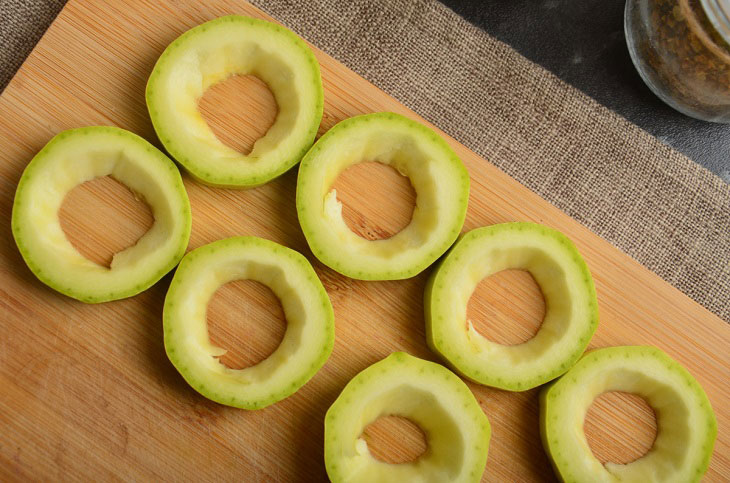 7. Fill each zucchini blank with minced meat and mushrooms. Send to bake in the oven, at 170 degrees.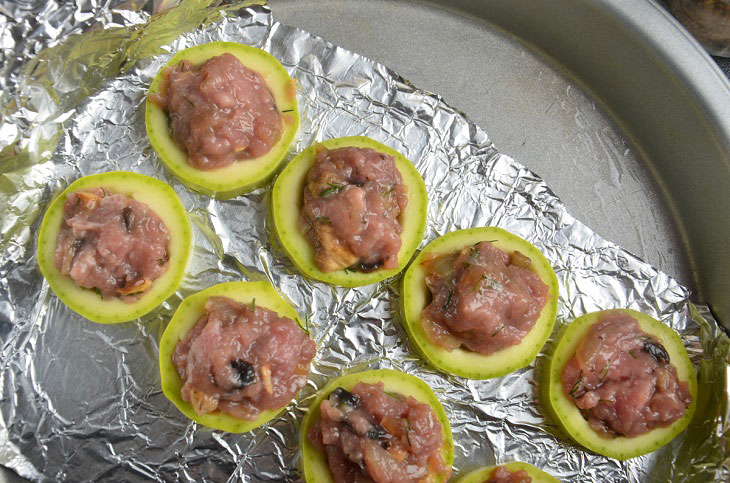 8. After 20 minutes, sprinkle each circle of zucchini with grated hard cheese. Put in the oven for another 5-7 minutes.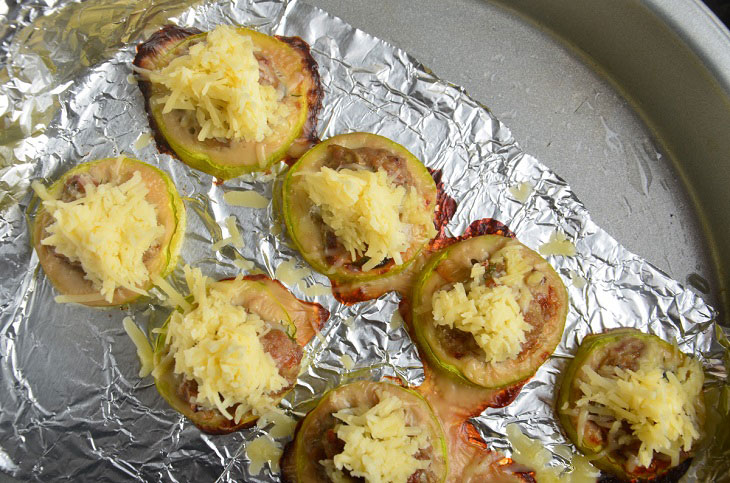 The finished snack can be served immediately, while it is hot and incredibly juicy.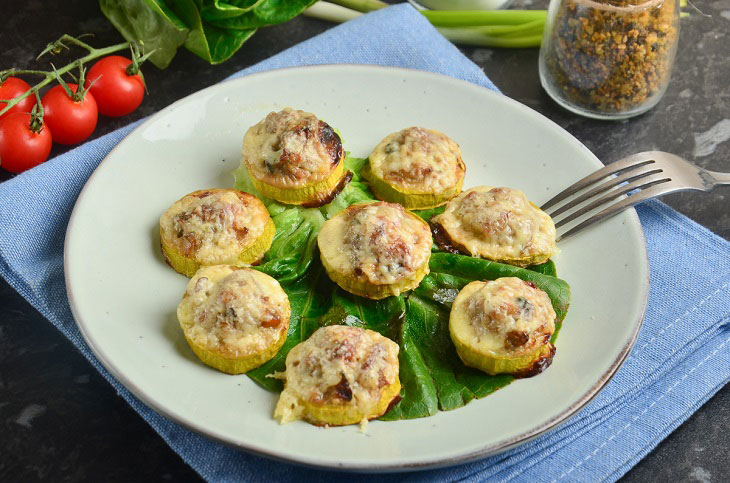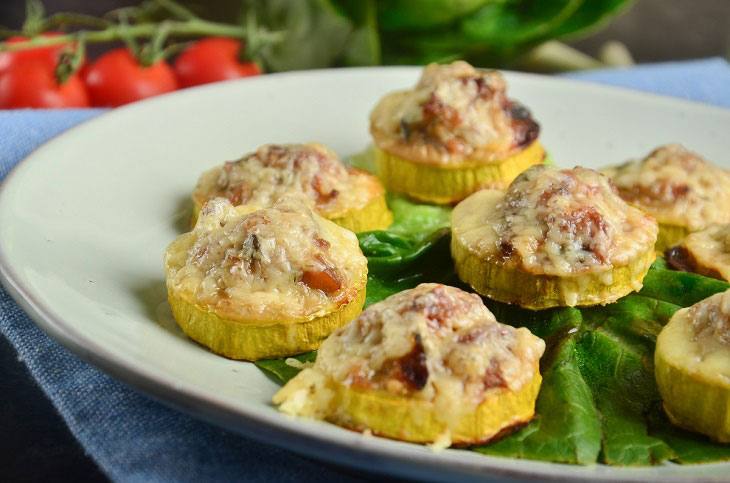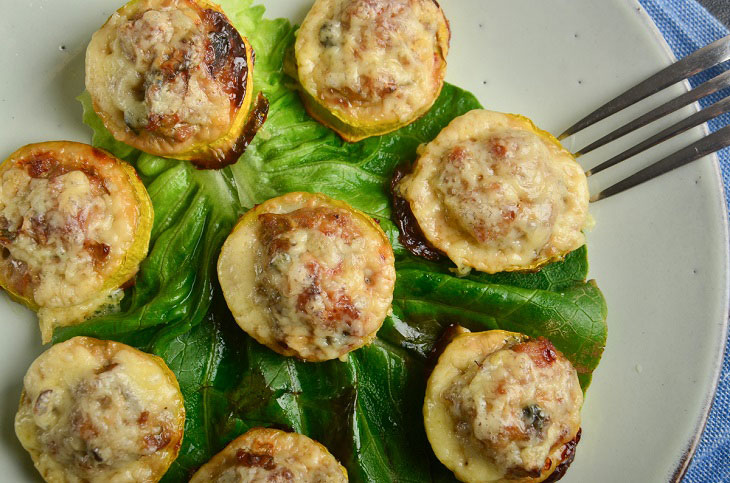 Bon appetit!