If you are a fan of spicy dishes, then this simple preparation must be in your refrigerator. Prepare adjika from hot pepper without sterilization. The technology is very simple and does not require much time and expensive products. The blank is perfect for meat or fish, for preparing various sauces, first and second courses.
Ingredients:
Hot pepper – 200 g.
Garlic – 100 g.
Himalayan pink salt – 1 tsp
Honey – 100 g.
Table vinegar 9% – 50 ml.
Suneli hops – 1 tsp
Ground coriander – 1 tsp.
Ground saffron – 0.25 tsp.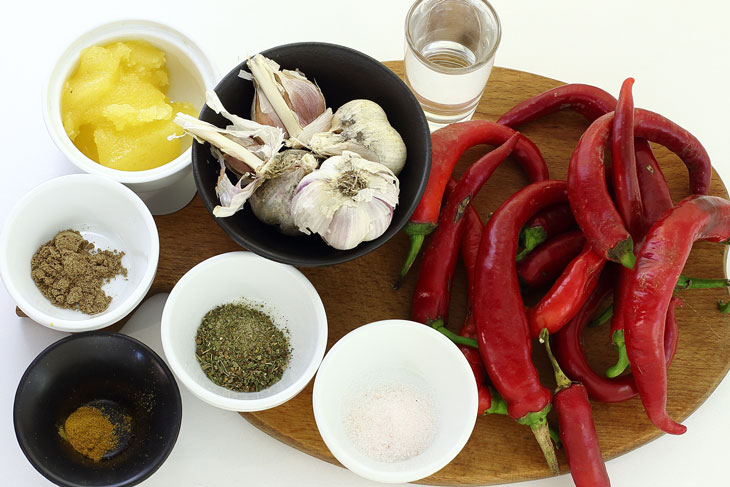 How to cook:
1. Sort hot pepper and remove bad fruits. Transfer to a colander and rinse thoroughly with running cold water.
Be sure to use rubber gloves when handling peppers.
Cut off the green tail. Cut into small pieces of any size. You can remove the seeds if you wish.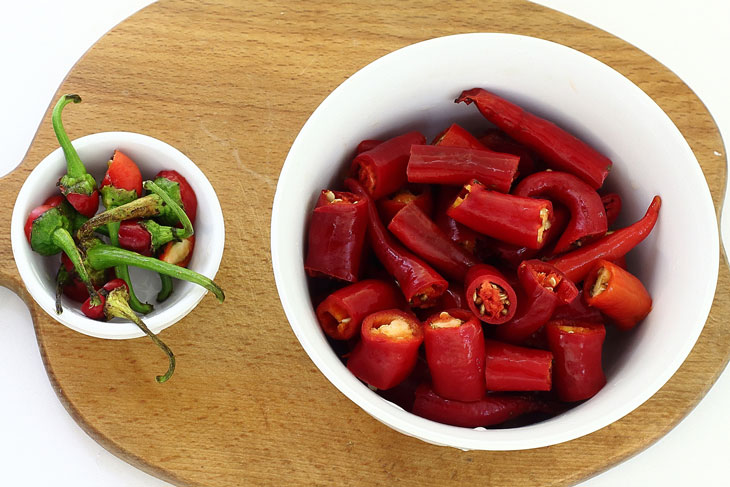 2. Peel the garlic and rinse well.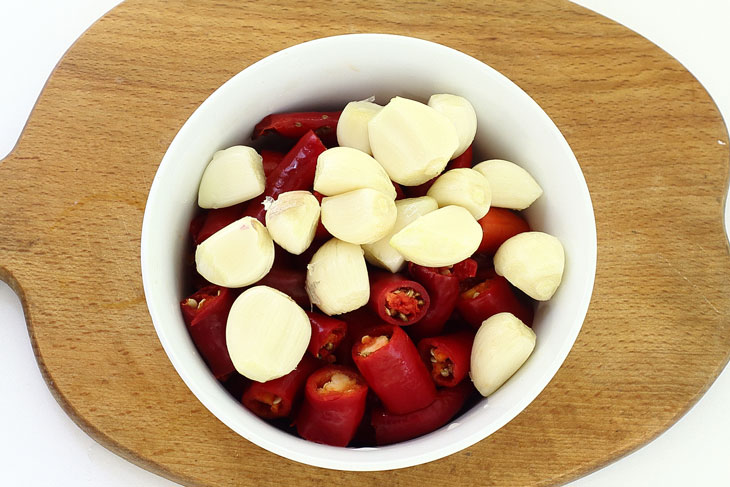 3. Pass the prepared vegetables through a meat grinder or chop in a blender. If you want a more homogeneous structure, punch with an immersion blender.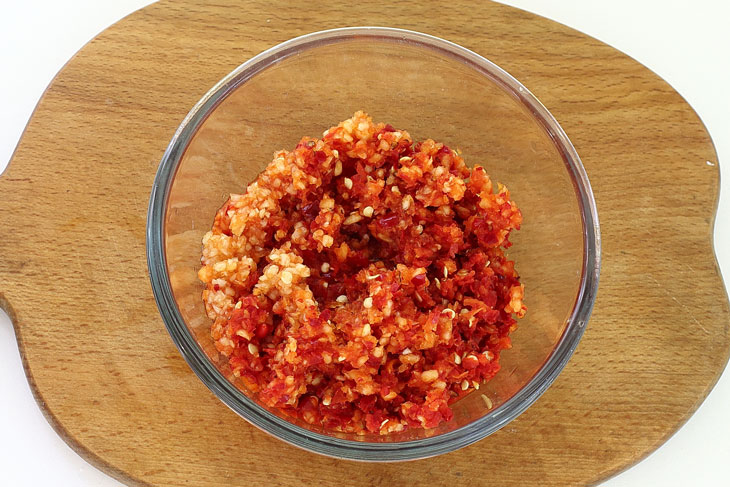 4. Add Himalayan salt to chopped vegetables, which can be replaced with ordinary rock salt, ground coriander, suneli hops, chopped saffron. Stir with a spoon until the spices are evenly distributed throughout the vegetable mass.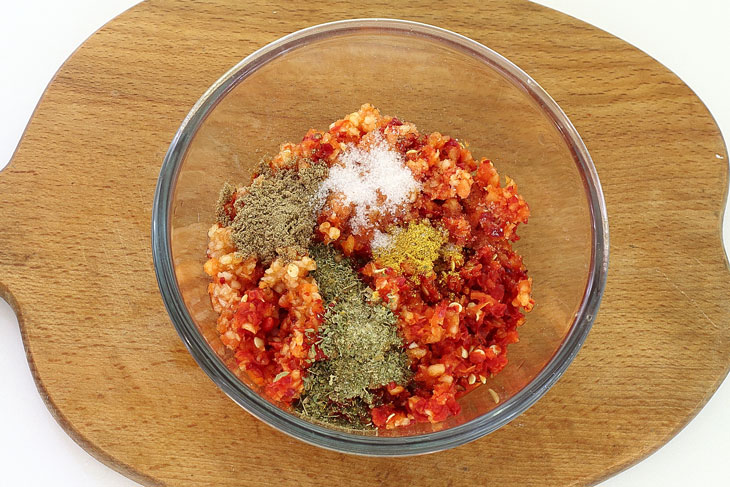 5. Add natural honey and table vinegar. Stir until the honey is completely dissolved. Vinegar can be replaced with lemon juice. Leave on the kitchen table for 1.5-2 hours. Stir from time to time.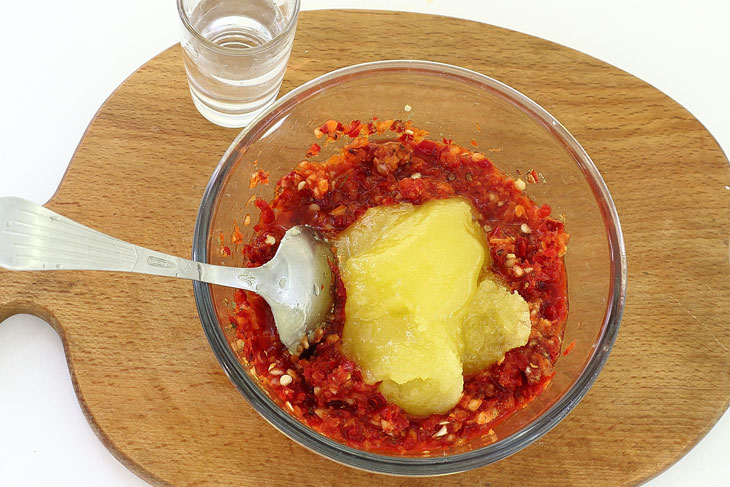 6. During this time, prepare small jars with lids. They need to be washed and sterilized well. In dry jars, pack the vegetable mixture almost to the very top. Cover with a sterile lid and send for long-term storage in the refrigerator.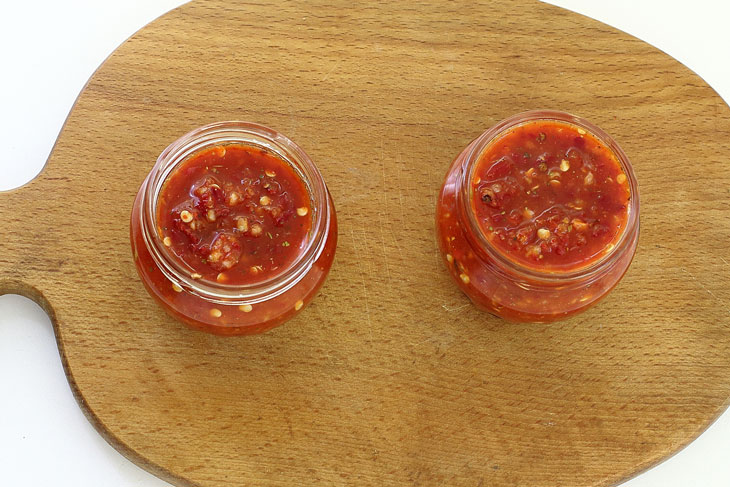 You can eat immediately after preparation. Adjika from hot pepper without sterilization is ready.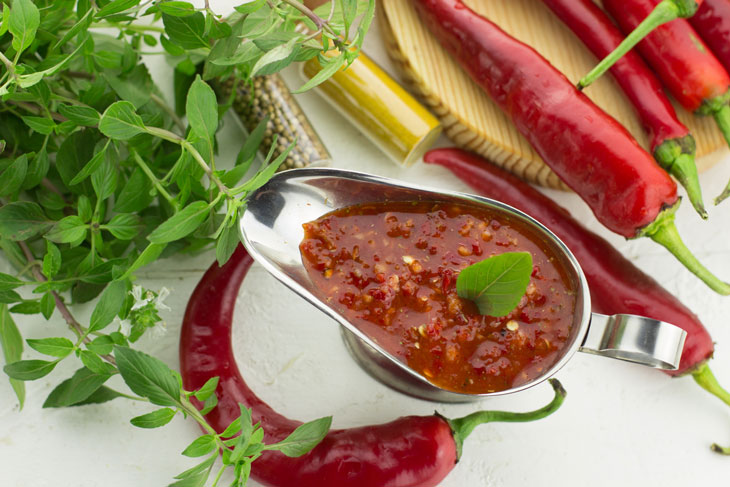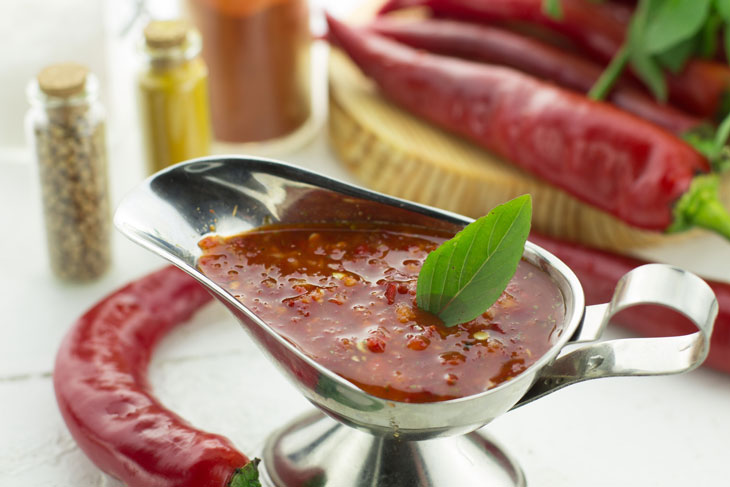 Enjoy your meal!