Many of us, even in the winter season, would not refuse a mug of delicious compote. We offer to please your family and prepare a fragrant and very tasty preparation. Fanta for the winter of oranges is prepared quite simply from affordable and inexpensive ingredients. Just one orange and half a lemon can make 3 liters of a delicious drink.
The workpiece is perfectly stored in the apartment pantry and in the cellar.
Ingredients:
Orange – 300 g.
Lemon – 100 g.
Sugar – 250-300 g.
Mint – 8-10 leaves.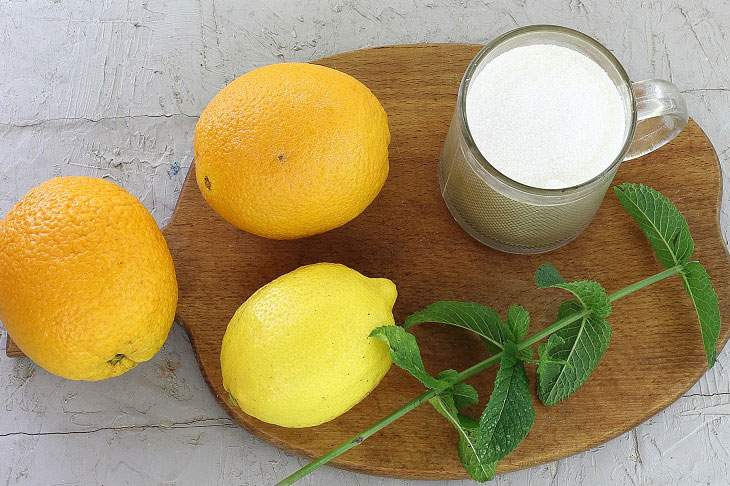 Cooking time: 60 minutes. Output: jar with a capacity of 3 liters.
How to cook:
1. The first step is to prepare the fruit. Beforehand, orange and lemon should be thoroughly washed with soda and rinsed with running water. Boil water separately and scald the fruit with boiling water to remove the wax coating.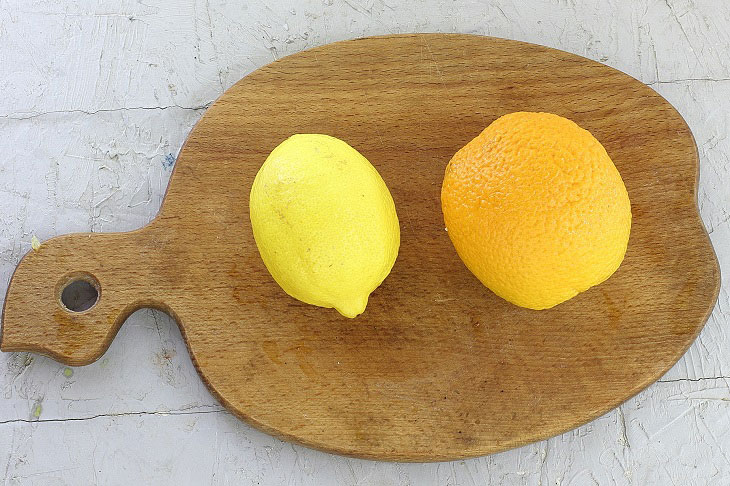 2. Cut the lemon into thin rings. Peel the orange from the skin and white film. If this is not done, the finished compote will be with a slight bitterness, which, by the way, is to the taste of many. Cut the orange into rings.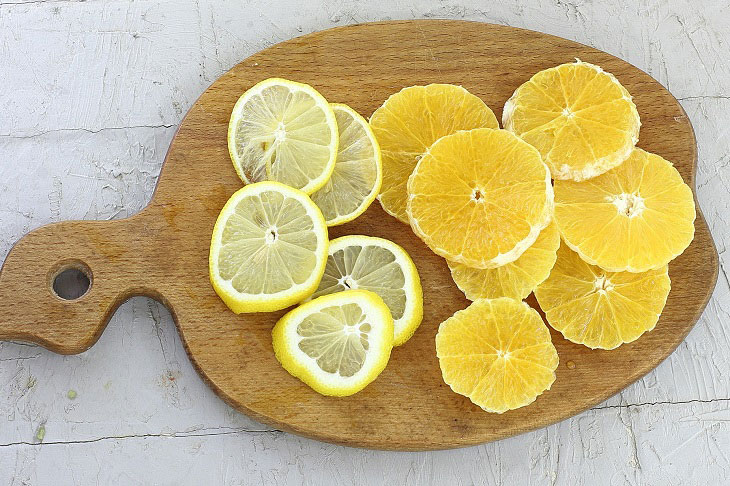 3. Now prepare a 3 liter jar. This is the most convenient container for seaming compotes. Rinse with baking soda and rinse thoroughly with running water. Boil the lid in a separate saucepan. Dip orange and lemon rings into a clean container. Rinse the mint beforehand. Tear off the leaves and lower to the citrus.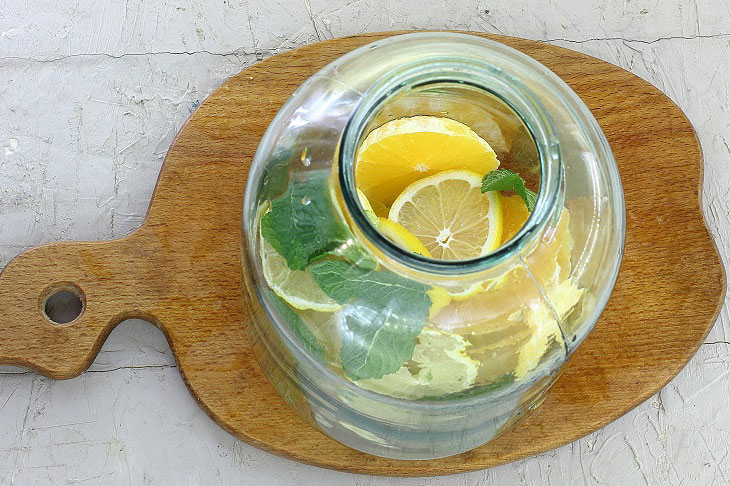 4. Boil water in a saucepan. Pour boiling water into the jar to the very top. It is even possible for the liquid to overflow through the top. To prevent the container from cracking, pour boiling water on a spoon. Cover and leave for 20-30 minutes.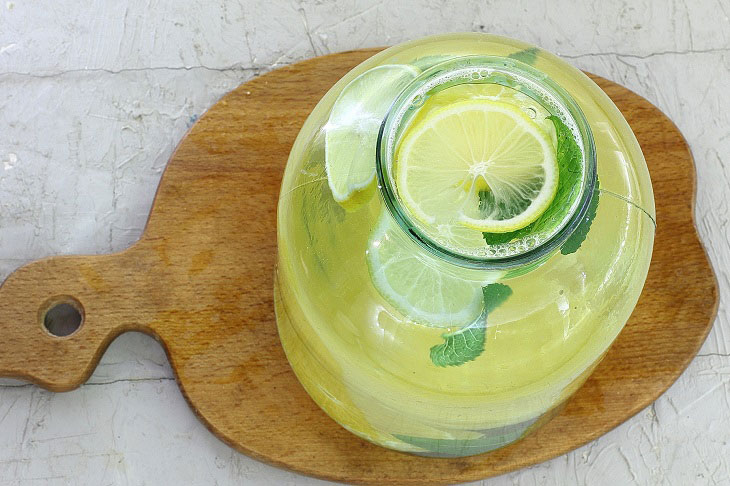 5. Fix a special lid with holes on the jar and pour the broth back into the pan. Put on fire and bring to a boil. Boil for a couple of minutes.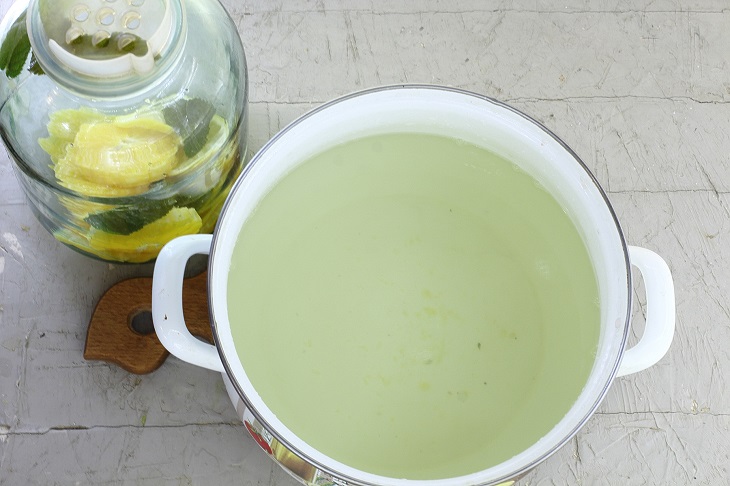 6. Pour boiling water into the jar to the very top. The second time the spoon can not be used, as the container is well warmed up. Cover and leave for 20-25 minutes.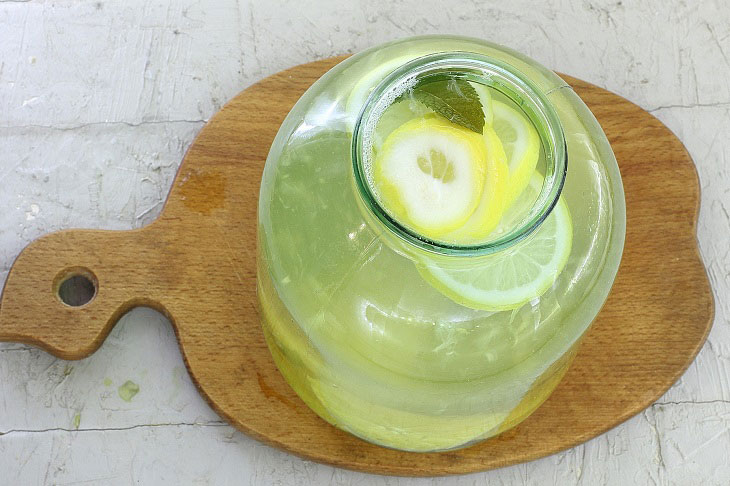 7. Drain the fragrant liquid into a saucepan. Pour in the sugar. Stir and bring to a boil. Cook for 2-3 minutes over low heat. Taste and, if necessary, bring to the desired result.
If the compote is too sweet, you can add a pinch of citric acid.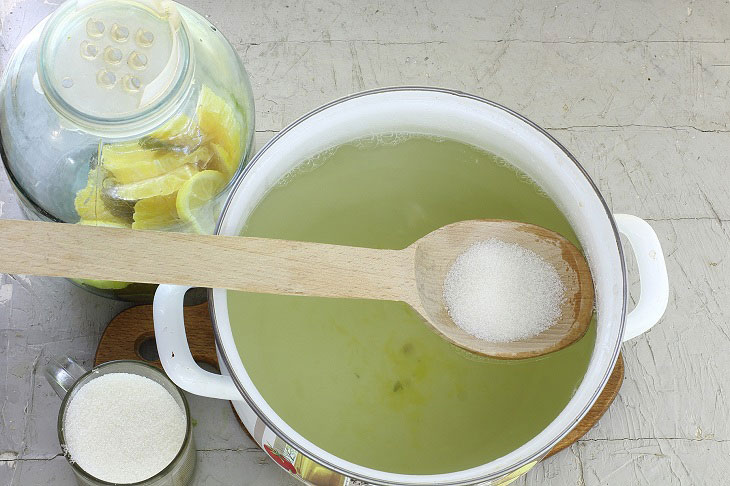 8. Pour boiling broth into a jar of fruit to the very top and seal tightly. Turn over and wrap well. Leave until completely cool. Then move to the pantry.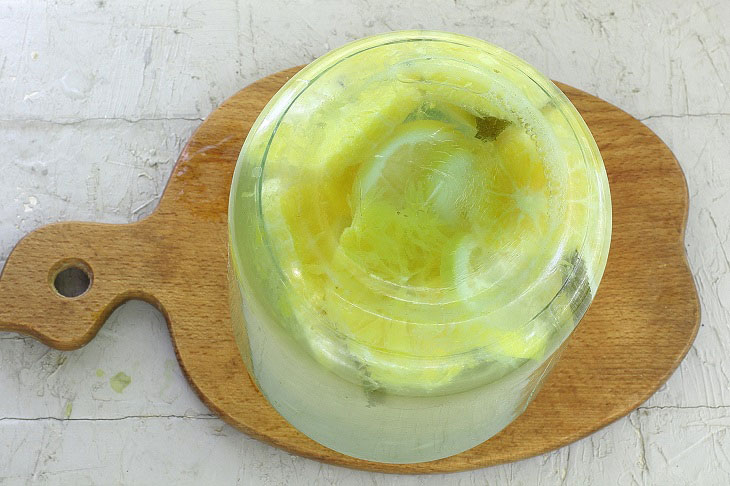 Fanta for the winter of oranges is ready. Delicious preparations for you!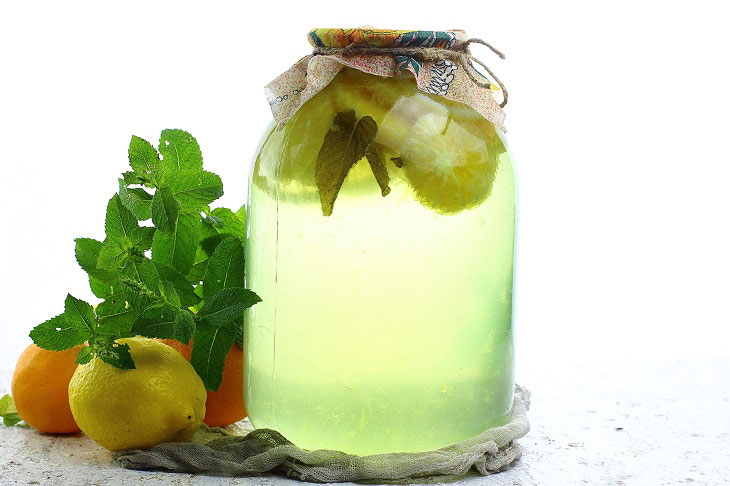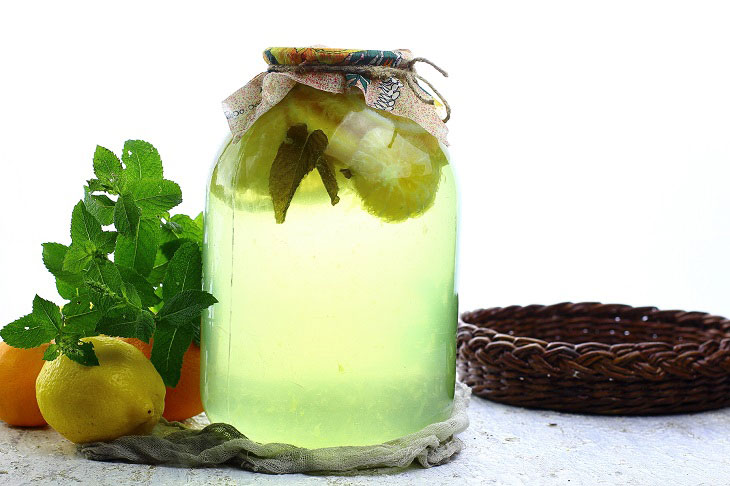 Enjoy your meal!