Crispy cucumbers for the winter are the dream of any housewife. Few people can resist such an appetizer. But cucumbers do not always turn out soft and they are not always ideally stored in an apartment. Today's recipe will help you prepare crispy cucumbers that are stored all winter and do not explode even in an apartment. In order for cucumbers to stand well and not become cloudy, they need to be sterilized for a short time. Vegetables will remain crisp and will stand even until spring.
Ingredients:
For 2 liter jars:
Cucumbers – 1 kg.
Water – 1 l.
Sugar – 2 tbsp. l.
Salt – 2 tbsp. l.
Vinegar – 50 g.
Garlic – 2-3 cloves.
Bay leaf – 2 pcs.
Peppercorns – 6-8 pcs.
Dill umbrellas – to taste.
Horseradish leaf – to taste.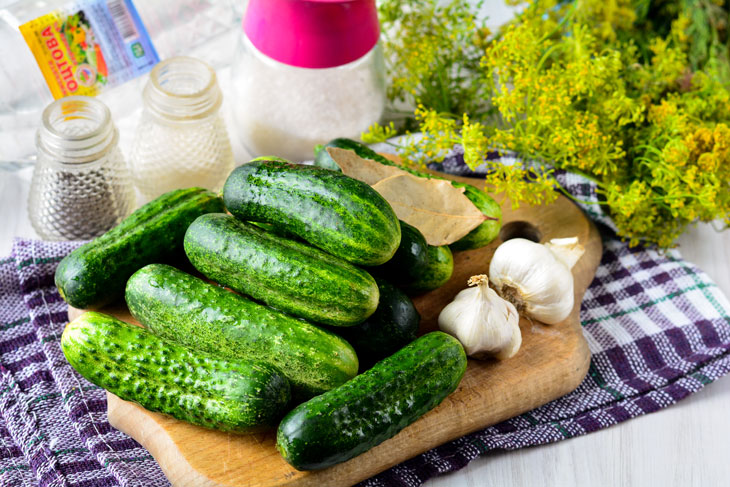 How to cook:
1. Prepare jars and lids – sterilize in a way convenient for you. You can over steam, in the oven or in the microwave. In clean jars, put the spices on the bottom, dividing them equally into two liter jars: pieces of horseradish leaves, several dill umbrellas, peppercorns, bay leaves and cloves of garlic.
From spices, cucumbers will become more fragrant. The horseradish leaf will give the cucumbers a crunch.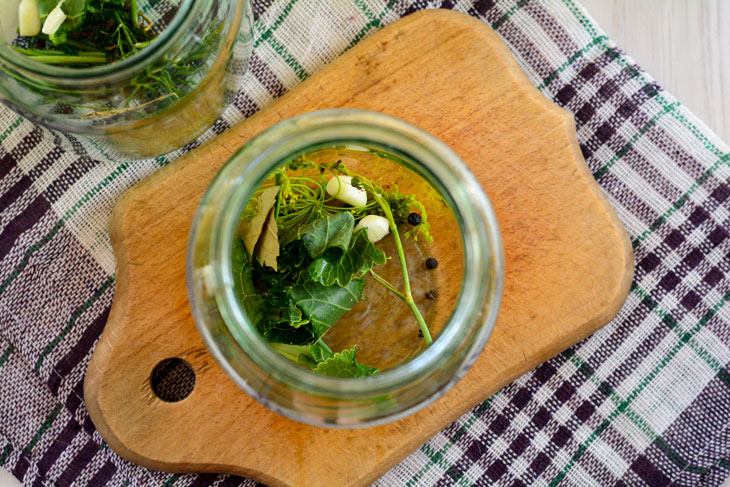 2. Wash cucumbers and put in jars, filling to the top.
Top cucumbers, if they do not fit whole, can be cut in half, they will not deteriorate and will also be tasty.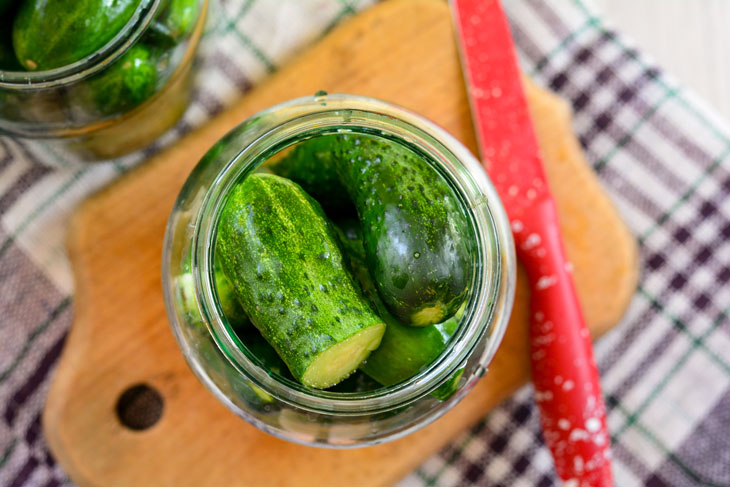 3. Boil water for the marinade, add salt, sugar, mix and after a couple of seconds they will dissolve, turn off the heat and immediately pour in the vinegar, mix and the marinade for crispy cucumbers is ready.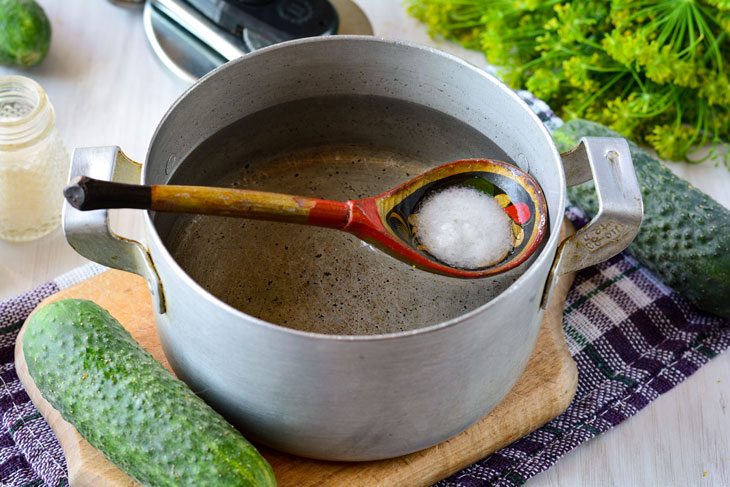 4. Pour cucumbers in jars with hot marinade.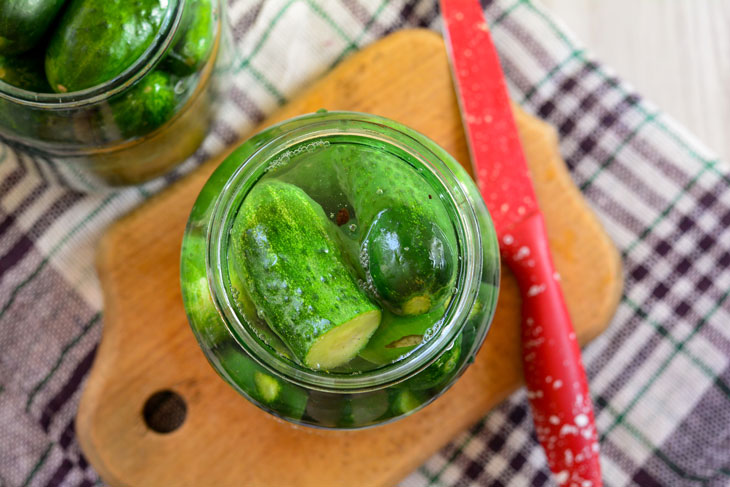 5. Put to sterilize in a pot of warm water. As soon as the water in the pan begins to boil, it is fashionable to take it out.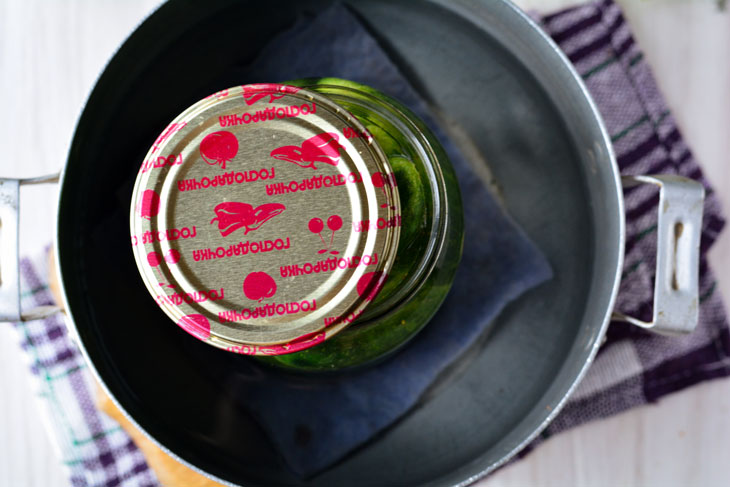 6. Get the sterilized cucumbers, immediately roll them up with iron lids using a seaming key.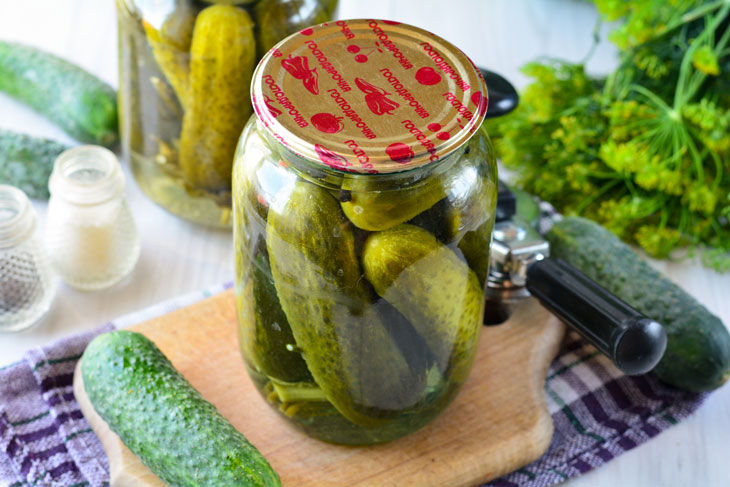 Let the jars of cucumbers cool under the covers, you can leave them like this overnight. In the morning, cucumbers can be rearranged for storage in the pantry or basement.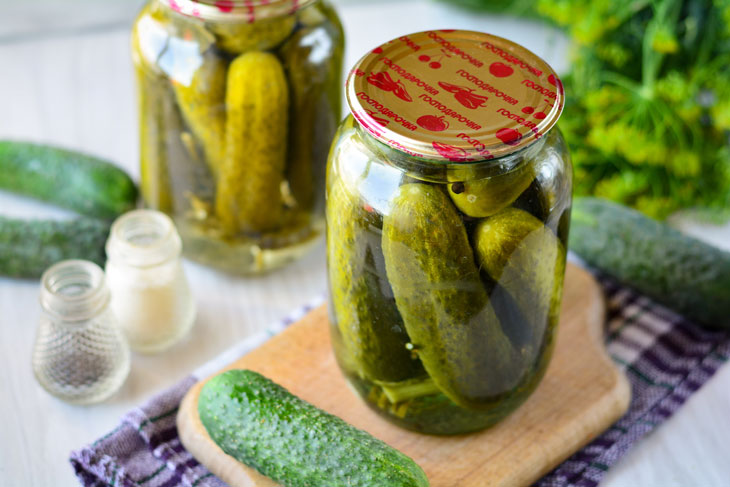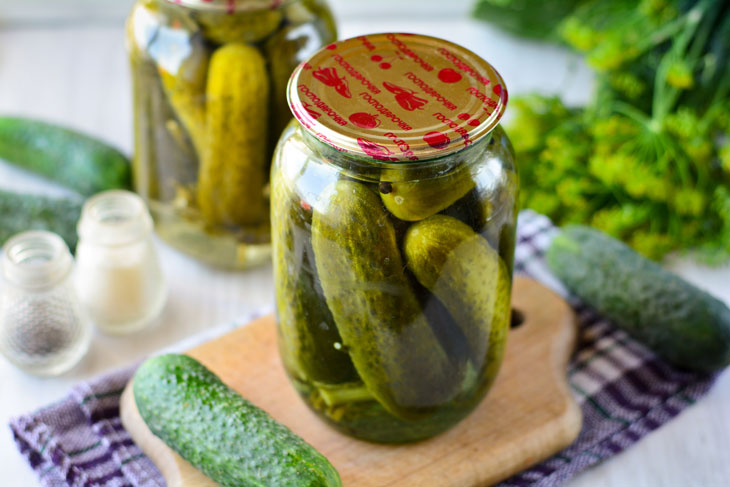 Enjoy your meal!