Cucumbers in mustard filling for the winter are strong and crispy, with a characteristic mustard flavor. They are prepared quite simply, so if for the first time you decide to conduct a culinary experiment in the field of preservation, feel free to try to harvest just such cucumbers.
As a snack, they are good if served with potatoes in any form. Especially if you are planning a lean meal. You can also use such an appetizer as an ingredient for another, more complex appetizer or salad.
Ingredients:
Cucumbers – 1 kg.
Salt – 1 tsp (under the knife).
Sugar – 1/3 tsp
Mustard powder – 1 tbsp. l. (under the knife).
Vegetable oil – 50 ml.
Table 9% vinegar – 20 ml.
Black ground pepper – ¼ tsp.
Fresh parsley – 10 sprigs.
How to cook:
1. Give preference to firm, not overripe cucumbers of small or medium size. Wash them, cut off the tips, check each vegetable for bitterness. Cut the cucumbers into quarters, each in half again. Place in a large bowl or saucepan.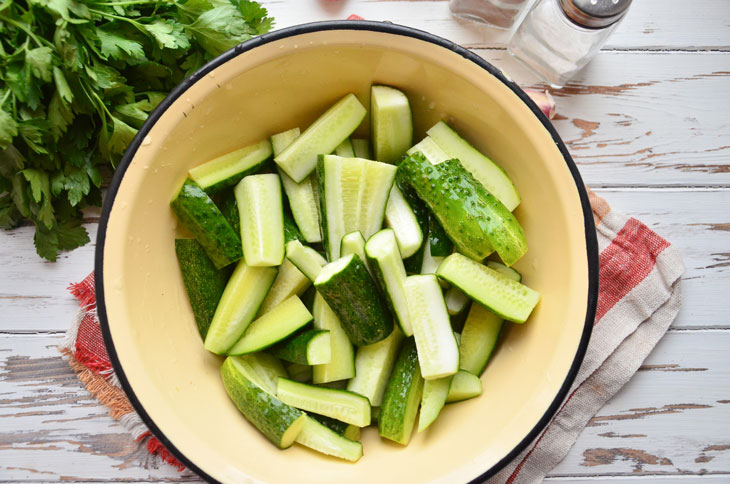 2. Add salt, sugar and spices (you can do with black pepper).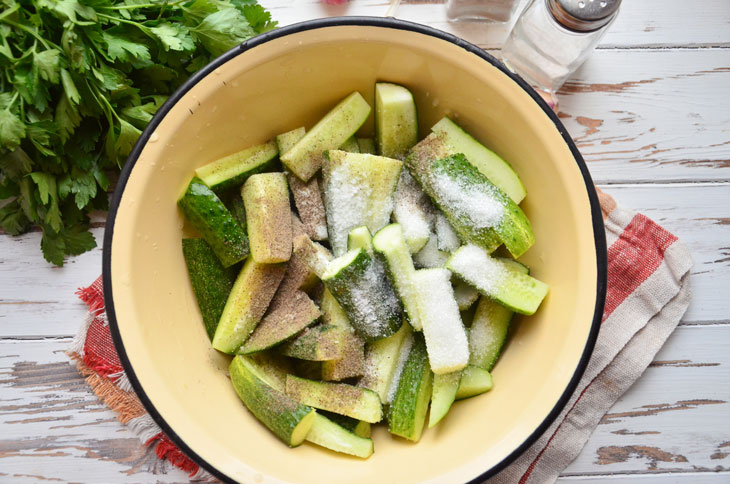 3. Now pour the oil and table vinegar into the bowl. You can use a measuring cup or a tablespoon.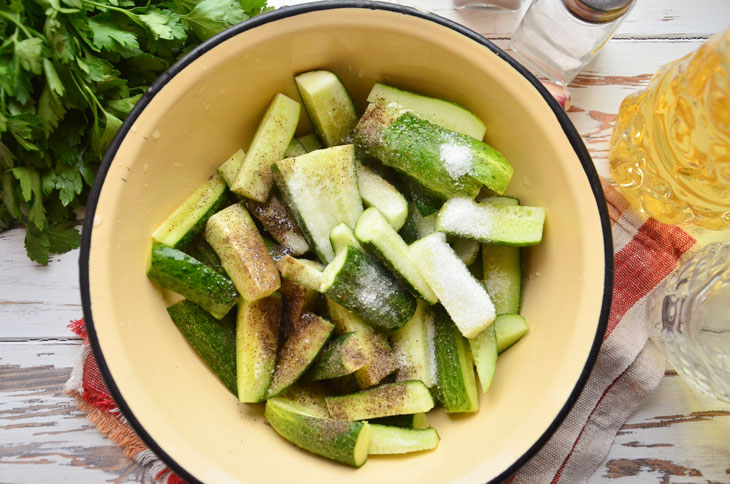 4. Wash fresh herbs (dill or parsley), finely chop and pour into a bowl along with mustard powder.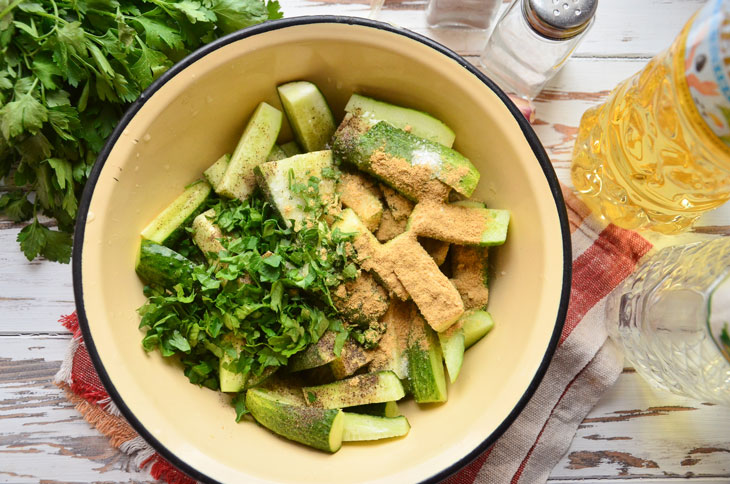 5. Mix well. Be sure to cover the bowl with a lid and refrigerate for 4-5 hours.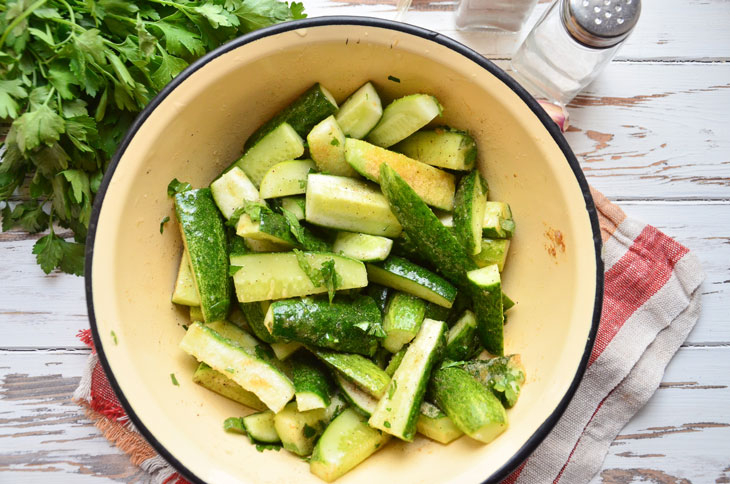 6. Arrange the snack in clean, dry jars. Also distribute the marinade. Top up with boiled water to the very top.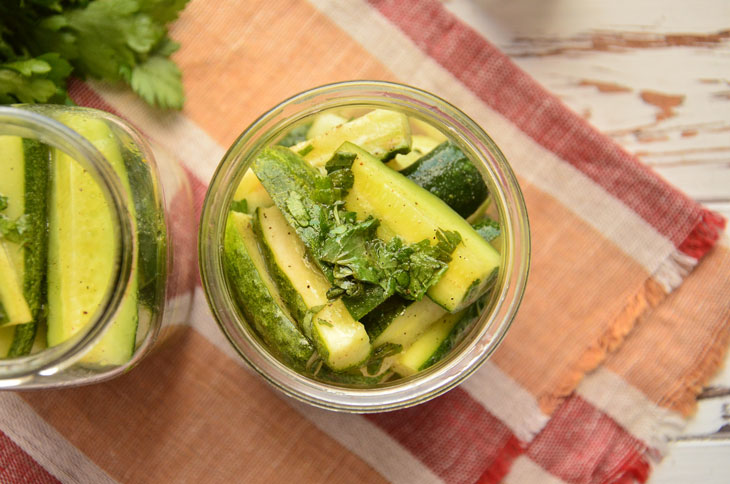 7. Loosely covering the jars with lids, put them in a saucepan, laying a cloth on the bottom. Fill the pot with water up to the "shoulders" of the jars. Sterilize after boiling water in a saucepan for 15 minutes.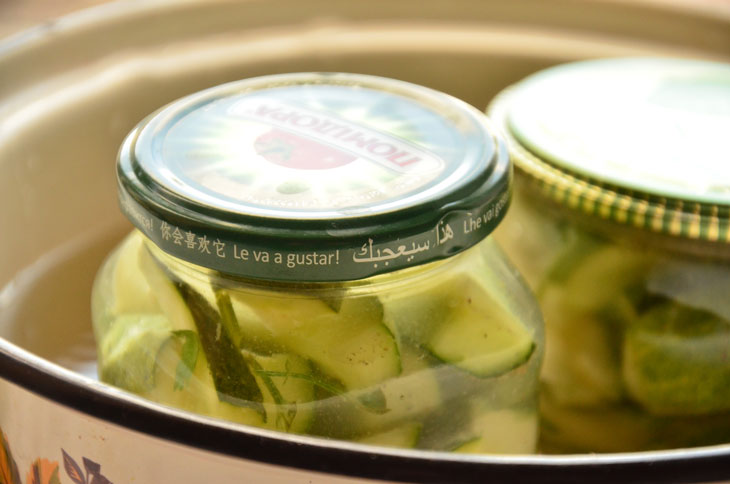 8. Carefully remove the hot jars from the pan, seal and let cool upside down. After a day, clean in the pantry or cellar.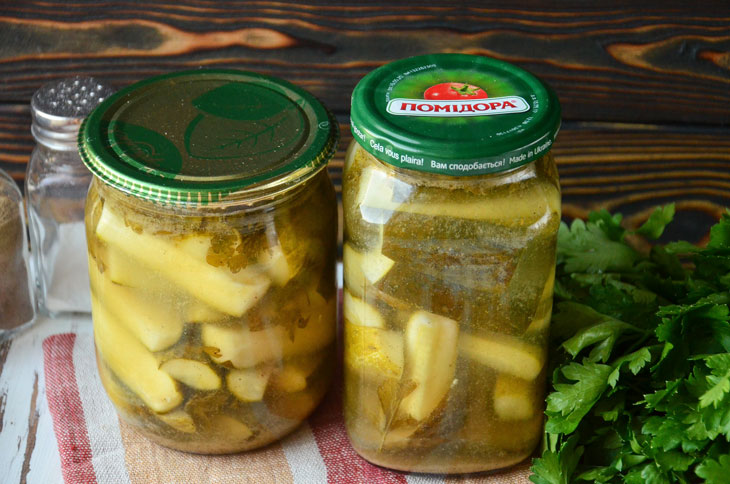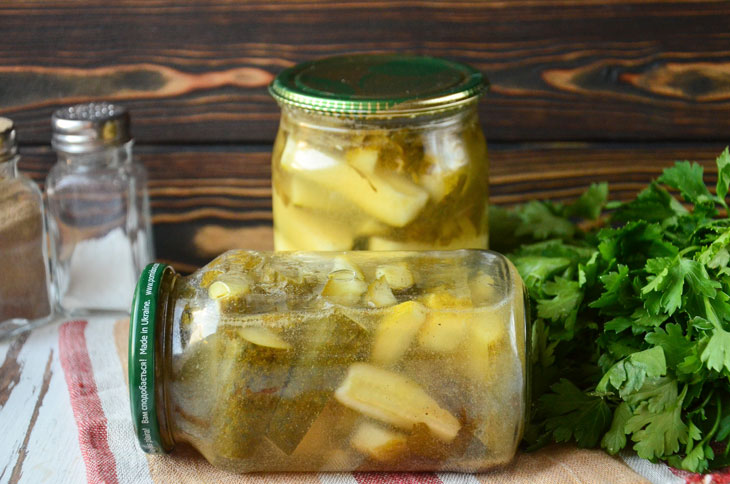 Enjoy your meal!