Cutlets "Royal Fingers" always turn out very tasty and juicy. That is why, if you do not know what original dish to cook on the festive table, you should definitely opt for this recipe.
When choosing meat, you can safely buy the one that you like the most. It can be chicken fillet, ready-made minced pork or even a mixture of pork and beef. If you want the cutlets to come out more dietary, do not fry them in a pan, but bake them in the oven, and do not add mayonnaise to the minced meat, replace it with yogurt without additives.
As a filling, use high-quality butter and hard cheese. It is best to fry cutlets in a pan with a non-stick coating in a sufficient amount of vegetable oil.
Ingredients:
Chicken fillet – 250-300 g.
Egg – 1 pc.
Onion – 1 pc.
Hard cheese – 50 g.
Mayonnaise – 0.5 tbsp. l.
Butter – 70 g.
Greens – 1 bunch.
Vegetable oil – 50 ml.
Paprika – 2 pinches.
Flour – 1.5 tbsp. l.
Dried garlic – 1 pinch.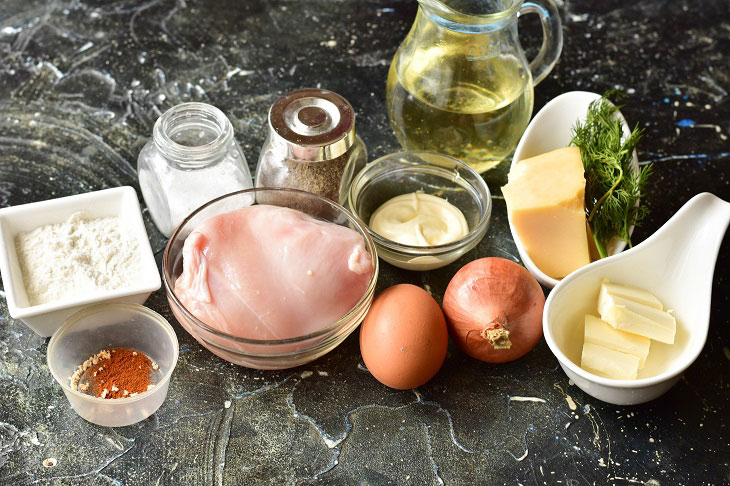 How to cook:
1. Wash the meat very well under running water. After that, twist it in a meat grinder, for convenience, cut it into smaller pieces. Peel the onion and twist it too.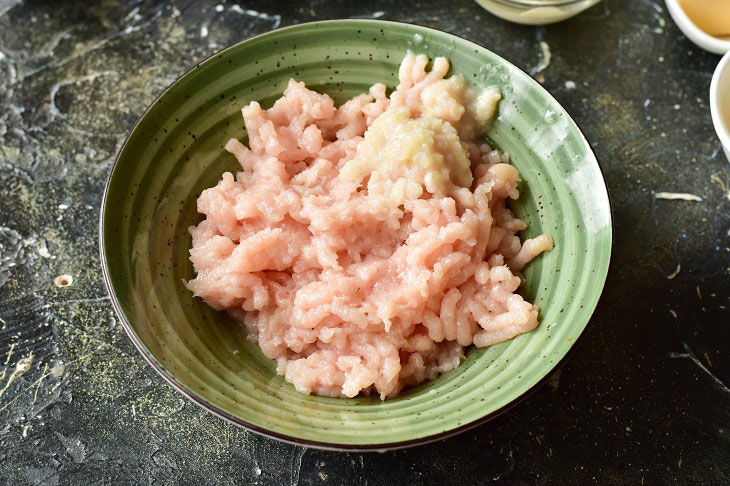 2. Add salt, pepper, paprika and put mayonnaise there.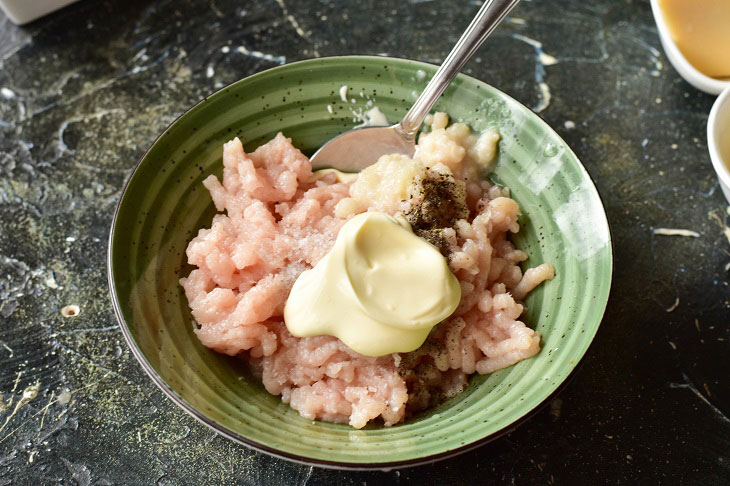 3. Cut the butter into pieces, grate the hard cheese, chop the greens. Roll half of the pieces of butter in greens, and the second in grated hard cheese.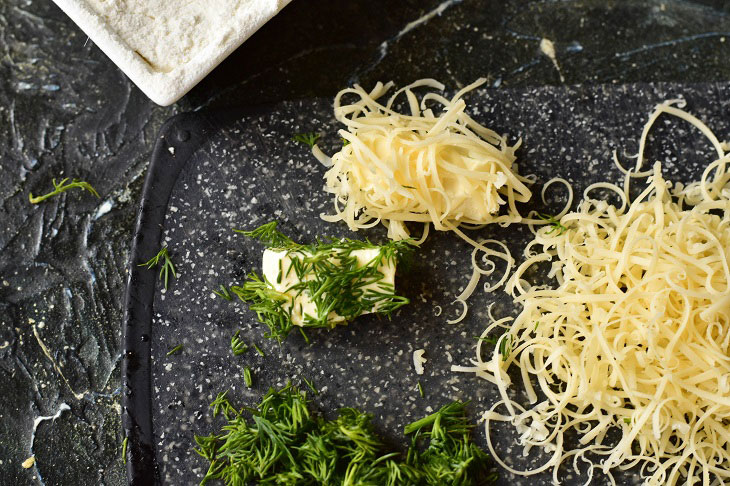 4. Form a meat loaf out of minced meat. Put butter with herbs in the center. Make the second cutlet in the same way, only use butter and cheese.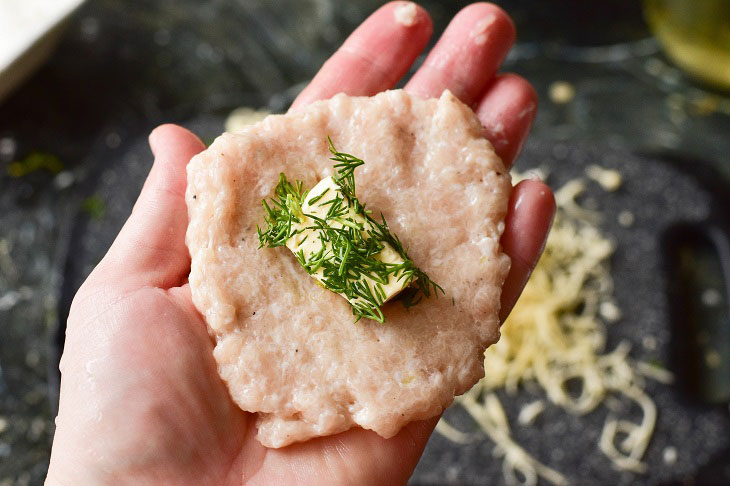 5. Form cutlets. Now dip them in batter, for the preparation of which shake the egg with flour in a bowl. Dip the cutlet in the prepared batter.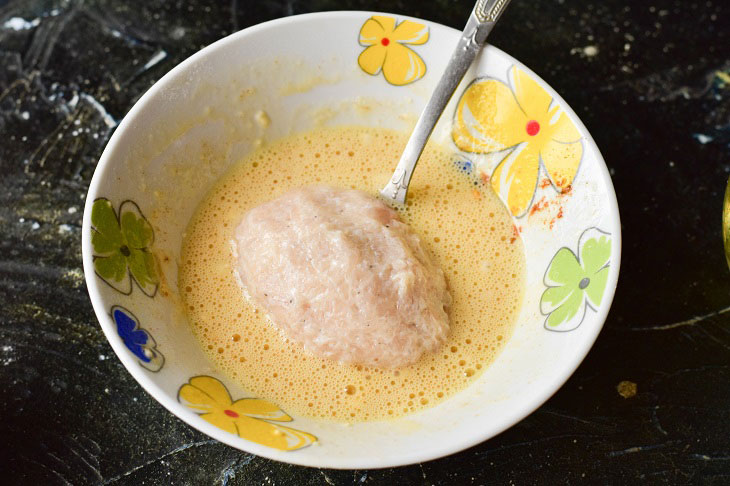 6. Now put all the cutlets in a pan, in which be sure to heat the vegetable oil.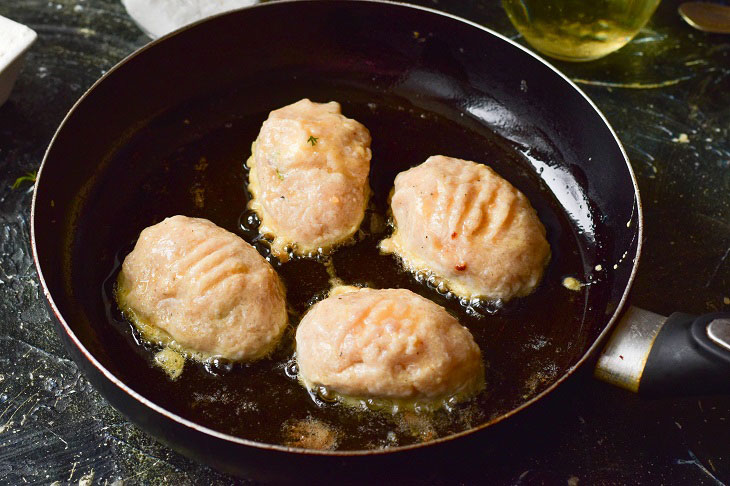 7. Fry the cutlets over low heat for 3-5 minutes on each side.
Turn the cutlets with a spatula, not a fork, so as not to accidentally pierce them, otherwise the butter may run out.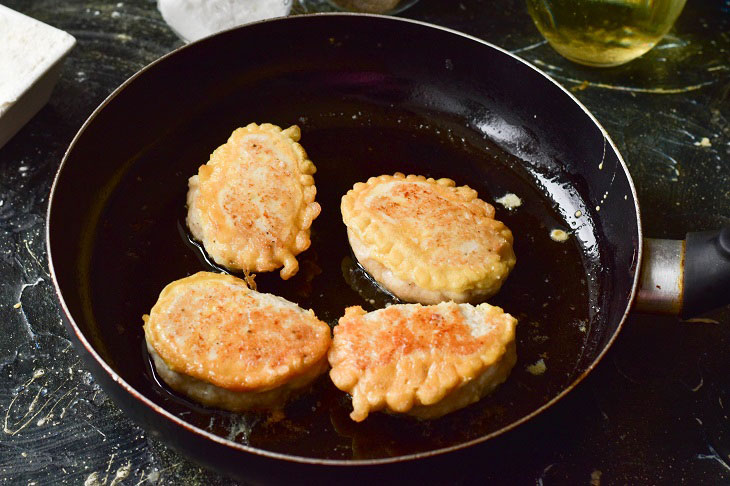 Put the finished cutlets "Royal Fingers" on a dish. Serve them to the table.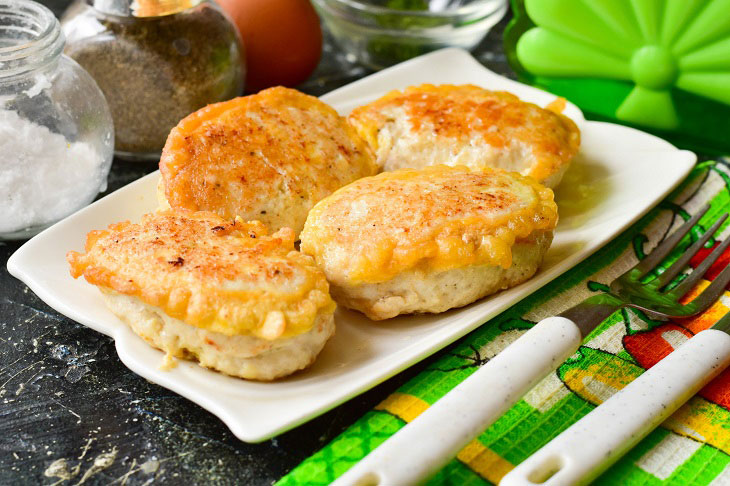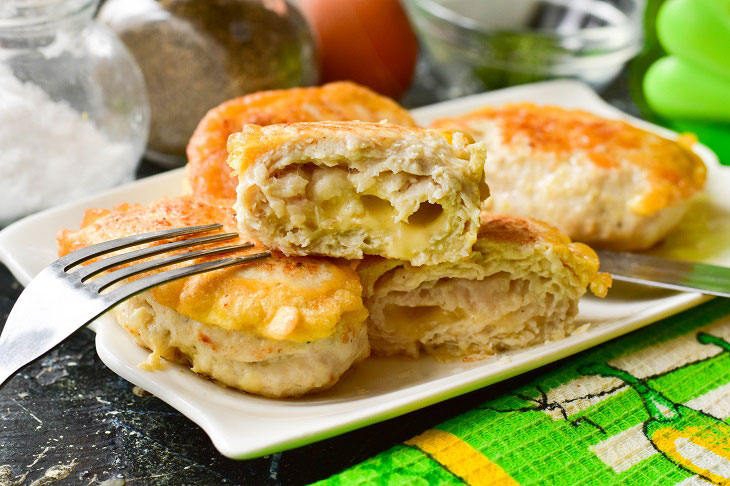 Bon appetit!