Mackerel is such a fish that everyone should definitely include in the diet. It is not only useful, but also quite tasty. There are many recipes with this fish, today we will dwell in more detail on the recipe for making dry-salted mackerel in a bag per day. This recipe is one of the easiest, since you do not need to prepare any marinade and dishes. The fish is salted in the most common plastic bag.
When choosing a mackerel in the market or in a specialized store, you should pay close attention to its appearance. It should be shiny and free of yellow stains.
You can serve ready-made mackerel as an independent snack, or cook any second course for it. Fish is best combined with mashed potatoes or regular boiled.
Ingredients:
Mackerel – 1 pc.
Salt – 2 tbsp. l.
Sugar – 1 tsp
Bay leaf, peppercorns or allspice – optional.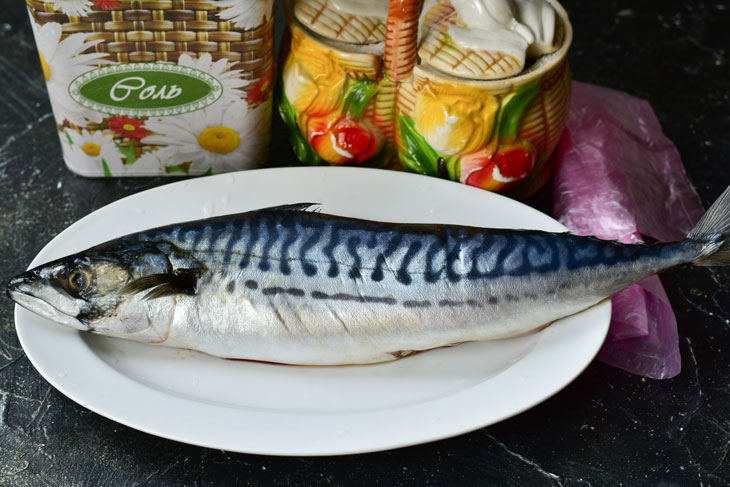 Cooking:
1. Pour salt and sugar into a large bowl, mix.
At this stage, you can add pepper and bay leaf to the spices.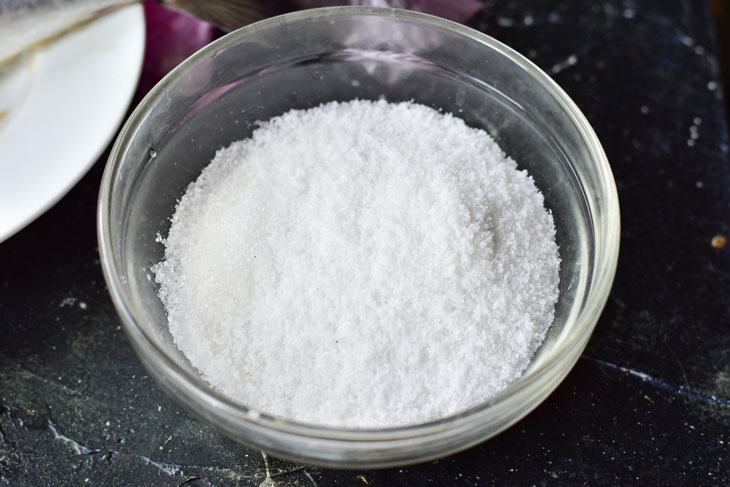 2. Cut off the head of the mackerel. Make an incision along the abdomen, remove all the insides, a black film. Wash the fish well under running cold water.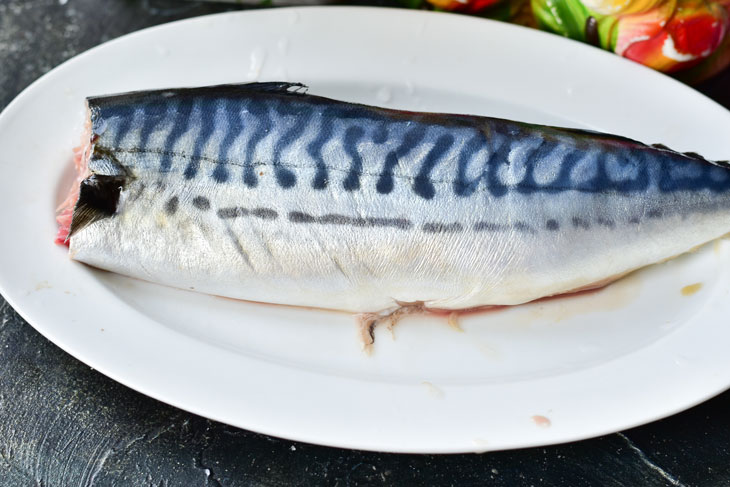 3. Now rub the fish well on both sides and inside the abdomen with salt mixed with sugar.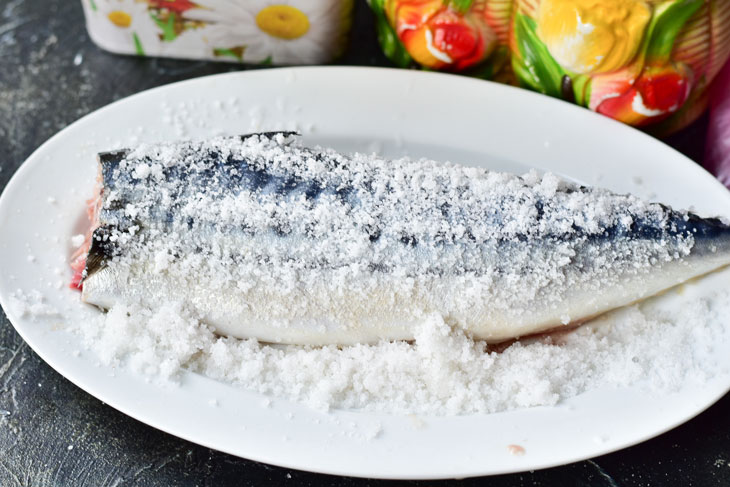 4. Put it in a regular plastic bag.
If there is salt with sugar left, then pour it on top of the fish.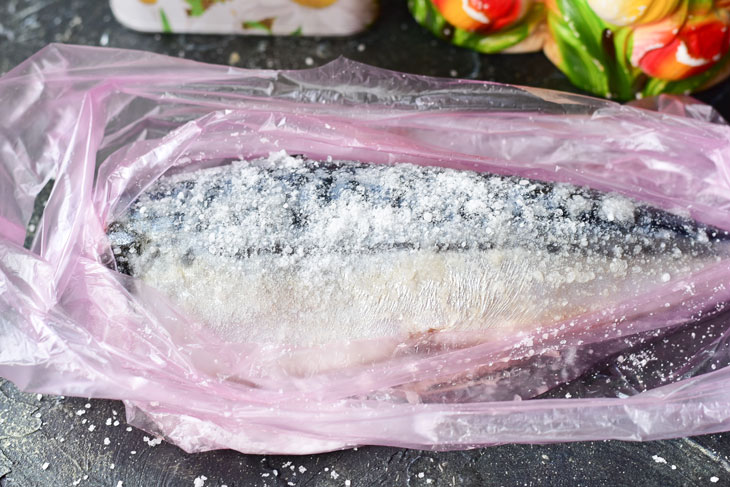 5. Wrap the edges of the bag well. Send it to the refrigerator for a day.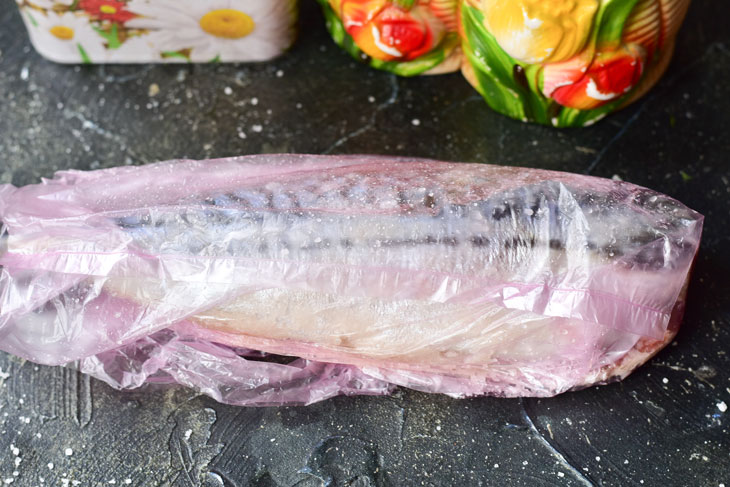 6. After a day, take the fish out of the bag, rinse the salt and sugar under running water.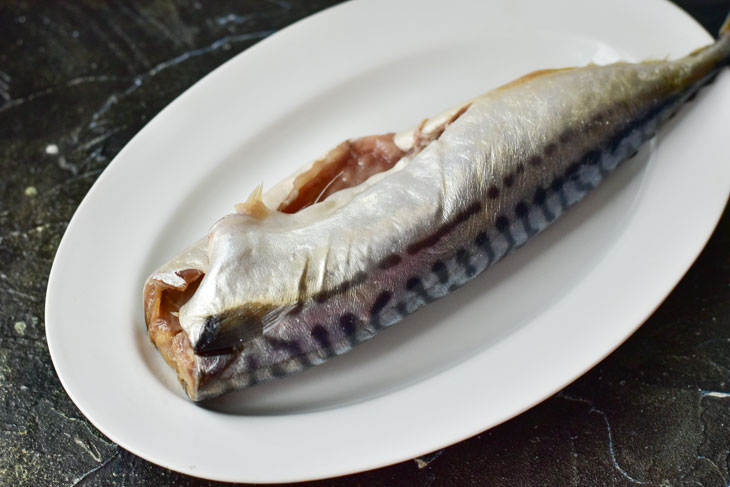 9. Then cut the mackerel into pieces, put them on a dish and serve.
You can pour it with vegetable oil and put slices of chopped onion on top.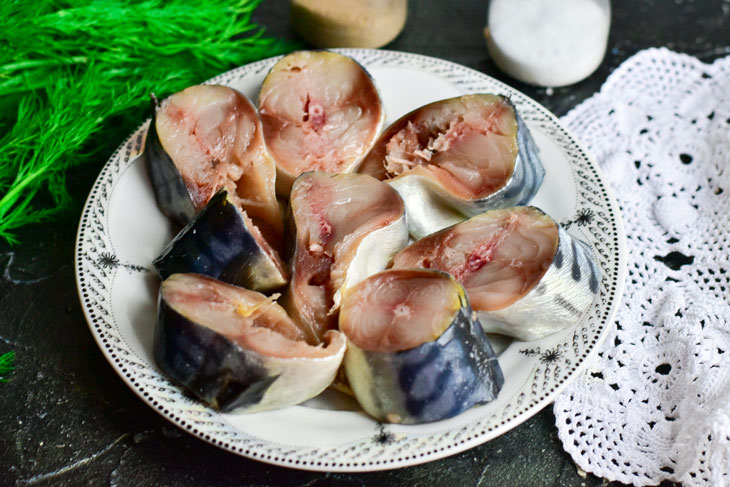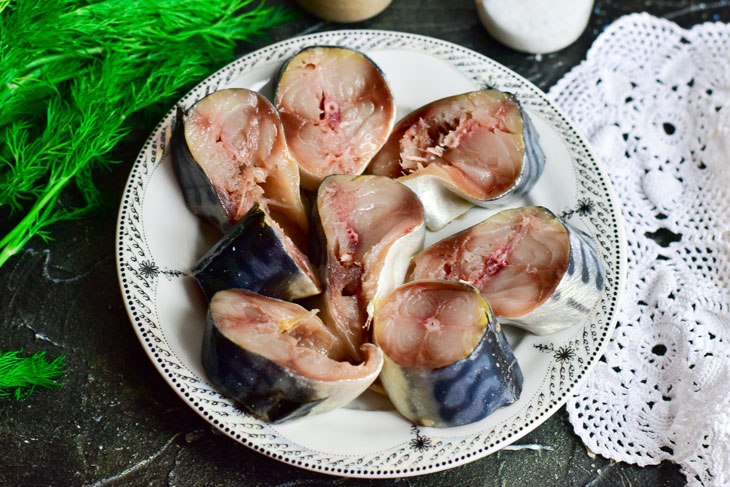 Bon appetit!