Dry jelly is an excellent base for homemade cakes and desserts. From it you can make a cake, pie, charlotte, soufflé or cream cake. We offer you a recipe for jelly pie according to a forgotten recipe from Soviet times. Previously, dry jelly was sold in a briquette weighing about 200 grams. In our supermarkets, such semi-finished products are sold in the form of a dry mix weighing 35 grams. Choose jelly with a bright color and slight sourness. Cranberry, cherry or wild berries are perfect.
For the cake, we used high-quality butter, which can be replaced with coconut. For the recipe, white wheat flour or a gluten-free mixture is allowed. For baking, you will need a metal or silicone mold. The perfect cake will come out in a cupcake pan with a hole in the center (baking will be even). For flavor, vanilla, zest and frozen berries are allowed in the dough.
Ingredients:
Kissel dry – 140 g.
Flour – 105 g.
Salt – a pinch.
Butter – 110 g.
Baking powder – 12 g.
Blackcurrant (frozen) – 10 g.
Egg – 2 pcs.
Lemon zest – 2 g.
Sugar – 55 g.
Powdered sugar – for serving.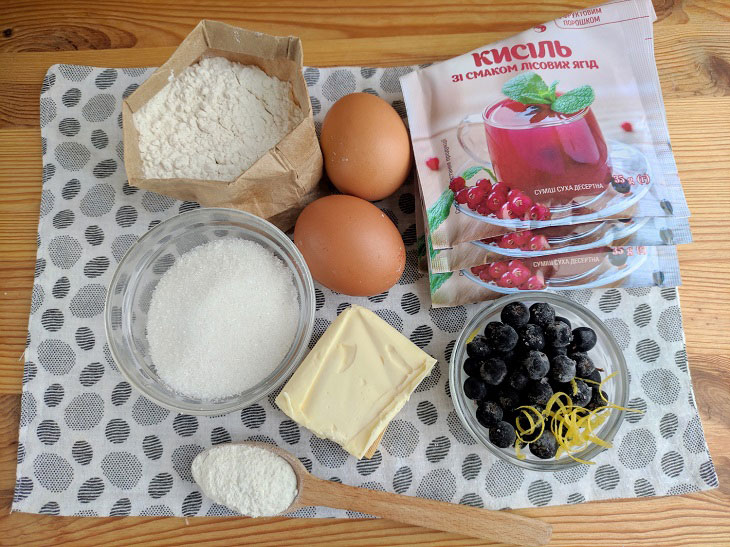 How to cook:
1. Crack room temperature eggs into a mixing bowl. Pour in salt and sugar. Beat the mass with a blender until foam appears.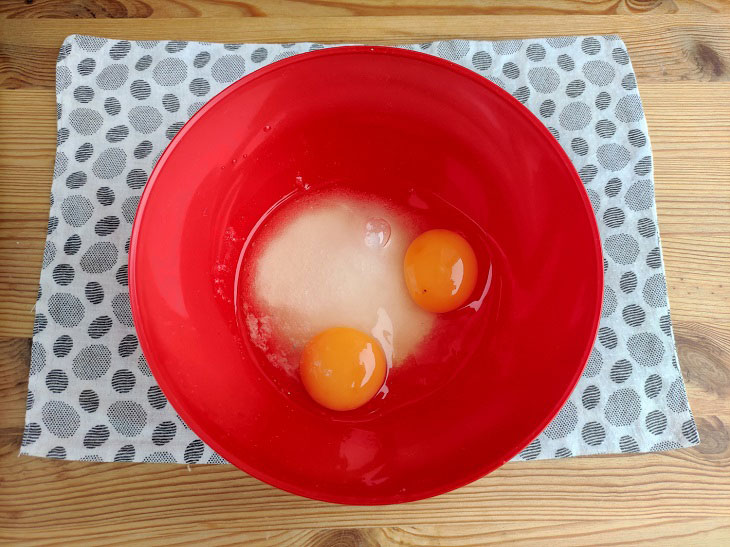 2. Cut the butter into small cubes and melt in the microwave. Mix butter and egg mixture.
3. Add flour and baking powder. Mix until smooth.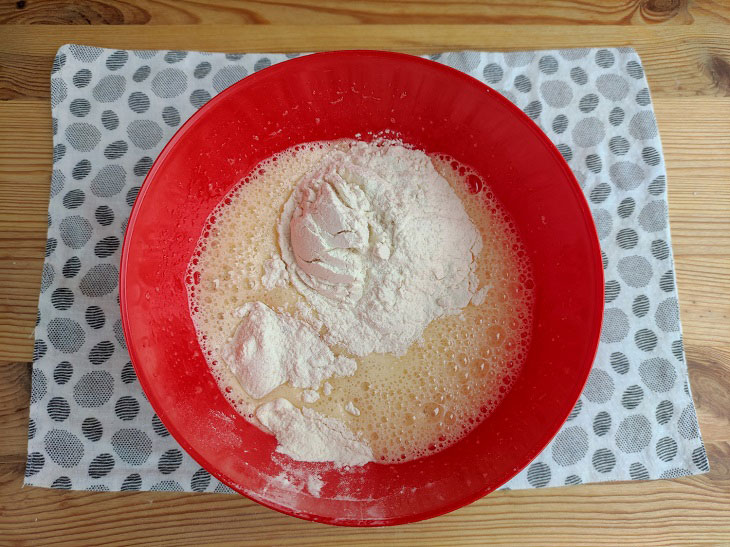 4. Pour dry jelly. Stir the mixture.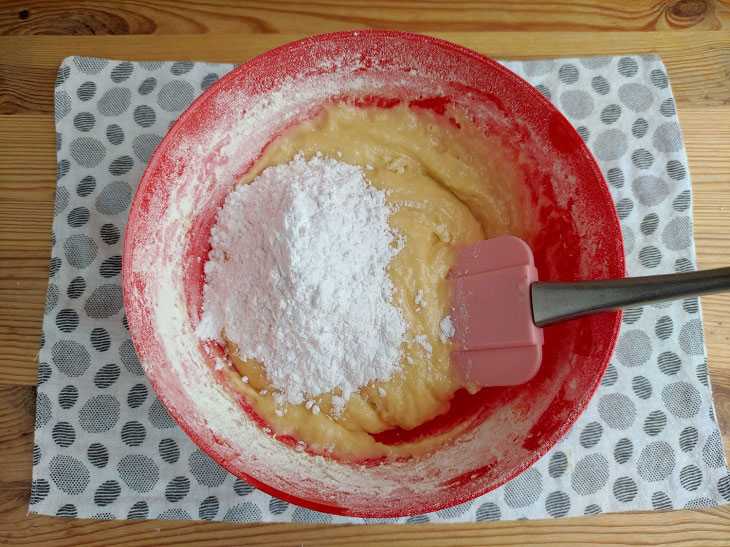 5. The dough should be like thick sour cream, it should drain from the spatula in a wide ribbon.
If the dough is thick, add a little boiled water. If watery, increase the amount of flour.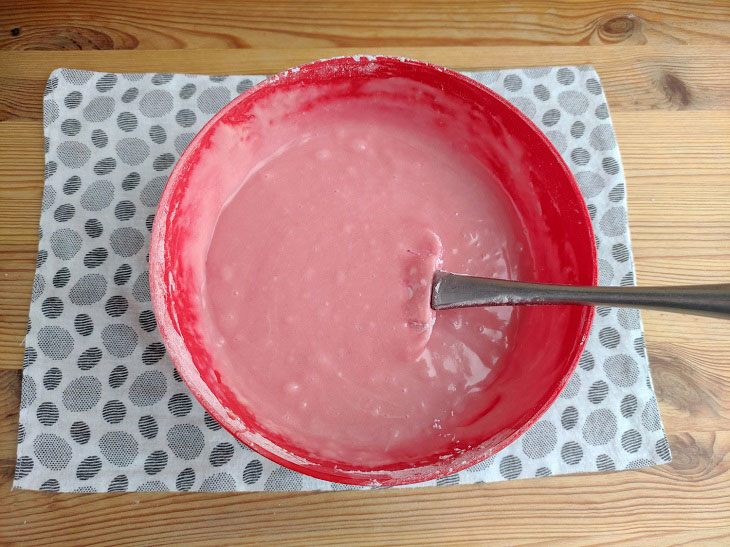 6. Grease a silicone baking dish with a little vegetable oil. Place in the form of dough.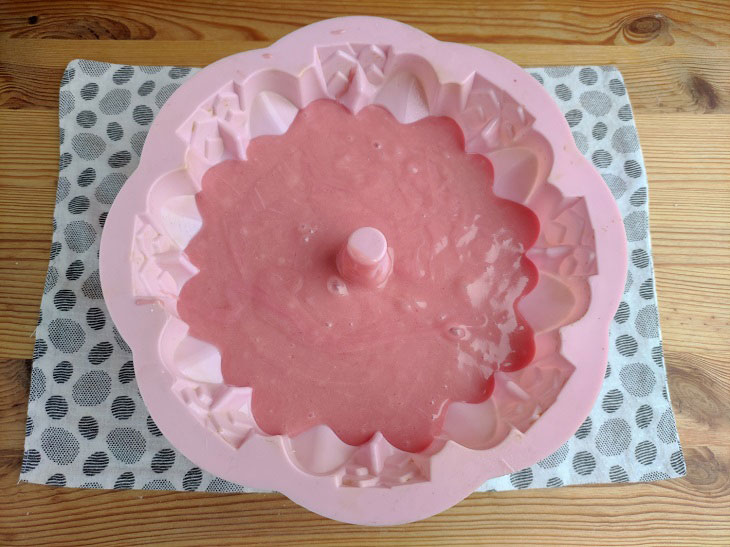 7. Put currants and zest. Bake the pie for about 50 minutes. The temperature in the oven is 200 degrees.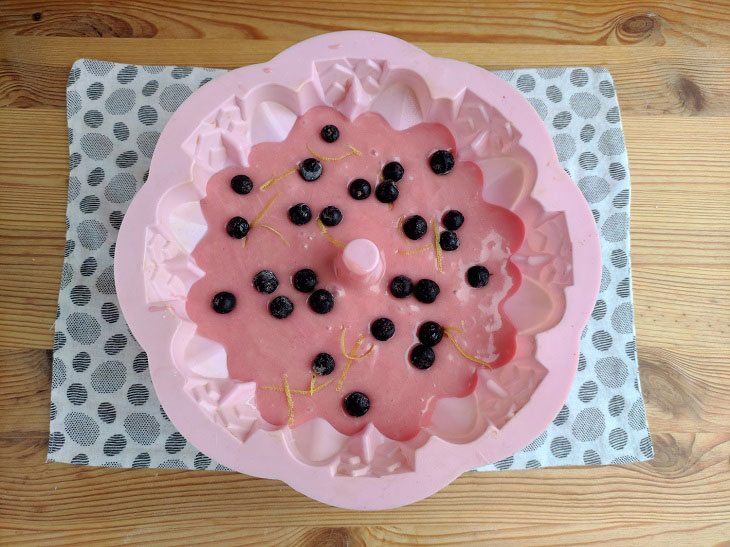 8. Check the pastry for a dry skewer, cool in the mold.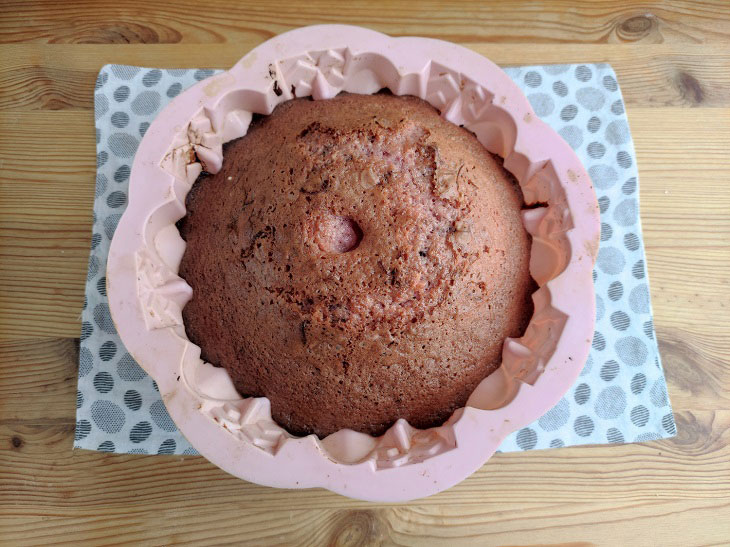 9. Place the pie on a flat serving dish. Pour the powder on a sieve and sprinkle pastries.
The pie has a crumbly, tender texture with a crispy crust. Baking does not get stale for a long time and retains its properties.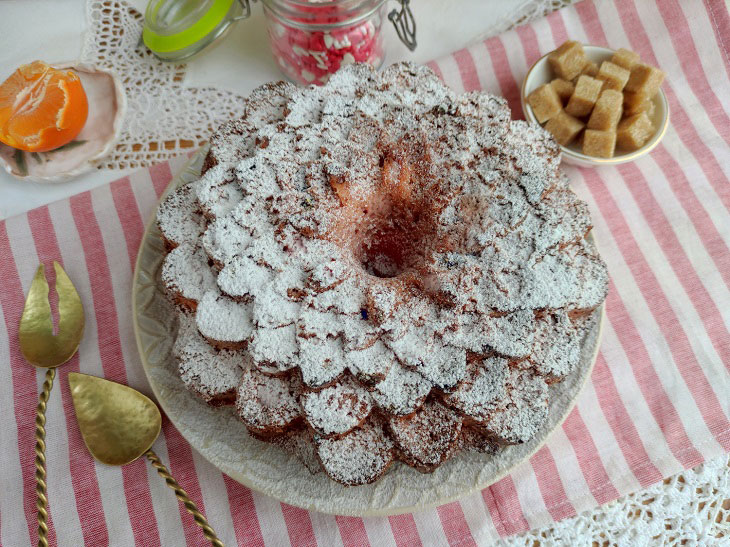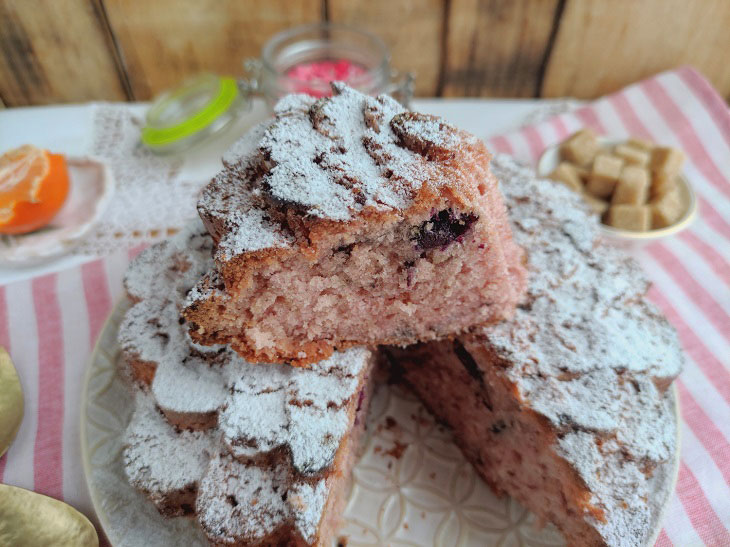 Bon appetit!