Korean-style cucumbers for the winter can be made, if desired, more spicy or more delicate preparation, with a bright characteristic taste. To do this, you need to use a set of spices for vegetables in Korean or just ground coriander, as well as salt, sugar, oil and vinegar – table 9% or apple is suitable.
Ingredients:
Cucumbers – 2 kg.
Carrots – 300 g.
Sugar – 100 g.
Vegetable oil – 120 ml.
Salt – 40 g.
Garlic – 1 head.
Spices for vegetables in Korean – 7 g.
Table vinegar 9% – 100 ml.
How to cook:
1. Prepare vegetables for a snack – wash and cut cucumbers on both sides. Peel and wash carrots.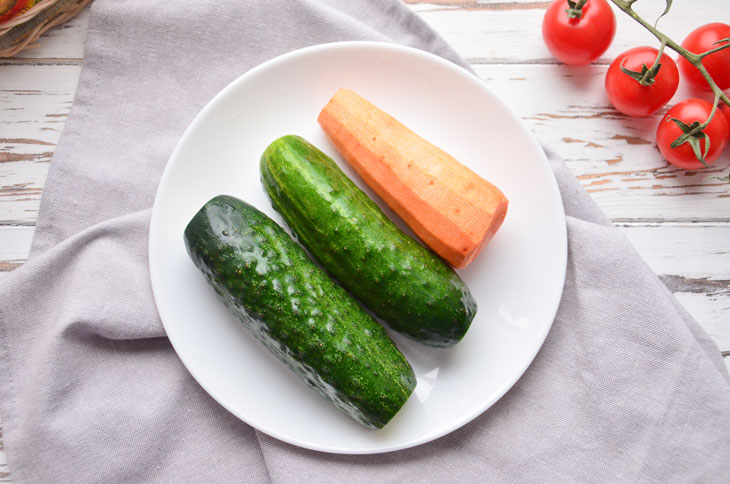 2. Take a deep bowl or saucepan. Check each cucumber for bitterness. Cut into thin circles or halves of circles, put in a bowl.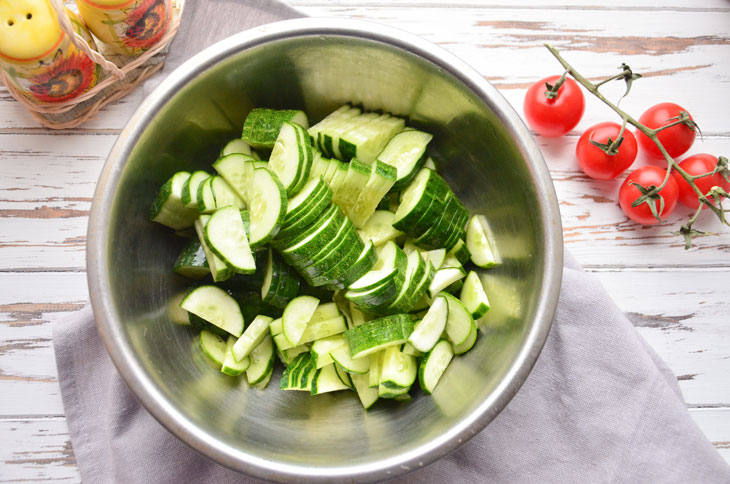 3. Grate carrots on a special grater or just cut into thin strips. Transfer to bowl with cucumbers.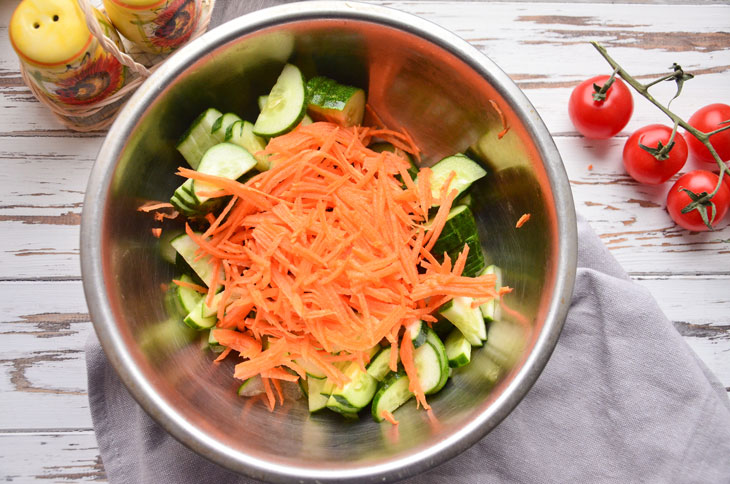 4. Now add salt, sugar and spices.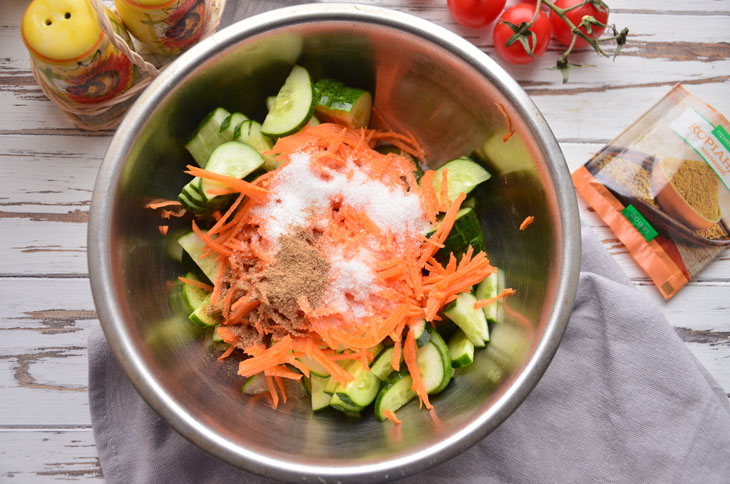 5. Pour table vinegar and vegetable oil into a bowl.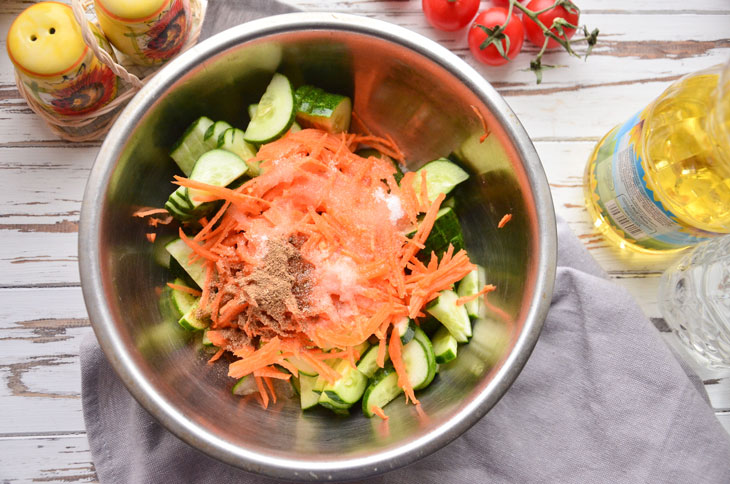 6. Peel the garlic cloves, chop finely or pass through a press. Send to a bowl with vegetables.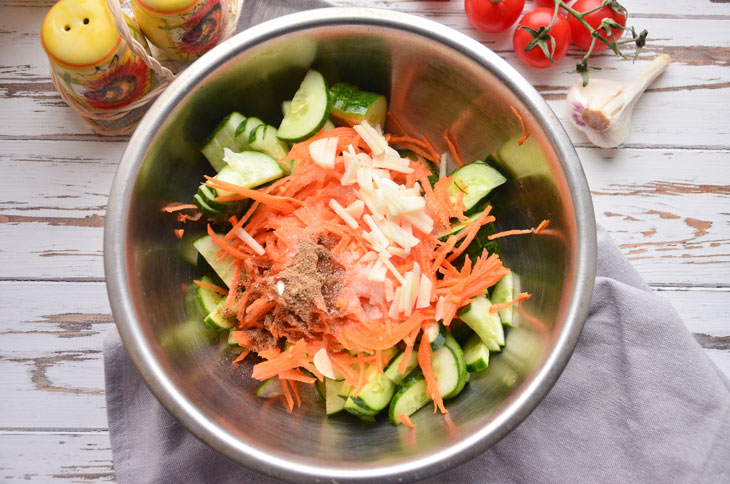 7. Mix everything well and cover the bowl with a lid, put in the refrigerator for 4-5 hours. You can leave vegetables overnight.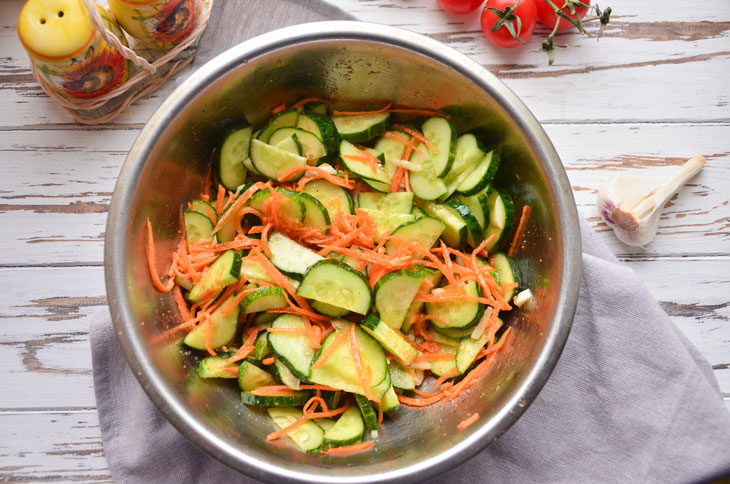 8. Arrange the cucumbers in the marinade in jars, tamping them well. Cucumbers should be covered with marinade.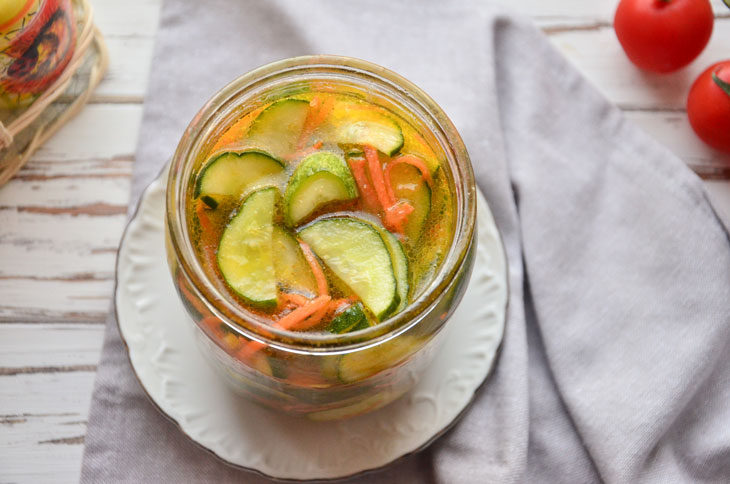 9. Put the jars in a sterilization pan, cover them with lids. Pour water into the pan up to the "shoulders" of the jars, sterilize for 10 minutes (500 ml) or 15 minutes (1 l).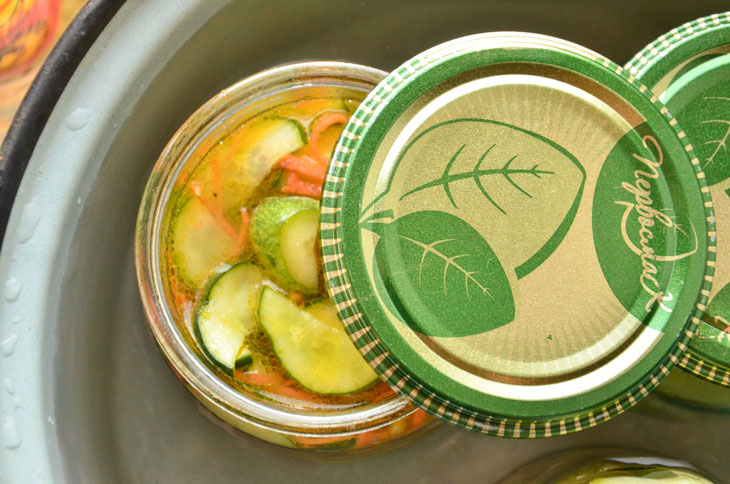 10. Take the jars out of the pan and roll them up with lids. Wrap until cool, then store away from direct sunlight.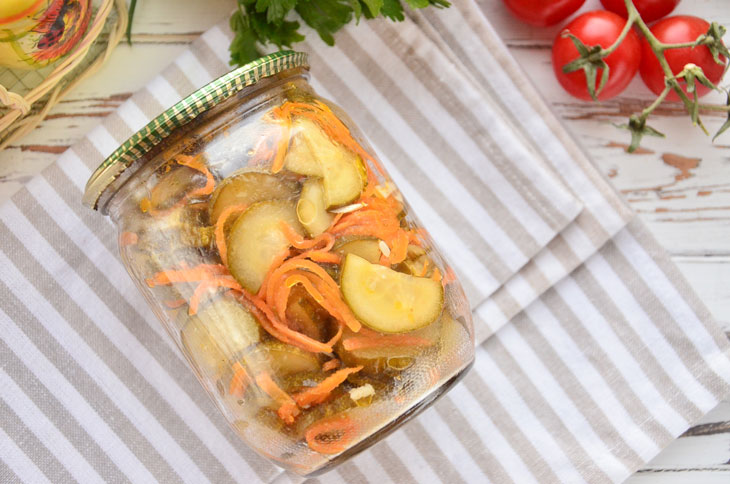 Enjoy your meal!