Oriental cuisine is varied and delicious. Kutaby with greens – unleavened pies in the form of a crescent. Appetizing thin crust and juicy filling. The treat is still hot smeared with butter.
A delicacy is cooked in a dry frying pan. It turns out very appetizing and satisfying. Kutabs are good as an independent dish or addition to first courses. Great alternative to bread.
Ingredients:
Wheat flour – 150 g.
Water – 100 ml.
Vegetable oil – 2 tbsp. l.
Salt, spices – to taste.
Greens – 200 g.
Onion – 1 pc.
Butter – 20 g.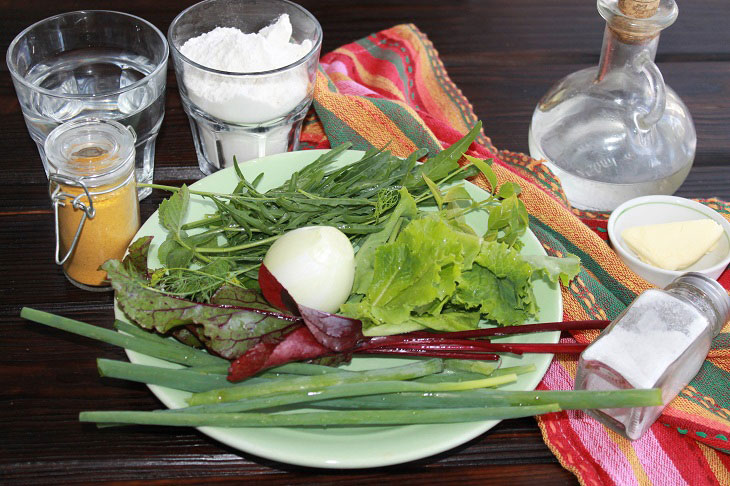 How to cook:
1. Greens can be anything that the hostess and her family like. Authentic recipes contain a lot of cilantro, mint, parsley, green onions.
Today we cook with such herbs: lettuce, arugula, beets, mint, dill, green onions. We carefully sort out all the greens, remove the dried leaves, hard stems. Wash the raw material well and dry it on a paper towel.
Peel the onion, rinse.
2. Cooking the dough. In a deep bowl, combine the wheat flour, salt and spices sifted through a sieve.
For color, you can put ¼ teaspoon of turmeric. Then the pies will come out brighter.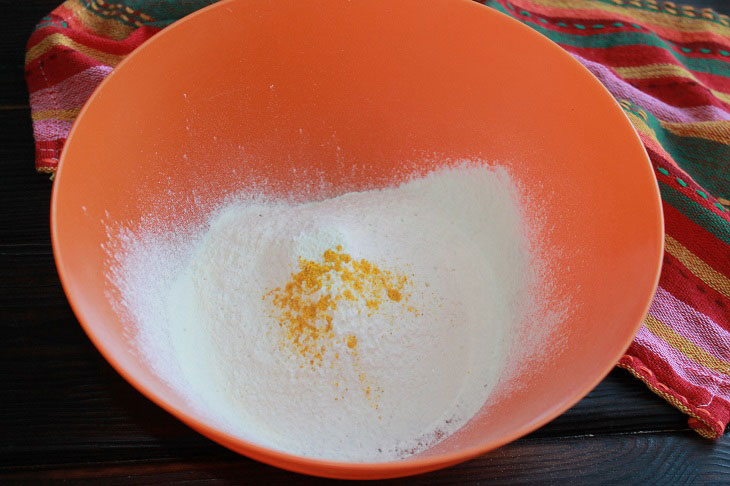 3. Mix the dry ingredients, pour in water and a tablespoon of vegetable oil.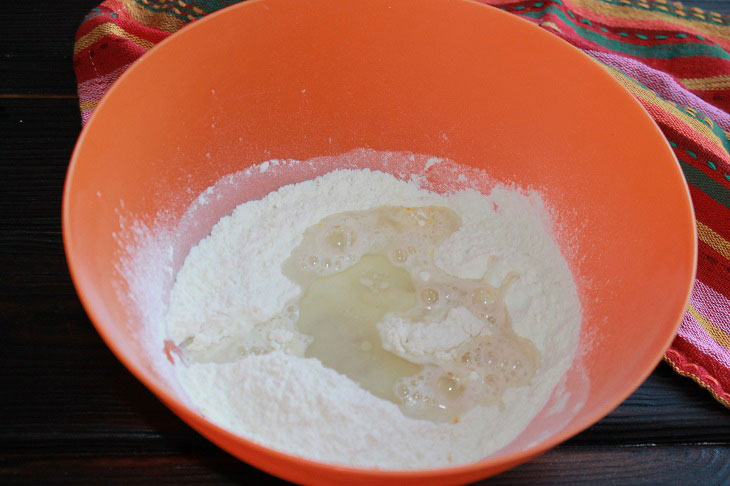 4. Knead the dough. If necessary, add a little more flour (1-2 tablespoons).
The quality of flour from different manufacturers is different, so we look at our test. The dough should be elastic, but not sticky to your hands.
Cover the bun with a towel, leave for 20 minutes.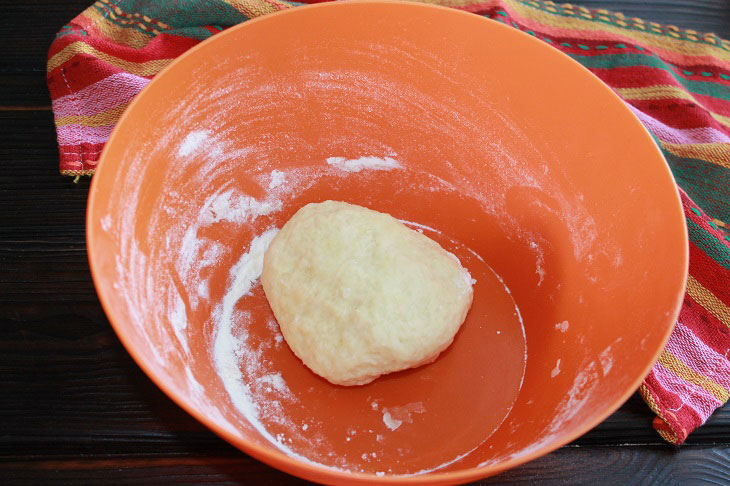 5. Cooking the filling. Onion cut into small cubes, put in a frying pan with heated vegetable oil, fry for 5 minutes.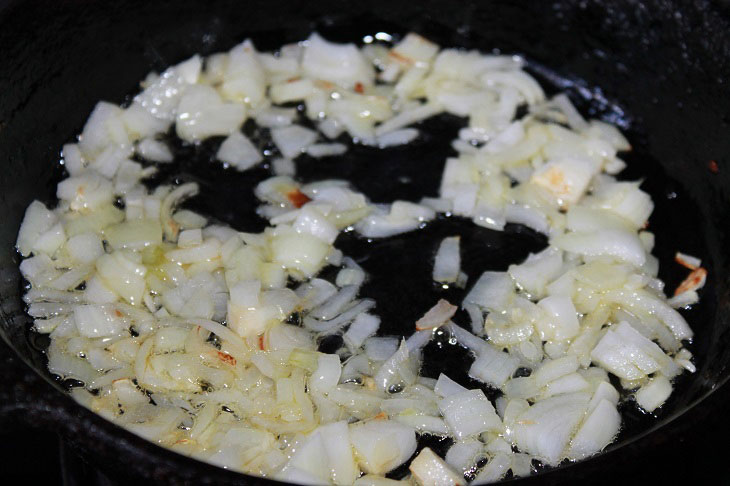 6. Chop all the greens with a knife and send to the onion, mix.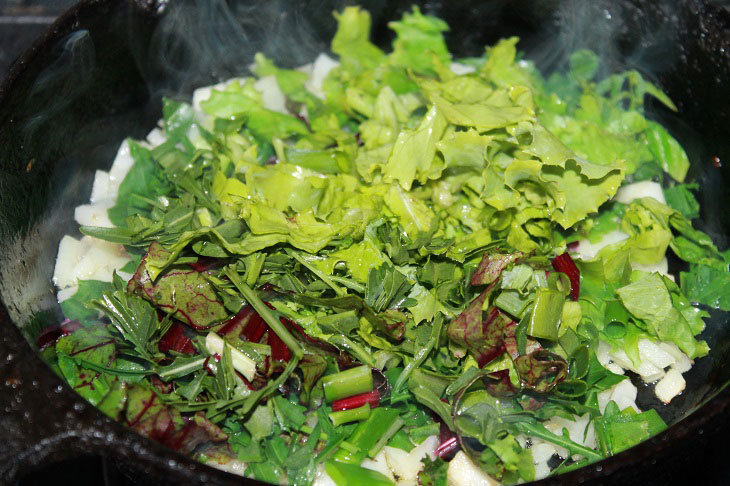 7. Salt everything, season with your favorite spices. Turn off the fire, give the filling time to cool. To speed up the process, you can put the contents of the pan on a flat plate.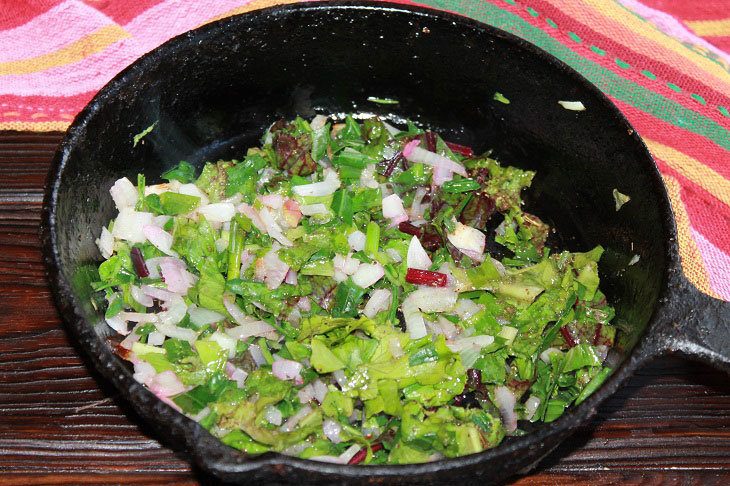 8. Cut the dough into two or three parts. Roll each into a ball. We roll out one blank on a board sprinkled with flour into a circle 2 millimeters thick.
The dough should be thin, but it is important to ensure that it does not tear.
We put the cooled stuffing on half of the circle. Its diameter can be 20-30 centimeters.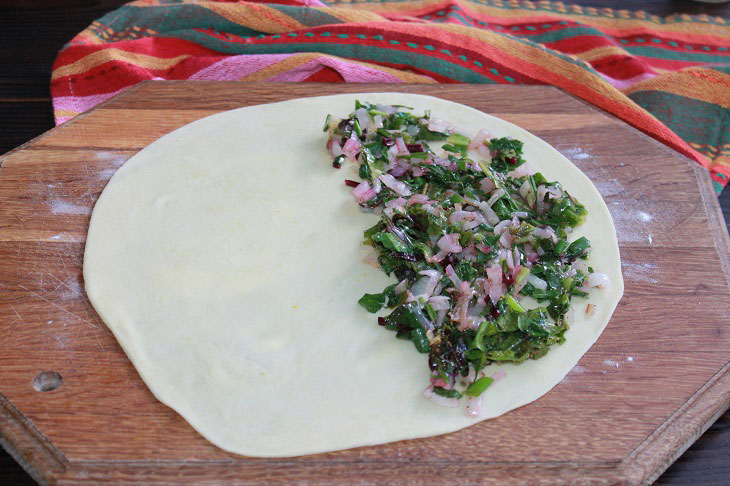 9. Cover the greens with the free half of the dough, pinch the edges well. You can use a fork or make a string, as when making dumplings.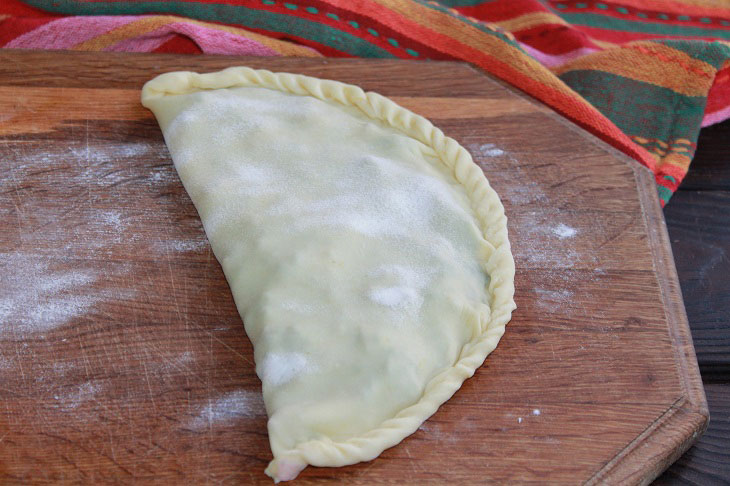 10. We heat a large frying pan well so that smoke goes over its surface. Then we reduce the heat, carefully put the crescent moon, bake on medium heat for 30-40 seconds.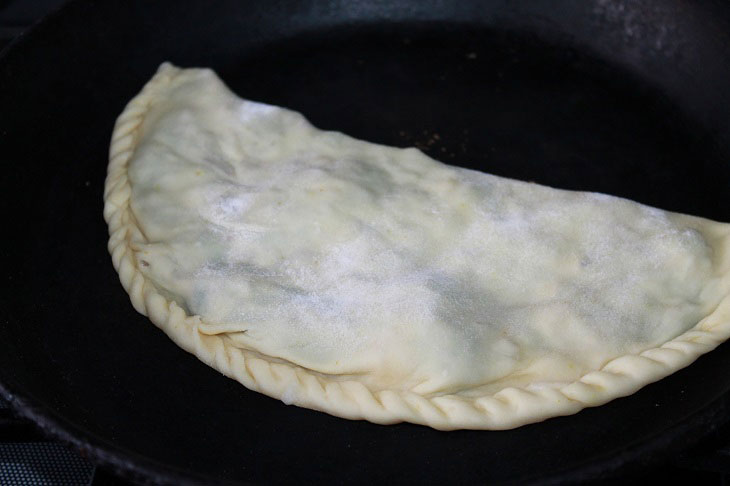 11. Turn over the pie if it is browned from below. Cover with a lid and bake for another minute.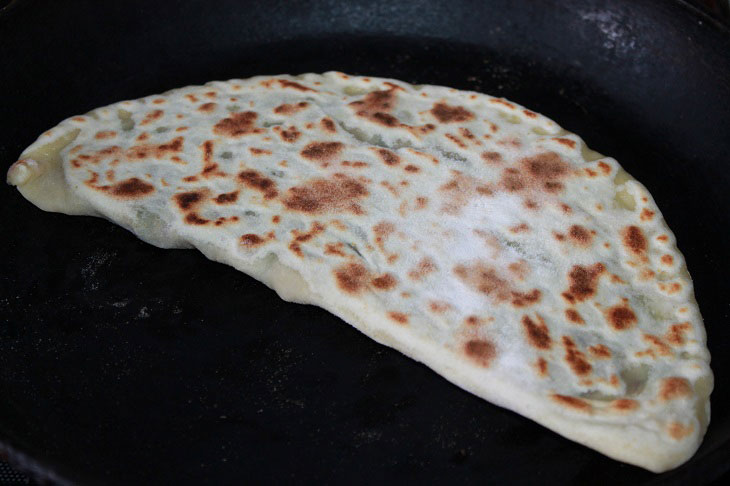 12. Transfer the finished treat to a plate or board, grease with butter.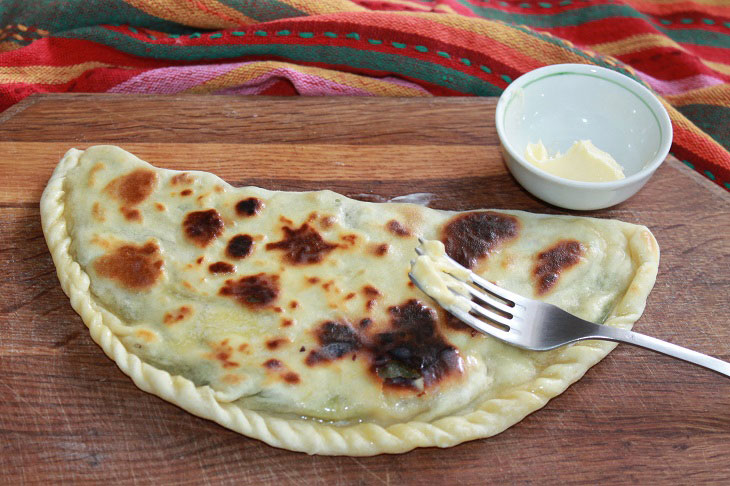 We serve immediately. The pies are good hot. They are incredibly flavorful and juicy. You can't let the dough get wet. Therefore, you need to eat a treat at a time when the hostess is cooking, served piping hot.
Simple homemade food is beautiful and delicious. Kutaby with herbs – the opening of culinary horizons for lovers of new recipes.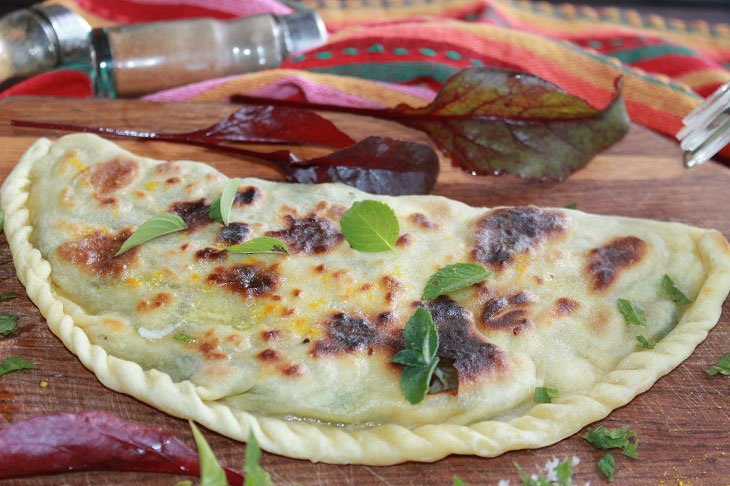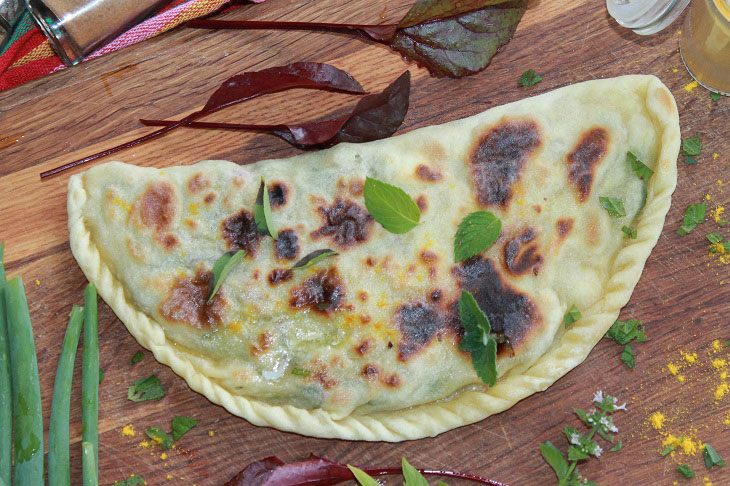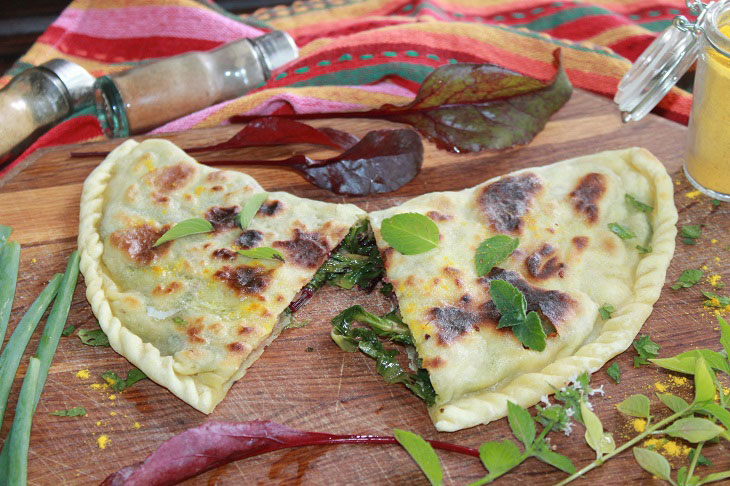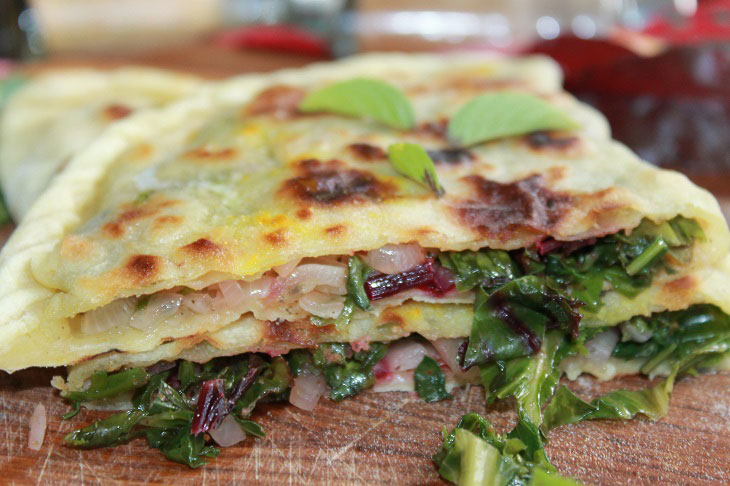 Enjoy your meal!