Warm salad in buns is a great option for a quick snack at any time of the day.
Salad can be prepared from fresh vegetables, smoked meats, olives, mushrooms. Be sure to add cheese – either to the filling, or to form a cheese "cap". Any buns are suitable – wheat, rye, whole grains. The main thing is that their size allows you to remove the middle and fill them with a delicious salad.
Given that all the ingredients for the filling do not need to be thermally prepared in advance, the whole process will take literally 15-20 minutes.
Ingredients:
Tomato – 1 pc.
Cucumber (small) – 1 pc.
Ham – 100 g.
Hard cheese – 50 g.
Buns – 2 pcs.
Mayonnaise – 1 tbsp. l.
Salt – 2 pinches.
Fresh herbs – 2-3 sprigs.
How to cook:
1. Wash fresh vegetables, measure out the right amount of ham and cheese. Cheese can be immediately grated on a fine grater.
The type of cheese does not really matter, the main thing is that it melts well. You can use the product with additives in the form of spices, herbs, vegetables, nuts.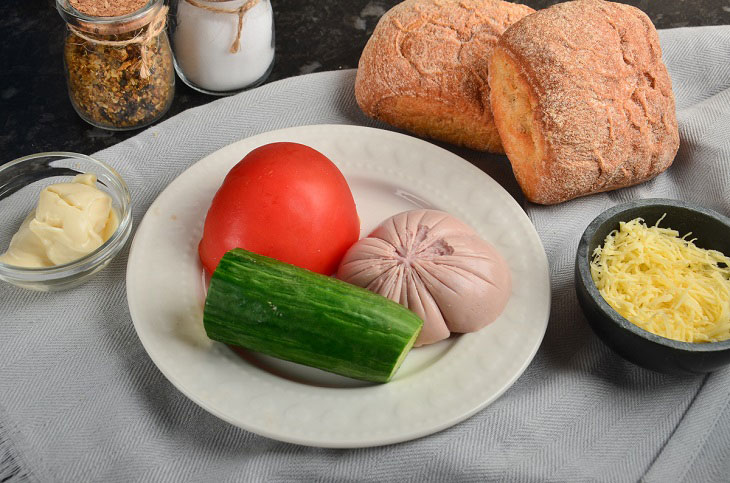 2. Cut a fresh cucumber into small pieces, put in a salad bowl.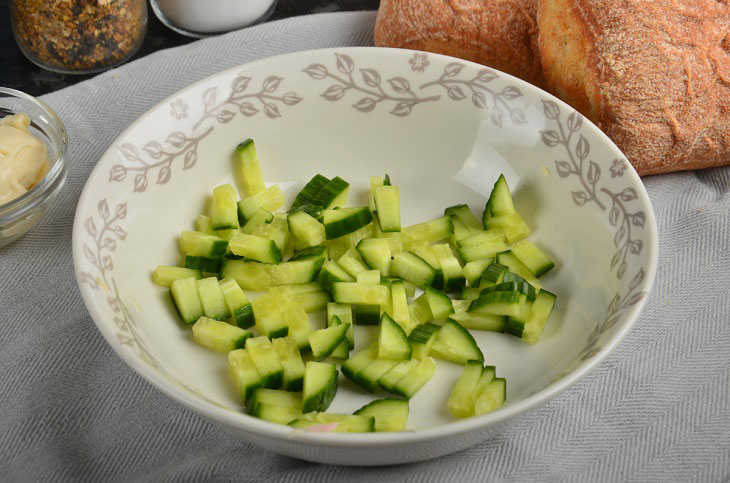 3. Ham (chicken, pork) cut into small cubes, also put in a salad bowl.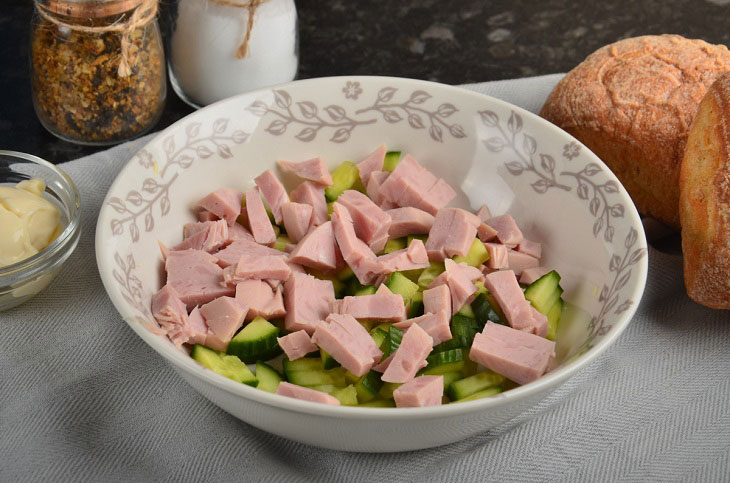 4. Cut the tomato into small pieces. You can take cherry tomatoes – they need to be cut into 4-5 parts. Put the vegetable in a bowl.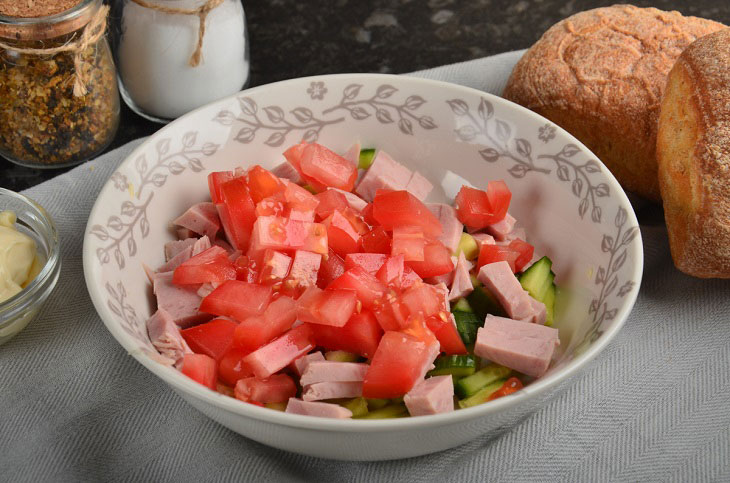 5. Prepare the buns – carefully cut off the top and remove the inside.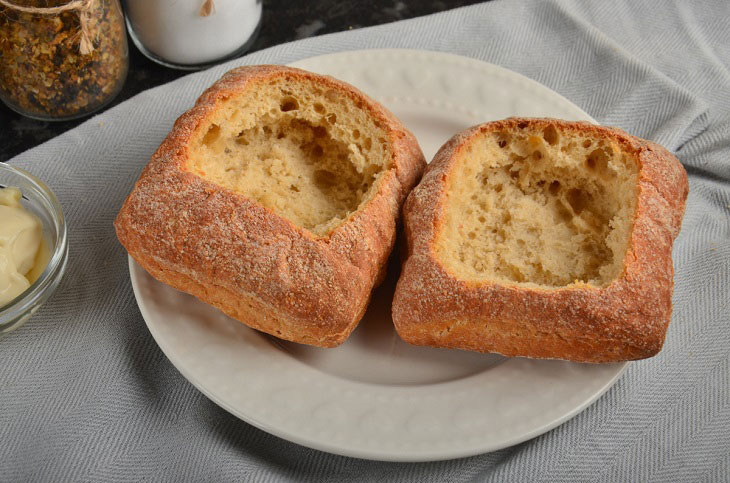 6. Salt the filling, add spices if desired and season with mayonnaise. Mix everything.
Instead of mayonnaise, by the way, you can use sour cream.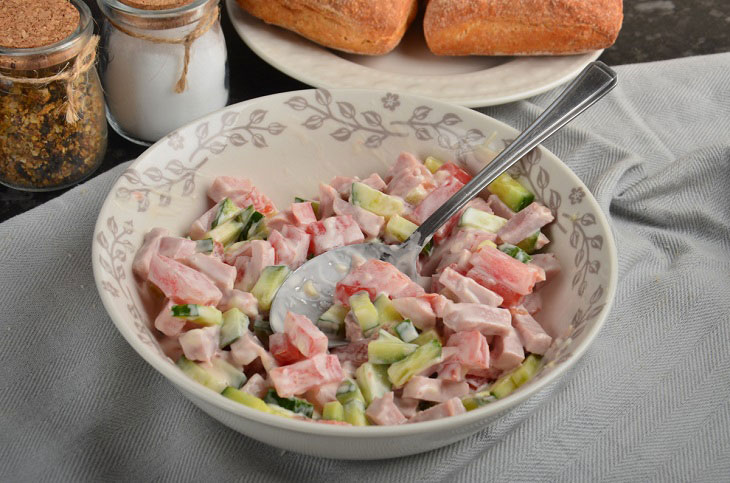 7. Fill the buns with salad to the very top. They must be sent to the oven immediately, as the lower part can get wet from mayonnaise and vegetable juice.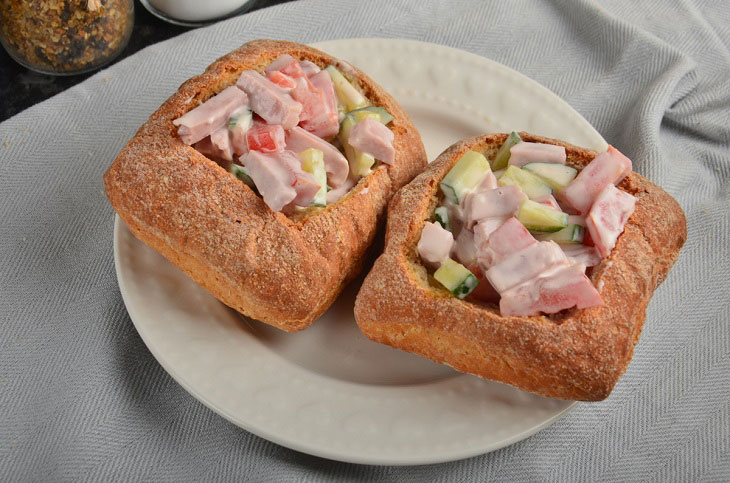 8. Put the blanks in a baking dish, sprinkle the filling with cheese. Bake at 170 degrees for 15 minutes.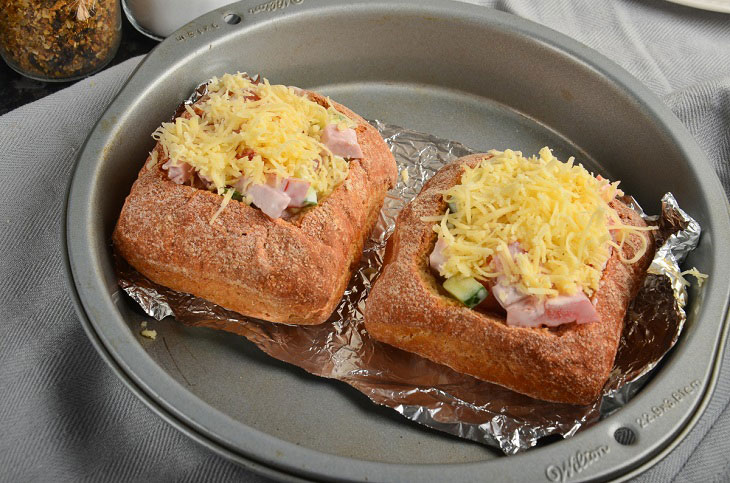 Serve hot fragrant buns with salad immediately from the oven. Additionally, sauce can be served with buns.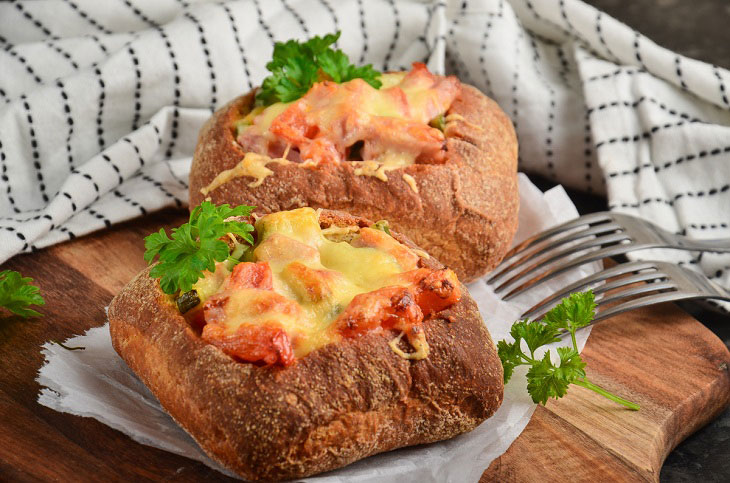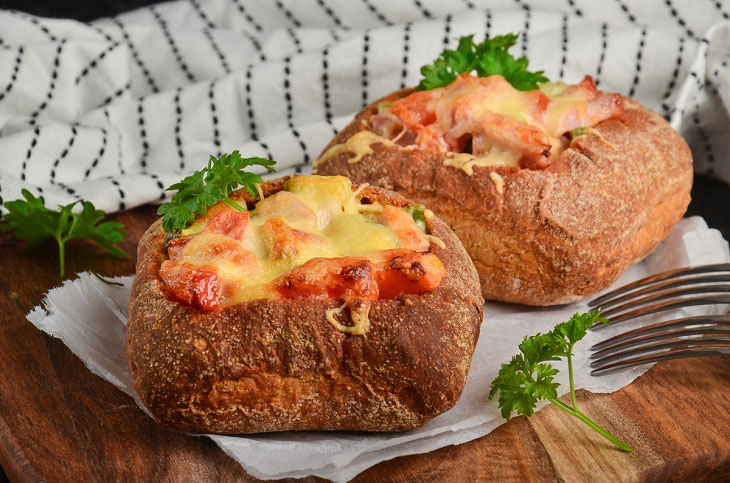 Enjoy your meal!