If you want to make the famous Napoleon cake, but don't want to mess with the dough and roll out the cakes, the lazy version is just made for you! Nothing worse than the traditional recipe, only cooking will take a maximum of 20 minutes.
Ingredients:
Milk – 1 l + 100 ml for cookies.
Puff pastry – 600 g.
Sugar – 150 g.
Butter – 80 g.
Egg – 3 pcs.
Flour – 4 tbsp. l.
Corn starch – 2 tbsp. l.
Vanillin – 1 sachet.
How to cook:
1. Look at the composition and shelf life of butter in the store when buying. Fat content – 82.5%, contains only pasteurized cream. It is better, of course, to purchase milk and butter from farmers.
Half an hour before you start making the cake, take the butter out of the fridge. It should be soft.
Prepare the Napoleon cake in a 16 cm springform pan.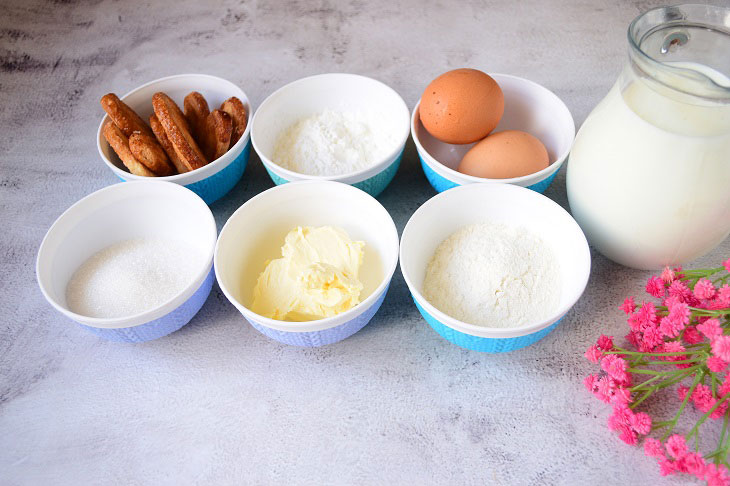 2. Sift the starch and flour. Add sugar and vanilla. To prepare the cream, use a thick-walled saucepan with a thick bottom. Cast iron works great. Don't take too big a pot. A volume of 3 liters will be enough. In a large saucepan, it is inconvenient to stir.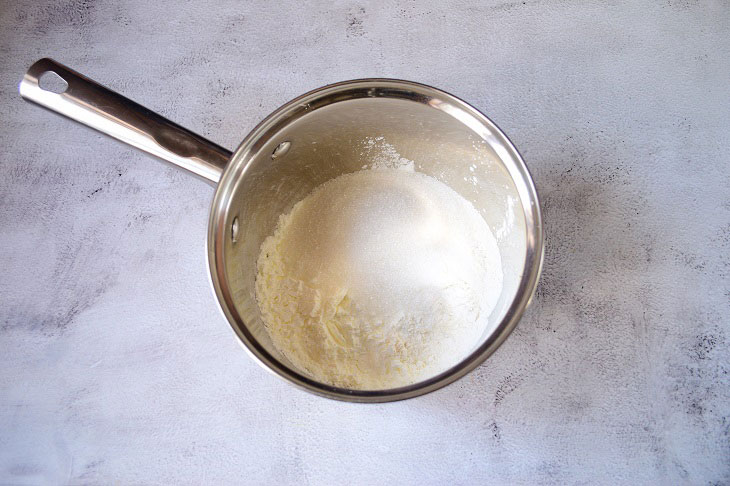 3. Crack the eggs into the bowl of dry ingredients.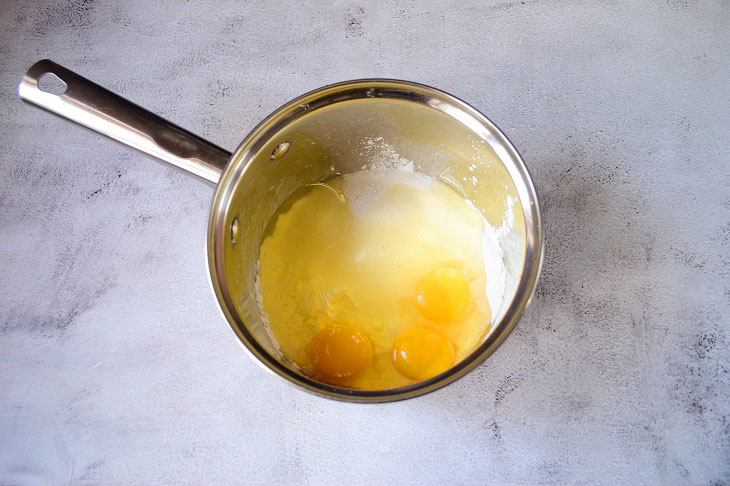 4. Beat everything into a homogeneous mass with a whisk or blender. The main thing is that the consistency is homogeneous, without lumps. Do not beat until sugar dissolves.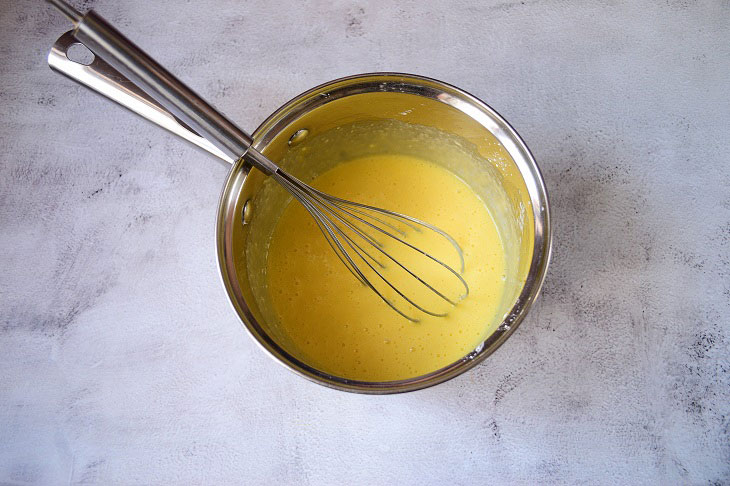 5. Gradually pour in a liter of milk, stirring constantly.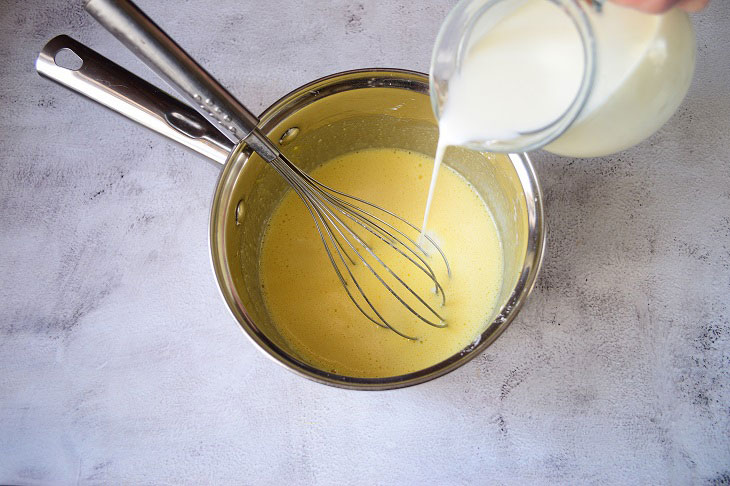 6. Put the pan on moderate heat and, stirring constantly, cook until the cream thickens. Add butter and stir. Wait until the cream begins to boil, and then immediately turn off the gas. Leave the cream to cool by laying a cling film on the surface.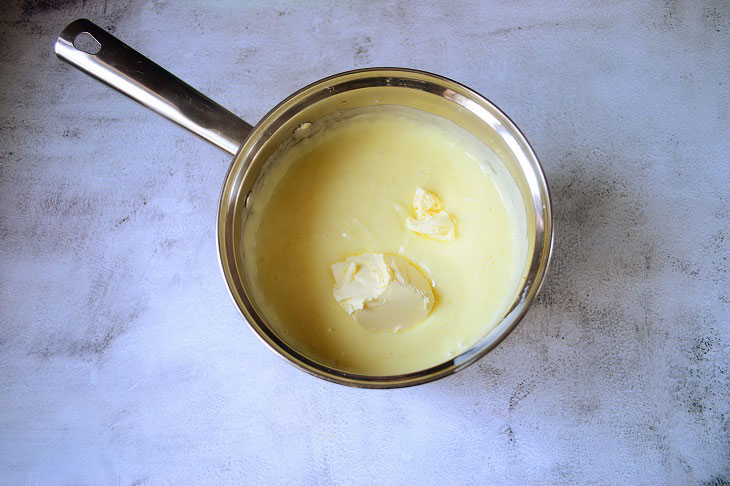 7. Pour 100 ml of milk into a bowl and dip each cookie. Hold for a couple of seconds, then transfer to the mold.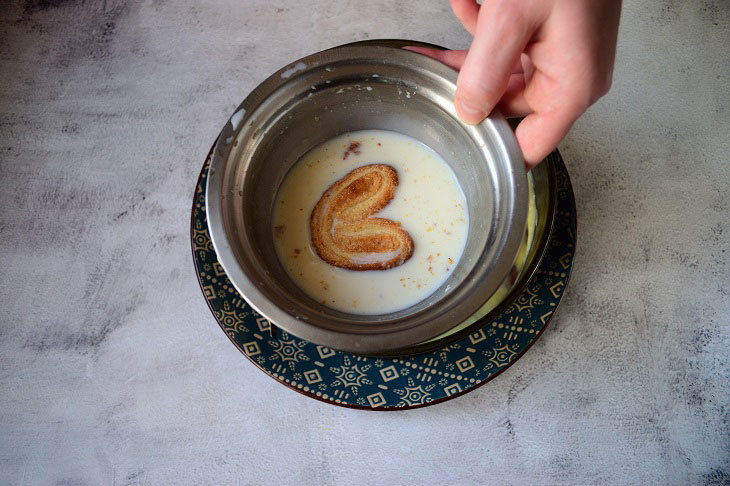 8. Lay the cookies on the bottom in one layer.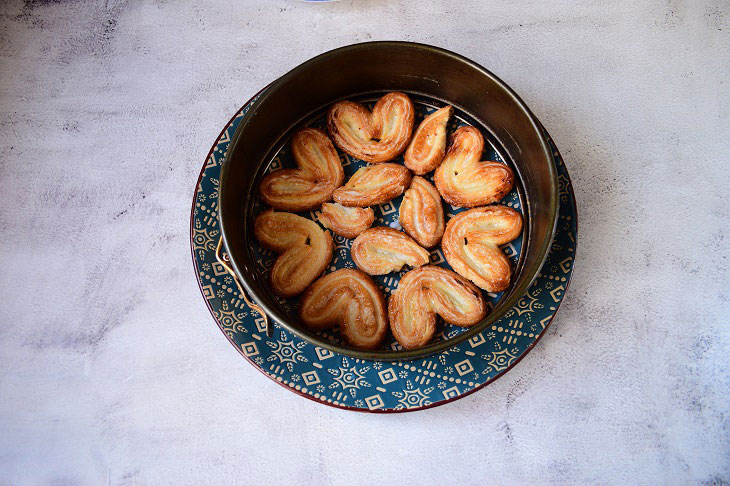 9. Lubricate with warm cream.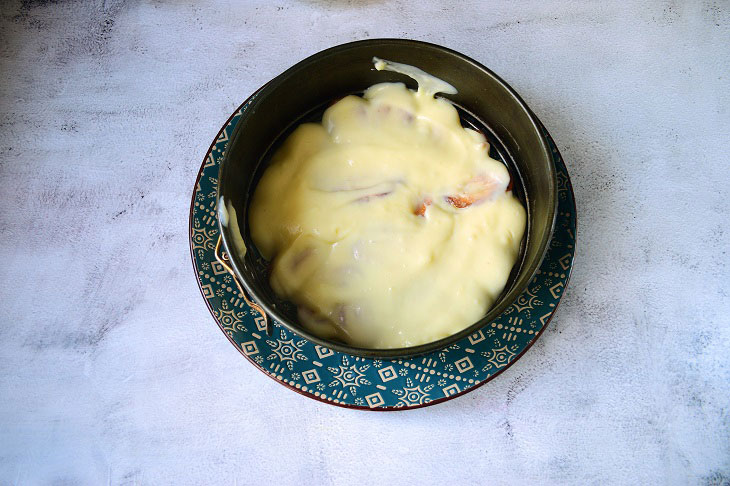 10. Lay out all the cookies in this way and make the final layer of cream.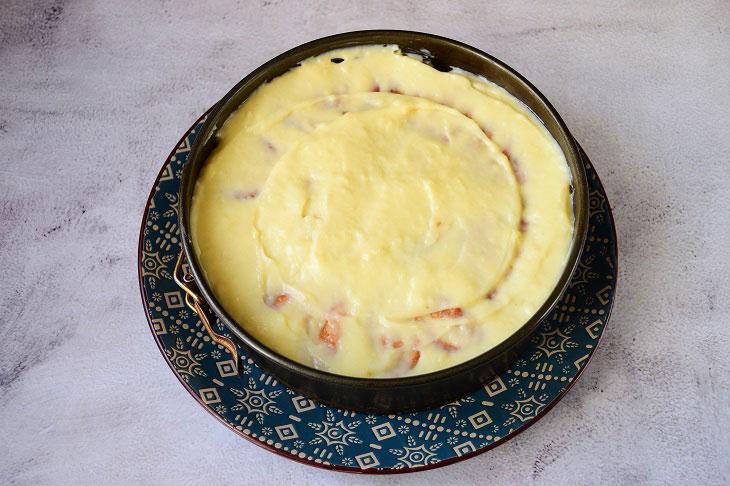 11. A few cookies should remain. Turn them into crumbs in any convenient way, and then evenly sprinkle the surface of Napoleon. But do not pour out all the crumbs, you need to leave them on their sides.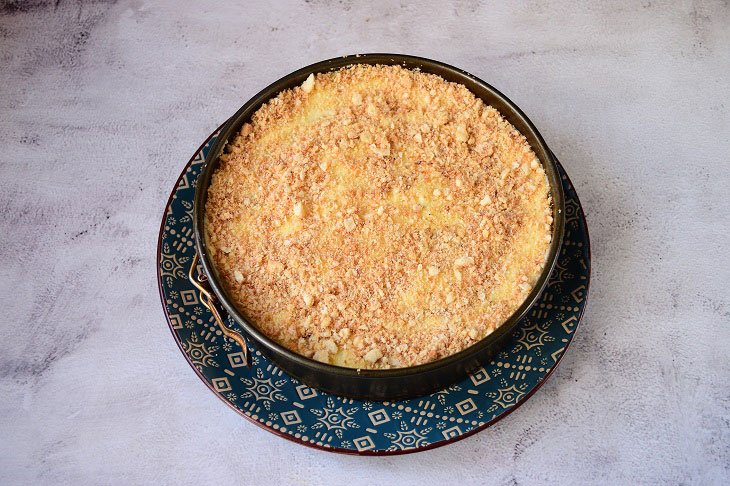 12. Put the cake in the refrigerator for an hour, then remove the springform. Sprinkle the sides of the cake with the remaining crumbs, and remove the Napoleon for another 2 hours to soak.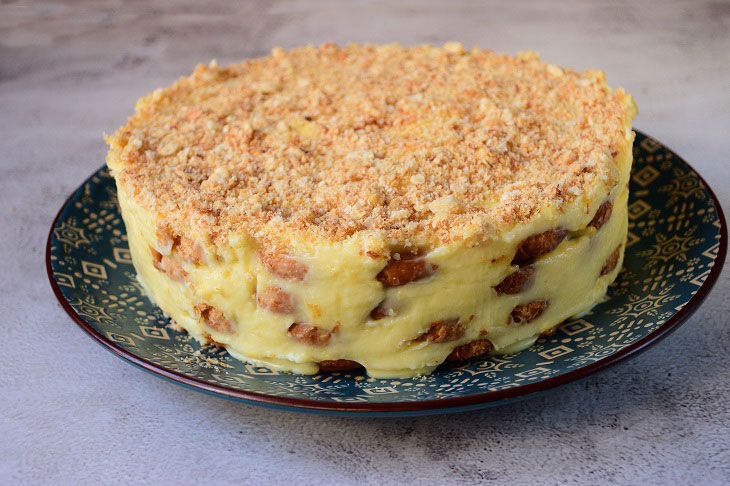 Serve chilled. You can immediately cut into portions after hardening.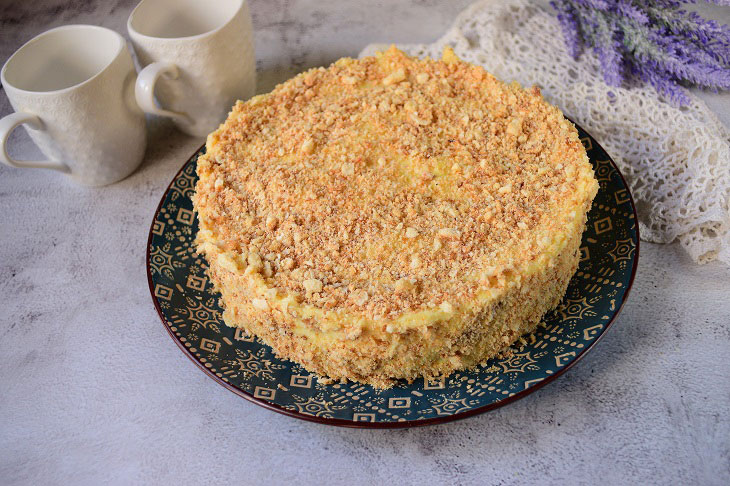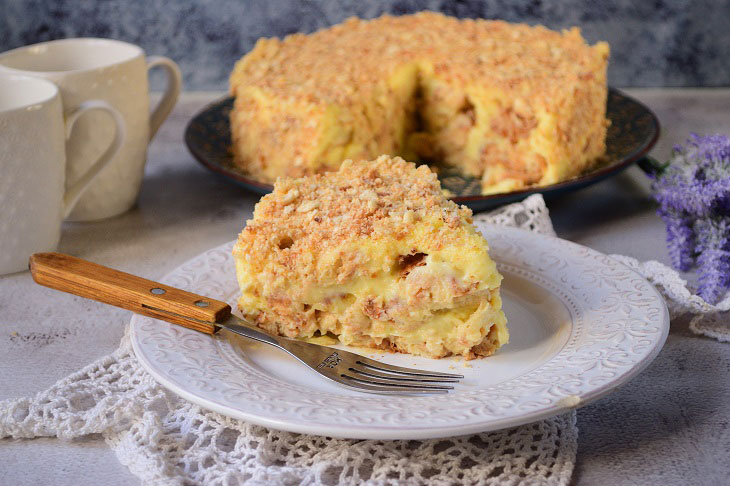 Bon appetit!