Lviv tsybulniki is a rather original dish that can be safely prepared instead of meat cutlets. They always turn out very tasty and satisfying, as well as juicy. For cooking, an ordinary onion or purple in color is suitable. Serve them at the table with sour cream or some other original sauce, you can even opt for mayonnaise or buy ready-made ones (garlic, tartar or other) in the store.
It is necessary to fry cibulniki in a frying pan with a Teflon non-stick coating, so that there are no surprises that they will not be removed well and turn over when frying. You should also use vegetable oil without a pronounced odor. Semolina must be added to the onion mass without fail, so it is thanks to her and the egg that it will keep its shape well and not fall apart when frying.
Ingredients:
Onion – 2 pcs.
Egg – 1 pc.
Salt – 2-3 pinches.
Pepper – 2-3 pinches.
Vegetable oil – 30-40 g.
Semolina – 1.5 tbsp. l.
Flour – 1.5 tbsp. l.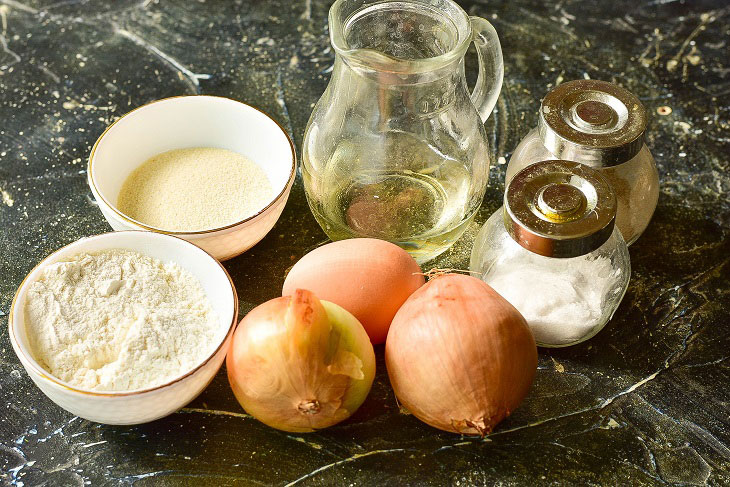 How to cook:
1. Cut the onion into smaller cubes, just do not chop it in a blender.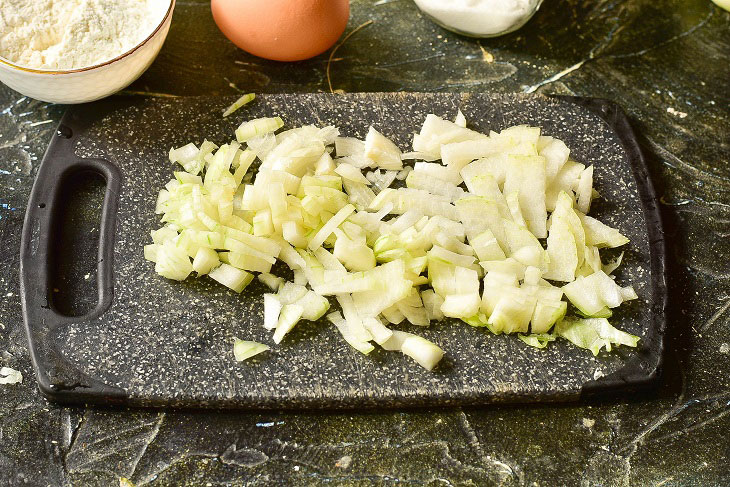 2. Transfer the chopped vegetable immediately to a deep bowl.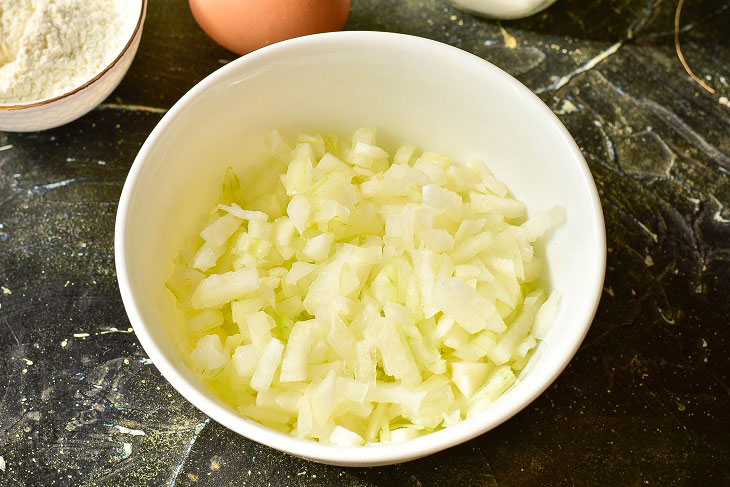 3. Add a chicken egg to it.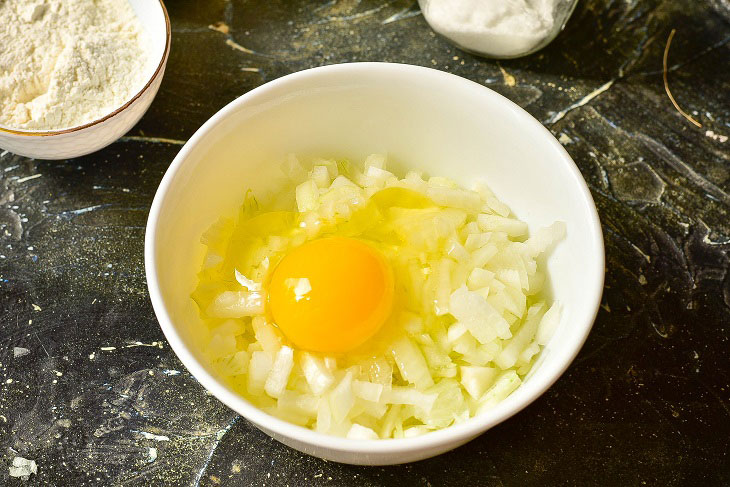 4. Add salt and ground black pepper.
If you are too fond of any other spices for vegetables, then add them.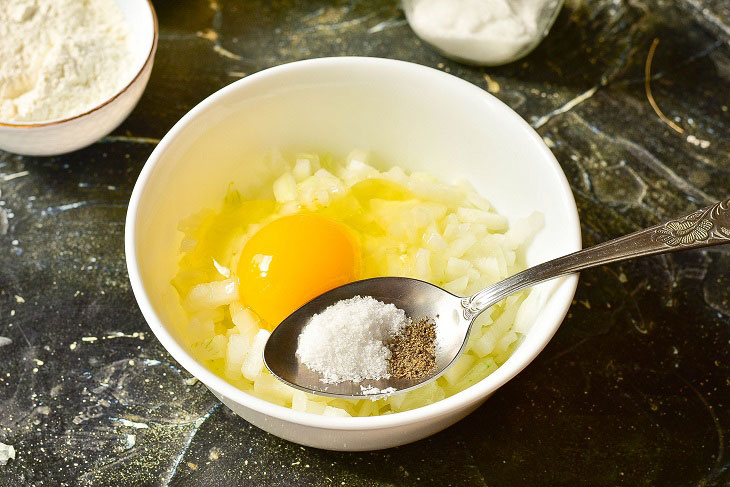 5. Pour in the mango. She is an important point in this recipe.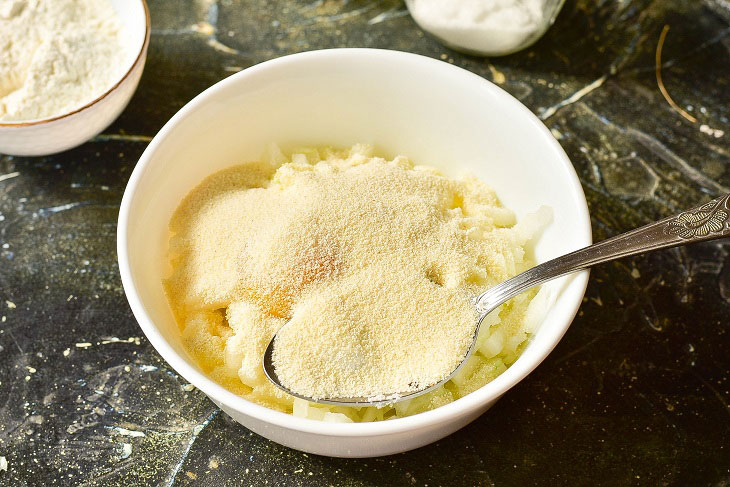 6. Pour in the flour. Stir the onion mixture very well with a spoon and be sure to leave it for at least 20 minutes.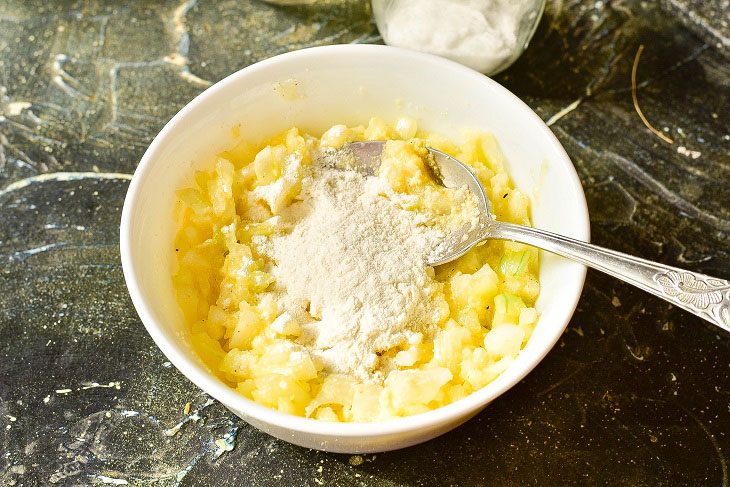 7. Spoon the onion mass into the pan, heat the vegetable oil well on it.
Of course, you can fry the fish with lard, but in this case they will come out too greasy.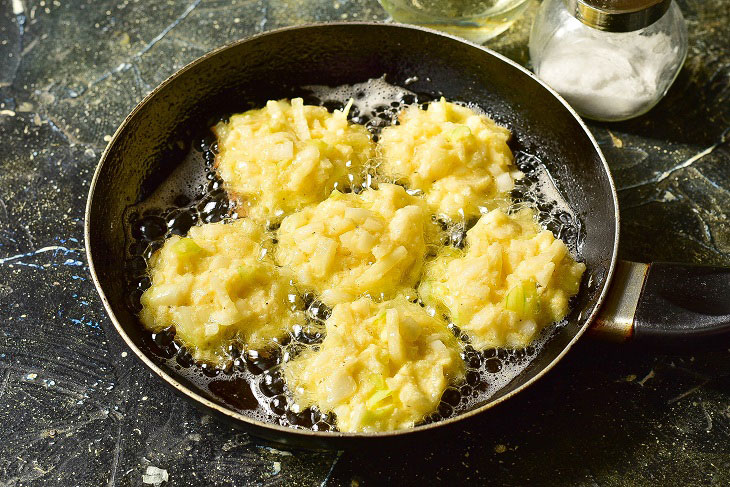 8. Reduce the heat to medium, fry the cibulniki on one side until a beautiful golden crust. Then flip them over and fry the same amount more.
9. Be sure to remove the cibulniki from the pan, put them first on a paper towel, and only then on a dish.
It's so easy and pretty quick to make Lviv tsybulniki and not worry that someone won't like them!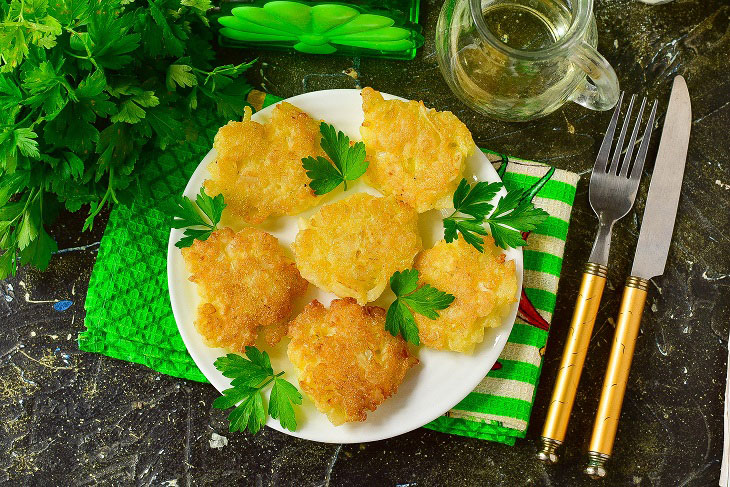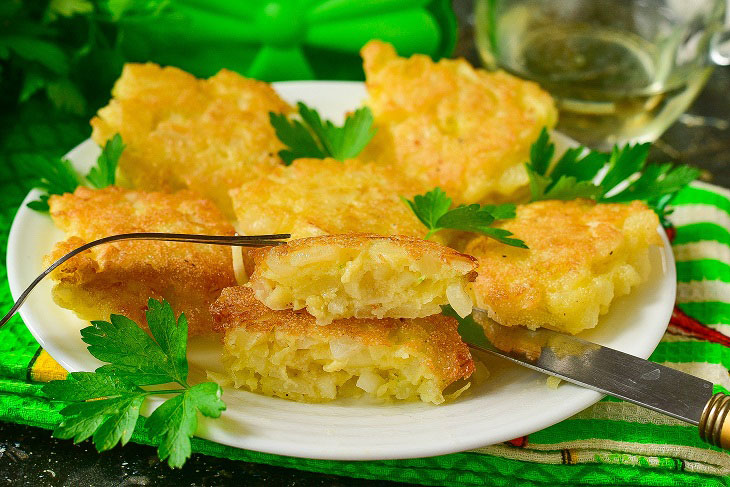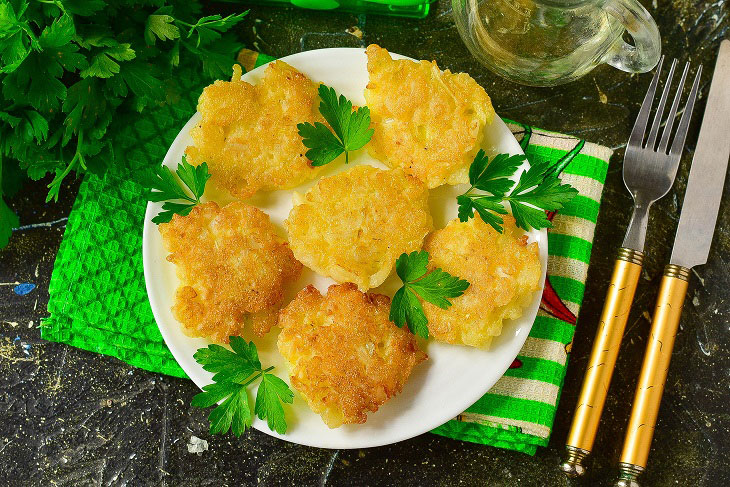 Bon appetit!