Very soon the New Year will come and on the festive table, of course, you want to cook dishes that are not only delicious, but also beautiful. Appetizer "Tangerines" is just that! It looks very festive, and even thematic, because where is the New Year without tangerines?
To prepare this kind of snack, quite inexpensive and simple ingredients are used. To make the appetizer delicious, you should buy quality ingredients, especially processed cheese. You need to buy cheese that is not cheap and of a proven brand. Carrots should be purchased at home, as it tastes much juicier, sweeter and tastier than store-bought. To decorate the appetizer, you should also buy parsley, and, if possible, mandarin leaves, so the appetizer will look more elegant.
Ingredients:
Carrots (large) – 1 pc.
Processed cheese – 1 pc.
Chicken egg – 1 pc.
Garlic – 1 clove.
Mayonnaise – 1 tbsp. l.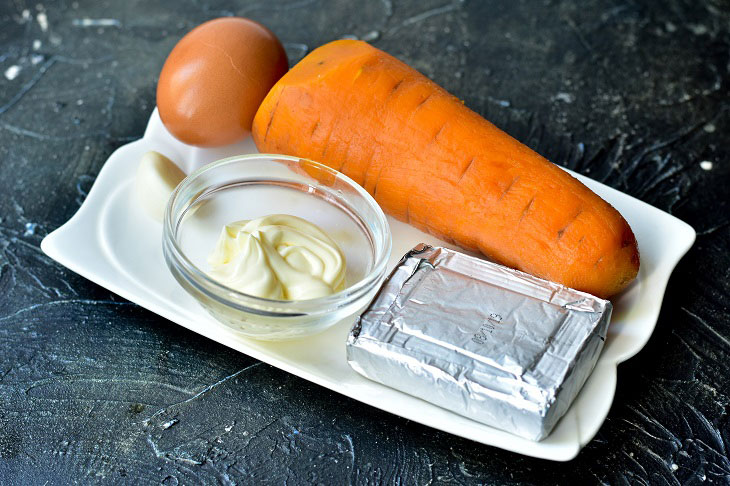 How to cook:
1. Put the chicken egg in a ladle, add water, put on a strong fire, bring to a boil, reduce the heat and cook the egg for 8 minutes. Then drain the hot water, pour in cold water, cool the egg, peel.
Grate the chicken egg on a coarse grater. Remove the wrapping foil from the processed cheese, grate the cheese also on a coarse grater.
2. Place grated ingredients in a bowl.
3. Add mayonnaise. Peel the garlic, squeeze through the garlic.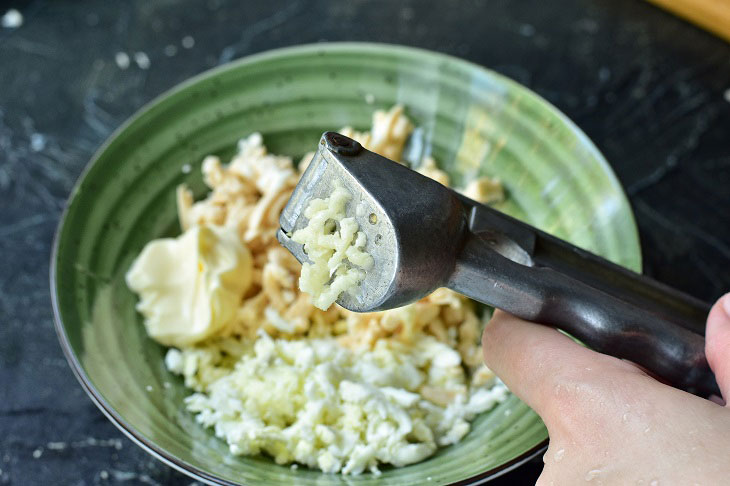 4. Mix everything well.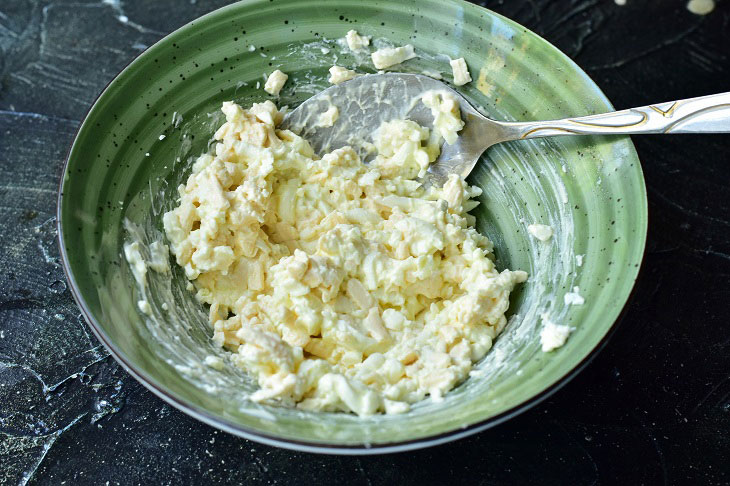 5. Form with your hands the same size circles-balls.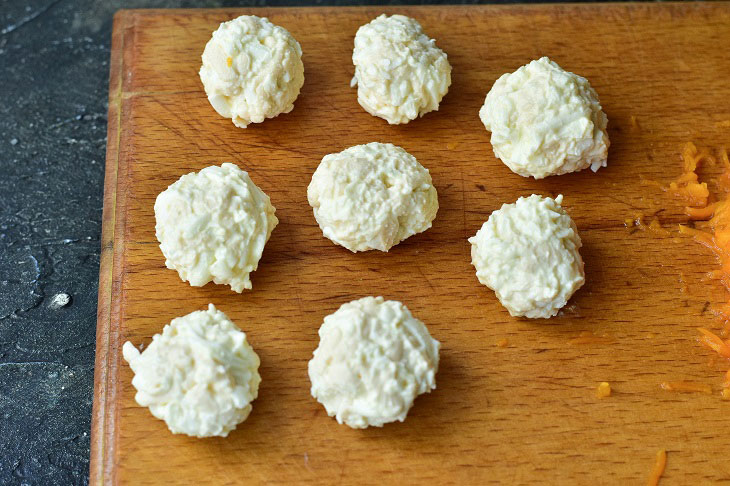 6. Put the carrots in a saucepan, add water, add 0.5 teaspoon of salt. Bring the water to a boil, reduce the heat and cook the vegetable for 30-40 minutes. Peel the carrots and grate on a fine grater.
Lay out on the board 1 tbsp. a spoonful of grated carrots, put a ball of egg-cheese mass inside.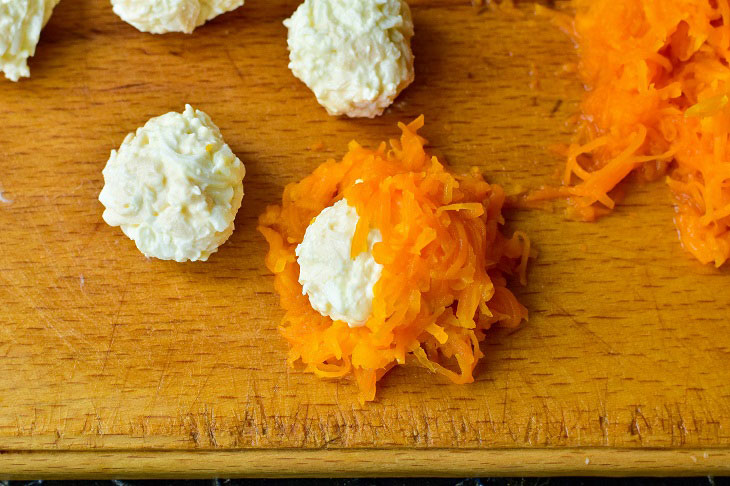 7. Form a ball. Put it immediately on a dish, thus forming all the balls.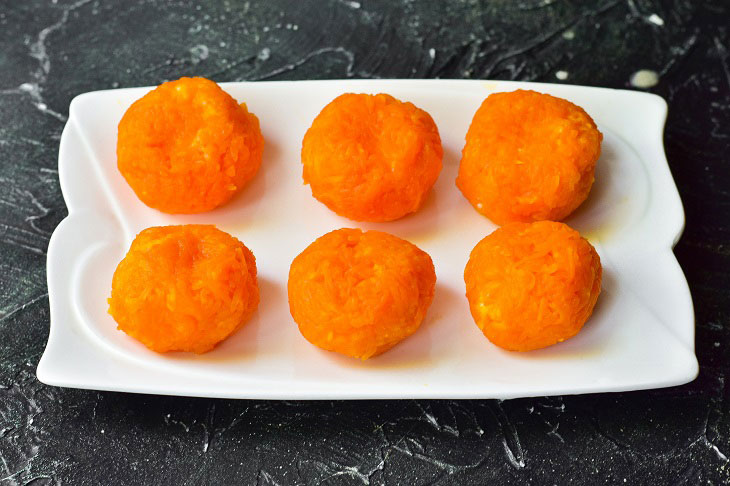 8. Place a parsley leaf on top of each ball.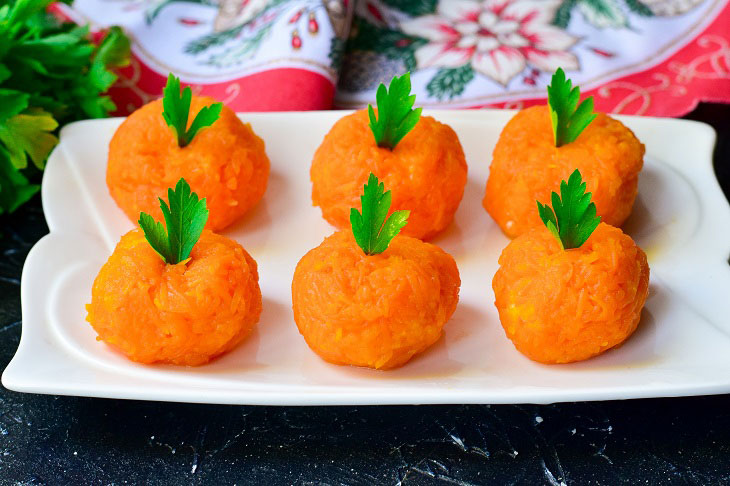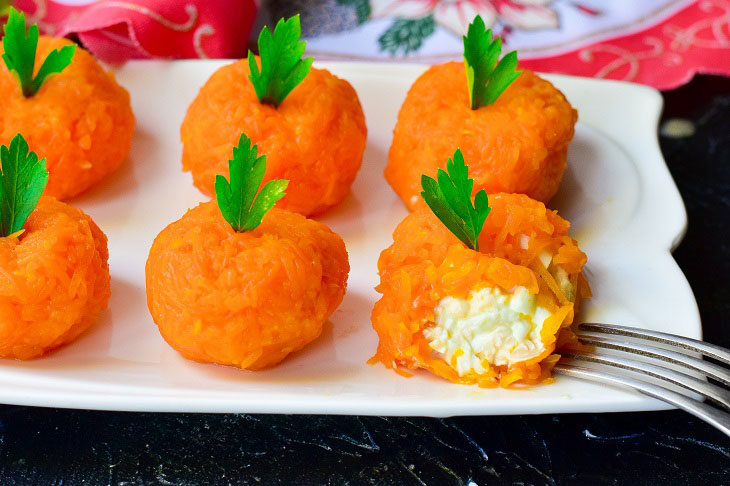 Enjoy your meal!