If, in addition to classic preparations, you want to cook something original, try cherry jam with gelatin. Berry syrup acquires a thick viscous structure, and the berries resemble dense jelly. Preparing such a jam is quite simple, no special skills, devices and ingredients are needed. Such a blank is perfectly stored in a cool place, preferably darkened.
Ingredients:
Sweet cherry – 500 g.
Sugar – 500 g.
Gelatin – 1.5 tbsp. l.
Water – 50 ml.
How to cook:
1. A ripe juicy berry must first be sorted out, discarding spoiled, very crushed berries, especially if they have a smell of fermentation. Cut off the ponytails.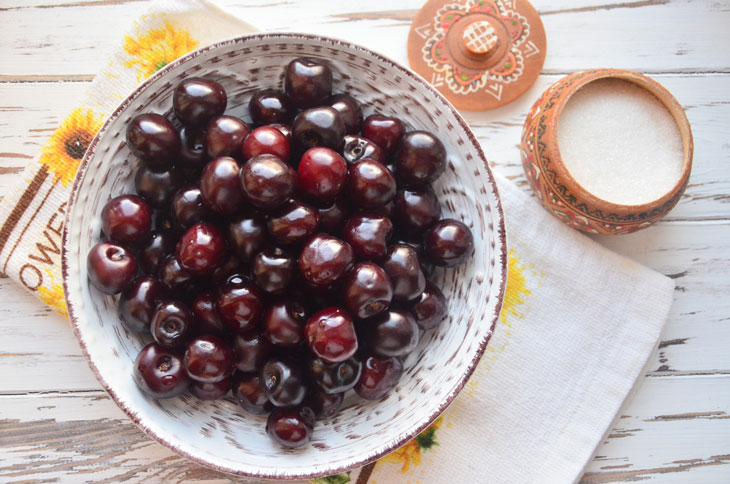 2. Rinse the cherries by pouring them into a colander and sending them under running water. Then remove the bones using a knife or special tool.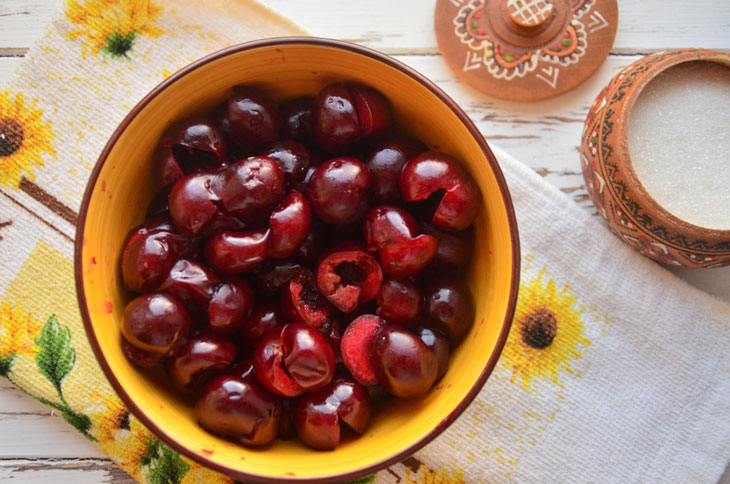 3. Pour dry gelatin into a bowl and fill with warm water, stir until the lumps disappear completely.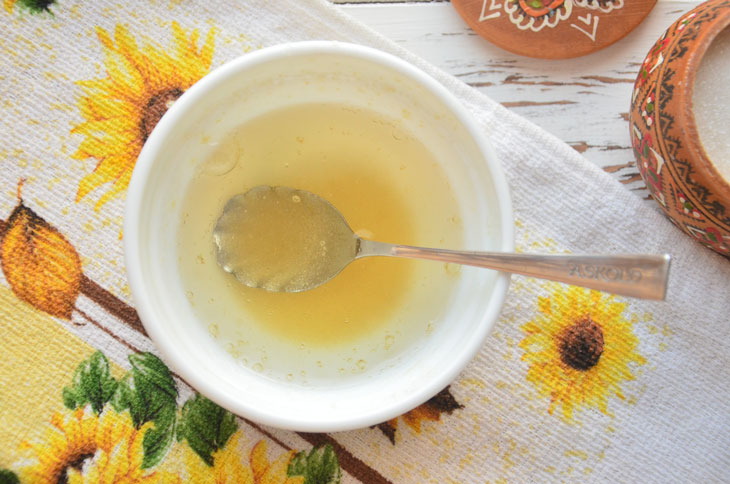 4. Transfer the cherries to a saucepan or thick-walled saucepan and sprinkle generously with sugar. Stir and leave for half an hour.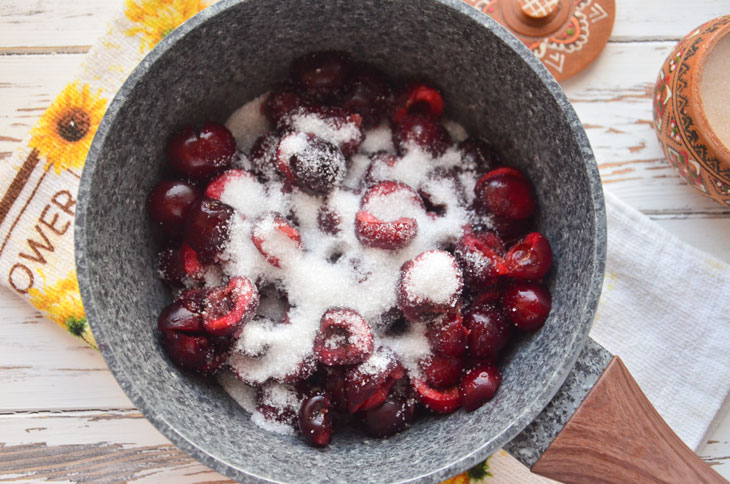 5. After 30 minutes, pour water into the saucepan and put on a quiet fire. As the berry juice begins to boil – wait 15 minutes, stirring.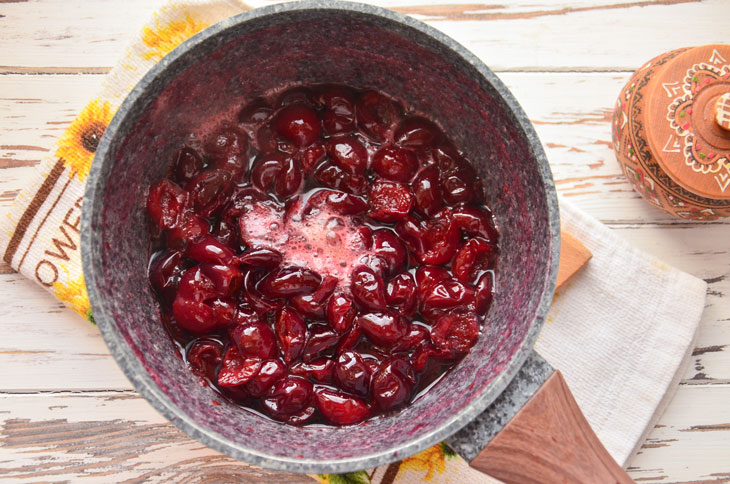 6. Pour the swollen gelatin into the saucepan, stir and heat the jam for 10 minutes, avoiding active boiling.
7. Sterilize the cooking utensils thoroughly. Hold the lids in boiling water for about 5 minutes. Spread the hot jam into jars, cork immediately with lids.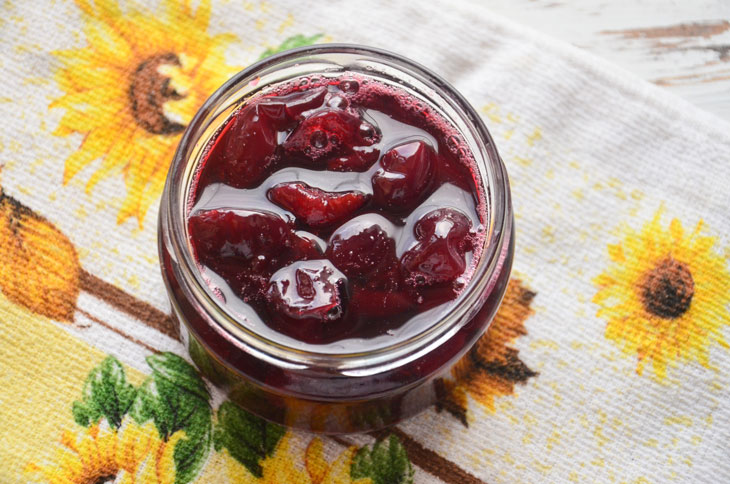 8. Turn the blanks over with the lids down and let them cool in this form. Then put it in the pantry.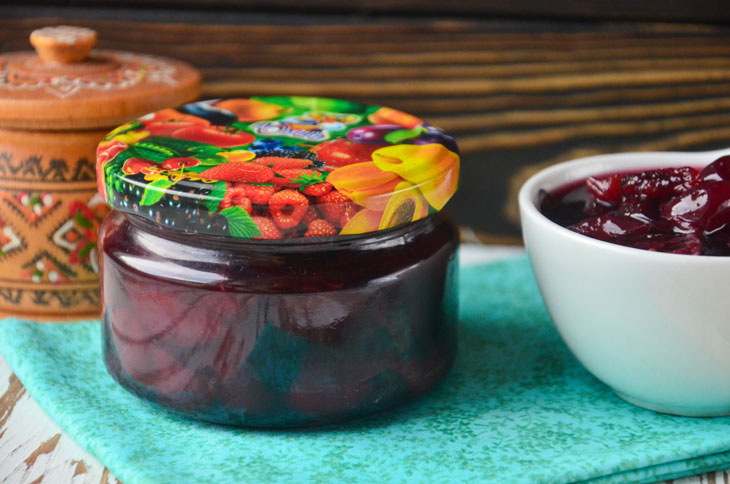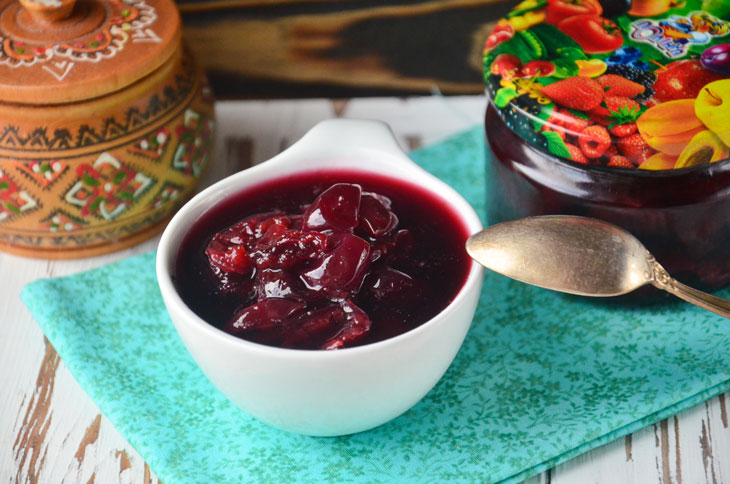 Enjoy your meal!