On the eve of the New Year holidays, you always want to cook something original and unusual in order to surprise and cause a real sensation among all invited guests. Since appetizers are the main dishes at the holidays, it is worth dwelling on one recipe in more detail. This appetizer is called prune mussels. It is prepared very simply and quickly. The main thing is to purchase pitted prunes in advance.
The size of dried fruits can be any, it does not make much difference. As a filling, you should stop at boiled chicken eggs and smoked sausage cheese, however, crab sticks can also be safely added to them. It would also be appropriate to add half a walnut, so the appetizer tastes more unusual.
Ingredients:
Prunes – a few pieces.
Egg – 1 pc.
Smoked sausage cheese – 30 g.
Mayonnaise with the highest percentage of fat content – 20 g.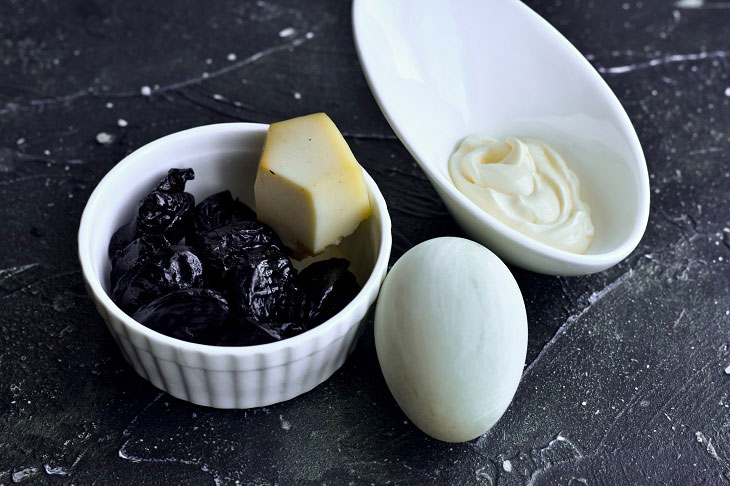 Cooking:
1. Put the chicken egg in a bowl or pan, pour hot water over it and put on fire. Boil the egg for 10 minutes. Then cool it completely and clean it.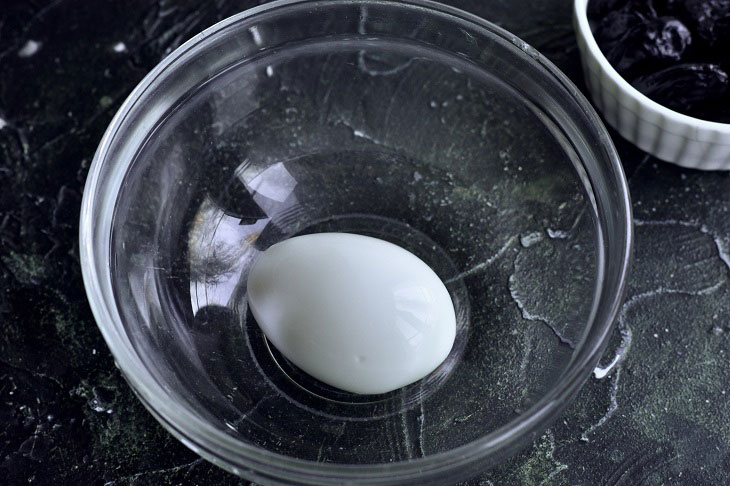 2. Grate the egg on a fine grater. You can cut it very finely or even grind it in a blender.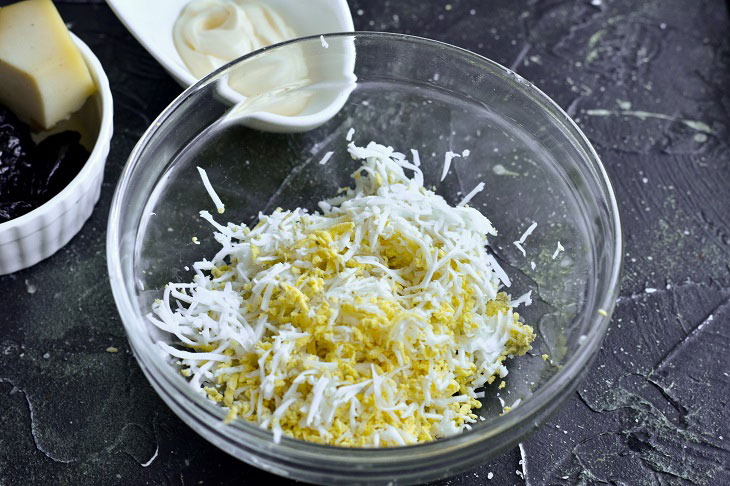 3. Add mayonnaise. The higher the fat content of the sauce, the tastier the filling will be.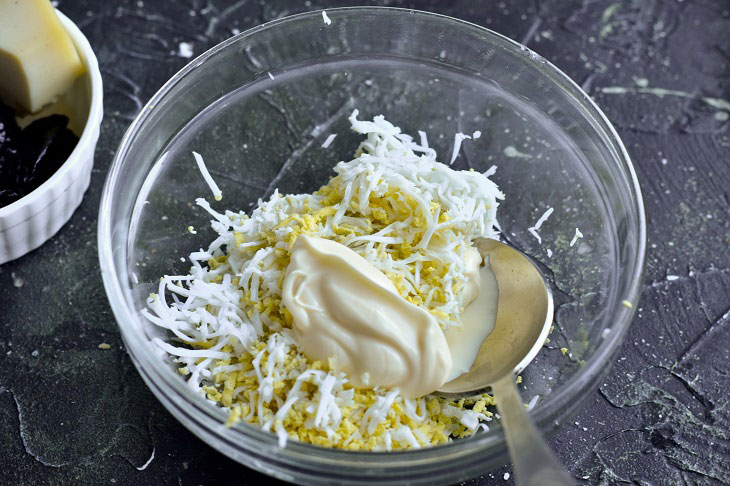 4. After that grate sausage smoked cheese.
Sausage smoked cheese can be safely replaced with processed or hard cheese.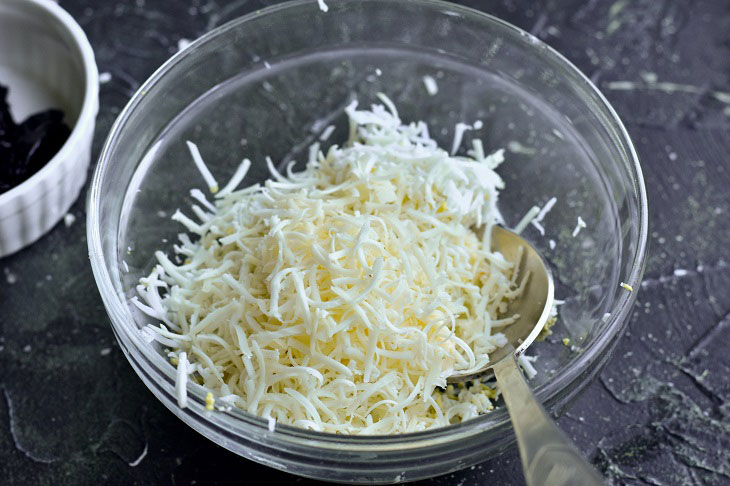 5. Take an ordinary spoon and mix everything very well.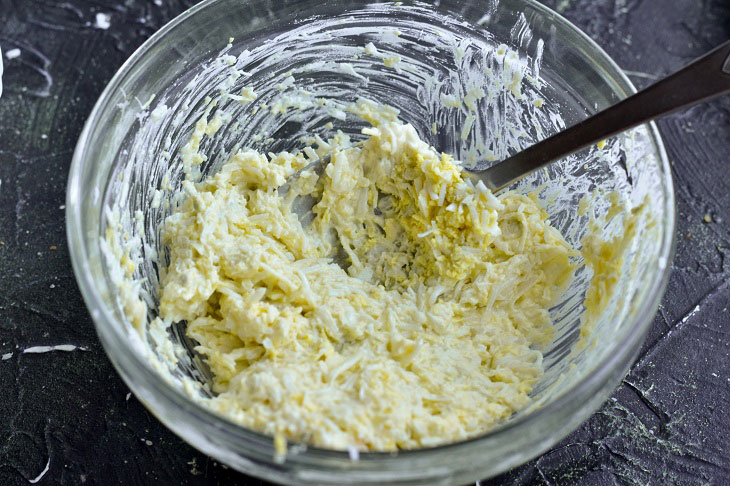 6. Put the prunes in a bowl and pour boiling water over it. Leave it on for literally 2 minutes. Then drain the water.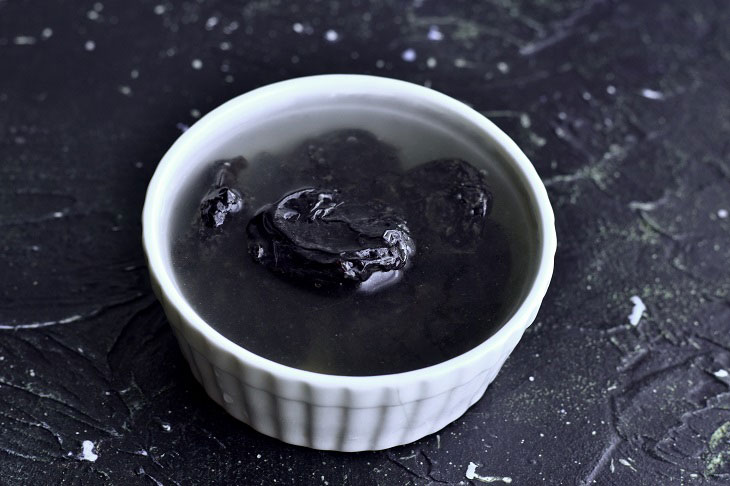 7. Put the prunes on a dish, open it.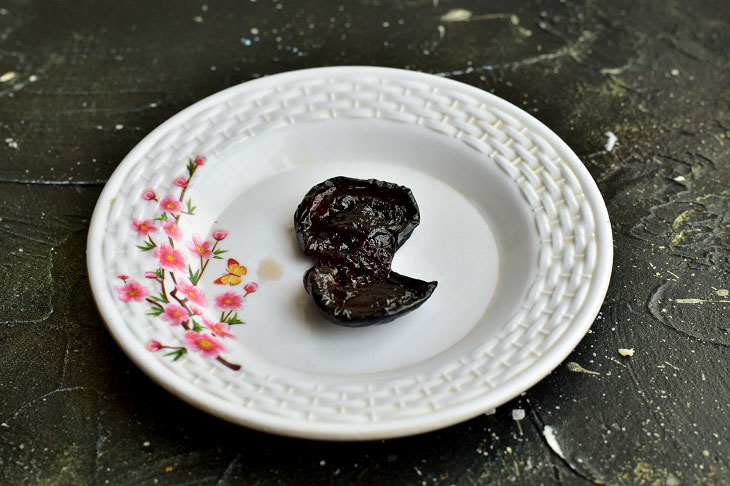 8. Put the filling on one half with a spoon.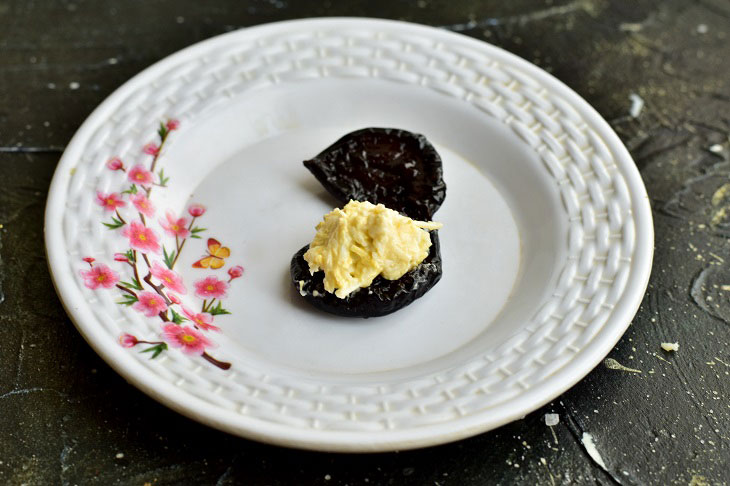 9. Cover with the other half.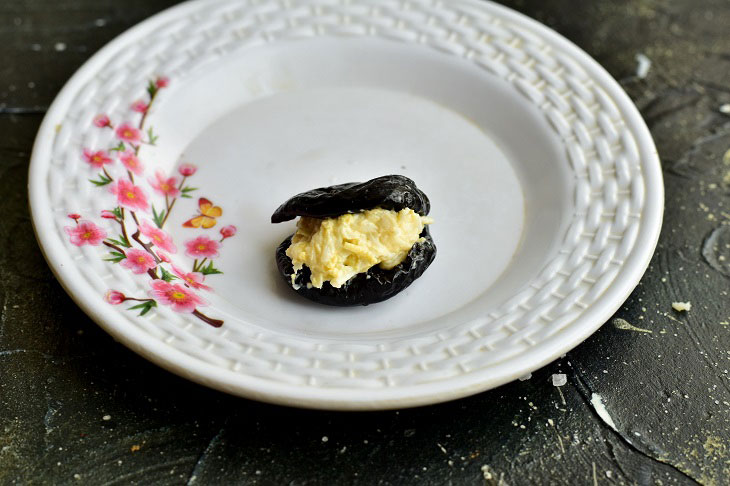 Thus form the whole appetizer, put it on a beautiful dish and serve.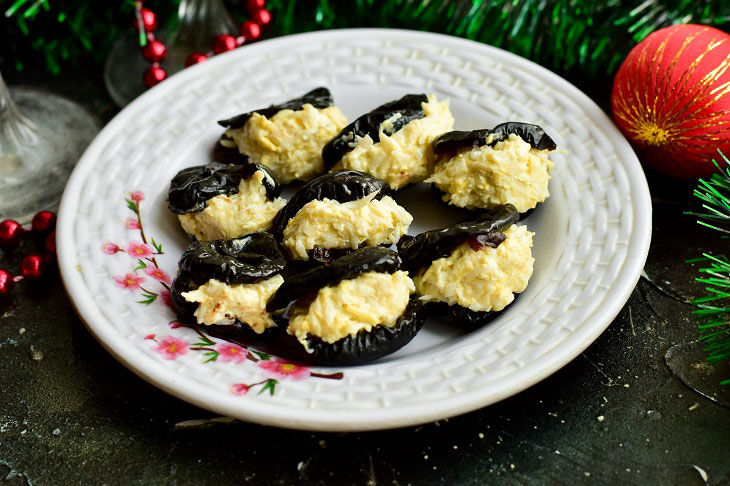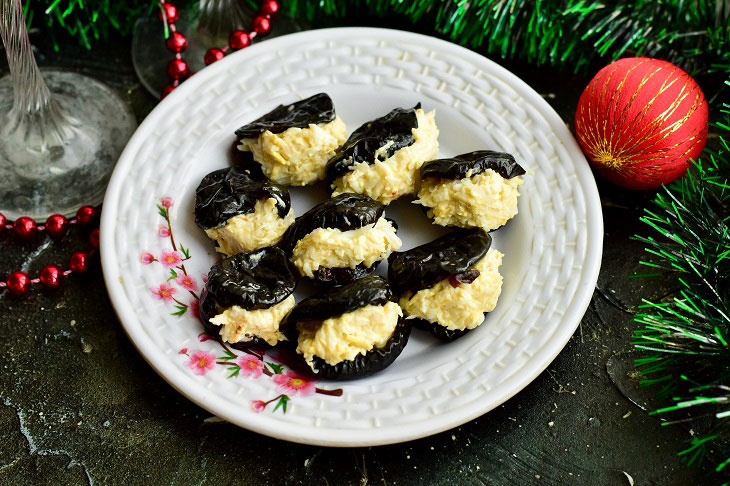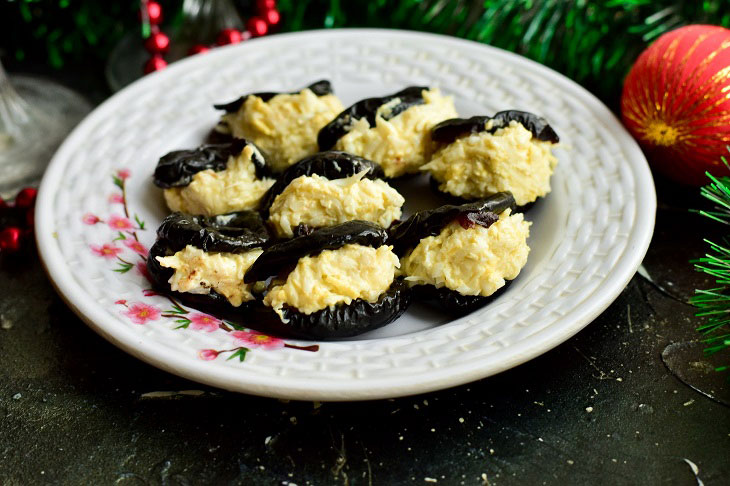 Enjoy your meal!