Nowadays, when there are so many worries and fuss, dishes that can be prepared quickly and easily have become appreciated. This is exactly what a 5-minute snack is. It is made from ordinary white bread in the form of a brick, eggs and ham. In most cases, all these ingredients are most often in the refrigerator of every housewife. If there is no ham, then it can be safely replaced with any kind of sausage or even meat, and crab sticks or vegetables will be an excellent alternative. If there is no bread in the form of a brick, then you can use a loaf. The appetizer is fried in a pan, but you can also use the oven for this purpose.
This appetizer is best served hot. It goes well with any kind of sauces (ketchup, mustard, mayonnaise), pickled tomatoes, cucumbers and other types of preservation. You can also simply brew a cup of delicious and strong coffee or tea with it. As a brake to work, such an appetizer is also indispensable, as it is quite satisfying due to the fact that it is made from bread, eggs and ham.
Ingredients:
Bread in the form of a brick – 1-3 pieces.
Chicken eggs – as much as pieces of bread.
Ham – 30-40 g.
Salt – to taste.
Vegetable oil – 1 tbsp. l.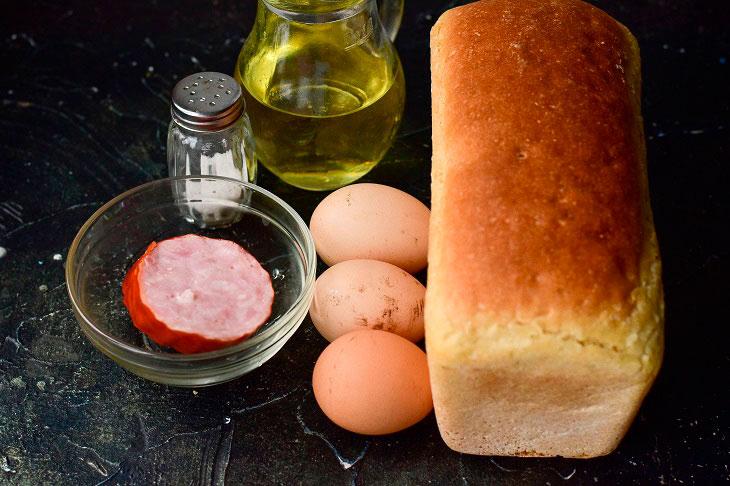 Cooking:
1. Cut the brick into neat and equal pieces in thickness.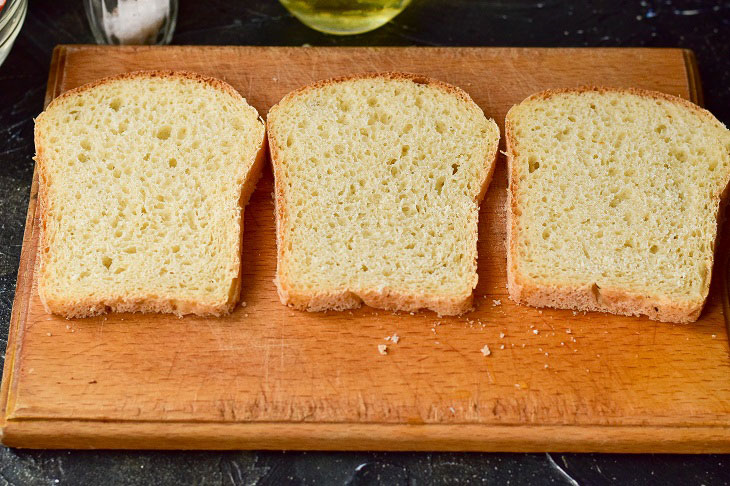 2. Now, using a knife, carefully cut out the middle.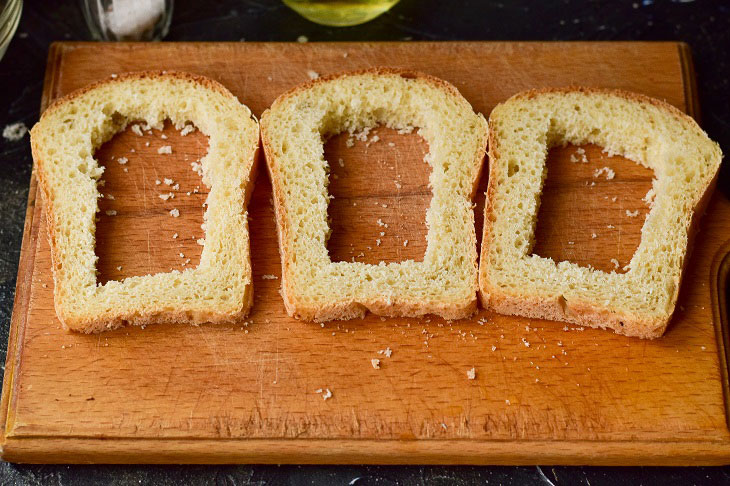 3. Pour vegetable oil into the pan. Lay out a slice of bread, drive an egg into the center.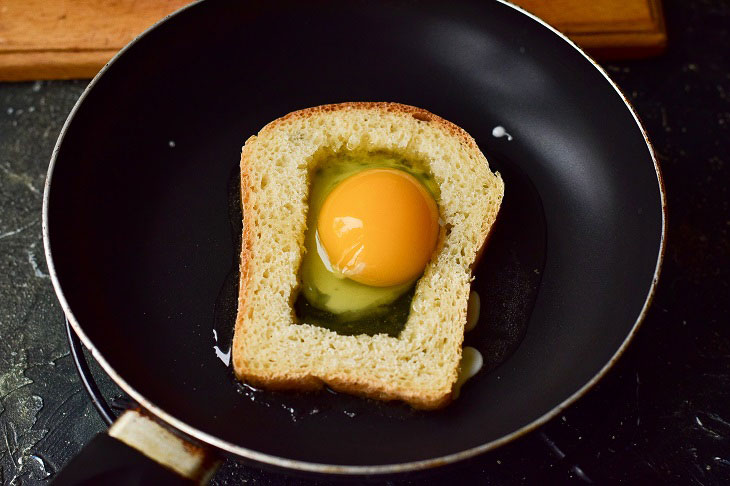 4. After that, salt it.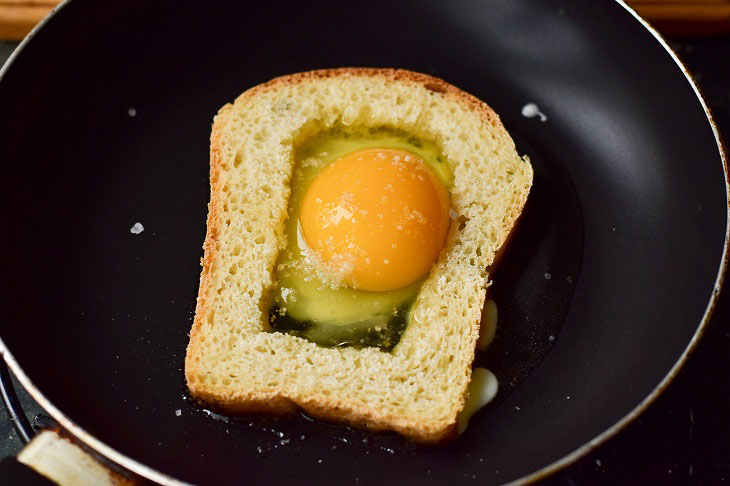 5. Cut the ham into small cubes.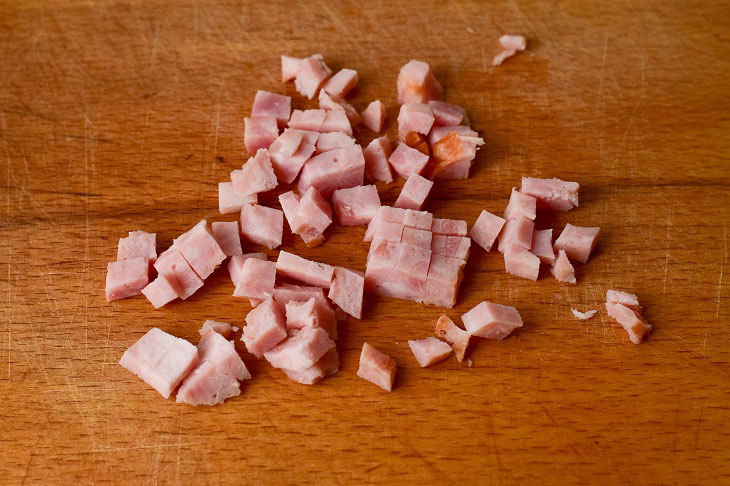 6. Put a part on the egg.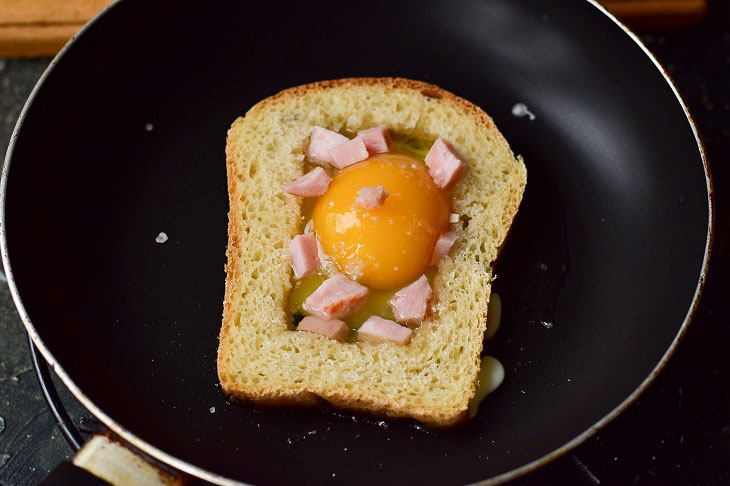 7. Cover the pan with a lid, fry the egg over low heat for 5 minutes.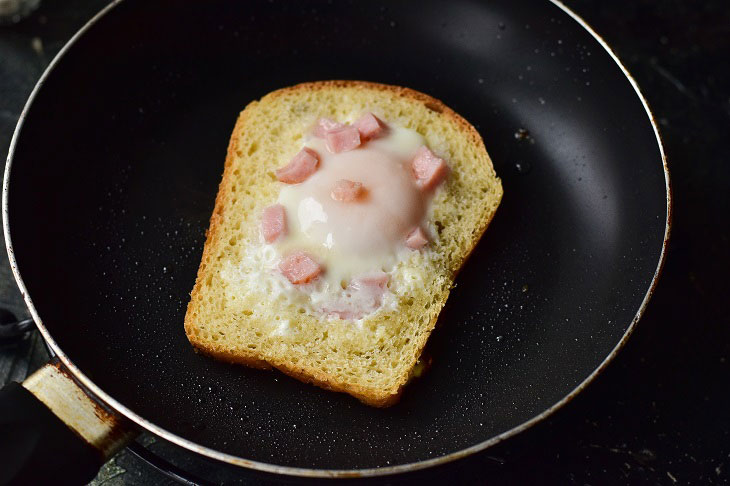 8. After that, transfer the appetizer to a dish and, if necessary, cook more of the right amount. Arrange greens on top and serve.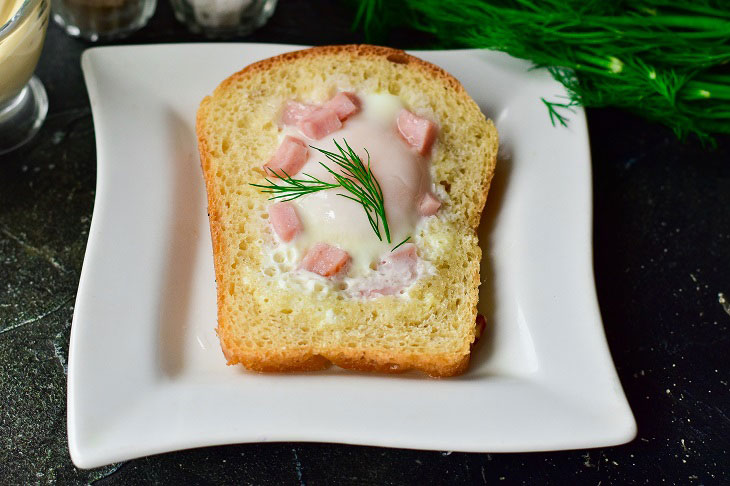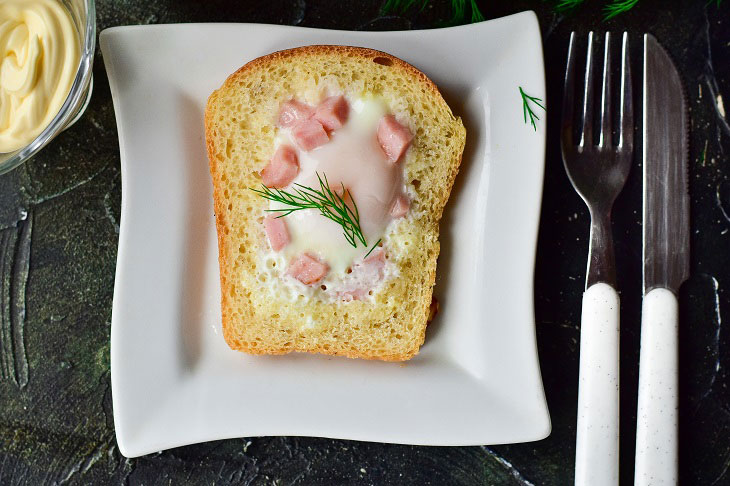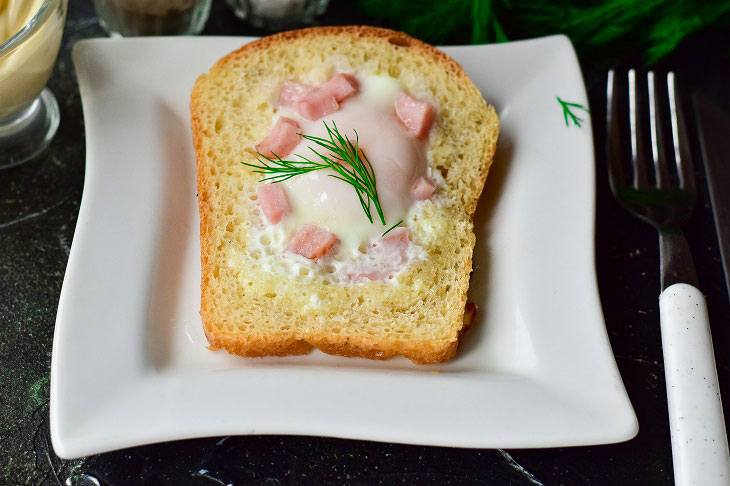 Enjoy your meal!