Juliet salad is a salad with a very unusual taste, for the preparation of which only vegetables are most often used. That is why, if for some reason you don't eat meat or sausage, this salad is definitely worth taking note of and preparing it as soon as possible. Serve the finished appetizer right away at the table, there is no need to wait until the salad is soaked. It goes well with all side dishes and any additional dishes, from meat to those that you are used to eating and including in your diet.
When choosing ingredients, you should use canned beans. It can be either white or red in color. Olives are suitable for those from which you do not need to choose the seeds, but in color they can be green or black. It is better to use fresh cucumber, but if it is difficult to purchase or only greenhouse is on sale, then you can use pickled or even barrel.
Ingredients:
Onion (purple can also be used) – 0.5-1 pc.
Fresh cucumber – 1 pc.
Canned beans – 3-4 tbsp. l.
Olives – 2 tbsp. l.
Vegetable oil (you can replace it with olive) – 1 tbsp. l.
Salt – 1-2 pinches.
Ground pepper (you can not add it) – to taste.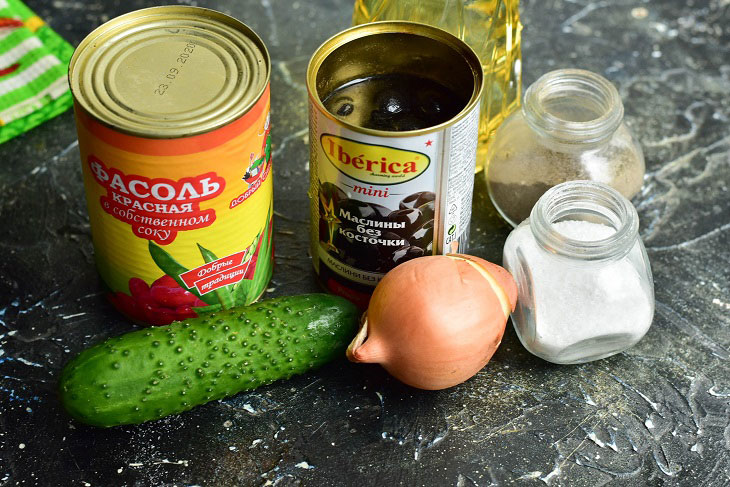 How to cook:
1. So, immediately open the jars of olives and beans. Put the olives in a bowl, if you wish, then you can cut them into smaller pieces.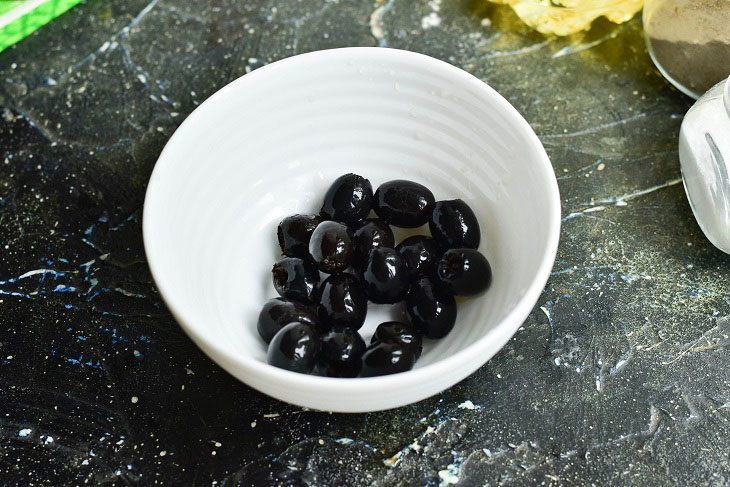 2. Now put the canned beans to the olives. To escape excess marinade from it, you can choose them from a jar with a special spoon with holes.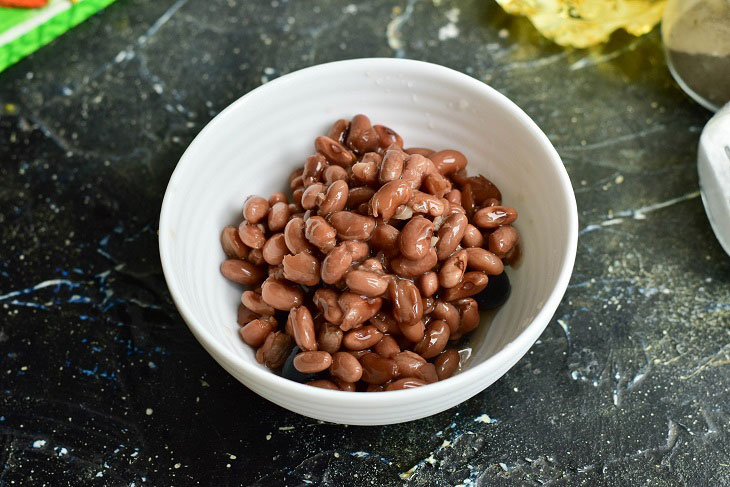 3. Be sure to wash the fresh cucumber, cut it into small cubes.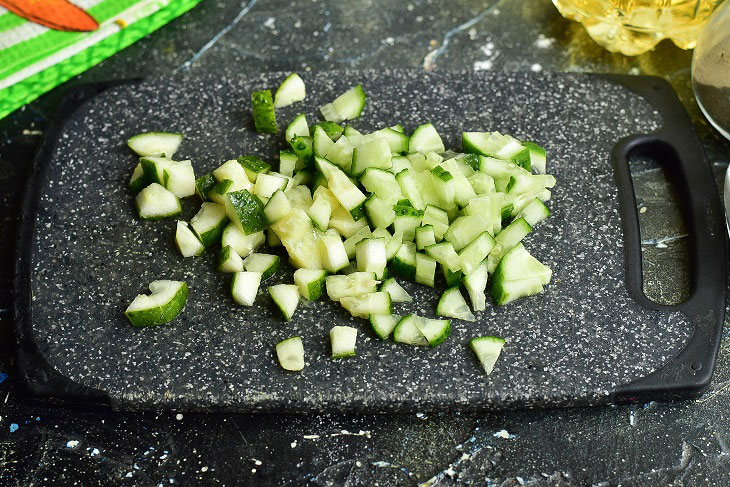 4. Peel the onion and cut into half rings.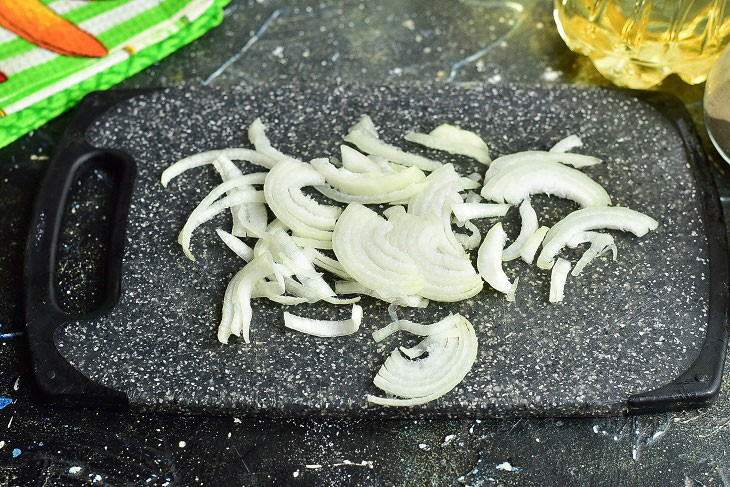 5. Put the chopped fresh cucumber to the olives and beans.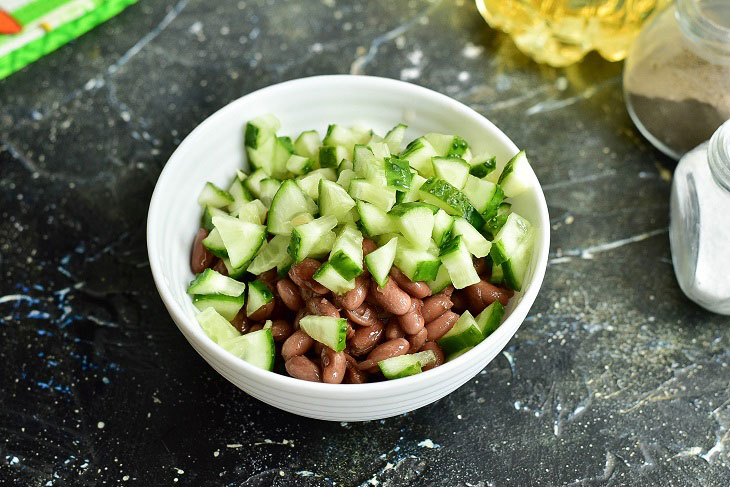 6. Send the bow there.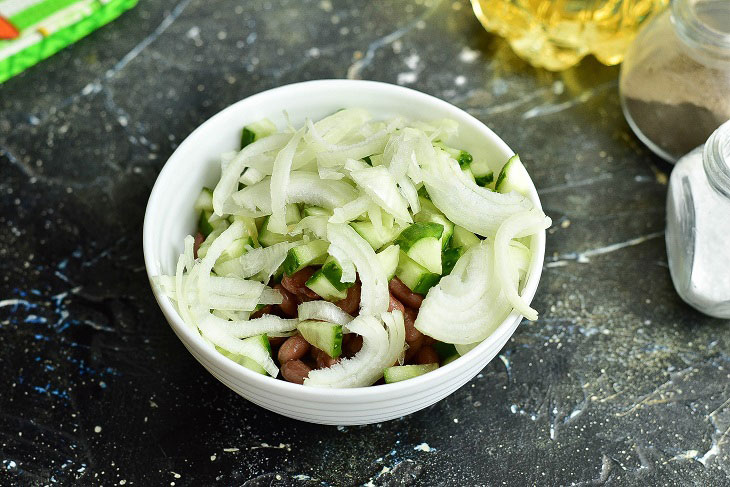 7. Add salt and black pepper.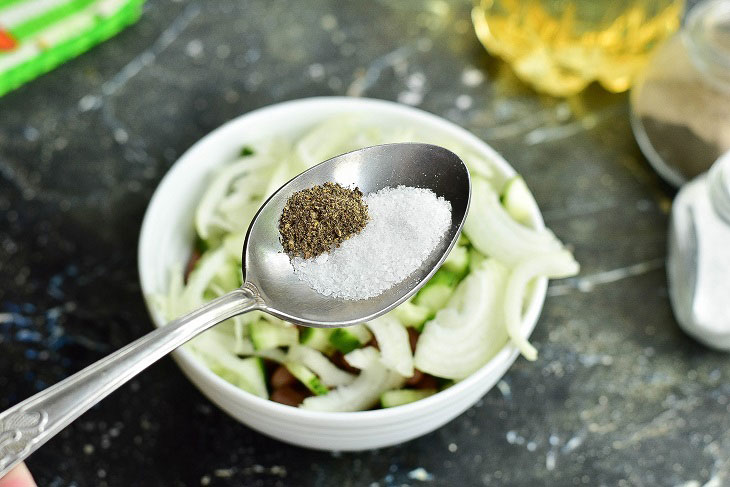 8. Pour in vegetable oil.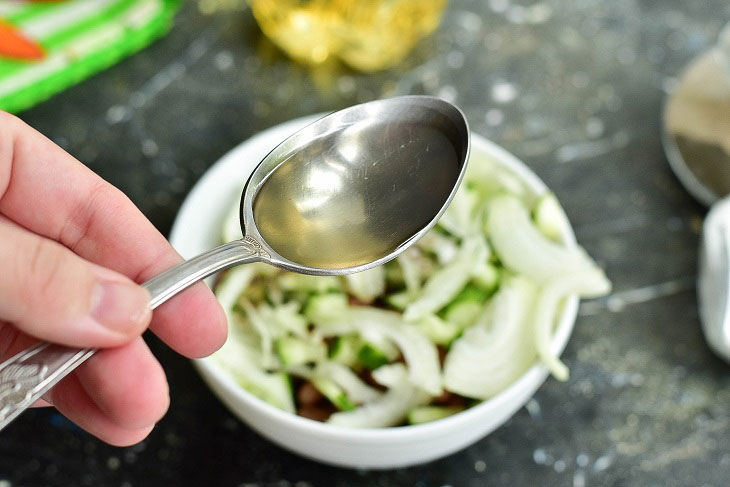 9. Mix the salad very well with a regular spoon.
Here is such a beautiful, bright salad "Juliet" came out! From above, you can additionally decorate it with fresh parsley leaves or dill branches.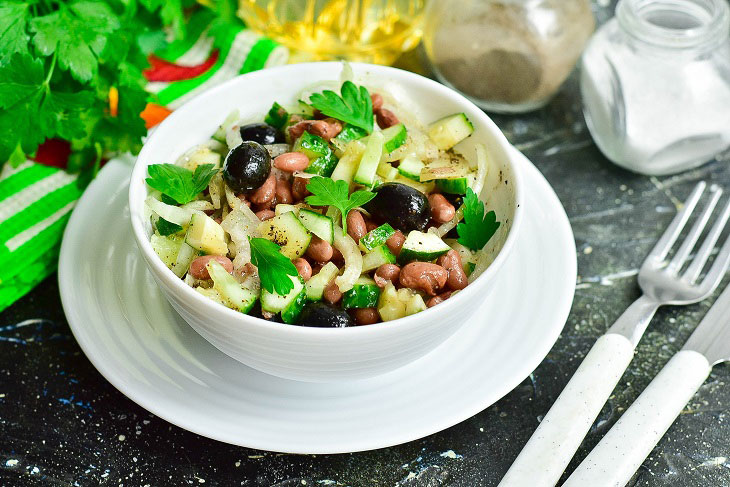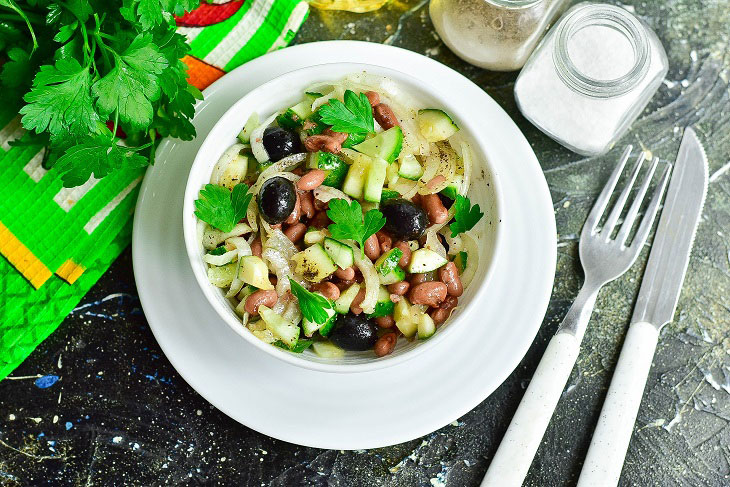 Bon appetit!