At first glance, it may seem to you that the products from which the Spicy Crab salad is made do not quite fit together. But, it's not. The basis of the salad is beans, which perfectly harmonizes with crab sticks, multi-colored bell peppers, boiled eggs and spicy Korean-style carrots.
Very tasty, hearty, elegant salad, and also quick to prepare, you can serve on any holiday table.
Ingredients:
Beans, canned in own juice – 400 g.
Crab sticks (crab meat) – 200 g.
Bulgarian pepper green and red – 1 pod.
Carrots in Korean – 200 g.
Chicken egg – 4 pcs.
Mayonnaise – 150 g.
Freshly ground black pepper – to taste.
Salt – to taste.
Parsley greens – a few branches.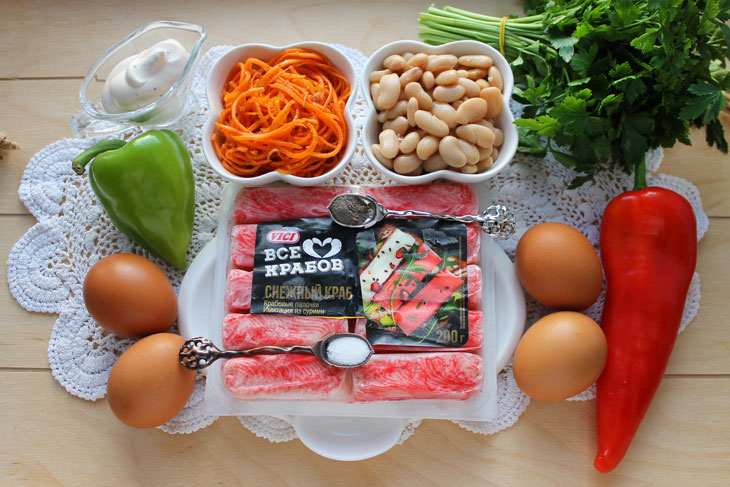 Cooking:
1. Since only the eggs will be cooked, start preparing the salad with them. Boil hard boiled eggs – 10 minutes from the moment of boiling, cool them in cold water and peel.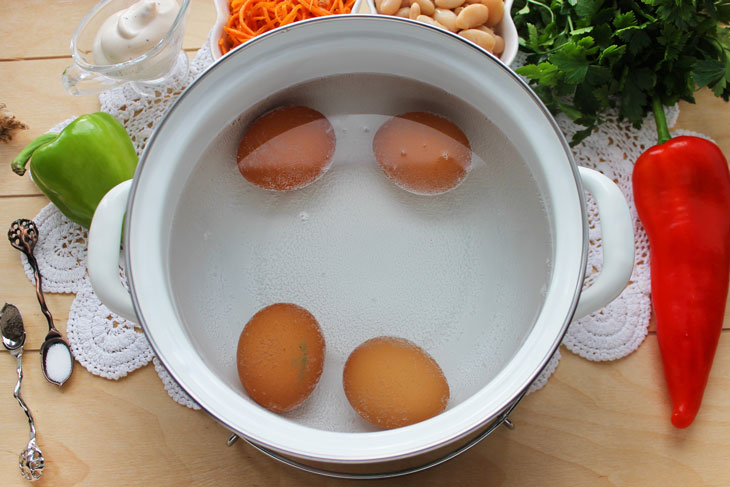 2. Cut the eggs into small cubes.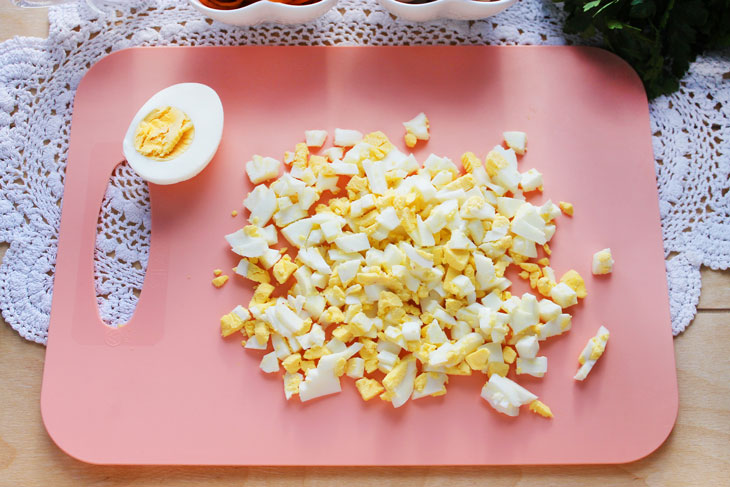 3. Wash the pepper, remove the stalks and seed pods. Finely chop the pulp.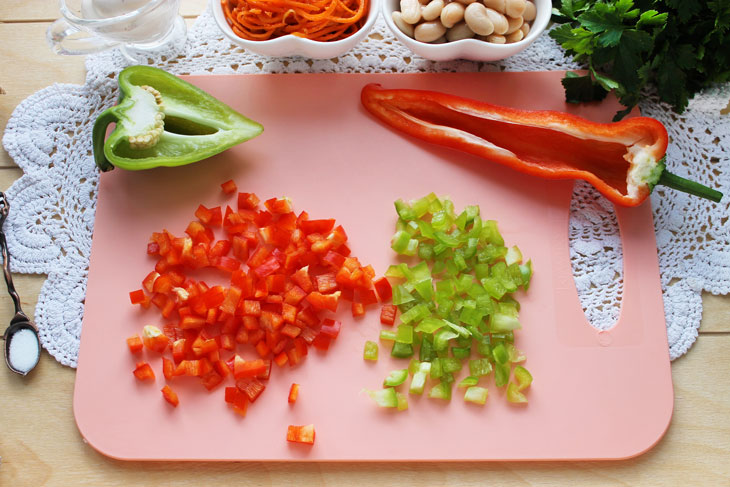 4. Cut the defrosted crab sticks into small cubes too.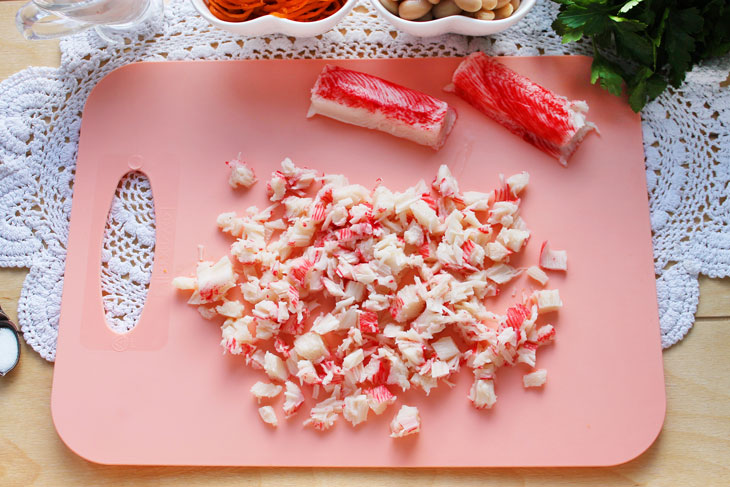 5. Throw the canned beans in a colander so that all the juice drains.
To prepare the salad, you can use both white and red beans, canned in their own juice.
Wash the parsley, dry it, tear off the leaves from the branches. Next, we collect the salad. We take a large flat plate or dish and place a serving ring on it. We used a mold 22 cm in diameter. Put the crab sticks on the bottom.
6. Lubricate with mayonnaise.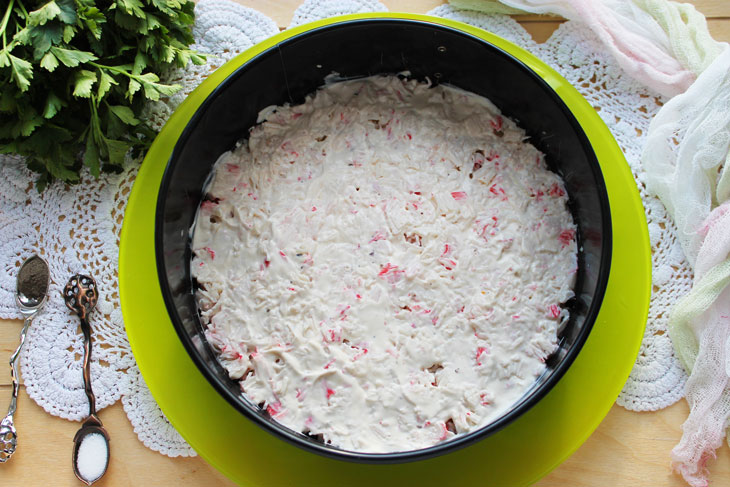 7. Then lay out a layer of sweet green pepper. Lubricate with a layer of mayonnaise.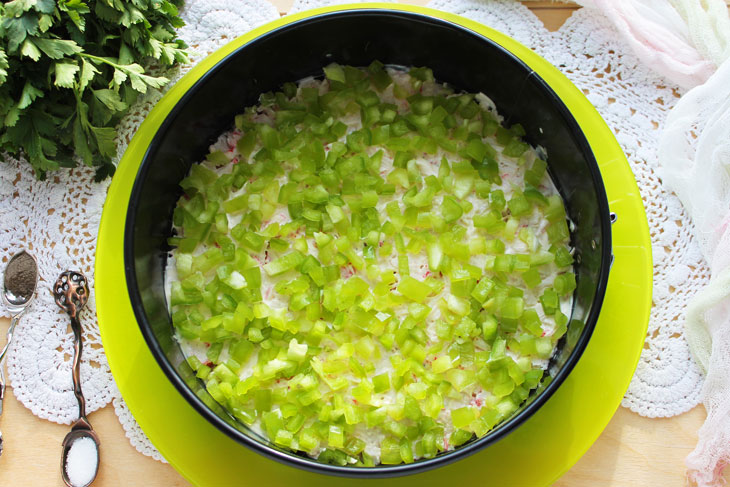 8. Further, there will be no photo of the layers smeared with mayonnaise, only a description.
Place the boiled eggs in the mold. Pepper to taste and salt a little. Lubricate with mayonnaise.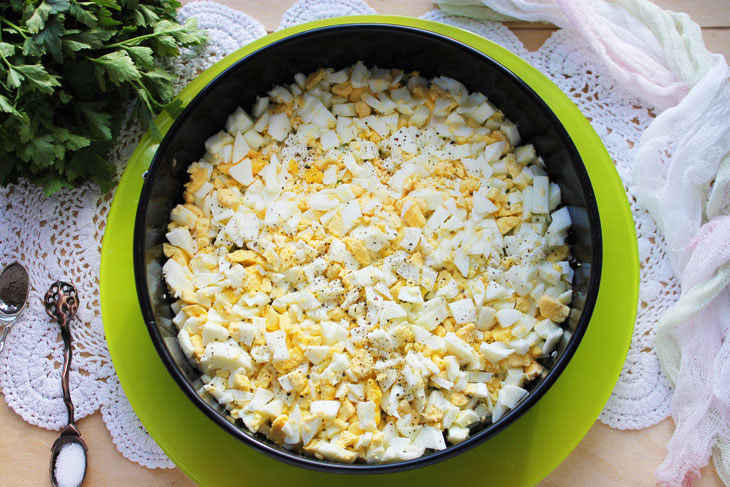 9. Lay out the red bell pepper. And brush again with mayonnaise.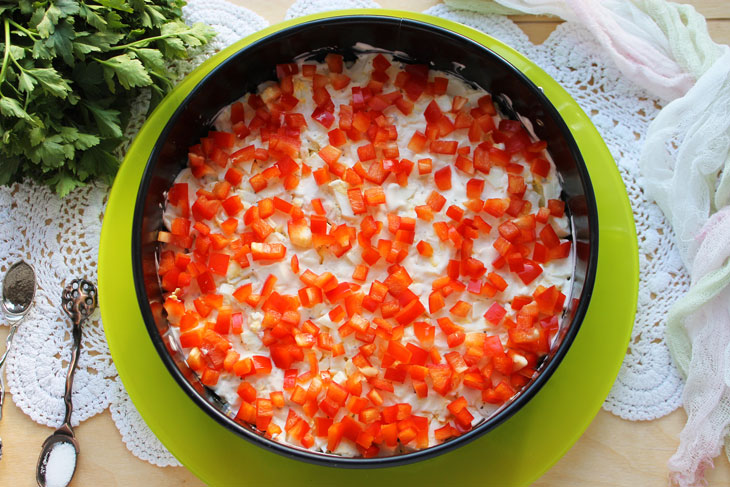 10. The next layer is Korean carrots. layer of mayonnaise.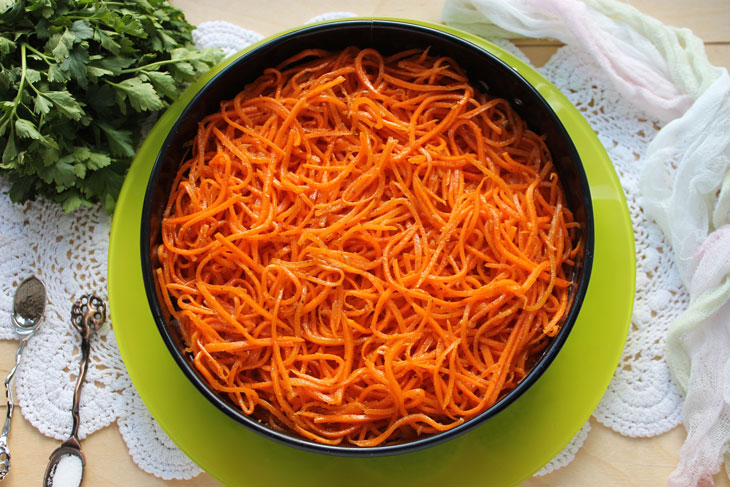 11. Put the beans in the next layer tightly to each other.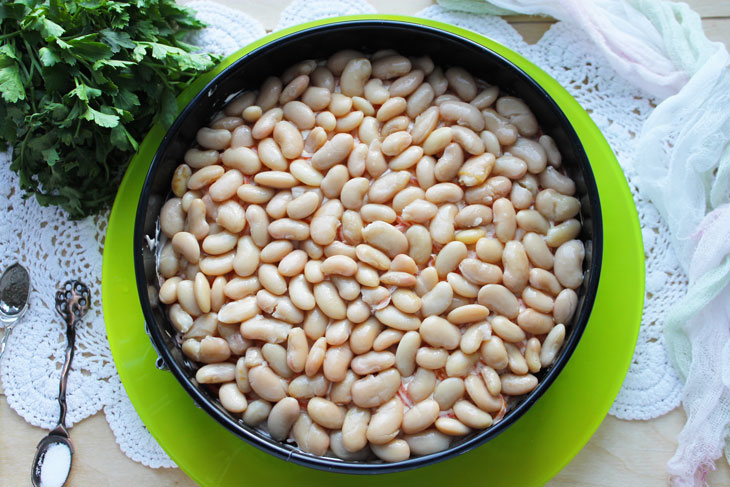 12. Decorate the Spicy Crab Salad with parsley leaves. However, you can decorate the salad however you like.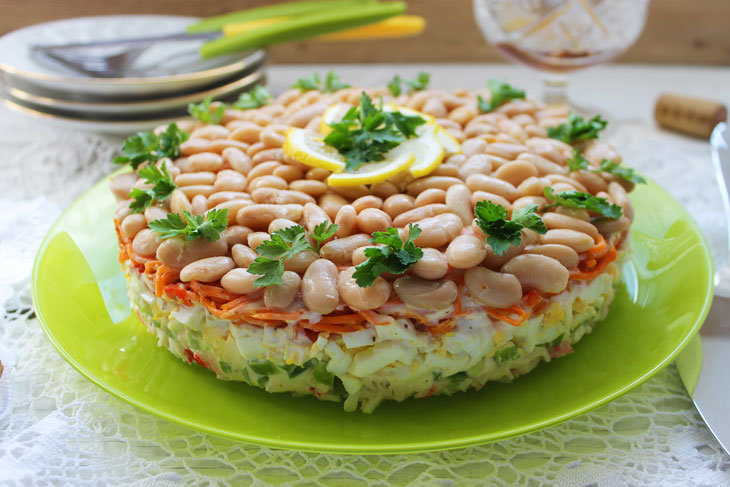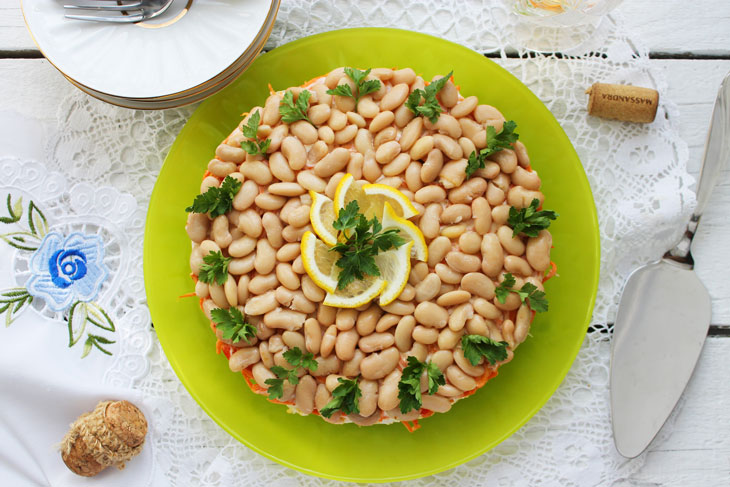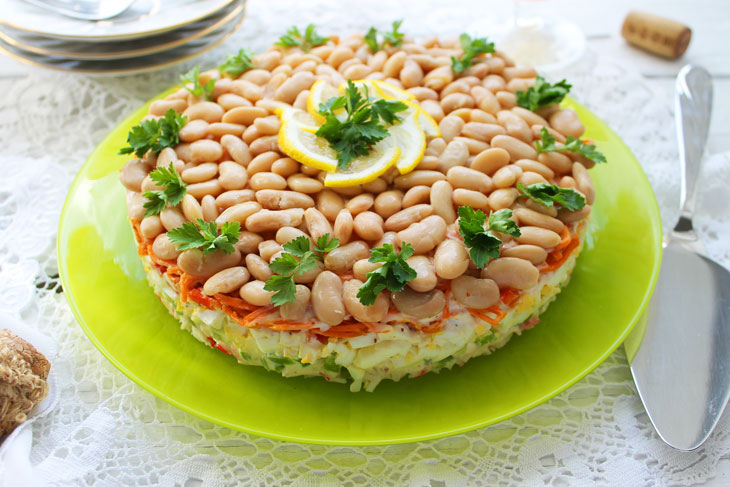 Enjoy your meal!