Principessa salad is an appetizer that turns out to be so unusual in taste that it is impossible to describe it in words. And it is prepared from beets, banana, raisins, walnuts, garlic. You can dress the salad with mayonnaise or sour cream. Also, yogurt will be appropriate. To shorten the cooking time, be sure to bake the beets in the oven in advance. If the more familiar cooking method is simmering, then use that.
In order to make the ready-made Principessa salad look more attractive, you should take a ring for its decoration. It is thanks to him that all layers and its edges will be even and beautiful.
Ingredients:
Baked or boiled beets – 2 pcs.
Banana – 1 pc.
Garlic – 1 clove.
Walnuts – 3 pcs.
Raisins – to taste.
Mayonnaise or yogurt – 2 tbsp. l.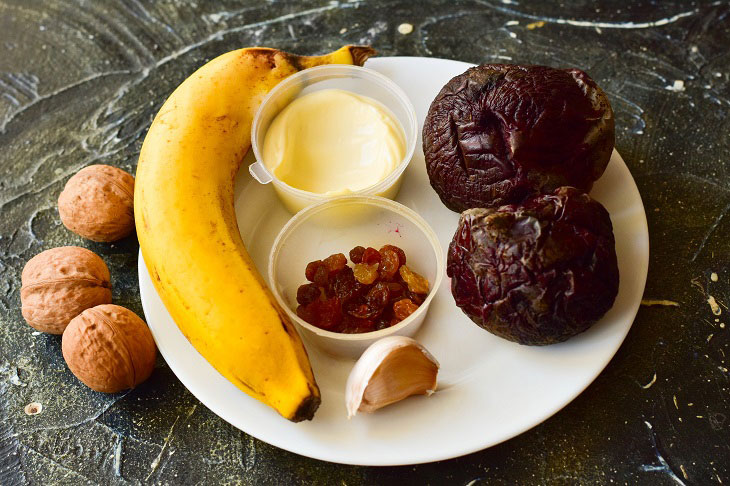 How to cook:
1. So, if you have raw beets, and it was not possible to bake them in advance, then wash them very well. Then send to the oven preheated to 190 degrees for 1 hour 15 minutes. During this time, it will become soft.
Roasted beets are much tastier than boiled beets, as they are sweeter in taste and not as watery.
Grate the baked beets on a coarse grater, but be sure to clean them first. Place half of the grated vegetable into the shaping ring. Press down with a tablespoon, grease with mayonnaise.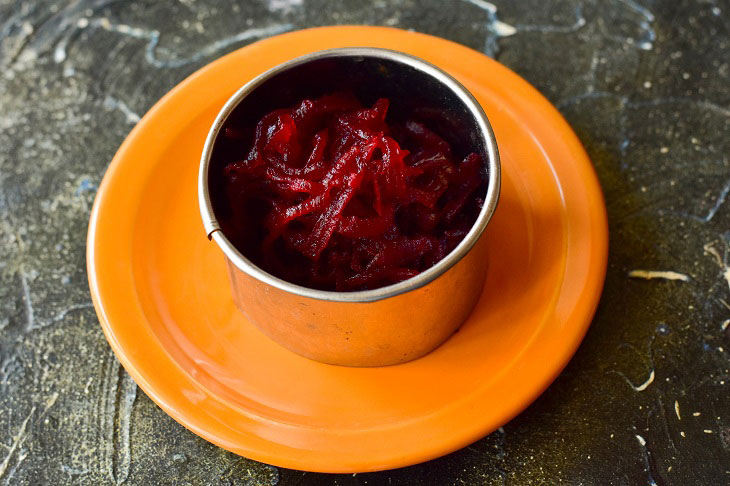 2. Now peel the banana. Cut it into small pieces. In general, half a banana will be enough. Put it on top of the beets.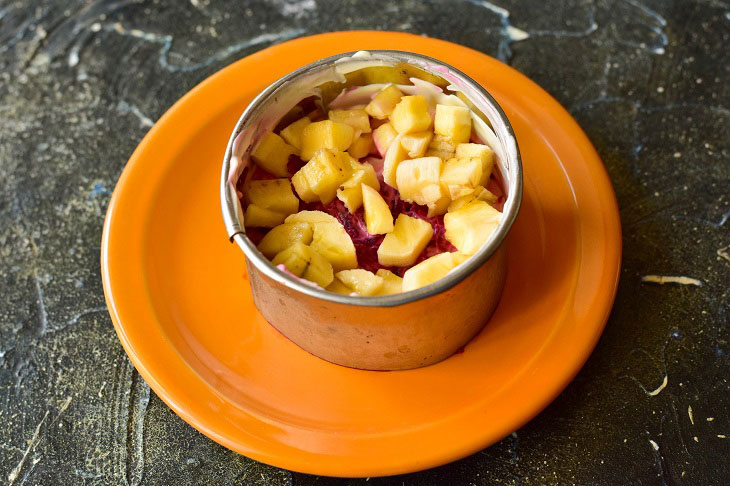 3. Now lay out the raisins, if it is too hard, then pour boiling water over it and leave for 10 minutes. This will make it softer.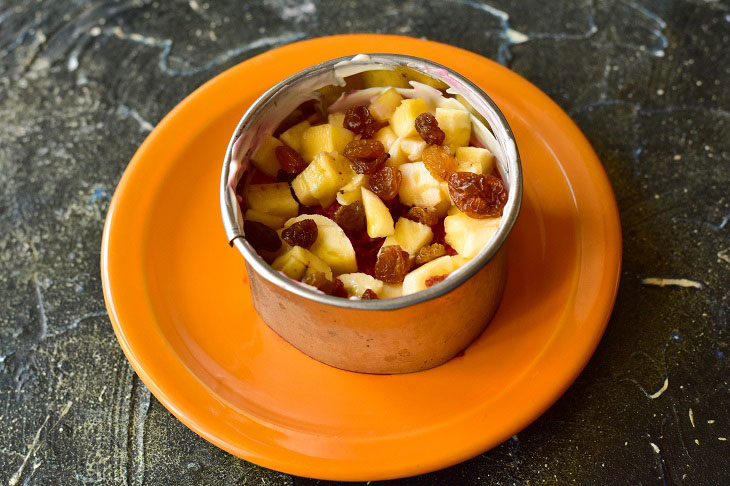 4. Cut the peeled garlic clove into small cubes. Put it on the next layer.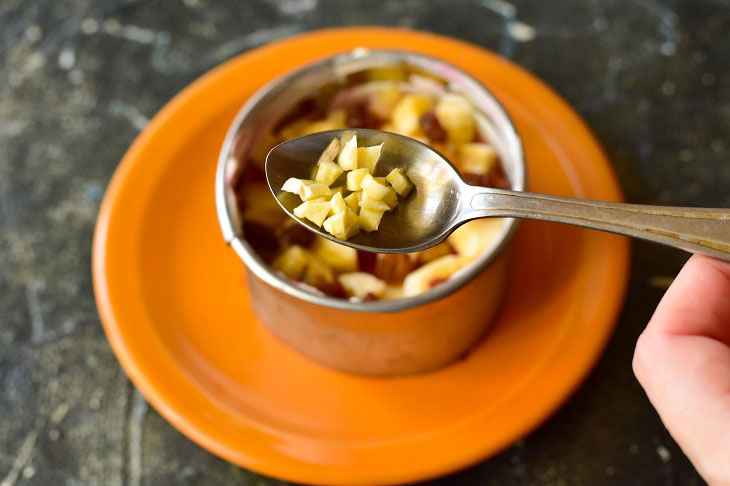 5. Finally, add the remaining grated beets.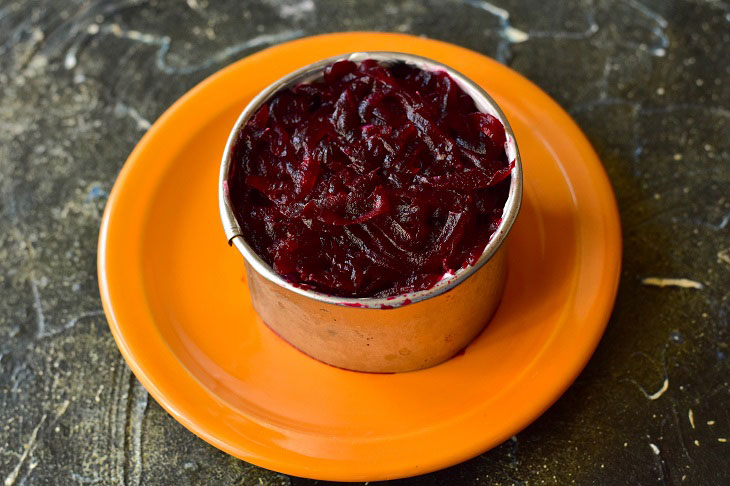 6. Remove the forming ring. To do this, use an ordinary tablespoon and press down on the beets a little when removing the ring.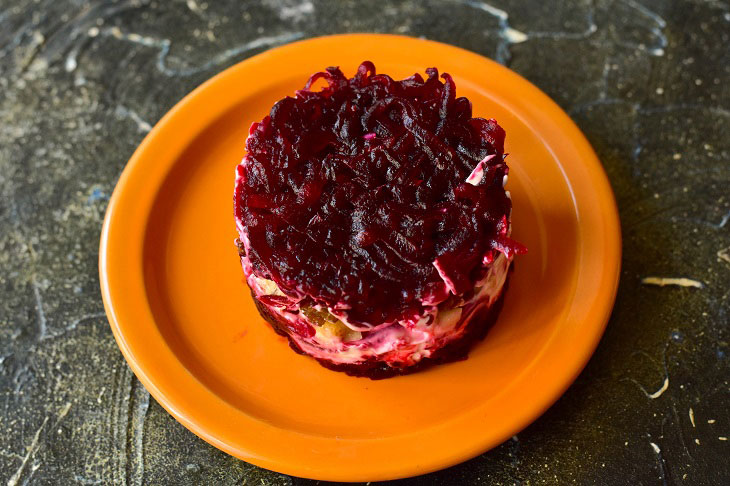 7. Now make stripes or mesh with mayonnaise.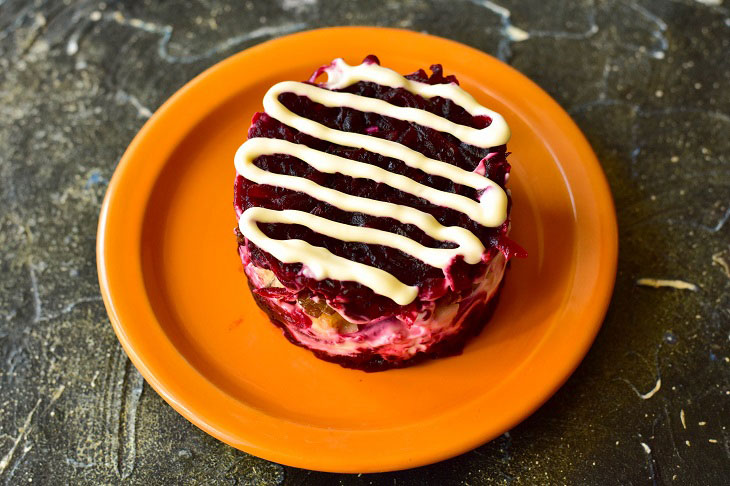 8. Put peeled walnuts in the center of the salad. Garnish with a few parsley leaves or dill sprigs. Here is such a ready salad "Principessa" came out!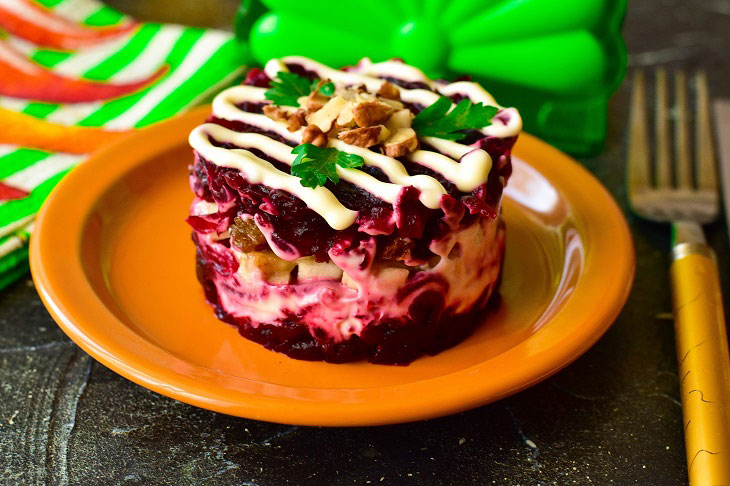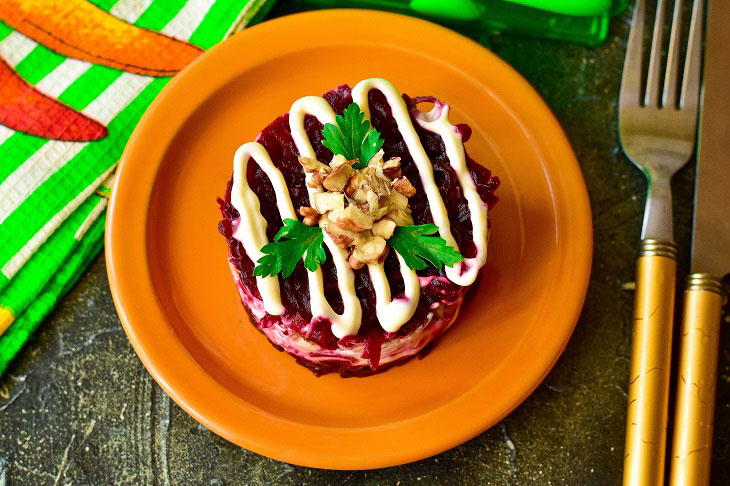 Enjoy your meal!