Salad "Shuba" is a classic dish of Soviet cuisine. This appetizer is still the most popular salad in the countries of the former USSR. The dish was served for the first time on the eve of 1919, and grated beets did not mean a fur coat that covers a herring, but a proletarian banner. The name stood for Chauvinism and Decline – Boycott and Anathema. Later, the name was forgotten, and in the seventies, along with Olivier, not a single holiday could do without this salad.
In modern conditions, we can afford to set the table with any gastronomic exotic dishes. But for many, herring under a fur coat remains a favorite, understandable salad. We offer to cook a dish with a classic taste, but in a modern design.
Ingredients:
Mayonnaise – 50 g.
Olive oil – 1 tbsp. l.
Apple cider vinegar – 1 tsp
Potato – 1 pc.
Beets – 0.5 pcs.
Carrot – 1 pc.
Onion – 0.5 pcs.
"Ivasi" herring – 1 pc.
Salt, pepper, leek – for serving.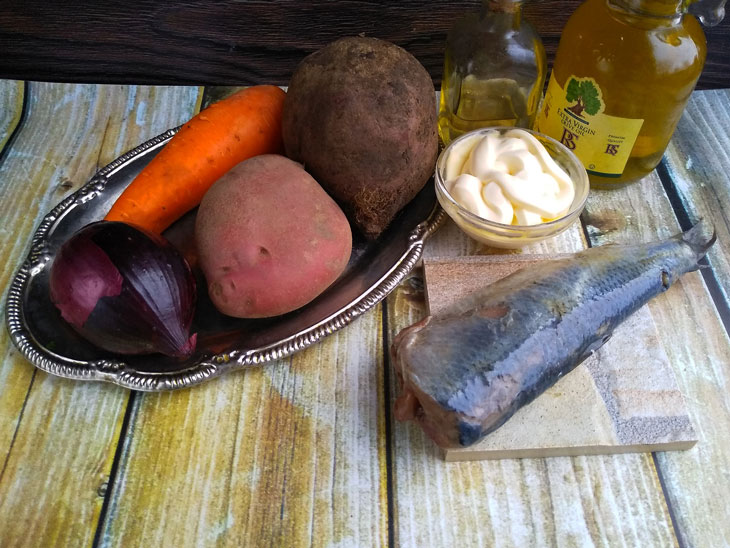 Cooking time: 1.5 hours. Servings Per Container: 5.
Cooking:
1. Boil the carrots until soft, peel and cut into small cubes with a side size of 0.7 cm. Place the prepared carrots in a mixing bowl.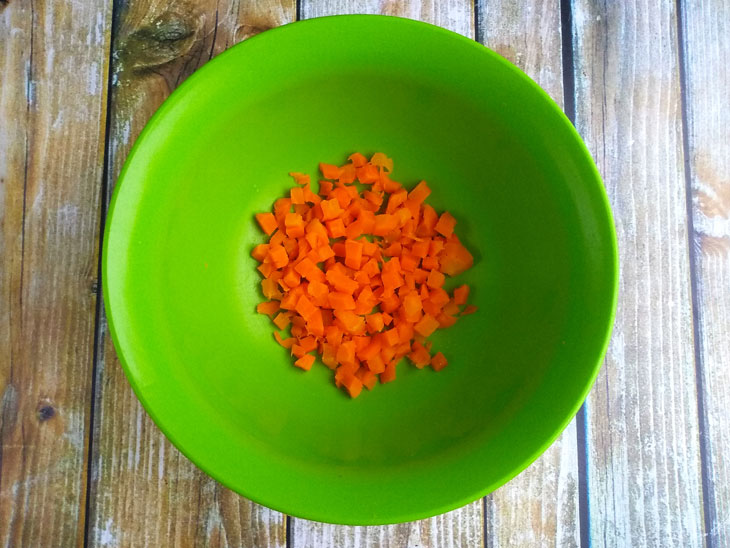 2. Peel the onion, thinly slice with a sharp knife. Sprinkle with vinegar, put on carrots.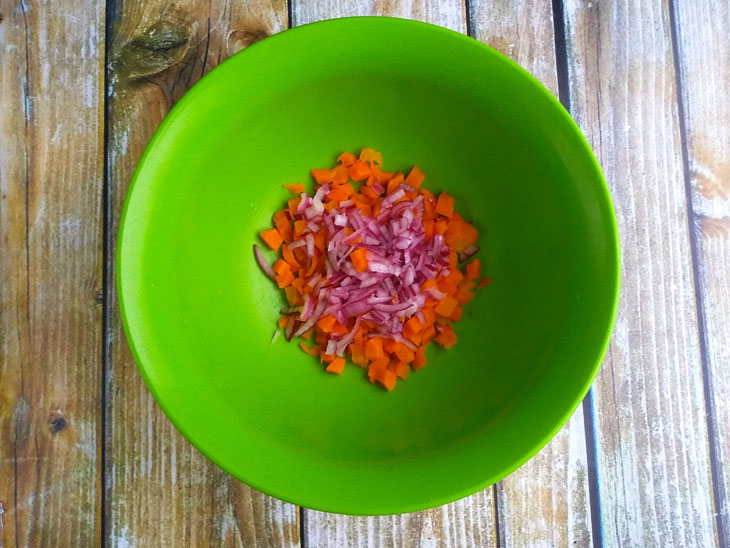 3. Gut the herring from the insides, remove the black film inside the fish with a paper towel. Remove fins, tail, skin. Milling herring. Finely chop the fillet with a sharp knife and place in a mixing bowl.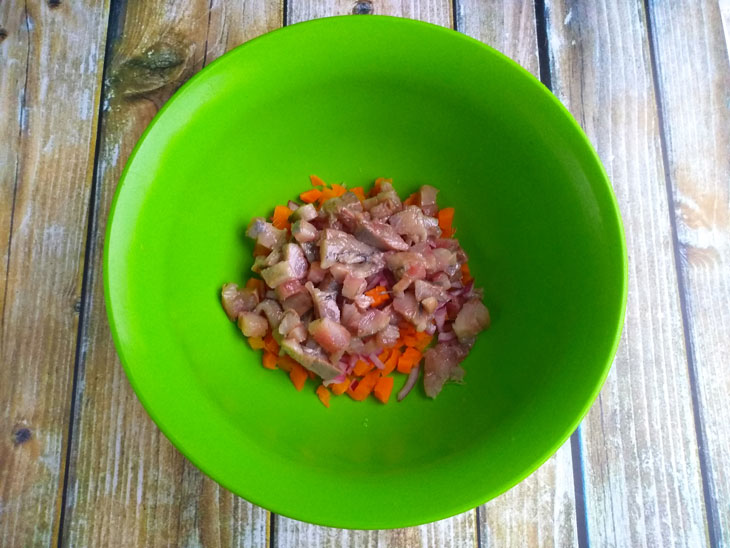 4. Boil potatoes, cool. Peel the vegetable and chop with a vegetable cutting rack. Lay the potatoes to the prepared component.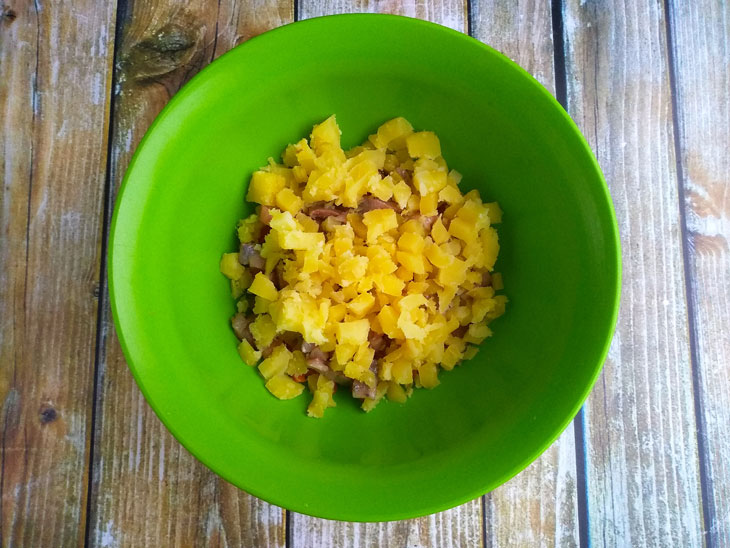 5. Salt, pepper and season with mayonnaise.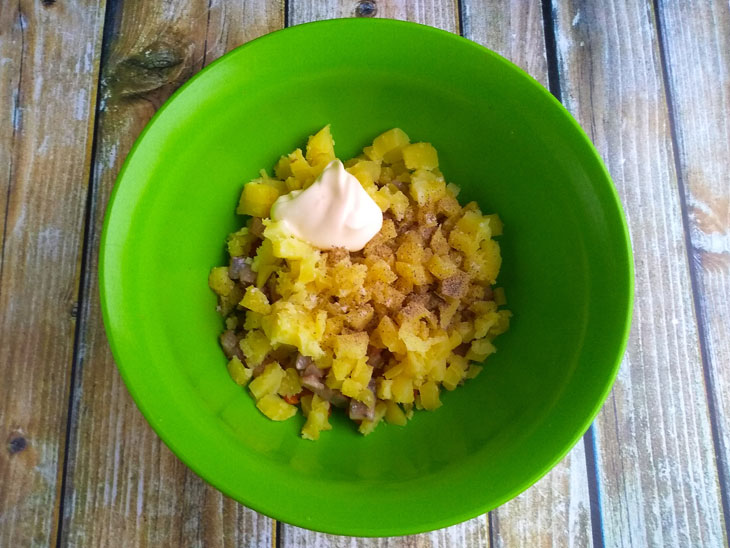 6. Mix the salad and put on a serving plate. Use a silicone spatula to level the mass and give it an oblong shape.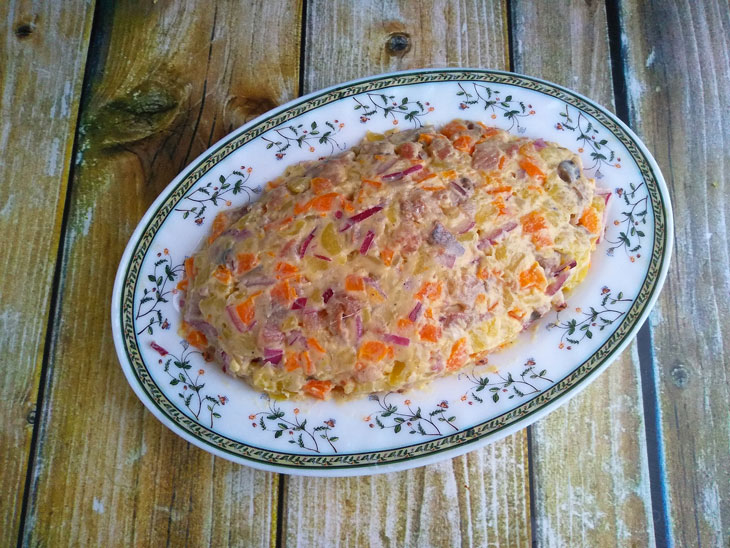 7. Form grooves with a cocktail tube as in the photo.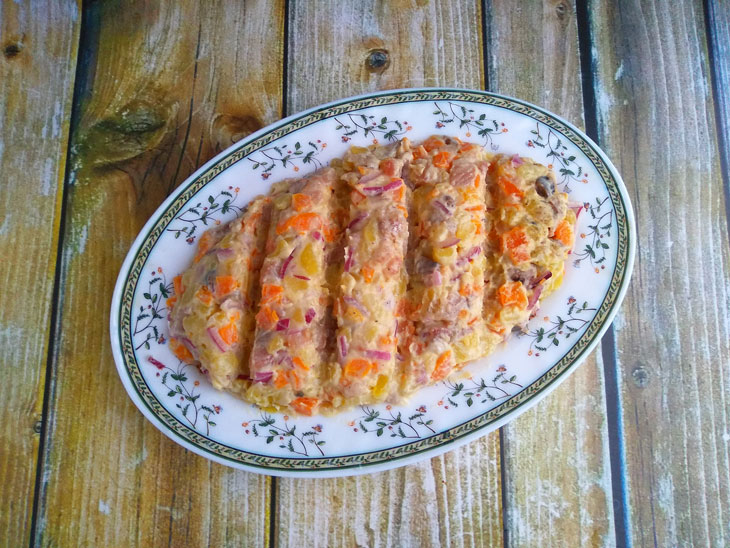 8. Bake beets. Cool, peel, chop into cubes. Add olive oil, mix.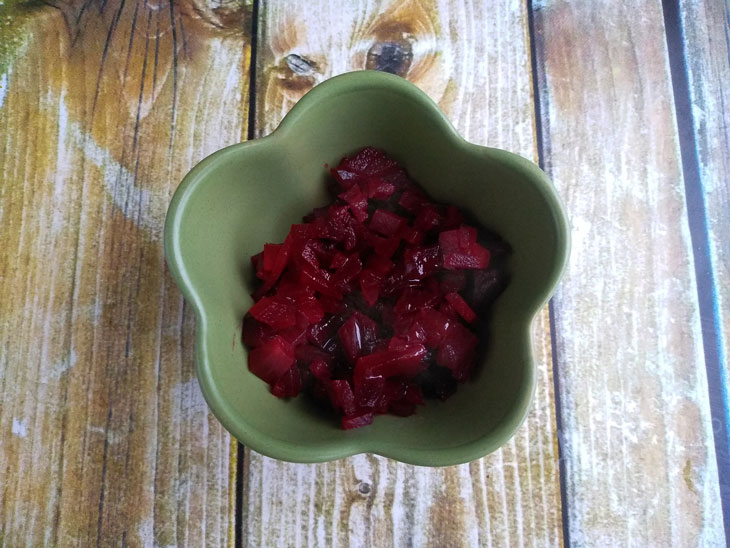 9. Put beet cubes into the prepared recesses, fill the free space with leek rings. Leave the salad to infuse for 20 minutes at room temperature and serve.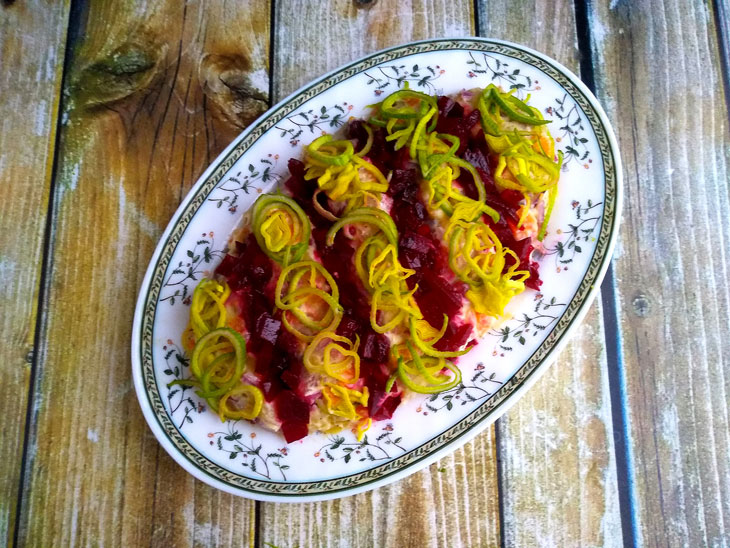 The dish has the usual taste of herring under a fur coat with a slight hint of leek aftertaste. Salad looks interesting on the table will not go unnoticed by your guests and loved ones.
The salad is worthy of a festive serving, it can be prepared for the New Year and Christmas table.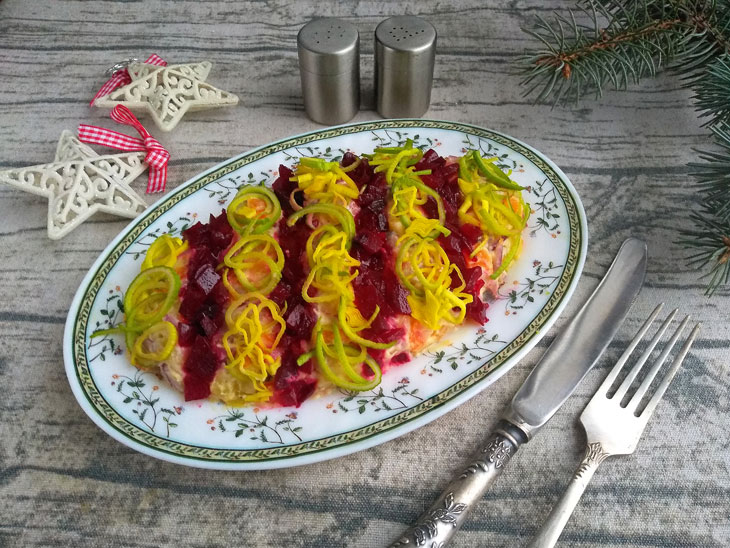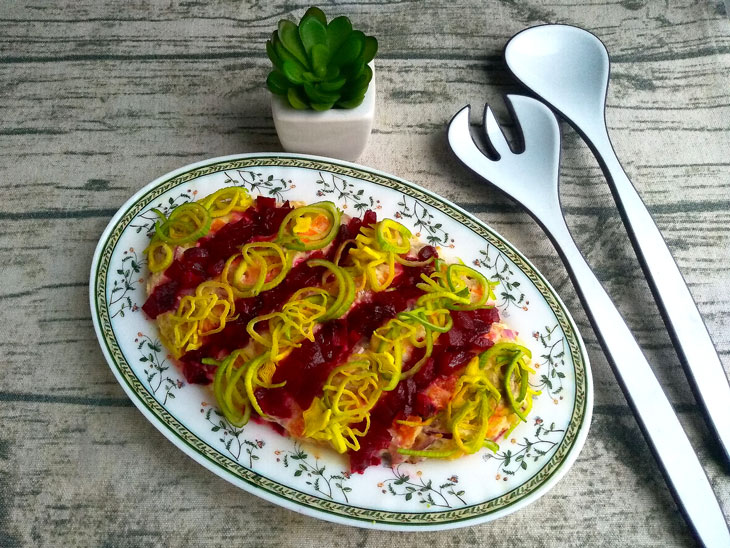 Enjoy your meal!