The Black Pearl appetizer will conquer you and your guests. An unpretentious dish will decorate your festive table, will become the highlight of the feast. And everything is prepared simply. It is enough to buy ready-made puff pastry in advance – it will serve as the basis. For the filling, take two types of cheese – hard cheese and processed. Also use Dijon mustard and garlic for spiciness.
To prepare the appetizer even faster, you can bake the dough the night before, and in the morning just grease the blanks with the filling and decorate with olives – you get a real "black pearl".
Ingredients:
Puff pastry – 250 g.
Hard cheese – 50 g.
Processed cheese – 50 g.
Chicken eggs – 1-2 pcs.
Black olives, pitted – 60 g.
Garlic – 1-2 cloves.
Dijon mustard – 1 tsp
Salt, black pepper – to taste.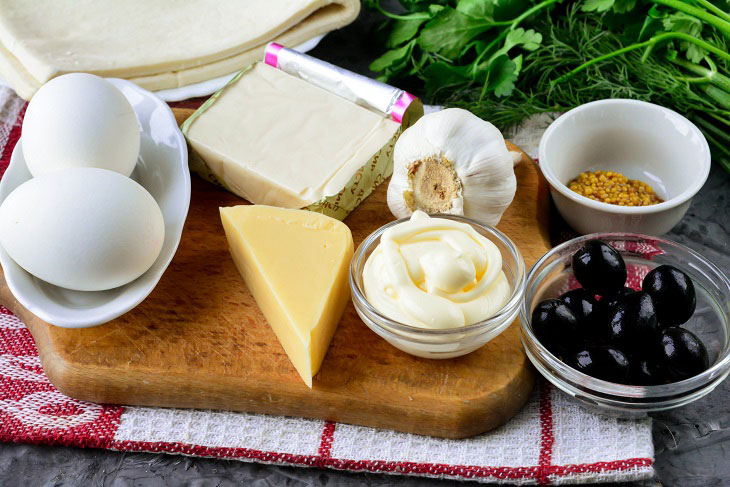 How to cook:
1. Defrost the finished store-bought puff pastry until it becomes soft. Then roll out a little and cut out circles using a curly cookie cutter.
The edges of this form should preferably be openwork and curly so that the pastry looks like shells.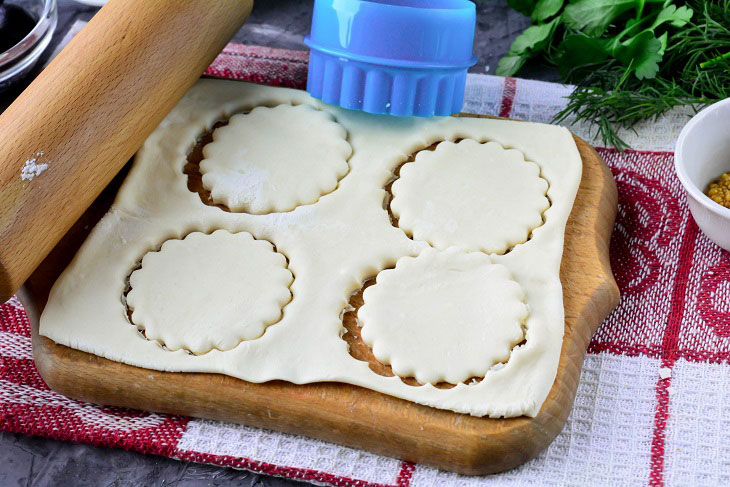 2. Put the dough blanks on a baking sheet, send to the oven preheated to 200C and bake the dough for 12-15 minutes until golden brown. The dough will rise well as it is flaky. Leave the baked pieces to cool.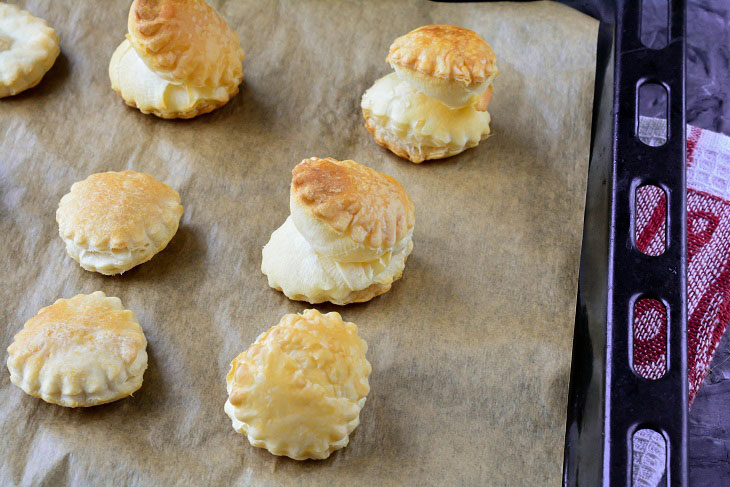 3. While the dough is cooling, prepare the filling for the "pearls". Hard boil chicken eggs – boil for 8 minutes in boiling water.
To cool the eggs faster, pour cold water over them after boiling.
Peel the eggs and grate them on the fine side of the grater.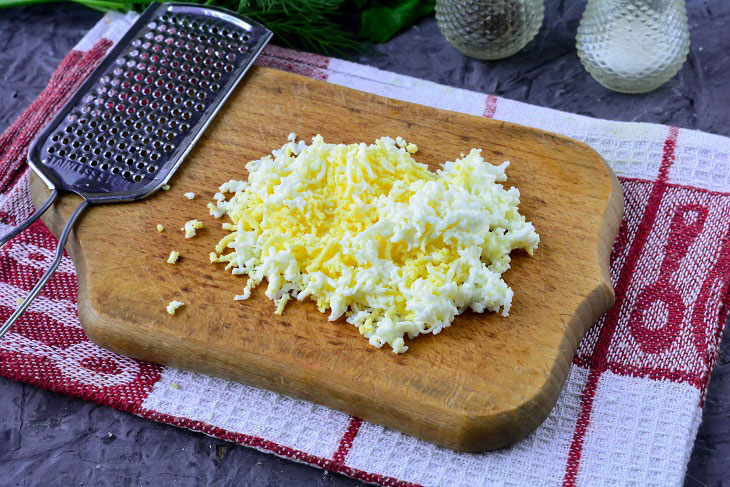 4. Pour the grated eggs into a deep bowl, grate the melted cheese there.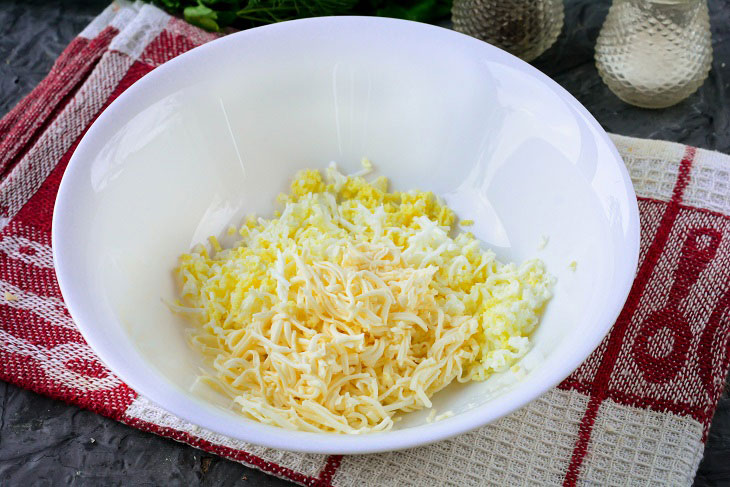 5. Grind hard cheese in the same way – grate it on a fine grater. Here, any cheese that is in your refrigerator is suitable.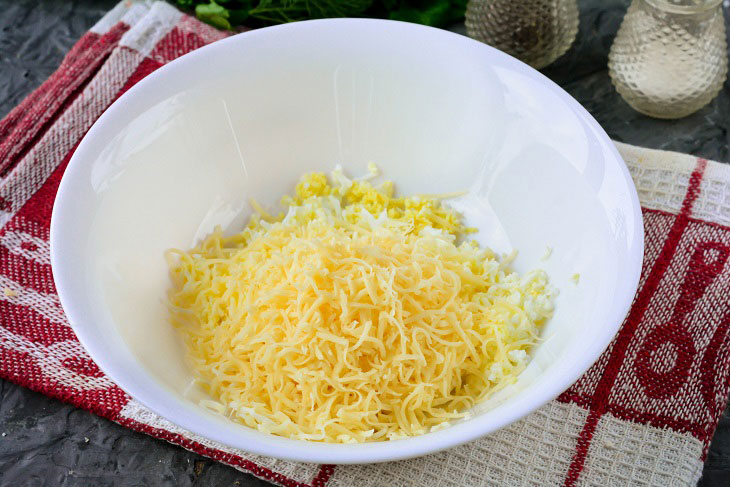 6. Now flavor the filling with mayonnaise, lightly salt and pepper.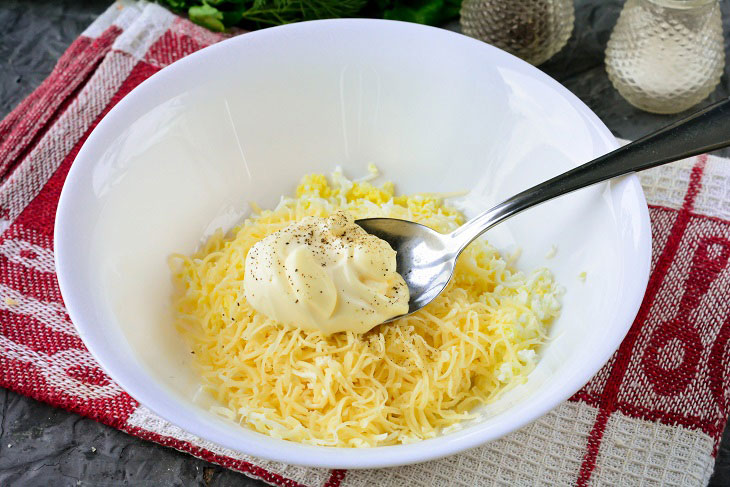 7. Add some Dijon mustard for a spice and squeeze the garlic through the garlic.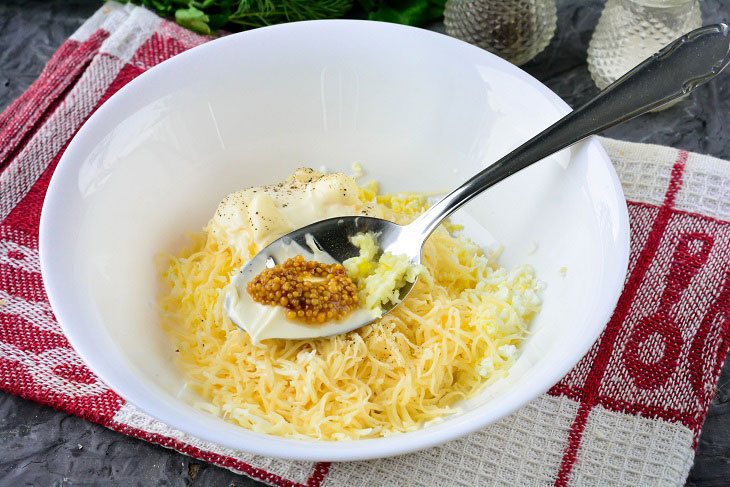 8. Stir the filling well, as it should – it should not be very wet, watery, do not overdo it with mayonnaise.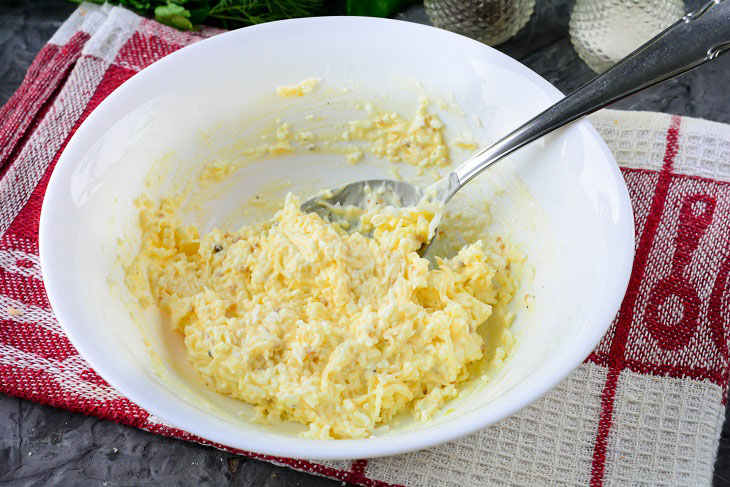 9. Cut the puff pastry in half lengthwise. Lubricate each half with cheese and egg filling.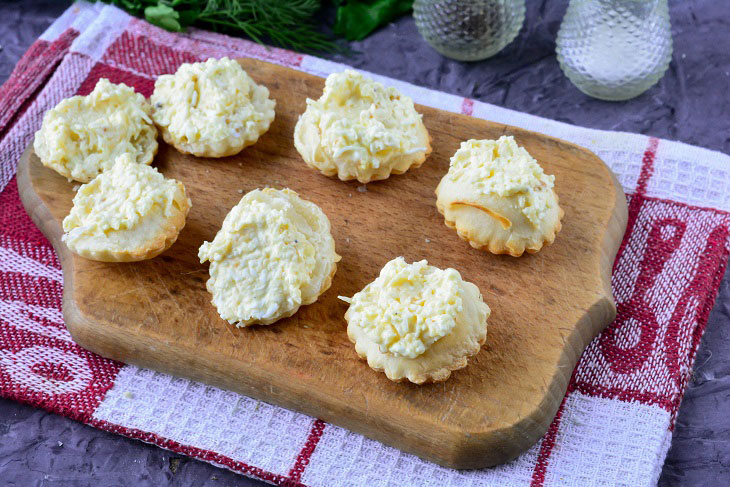 10. Place pitted raspberries on half of the dough.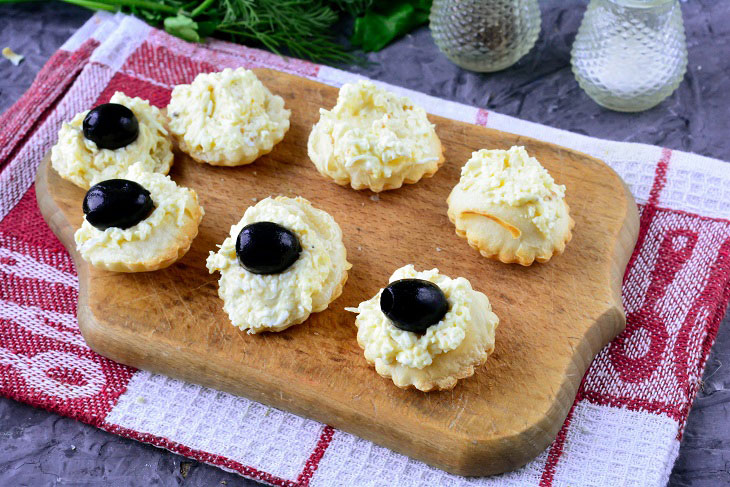 11. Cover the appetizer with the second half of the dough – the "pearls" are ready.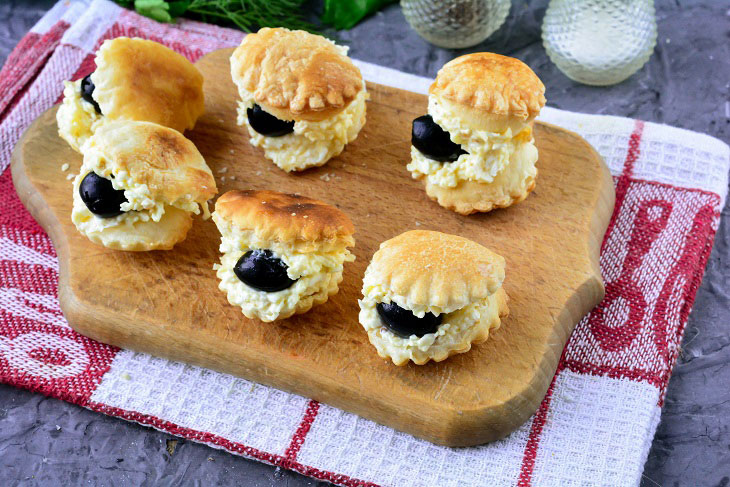 12. Put the "black pearls" on a dish, garnished with sprigs of fresh herbs or lettuce.
The appetizer looks very dignified, attractive and bright, but how delicious! Do not pass!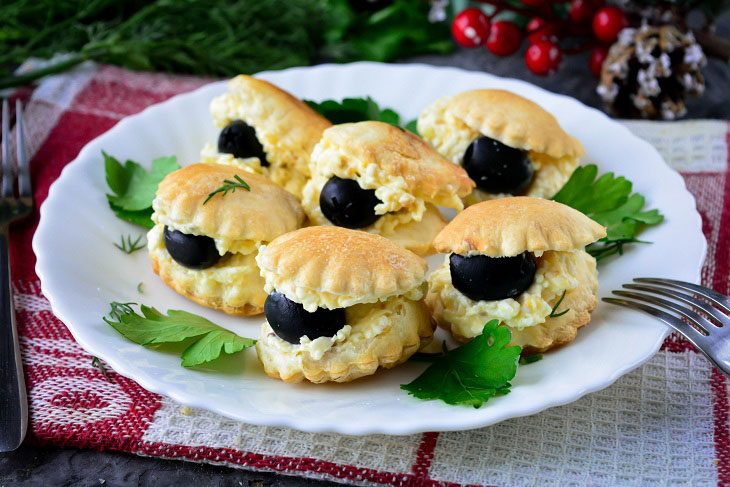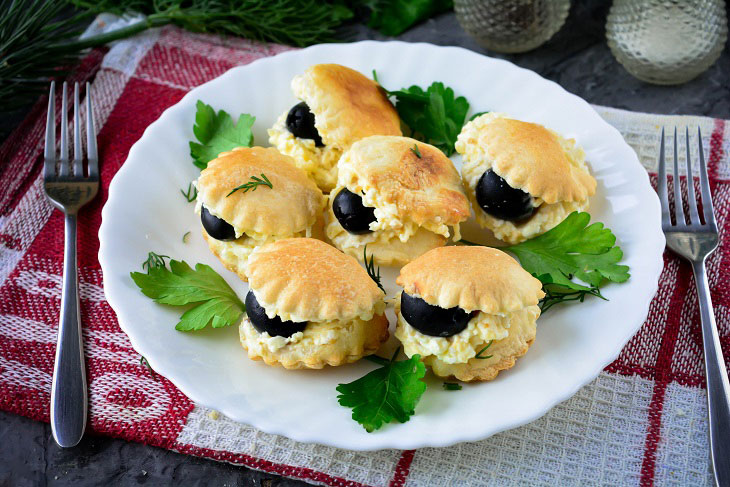 Bon appetit!