One of the most delicious treats in winter is jam from fragrant and mega-tasty strawberries. For dessert, it is allowed to use both forest and home-grown fruits. This sweetness contains a huge amount of healing substances and vitamins. It can be served with tea, pancakes, ice cream. You can also soak airy cakes with fragrant syrup, and use berries to decorate any dessert.
Depending on your taste, you can add any available additives to the workpiece. Cardamom grains, cloves, star anise, cinnamon sticks, vanilla, mint or basil leaves are just a small list of additives that can be used to create strawberry jam.
In order for the berries to retain their shape as much as possible during the manufacture of the winter dessert, try to gently mix the mass during heat treatment.
Ingredients:
Strawberries – 400 g.
Granulated sugar – 400 g.
Water – 100 ml.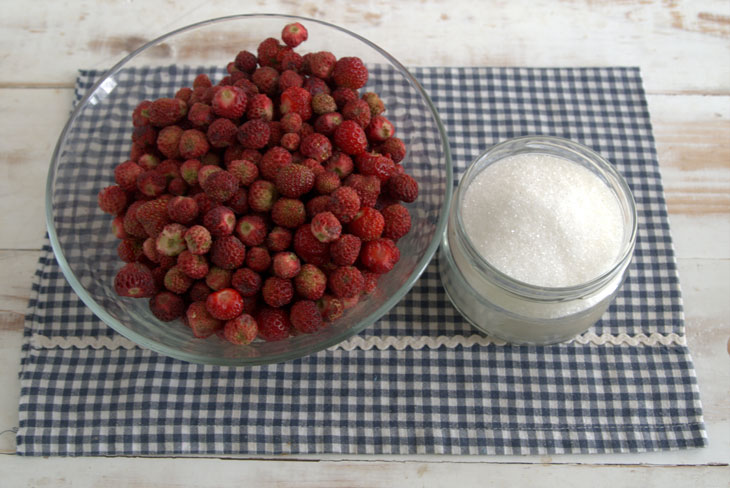 How to cook:
1. Weigh the recommended amount of sweetener and pour it into a container with a thick bottom.
Brown (cane) sugar can be used to make sweets.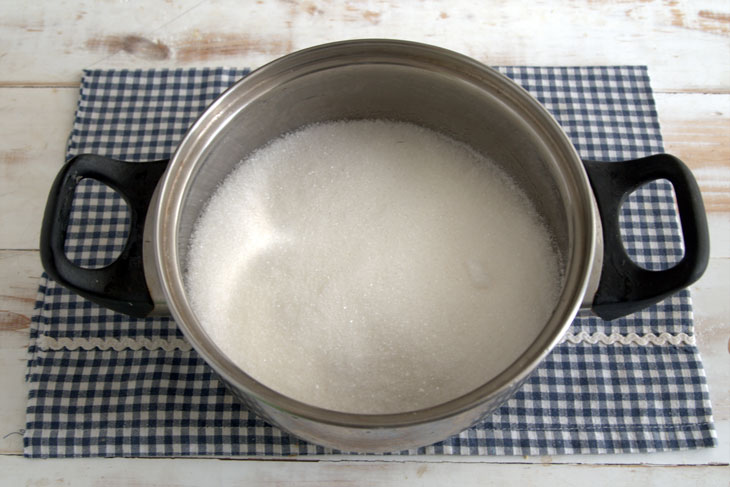 2. Pour the liquid into the saucepan and actively mix the ingredients until the sweetener dissolves.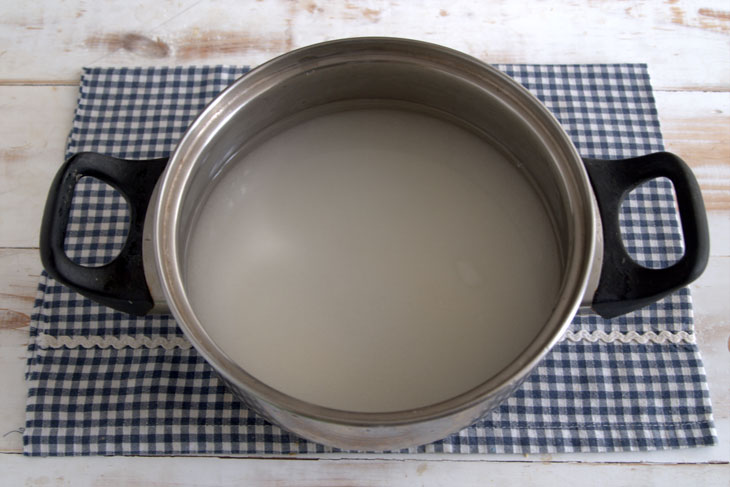 3. We cook the sweet infusion for 22-27 minutes, until the workpiece acquires the texture of a thick syrup.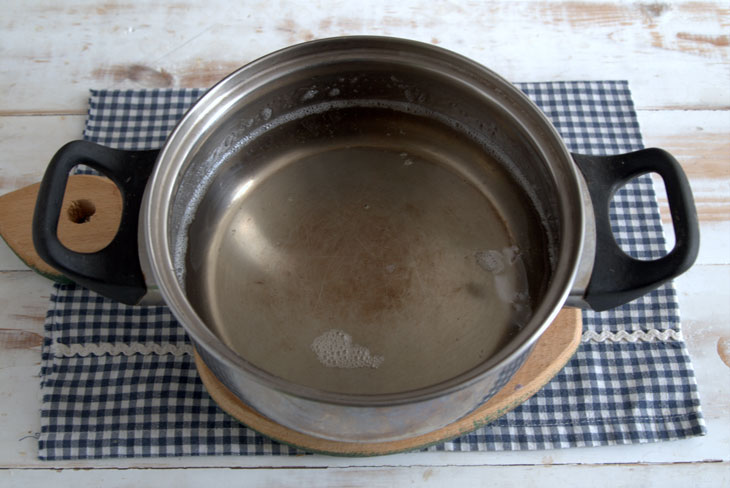 4. We wash the strawberries under running water, put them on a towel or sieve to remove excess moisture from them. We lower the prepared scarlet fruits into the sweet mass and carefully combine the ingredients for the jam.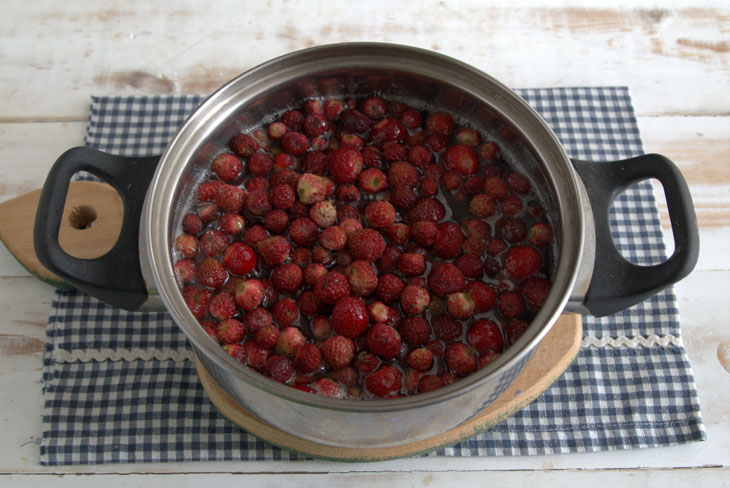 5. Cook strawberry jam for 45-60 minutes (depending on the desired texture and taste of the finished dessert).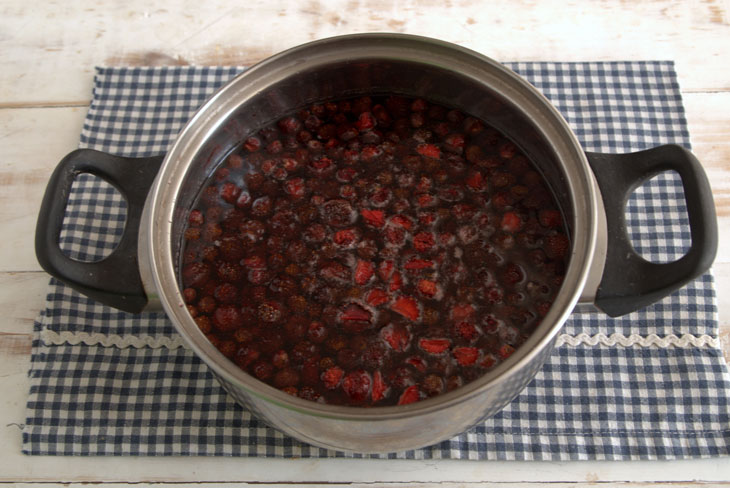 We use the sweetness at our discretion or cork it in a clean and preheated container and send it for long-term storage in the right place for this.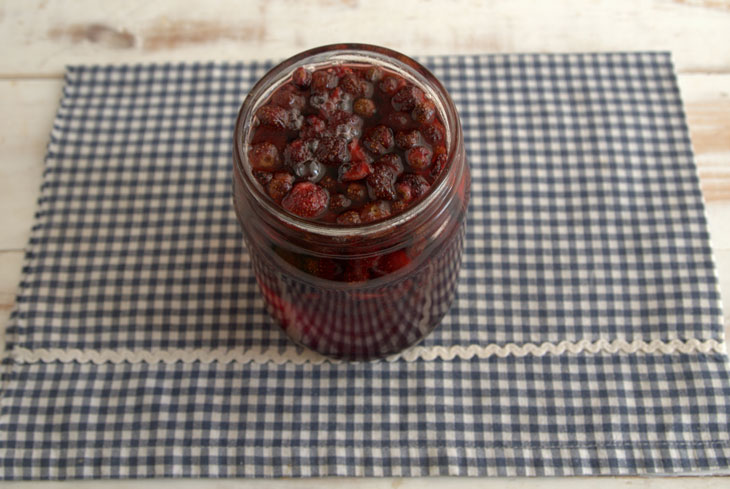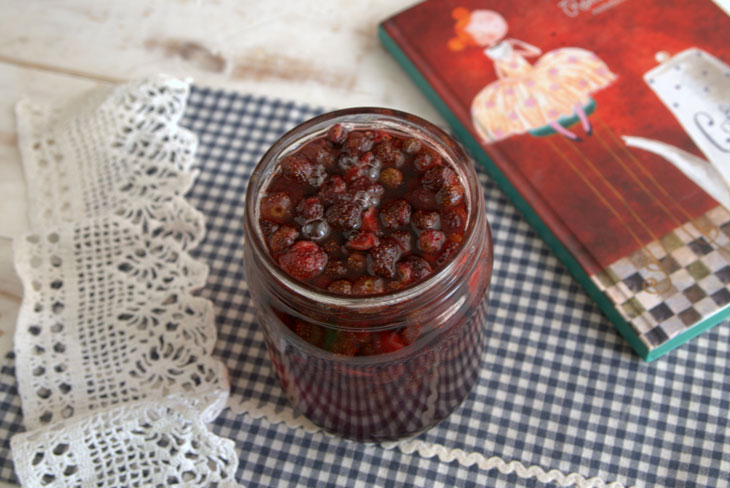 Enjoy your meal!