Many close tomatoes for the winter according to traditional Soviet recipes. Today we will break away from the rules and prepare delicious and spicy tomatoes with cinnamon for the winter. If you like canned vegetables, then you will certainly like this recipe and take its rightful place in the culinary piggy bank. Tomatoes taste spicy, you won't find them in stores, so it's best to prepare them at home, especially since it's not at all troublesome, even a beginner can handle it.
Ingredients:
Tomatoes – 500 g.
Water – 250 g.
Ground cinnamon – 25 g.
Salt – 7 g.
Sugar – 15 g.
Garlic – 1-2 cloves.
Vinegar 9% – 5 g.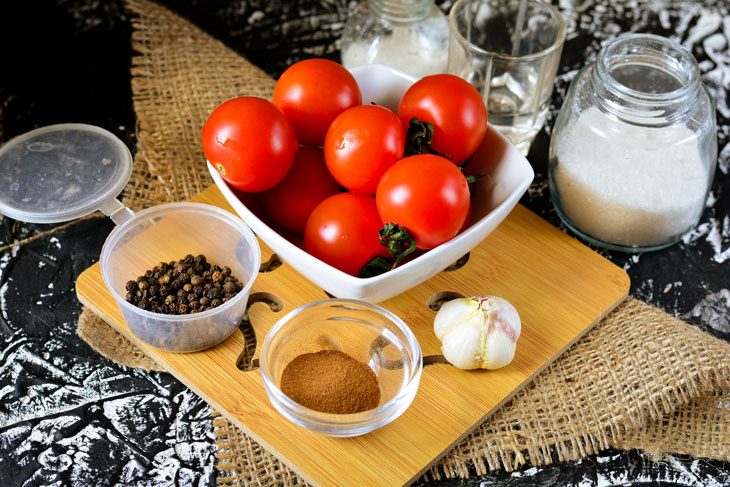 How to cook:
1. Sterilize jars – it is convenient to do it over steam or in the oven. Some housewives use a microwave for this. Fold on the bottom of the prepared jar of spices – ground cinnamon, garlic and peppercorns.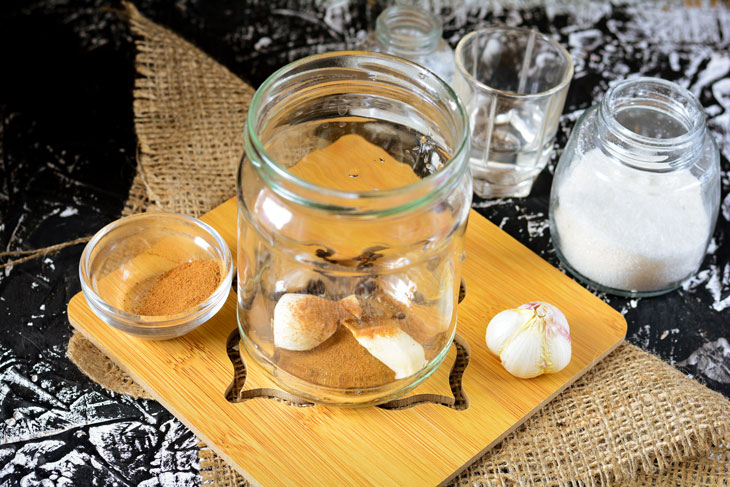 2. Wash the tomatoes for the recipe, drain the water.
It is best to use small or medium-sized tomatoes – they are easy to fit in and out of the jar.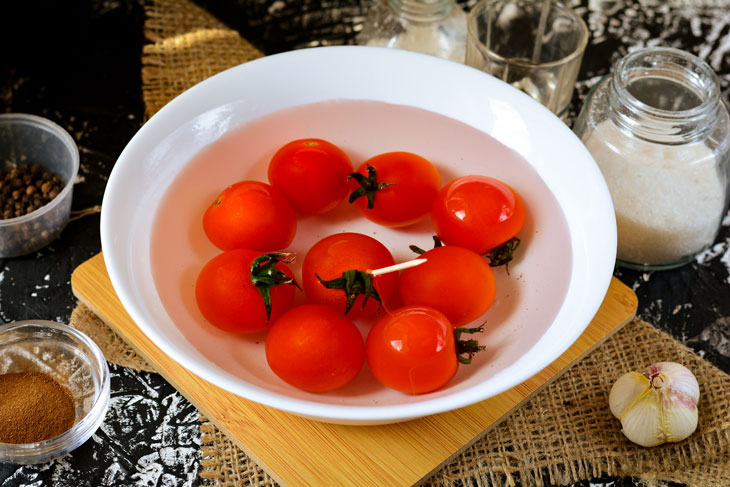 3. Put the washed tomatoes in a jar of spices, trying to fill the entire space as much as possible.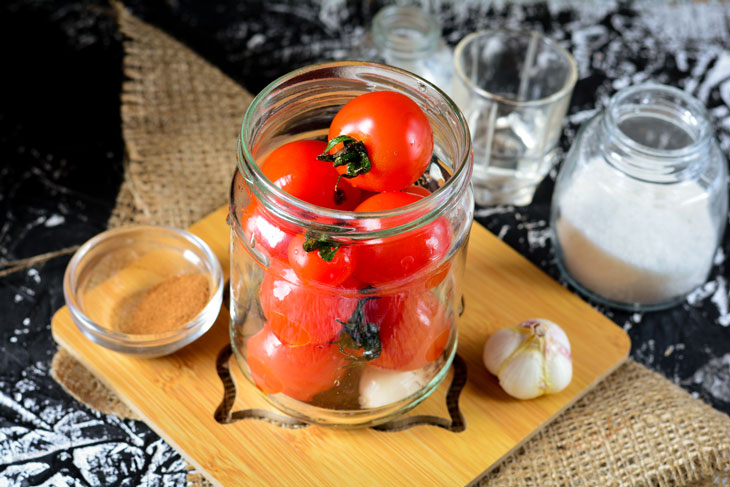 4. Boil water for the marinade, pour over the tomatoes and leave for 10 minutes under the lid.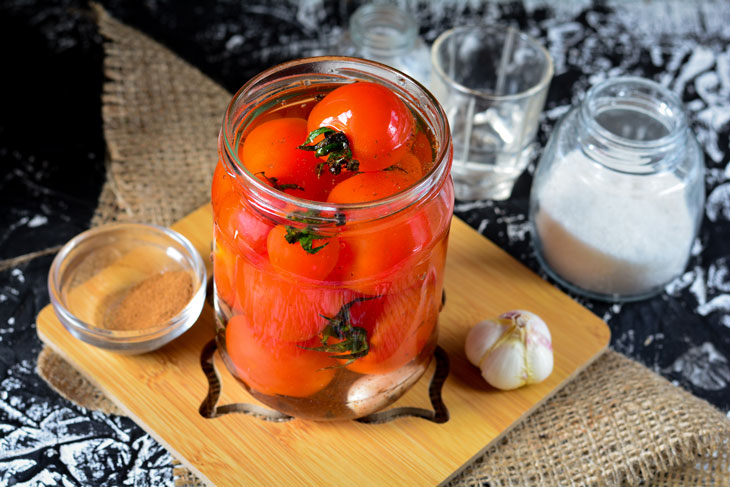 5. Drain the liquid into a saucepan, boil the marinade – bring to a boil, add sugar and salt. Stir to dissolve the crystals, turn off the heat and immediately pour in the vinegar. The marinade is ready.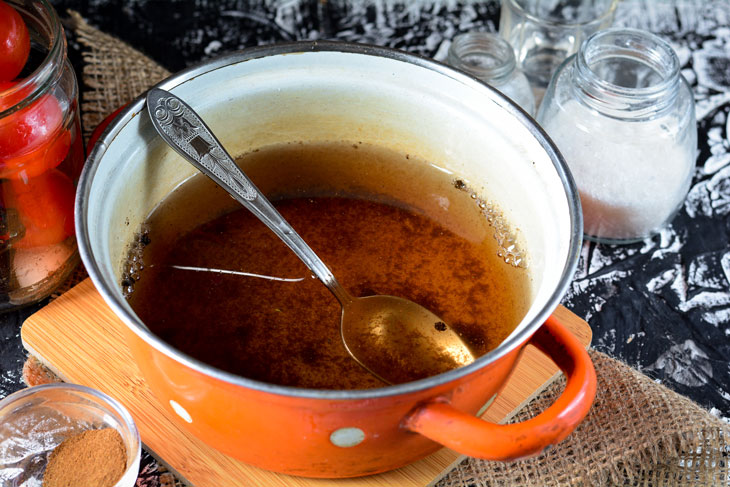 6. Pour the hot marinade over the tomatoes so that the liquid covers the vegetables.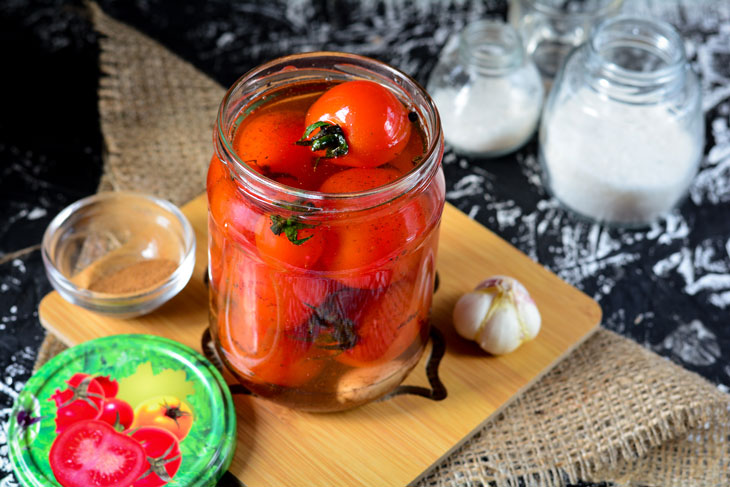 7. Roll up jars with tomato lids. If you have jars under the seaming key, then use iron lids.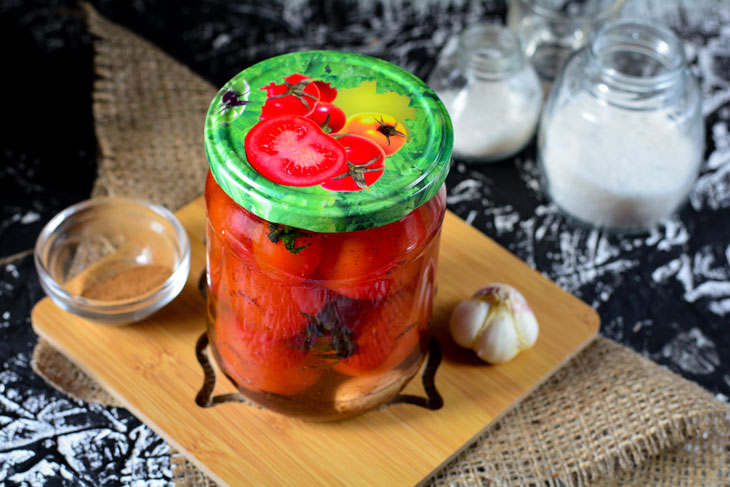 Allow to cool for several hours under a blanket, then transfer to a cellar or basement. Such tomatoes with cinnamon are also well stored in the apartment, just put the jars in a dark place where it is not hot.
Tomatoes with cinnamon will decorate your table in winter and complement any side dish.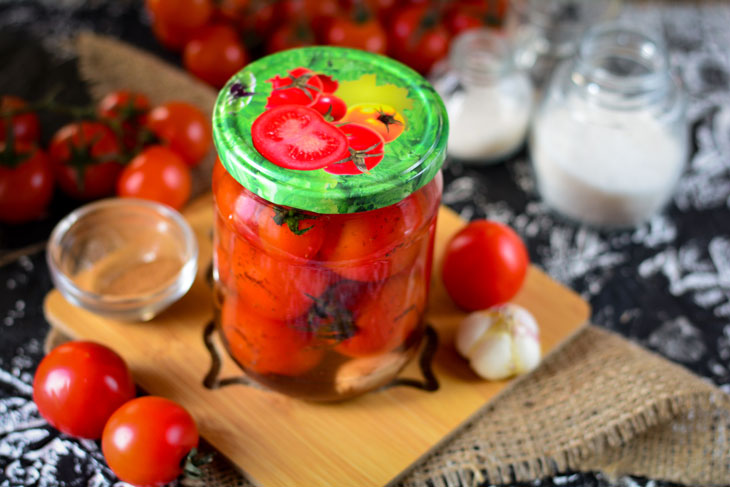 Enjoy your meal!