Spicy cucumber salad for the winter is an easy-to-prepare preparation, as it does not require sterilization, and a bright taste and aroma is achieved through available spices. Thanks to ground turmeric, the color of the workpiece becomes more saturated. The spiciness can be adjusted to your liking with the help of spices.
Ingredients:
Cucumbers – 1 kg.
Apple cider vinegar – 20 ml.
Ground turmeric – 2/3 tsp
Ground coriander – 2/3 tsp
Onion – 2 pcs.
Salt – 50 g.
Mustard grains – 1/3 tsp
Sugar – 1 tbsp. l.
Greens – 1 small bunch.
How to cook:
1. Prepare vegetables for harvesting. Wash the cucumbers thoroughly and cut off the ends. Peel the onion from the husk and wash.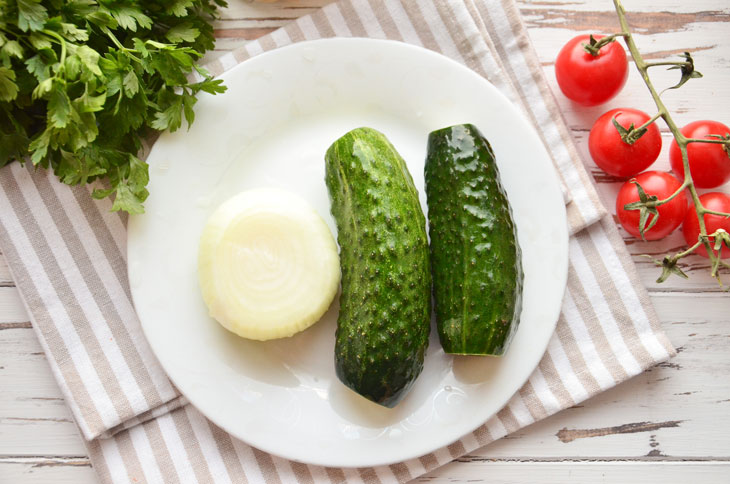 2. Take a deep bowl. Cut the cucumbers into cubes and send to a bowl.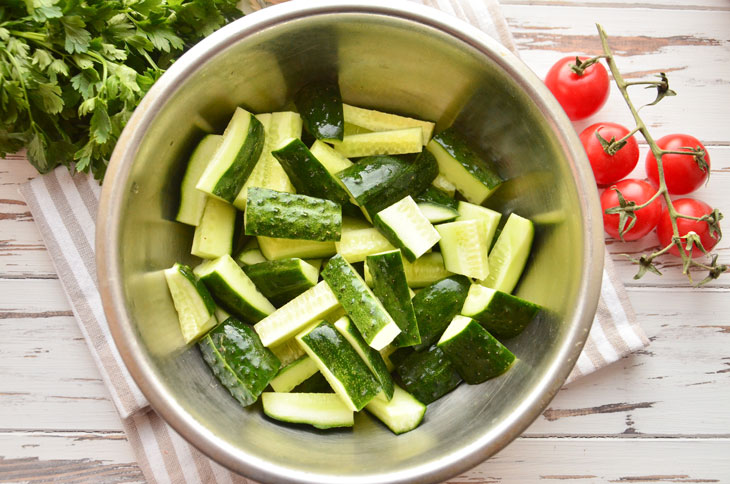 3. Cut the onion into halves or quarters of rings. Transfer to bowl with cucumbers.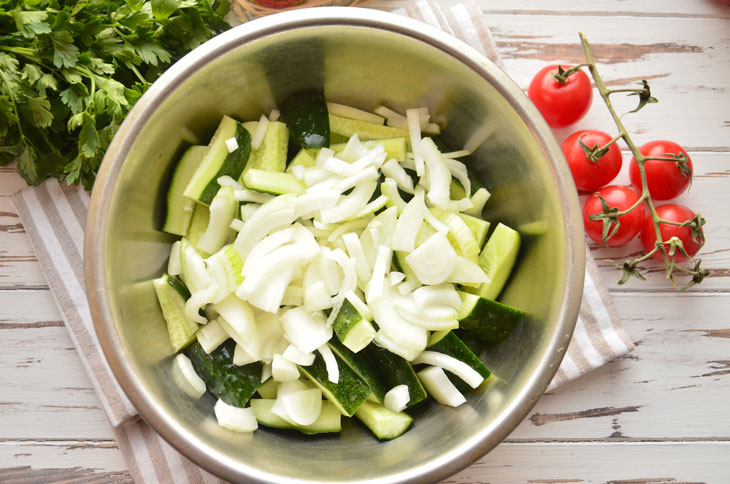 4. Wash fresh herbs (parsley and dill), dry and chop finely, send to a bowl.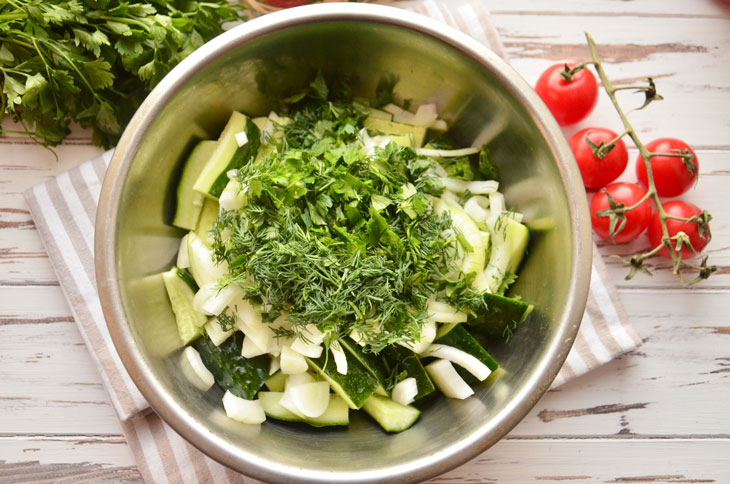 5. Add salt and sugar.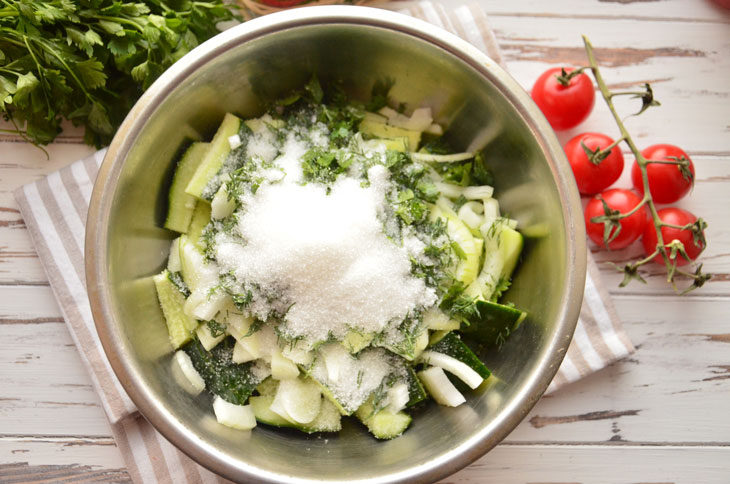 6. Now put ground coriander, turmeric, mustard seeds into a bowl. You can add other spices as well.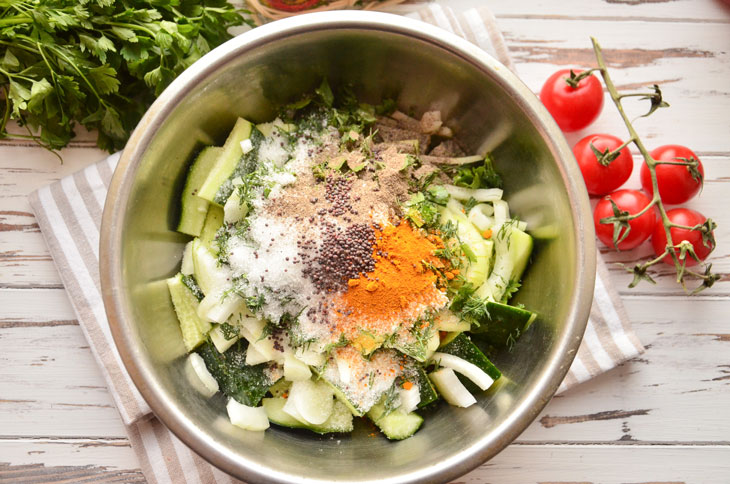 7. Pour apple cider vinegar into a bowl and mix well. Let it brew for a couple of hours, stirring every half hour.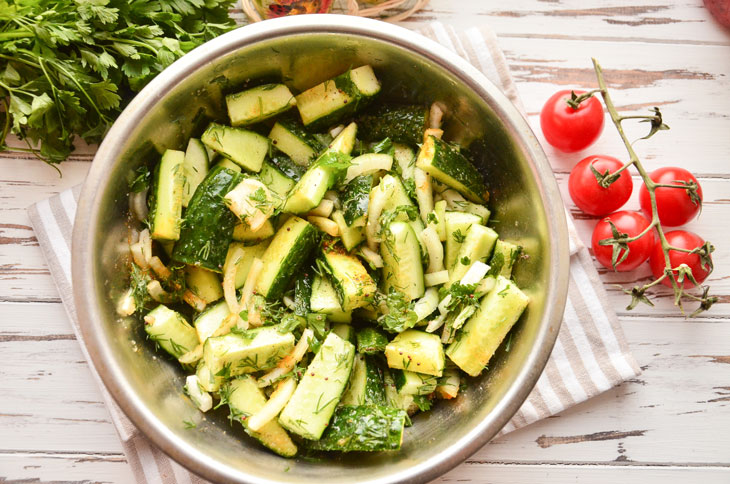 8. Transfer the vegetables to a saucepan and simmer for 20 minutes, stirring occasionally.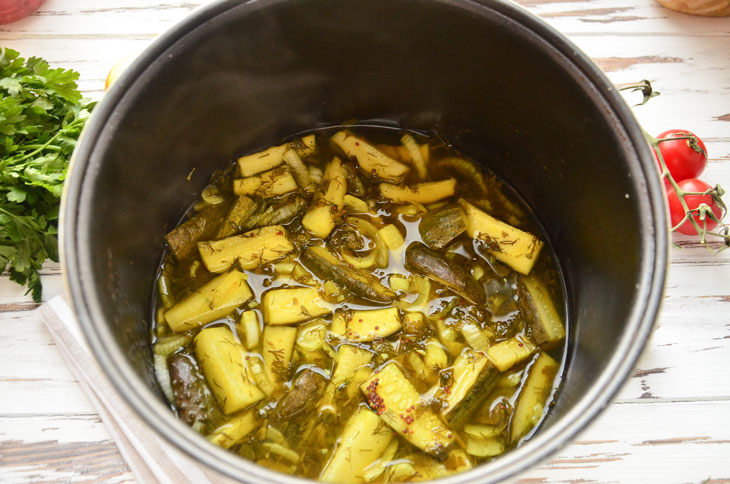 9. Then spread the salad in sterile jars and roll up with sterile lids.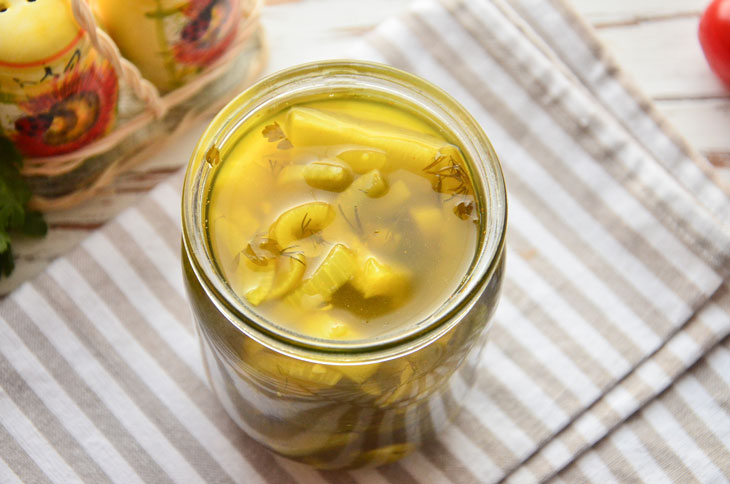 10. Turn the jars upside down with lids and wrap for a day.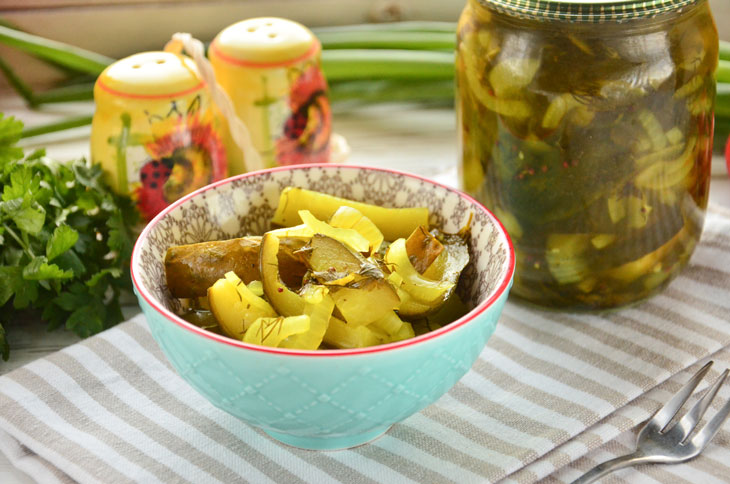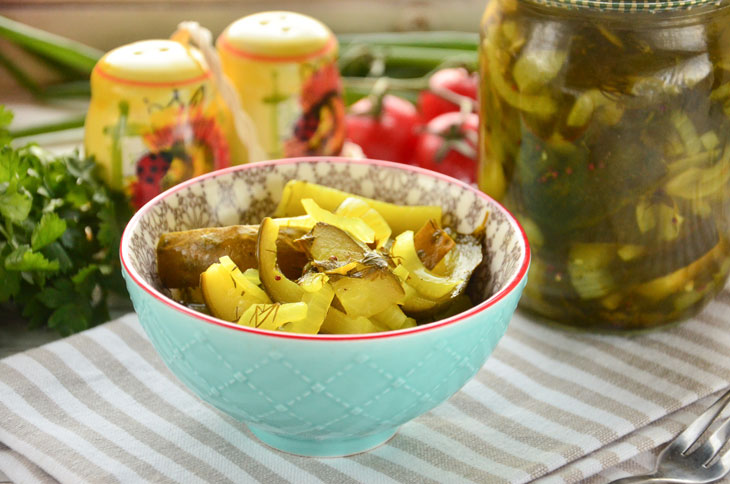 Enjoy your meal!