Tomatoes with sweet peppers for the winter is a great salad option that can be served in the winter. In winter, seaming is practically the only option for eating salad, as fresh vegetables are sold only in supermarkets and are overpriced.
That is why, in order to somehow diversify your diet in the cold season, you need to make preparations from the summer. The best time for harvesting is the end of July and until mid-August. The whole cooking process will take 30 minutes: 10 minutes to fill the jar and 20 minutes to sterilize.
Ingredients:
For a 0.7 liter can:
Tomatoes (small, slightly larger than cherry) – 5-6 pcs.
Sweet pepper (Bulgarian) – 1 pc.
Greens (parsley, dill) – 2-3 sprigs.
Garlic – 1 clove.
Mustard grains – 1 tsp.
A mixture of peppers (peas) – 4-5 pcs.
Boiling water – about 0.5 liters.
Vinegar 9% – 1 tbsp. l.
Sugar – 1 tsp.
Bay leaf – 1-2 pcs.
Salt – 1 tsp.
How to cook:
1. To begin with, the jars in which you will close the vegetables need to be sterilized in any way convenient for you. Someone holds cans over steam, someone pours boiling water over them. Wash the tomatoes well, put the part in a sterile jar.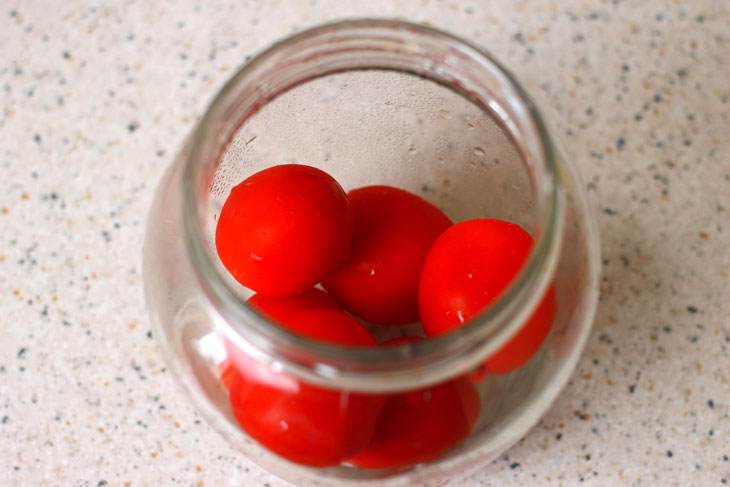 2. Peel the sweet pepper from seeds, remove the tail, wash thoroughly under running water. Cut the pepper into slices and put them in a jar.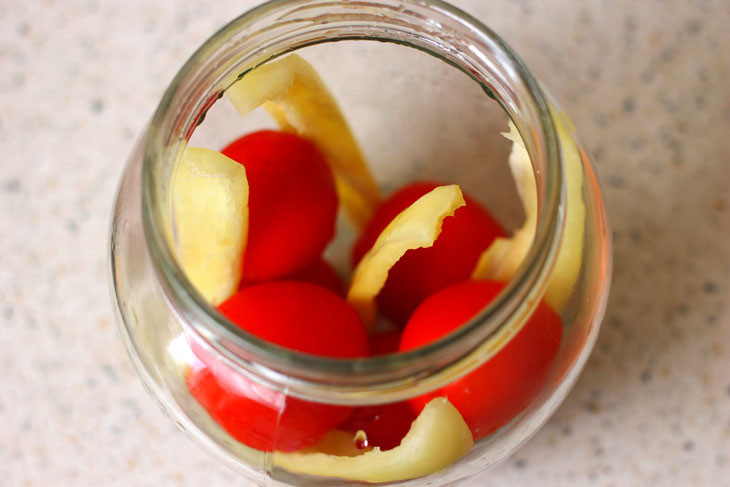 3. Wash the dill and parsley well, chop and add to the jar.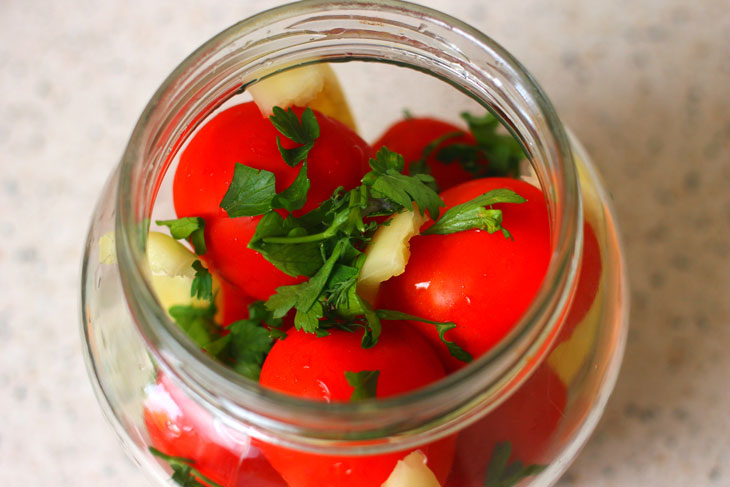 4. Peel the garlic, add one clove to the jar.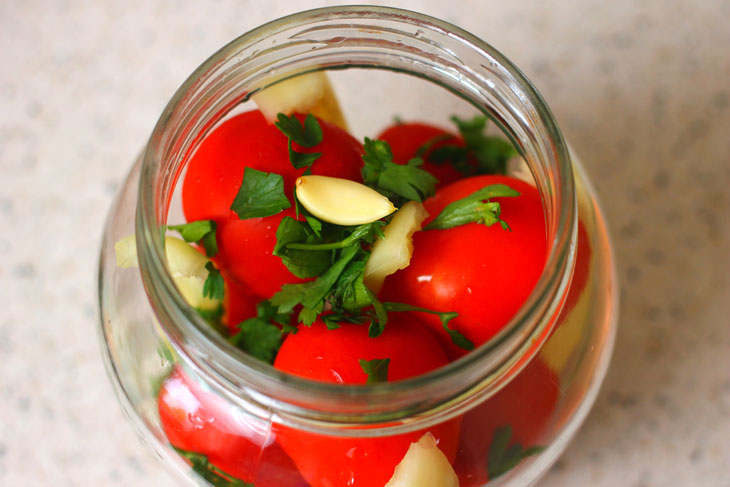 5. Pour mustard seeds into a jar.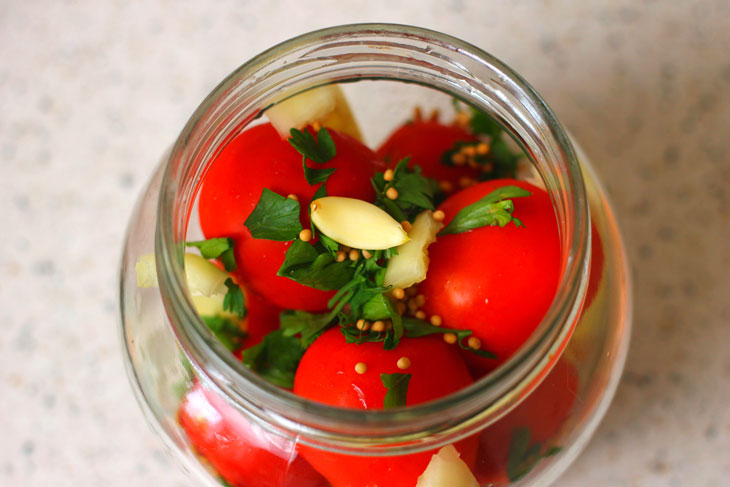 6. Pour the pepper mixture into the jar.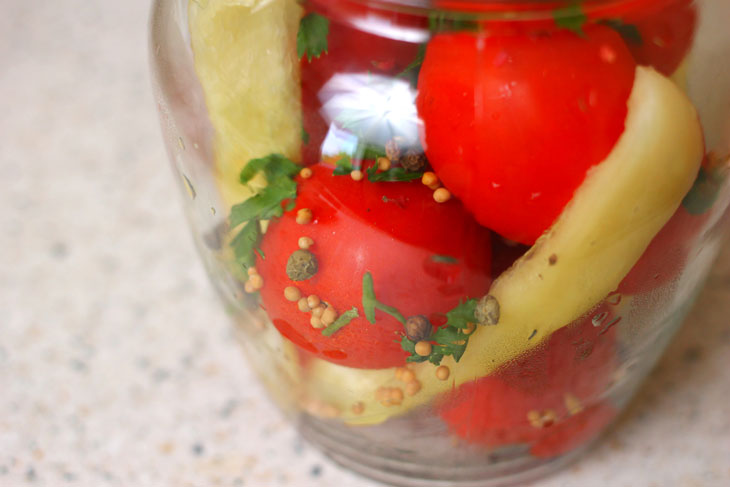 7. Add the bay leaf to the jar with the rest of the ingredients.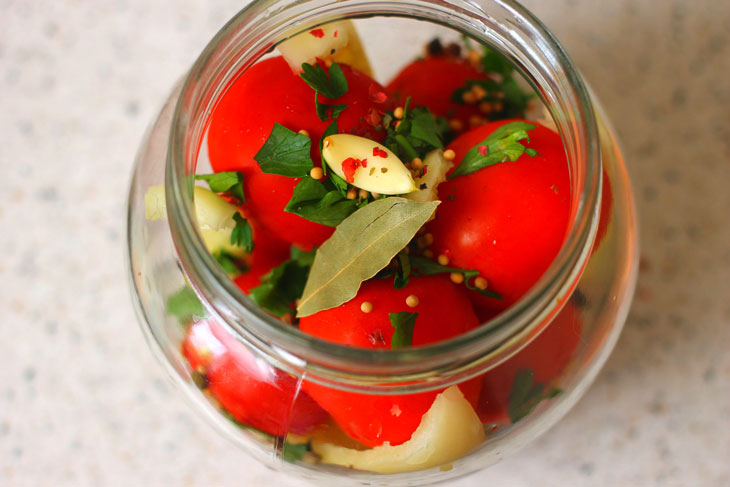 8. Pour in boiling water.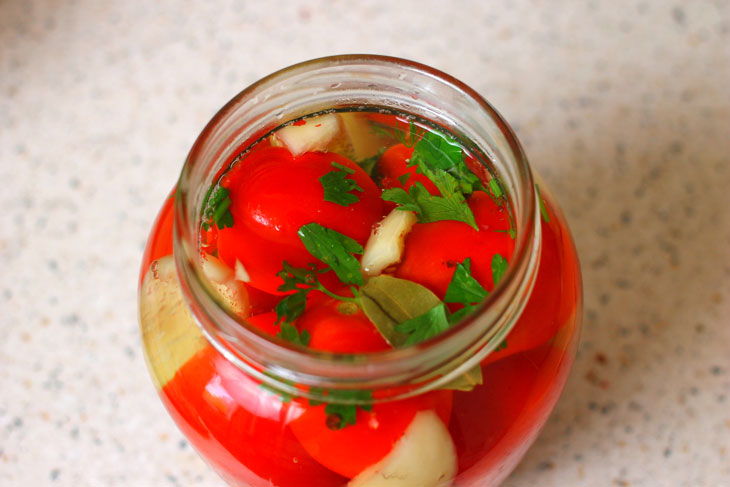 9. Pour sugar and salt into a jar. Pour in the vinegar to keep the tomatoes longer.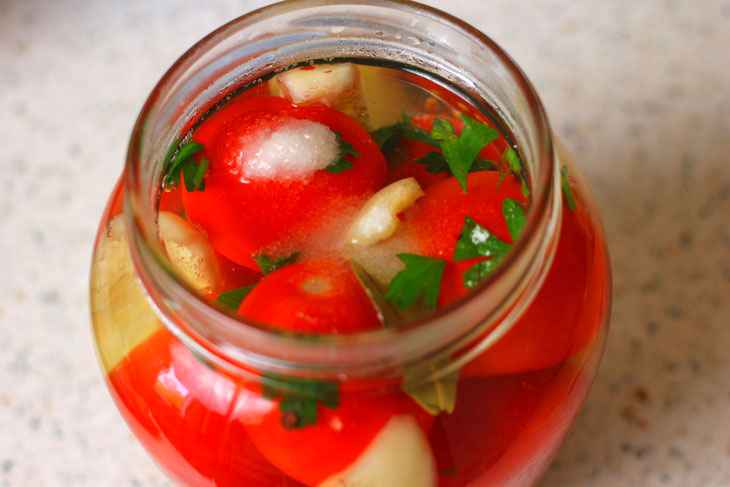 10. For sterilization, you need to put a pot of water on the fire. Lay a towel at the bottom and place the jar, put the lid on top, but do not twist. Sterilize 20-30 minutes. After that, remove the jar from the pan and screw on the lid. Lay the jar upside down on the table. Top with a towel until cool. When the jar has cooled down, you can remove it.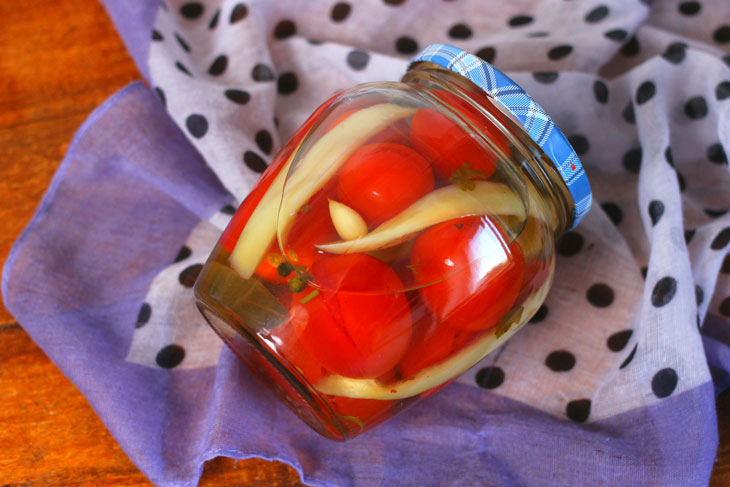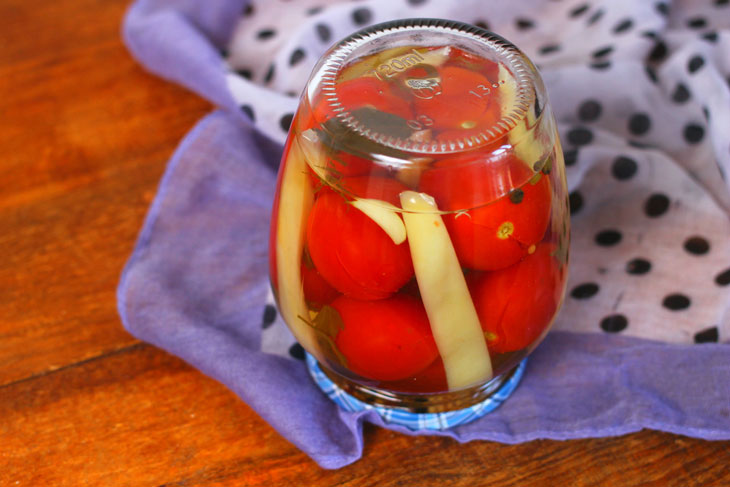 Enjoy your meal!